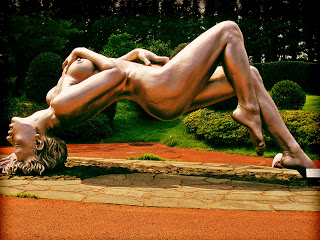 I had half-jokingly mentioned Loveland, which is a park/museum of erotic art when we were first starting to plan our visit to Jeju, and at first Mike wasn't interested so I had shelved that idea pretty early on. But as I showed him some lists online of things to do in Jeju Island, he ran across the museum again and realized it actually seemed like it could be entertaining.
We were incredibly exhausted after our hike, so we figured a museum would be a less stressful place to hang around at.

Some of the things were actually pretty tasteful, like this framed glass thing (and there's Mike trying to figure out what I'm taking a photo of: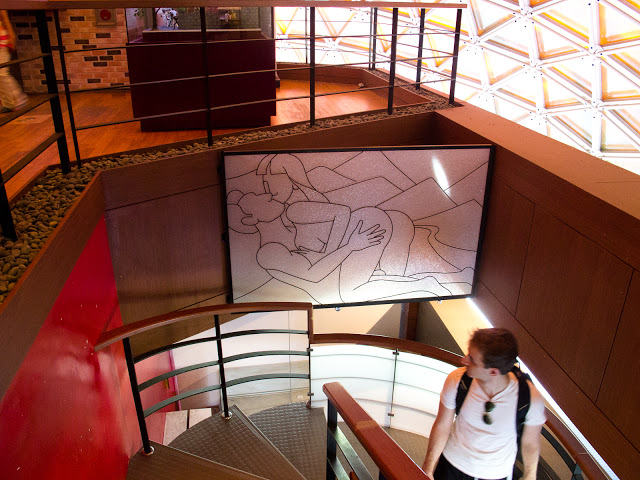 And of course the sculpture that greets everyone at the entrance. I'm not surprised that this was what they picked, since it really was the best out of everything in there: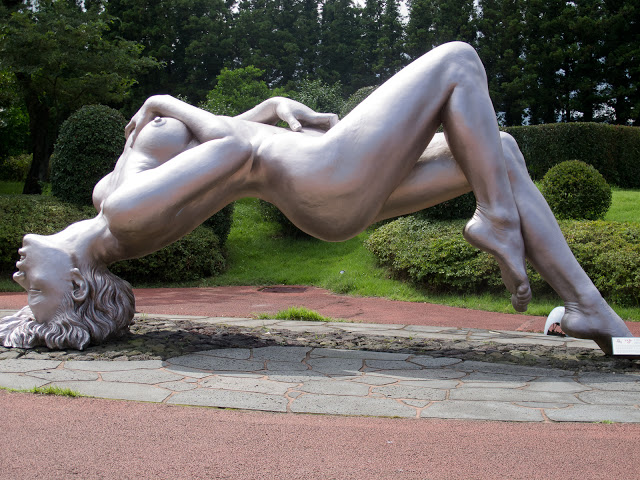 Some I REALLY found highly inappropriate, and also extremely weird, like this bench(?), though I guess it really was the label that I found to be terrible: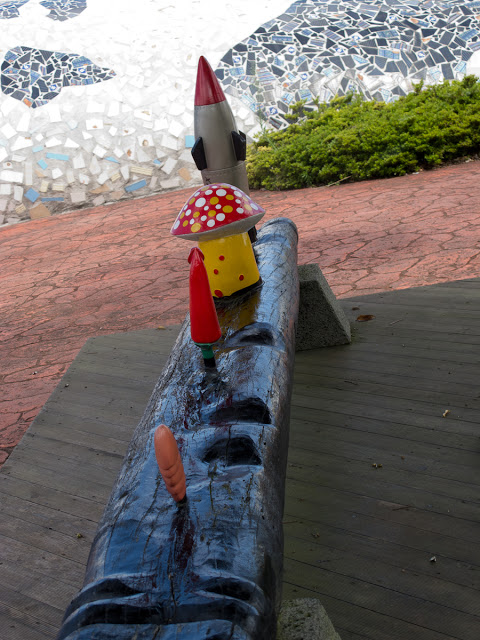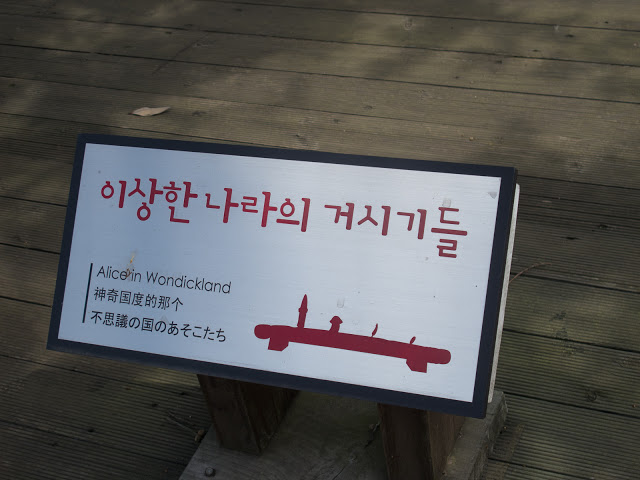 Seriously?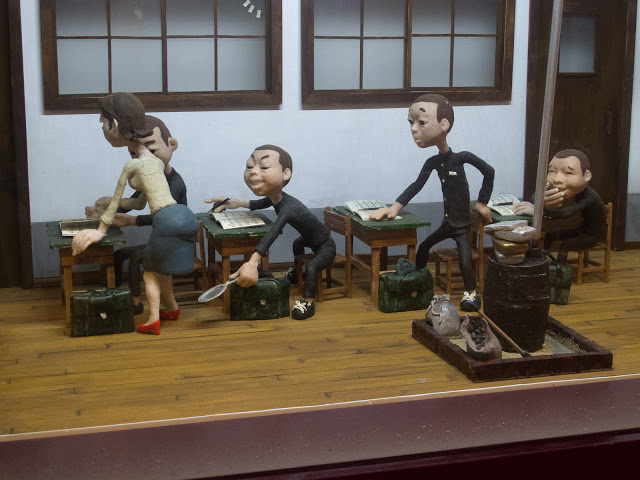 I found this to be a little creepy, but I thought they did a good job with the clay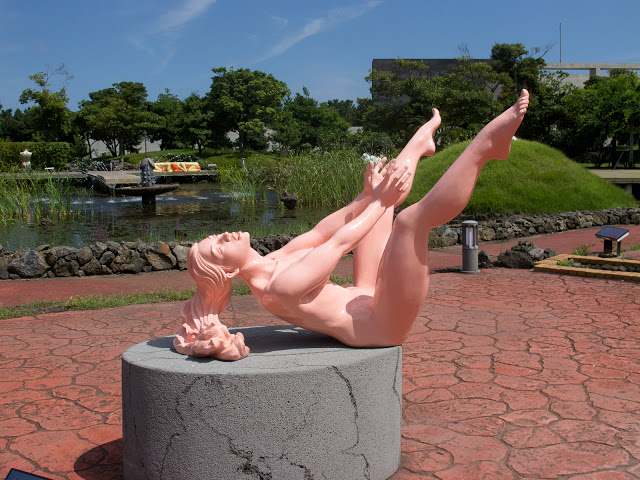 I thought this woman's pose to be extremely awkward looking, but apparently I took a photo of it anyway.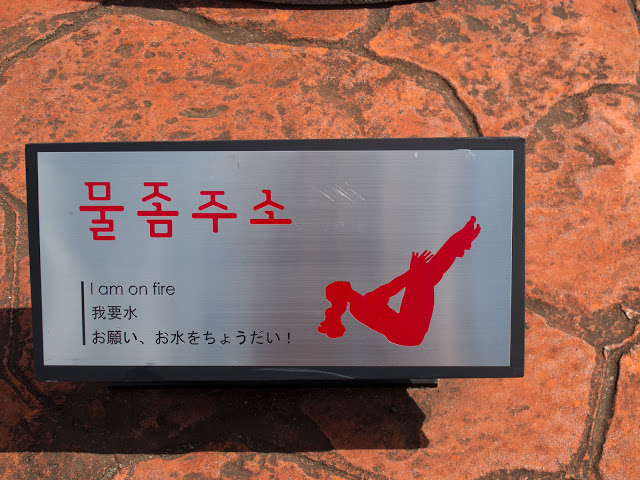 Oh, right. Now I remember I liked the title.
And I found some of the stuff pretty funny. Like this mermaid and merman(?), or "shokoy" in Tagalog.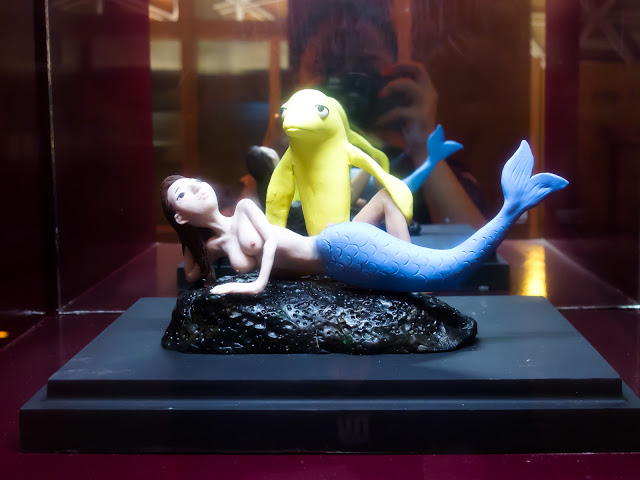 And this car that bounces up and down and makes fake "love noises":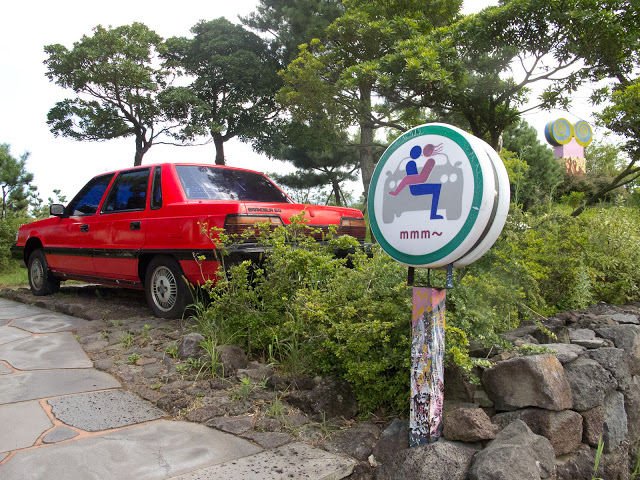 Then there are those things that are just plain weird, like what the hell is this thing supposed to be? Maybe I would've appreciated it more if I were an actual art enthusiast?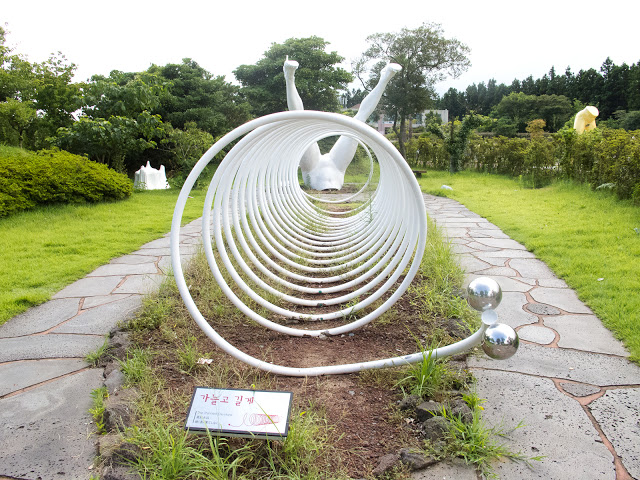 There were also some mechanical-type things, like this one which Mike had some fun with: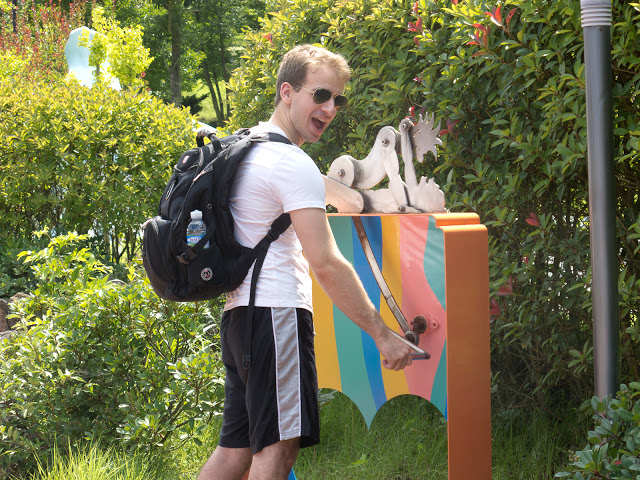 And this thing, which is supposed to be "for the ladies". No I did not get on it.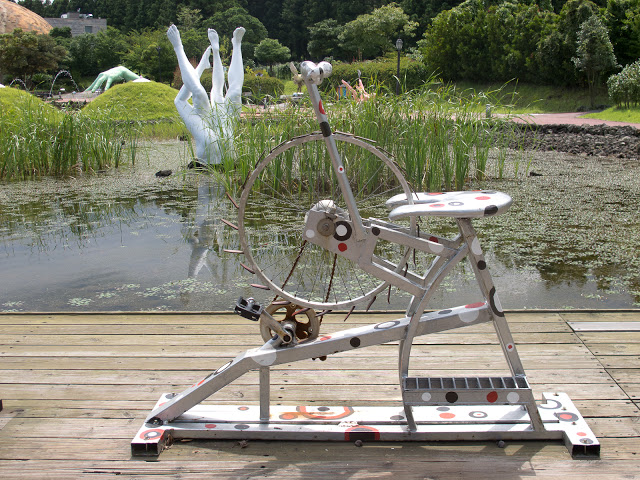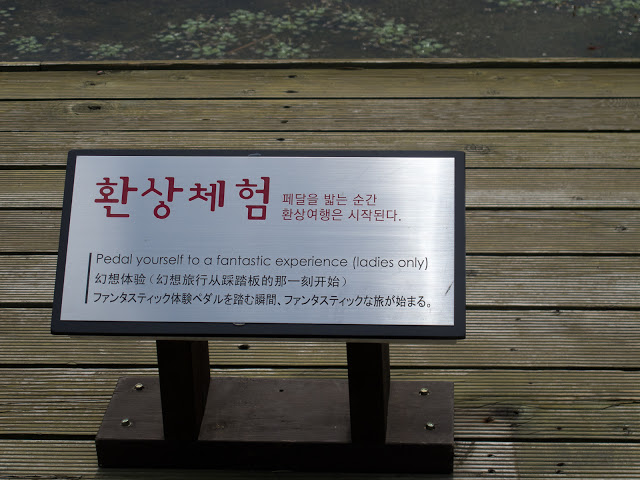 And then there were more general erotic scupltures.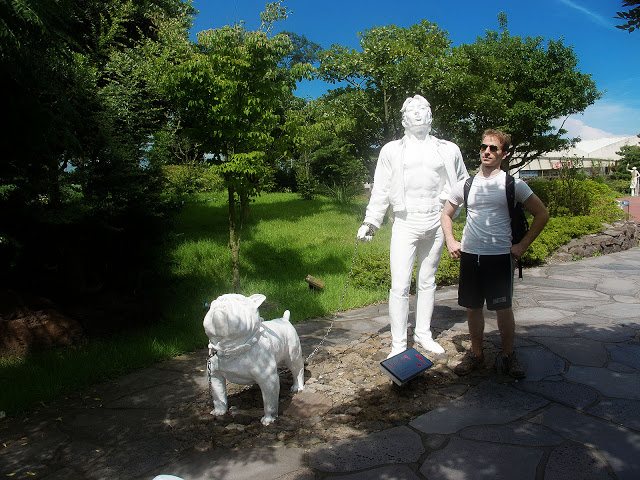 LOL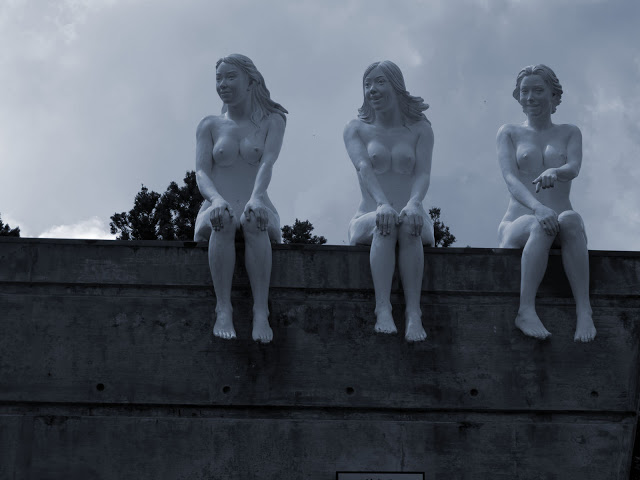 Is one of them making fun of me?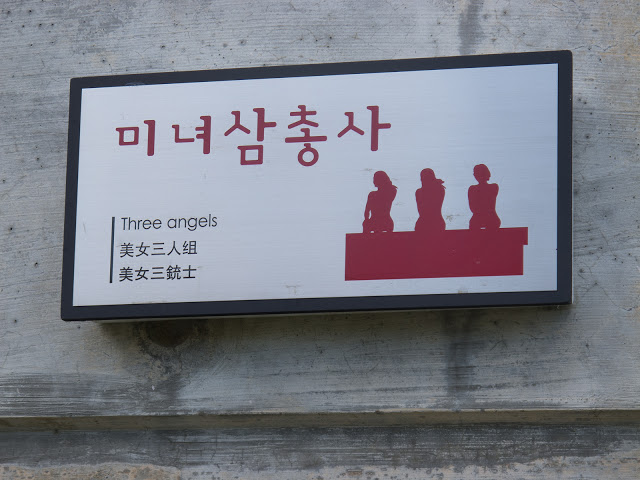 I don't understand why they're called angels.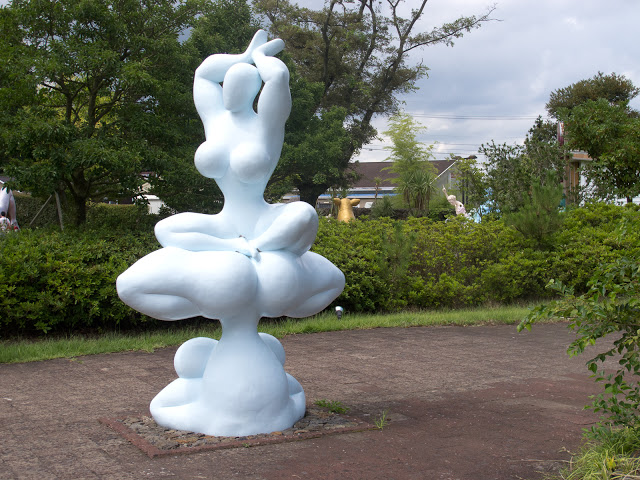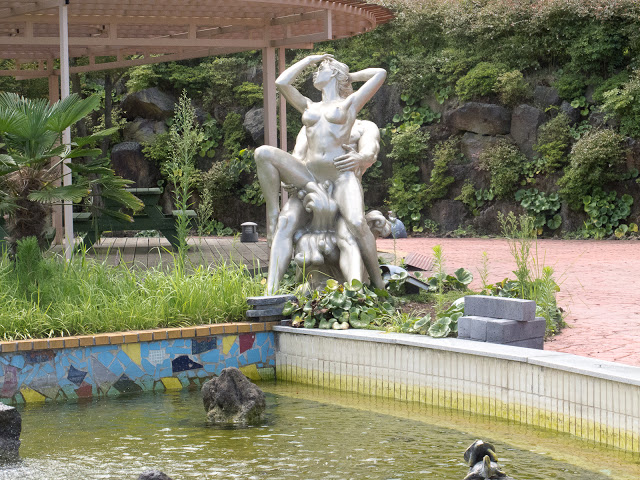 And last but not the least, this one, which looks highly acrobatic: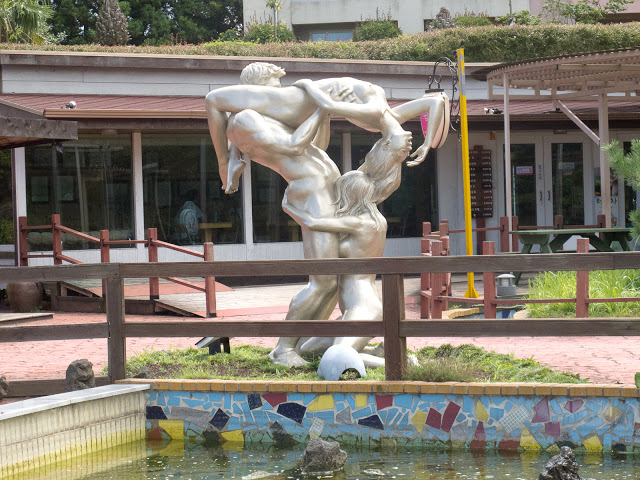 There were actually a lot more things in there, but it was surprisingly crowded with mostly couples and some groups of guys, and I didn't want to wait in line to take photos of certain things. Overall I thought it was pretty interesting, though I wouldn't go there more than once.
Related Entries:
Not Bored in Manila 2012, Day 1 – Mesa Filipino Moderne, Fort Santiago, and Travel Woes
Not Bored in Jeju Island 2012, Day 1 and 2, Part 1 – Airport and Hotel Food, Jetlag, and Jeju Olle Trails Route 7
Not Bored in Jeju Island 2012, Day 2 Part 3 – Dongmun Market, Han's Deli, and Gwang Won (Korean BBQ)
Not Bored in Jeju Island 2012, Day 3 Part 1 – Hallim Park and Jeju Olle Trail
Not Bored in Jeju Island 2012, Day 3 Part 2 – Spirited Gardens, Locadio World, Mt. Sanbang, and Cheonjeyeon Falls
Not Bored in Seoul 2012, Day 1 – Myeongdong, More Korean Food, and Hangang River Park
Not Bored in Seoul 2012, Day 2 Part 1 – UNESCO World Heritage Day Tour
Not Bored in Seoul 2012, Day 2 Part 2 – Hwaseong Fortress and Insadong
Not Bored in Coron, Palawan, Philippines, Part 1: Club Paradise