Hiking Griffith Park was, for me, the highlight of visiting LA (not including Santa Monica). Hiking there was so different from my hiking experiences in the East Coast.  It really made me ponder the idea that you could use up your vacations just in the United States for a few years and still have more to explore after that. Not that I will give up seeing other countries, because the differences in culture (and food!) are part of the whole travel experience.  However, it really gave me an appreciation of the topography of the United States ('Murica!).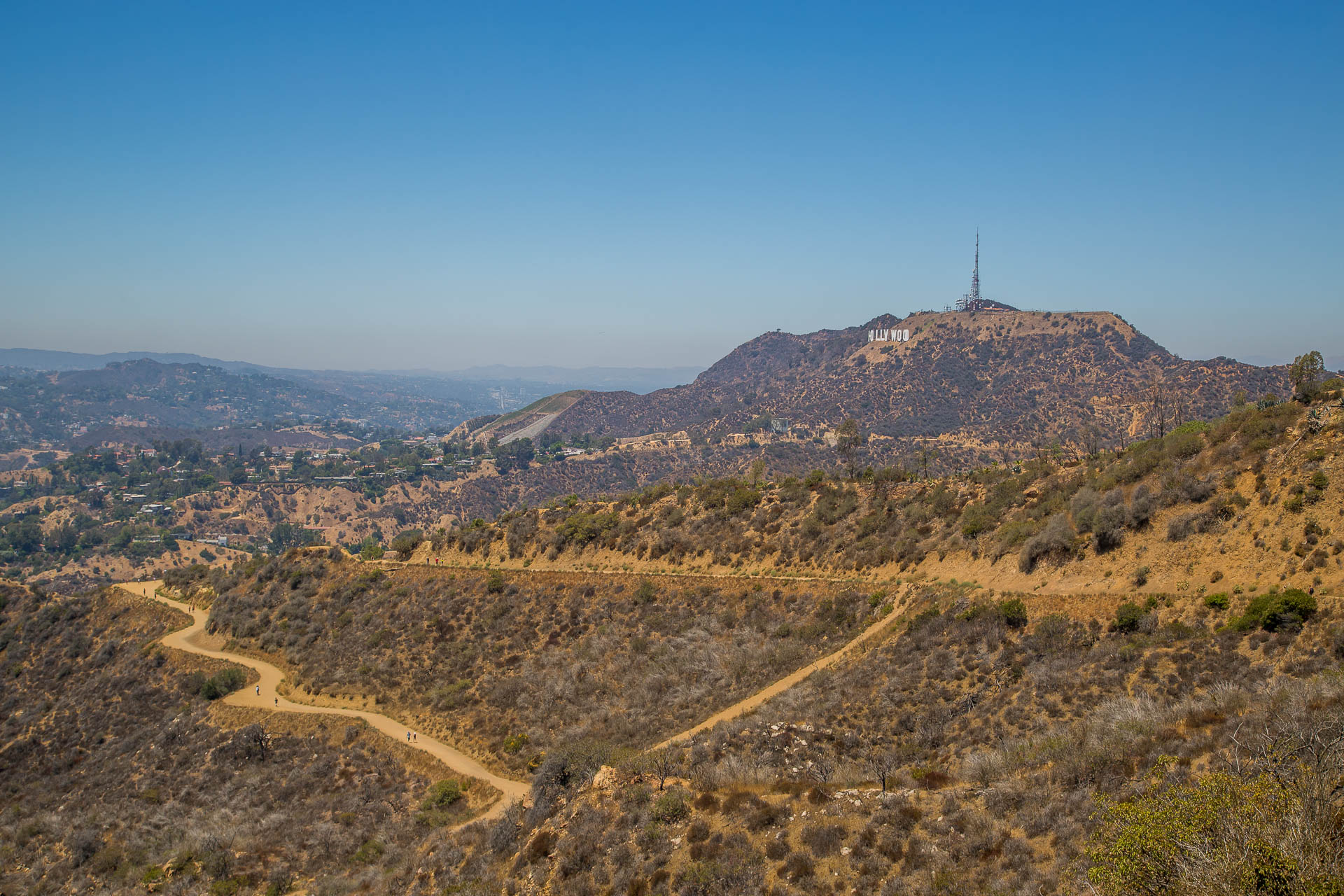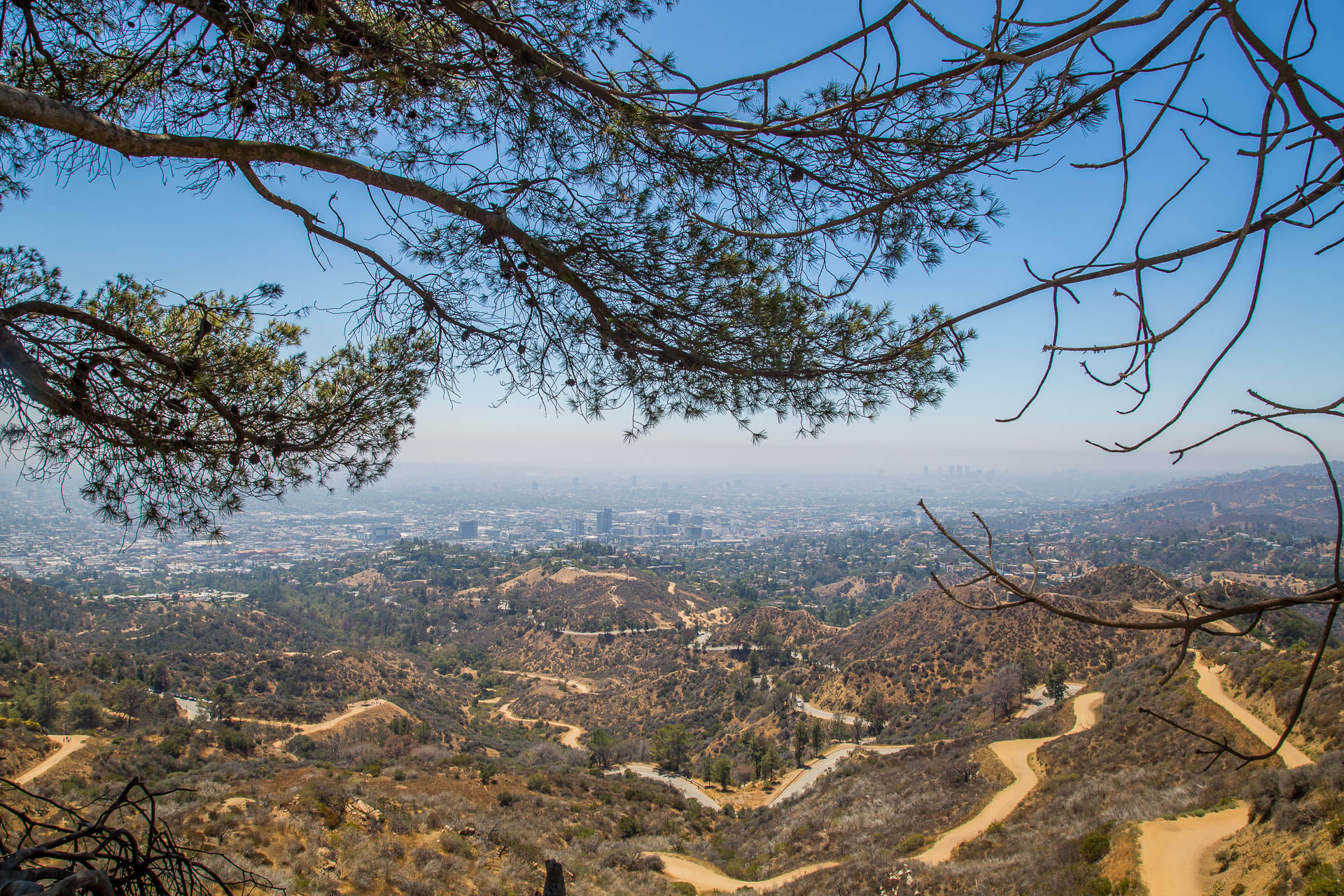 It's so interesting to be able to see the trails curving across the land, and so many other hikers enjoying (sweating through) the hike. Hikes in the northeast are comprised mainly of muddy trails through the forest, with a scattering of open cliffs, gorgeous vistas, waterfalls, and a few enclosed meadows (Twilight style. Yes I went there. And yes I know that's set in the Pacific Northwest). Because of that you generally don't get the sense of how many hikers are around, except for when you're in the parking lot, or if it's a REALLY popular trail. Not so in SoCal.
More than anything else though, I loved the juxtaposition of the arid, dusty trails against the LA skyline.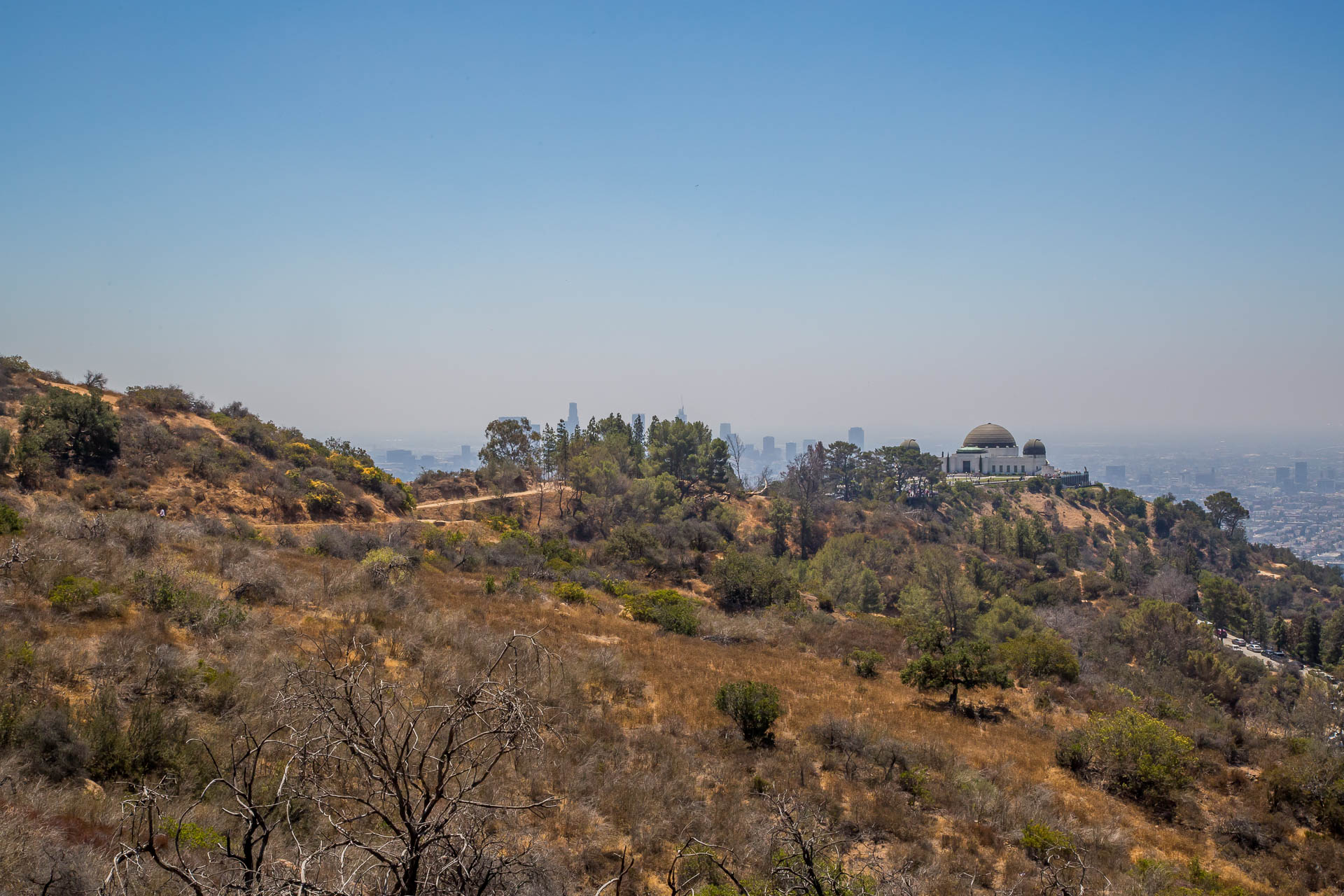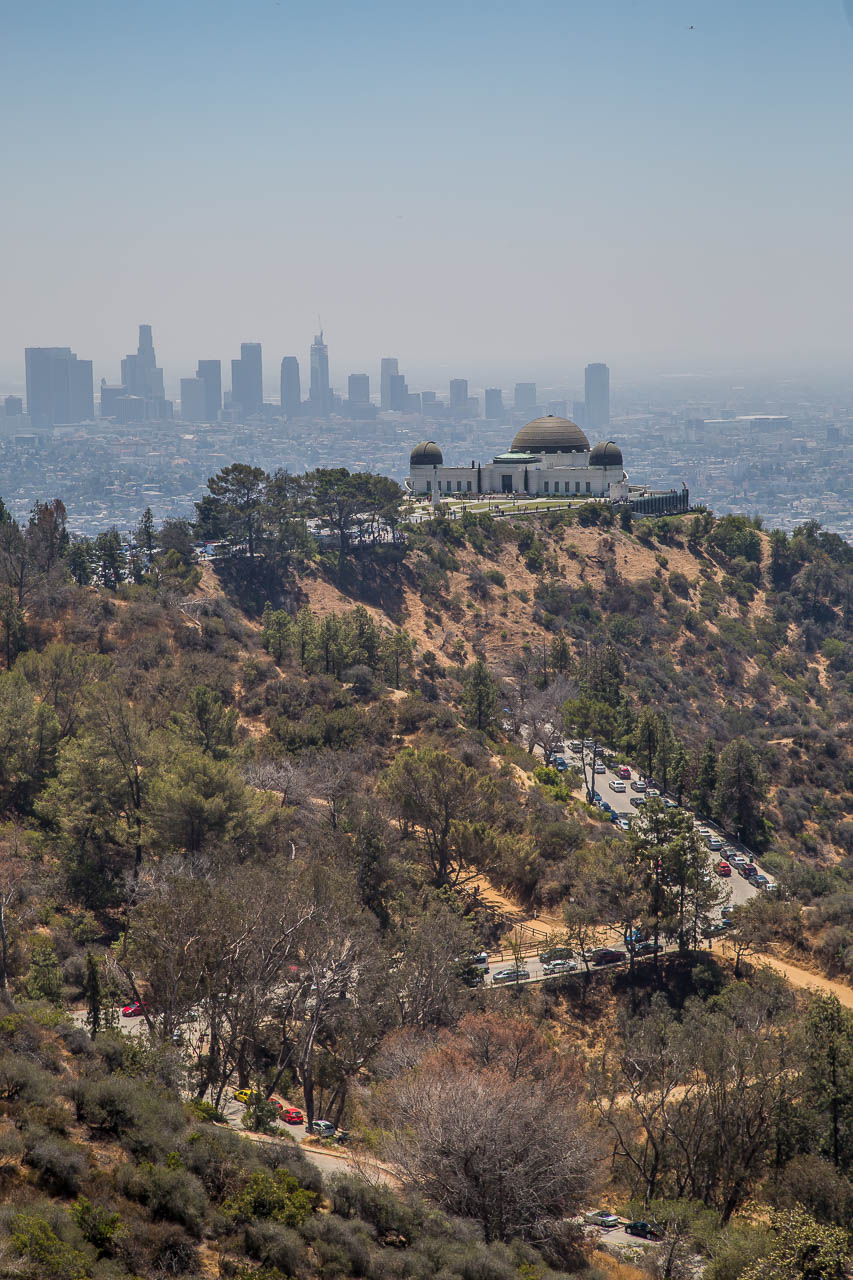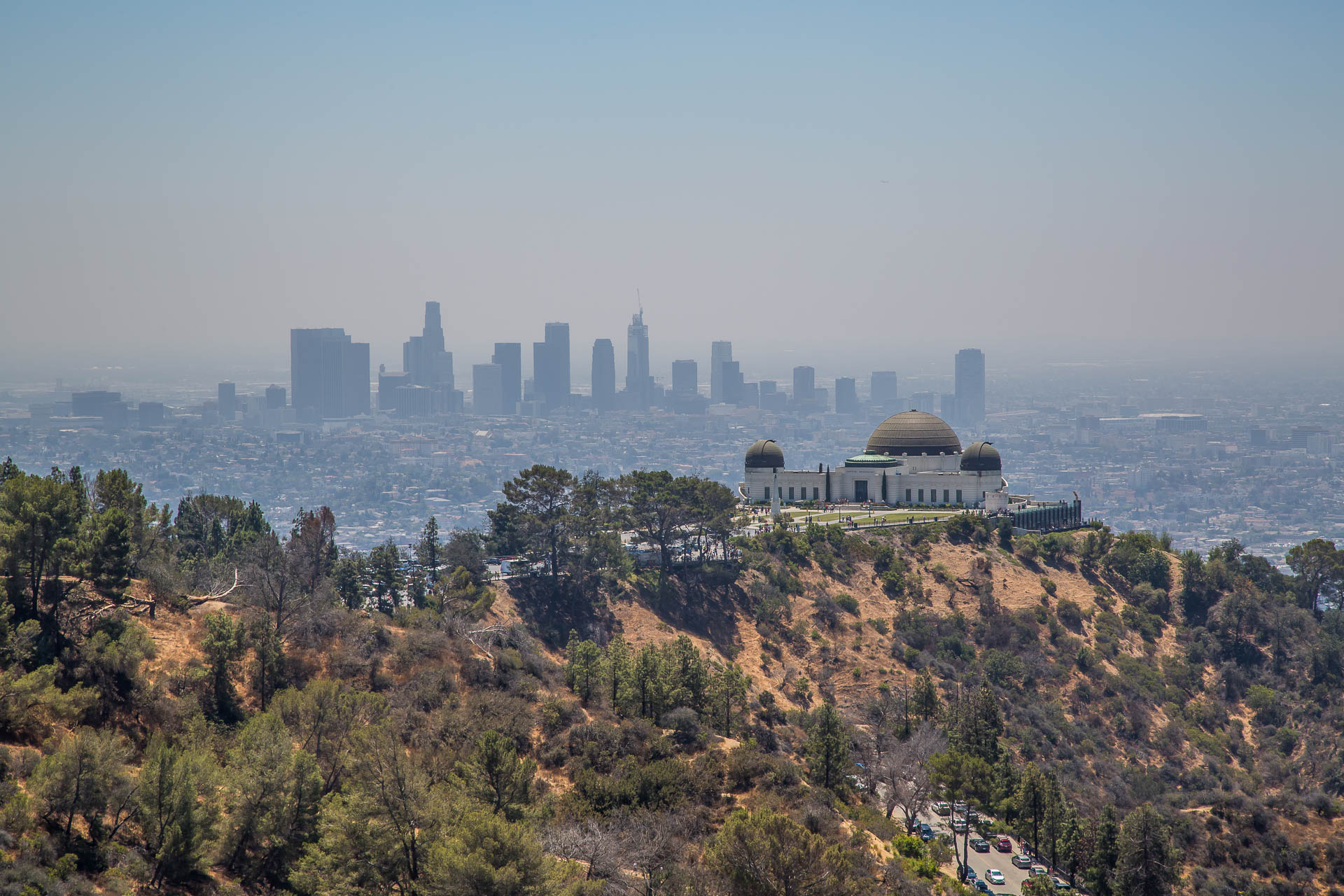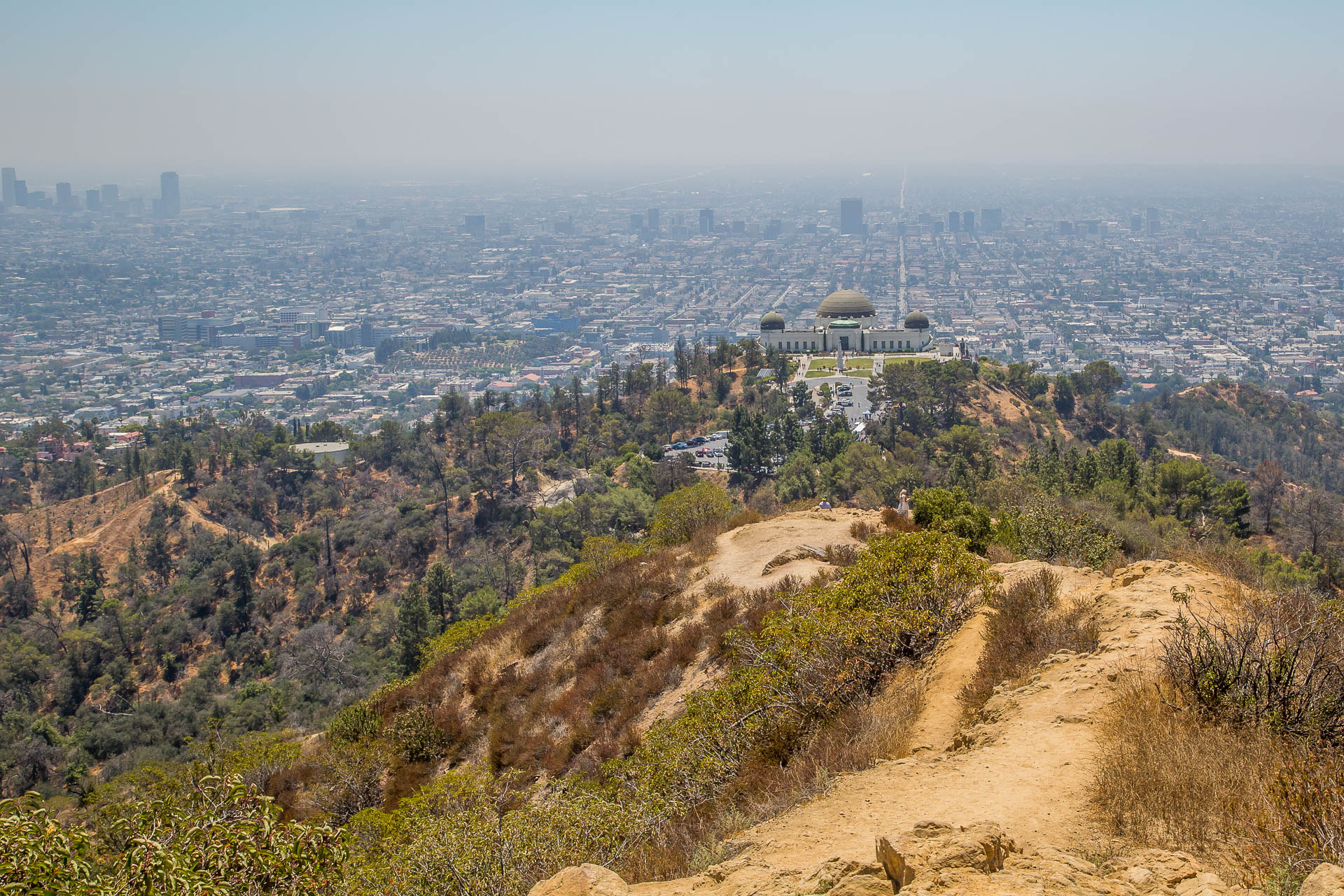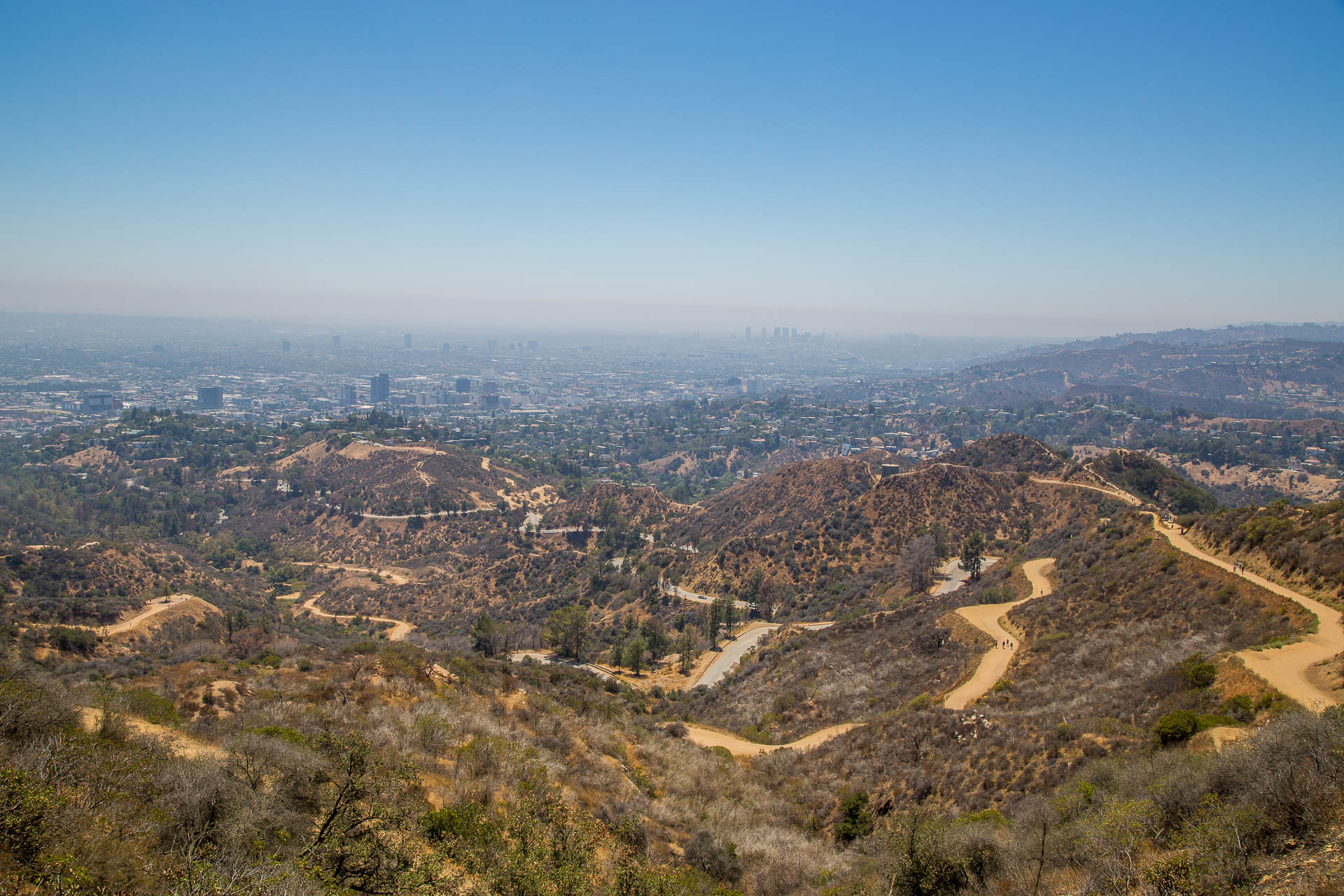 And it was a pretty nice way to view the Hollywood sign.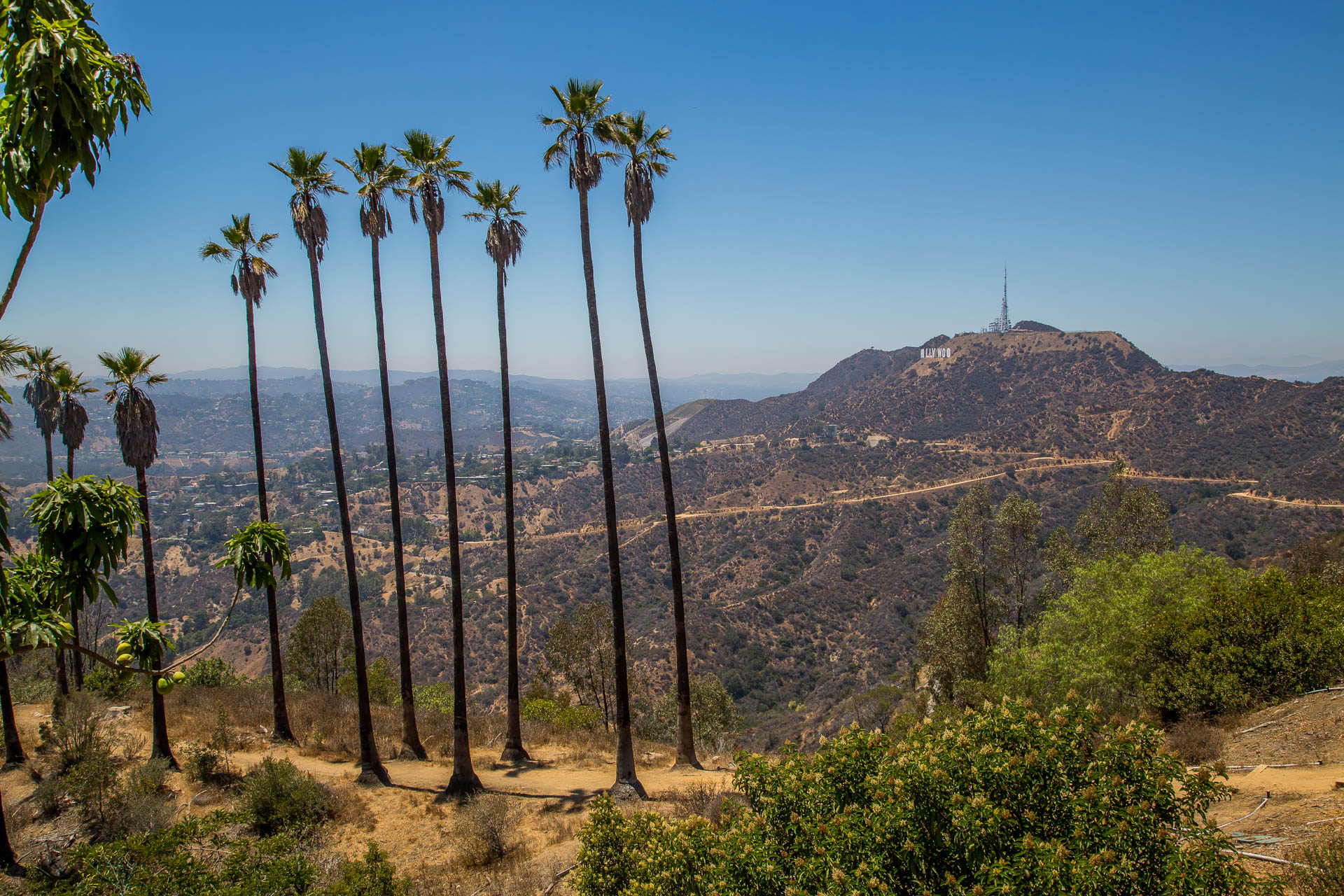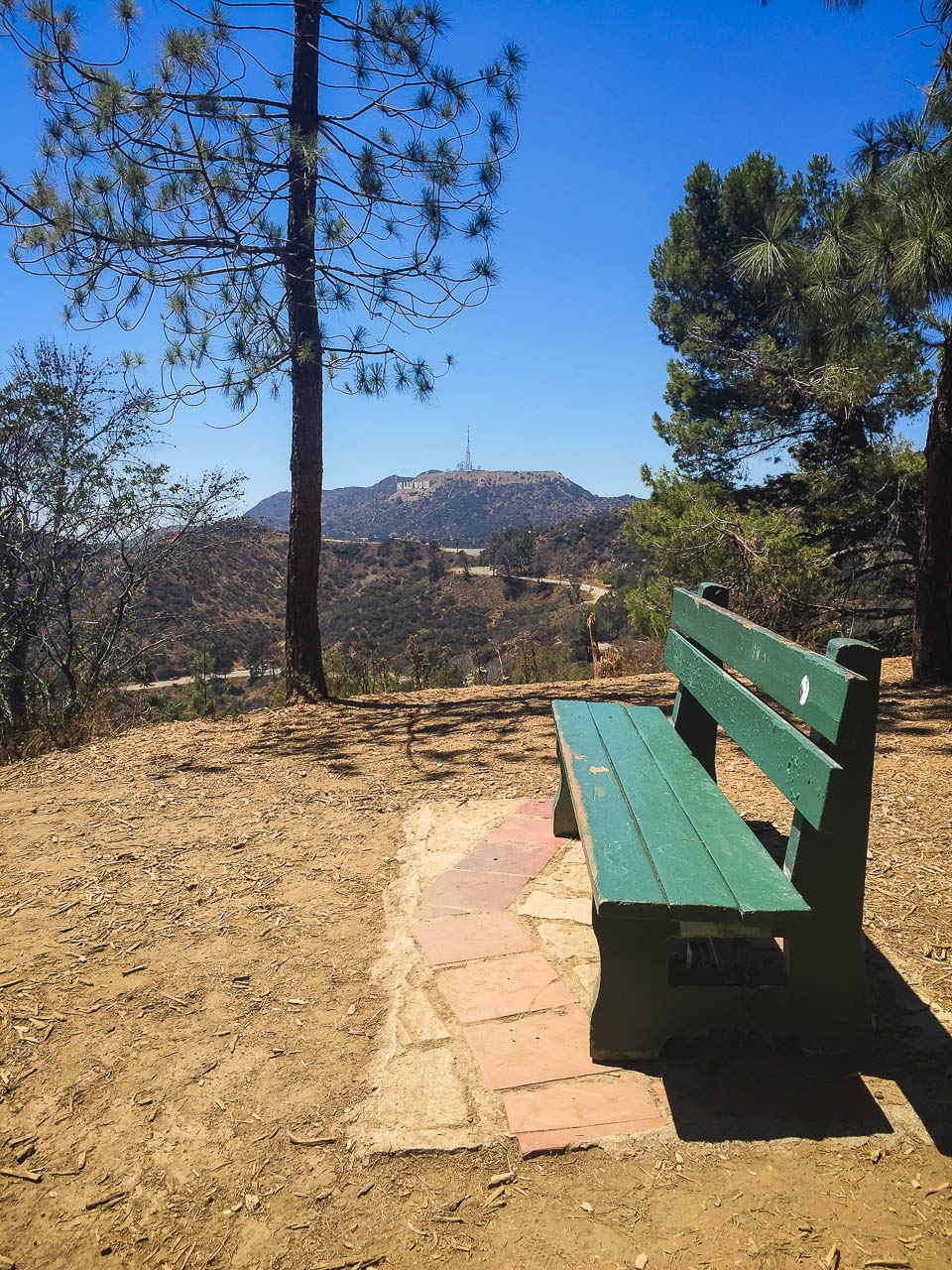 The Trails Cafe
2333 Fern Dell Dr
Los Angeles, CA 90027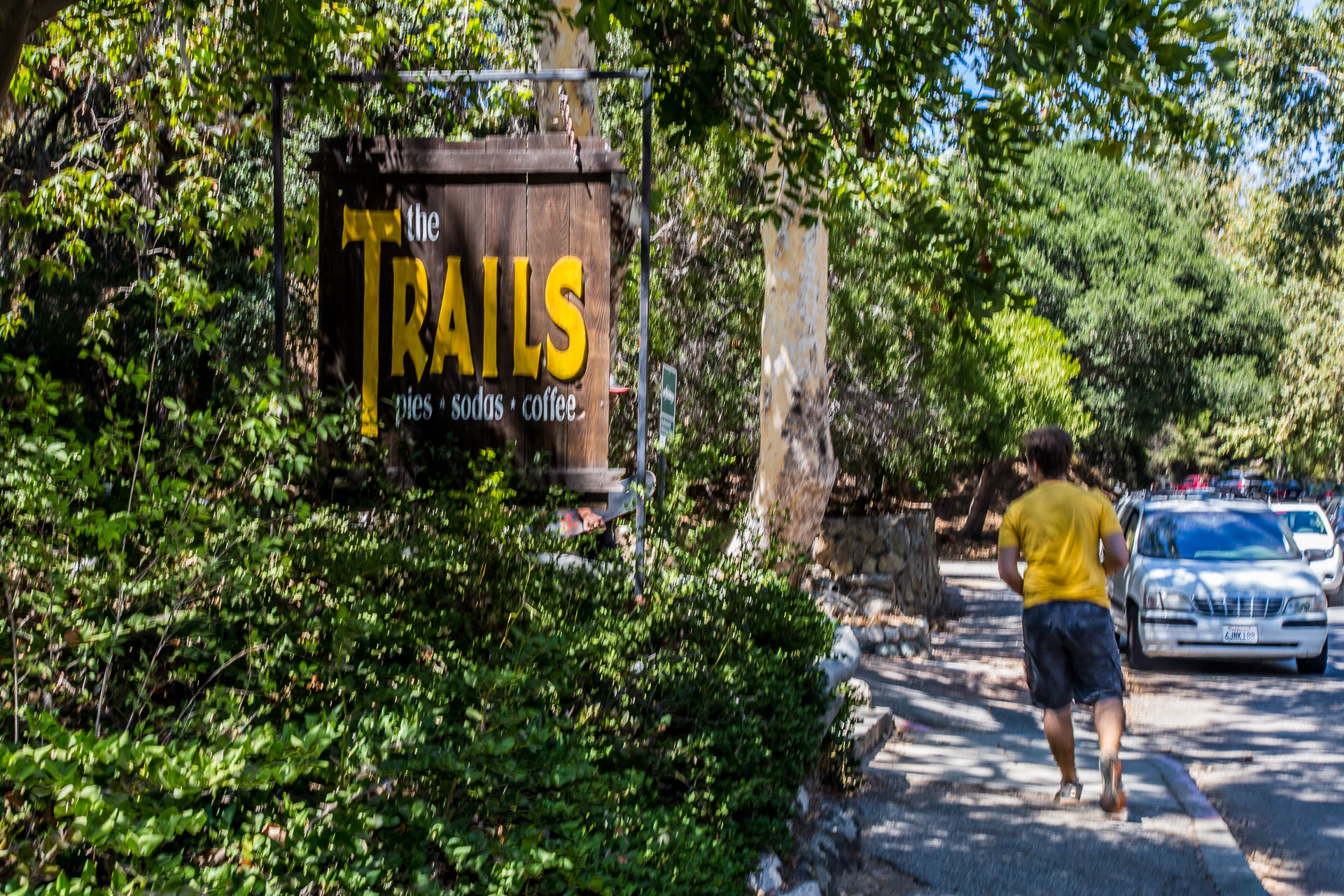 After a long hike in the blazing sun, we were famished and thirsty so we settled for visiting the Trails cafe, also inside Griffith Park, to refuel. It's a nice little shack selling sandwiches and pastries, with some vegan and gluten free options, but plenty of delicious "regular" food.
We were not disappointed. And in true New Yorker (or maybe Filipino/Italian) fashion, we ordered an amount of food fit for more than two people. Of course the person at the counter commented on just how much food we were ordering, because this was LA, and I guess no one really likes to clue anyone in on how much of a foodie they are?
The lavender cookie was probably our favorite find. Simple, flavorful, chewy.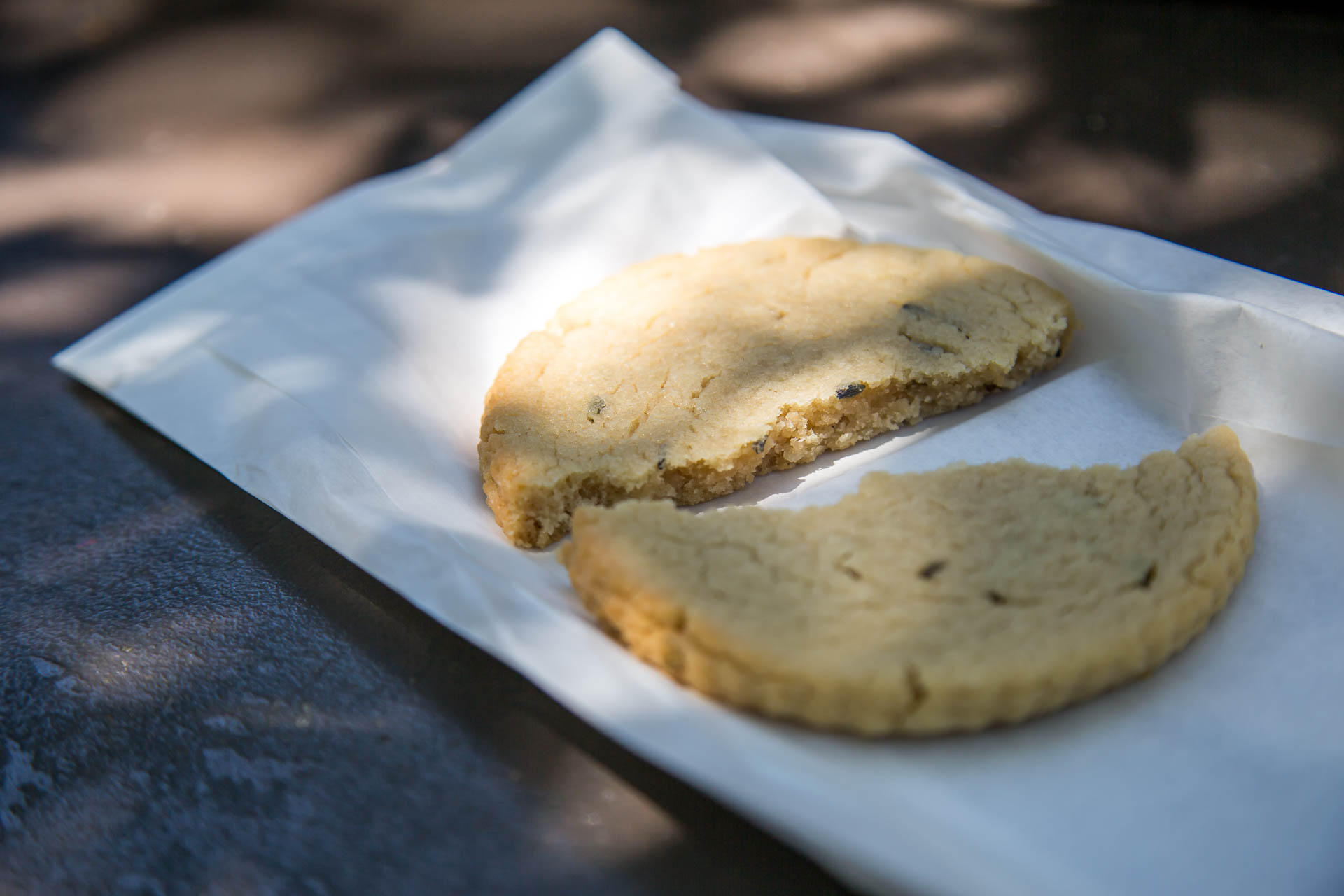 Another item we liked was something that wasn't on their regular menu. I think they called it a bird's nest or something. It's a pastry filled with egg, cheese, and pesto. It was so delicious, I am honestly surprised I haven't tried to remake it in my kitchen yet.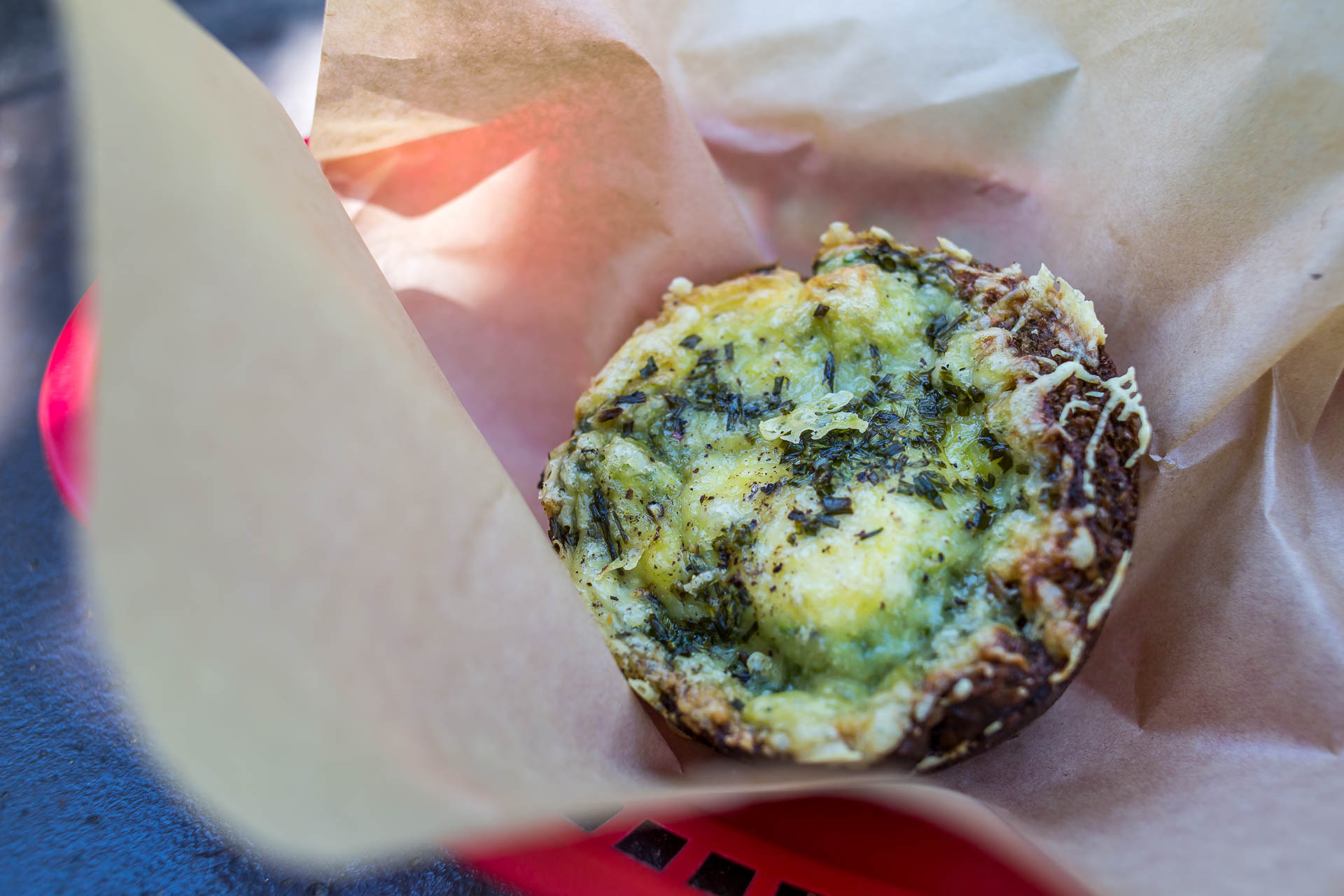 We also got some peach and blueberry pies, both of which were a tad underwhelming. Honestly they just seemed lacking in sugar to me, which is probably a good thing for some people.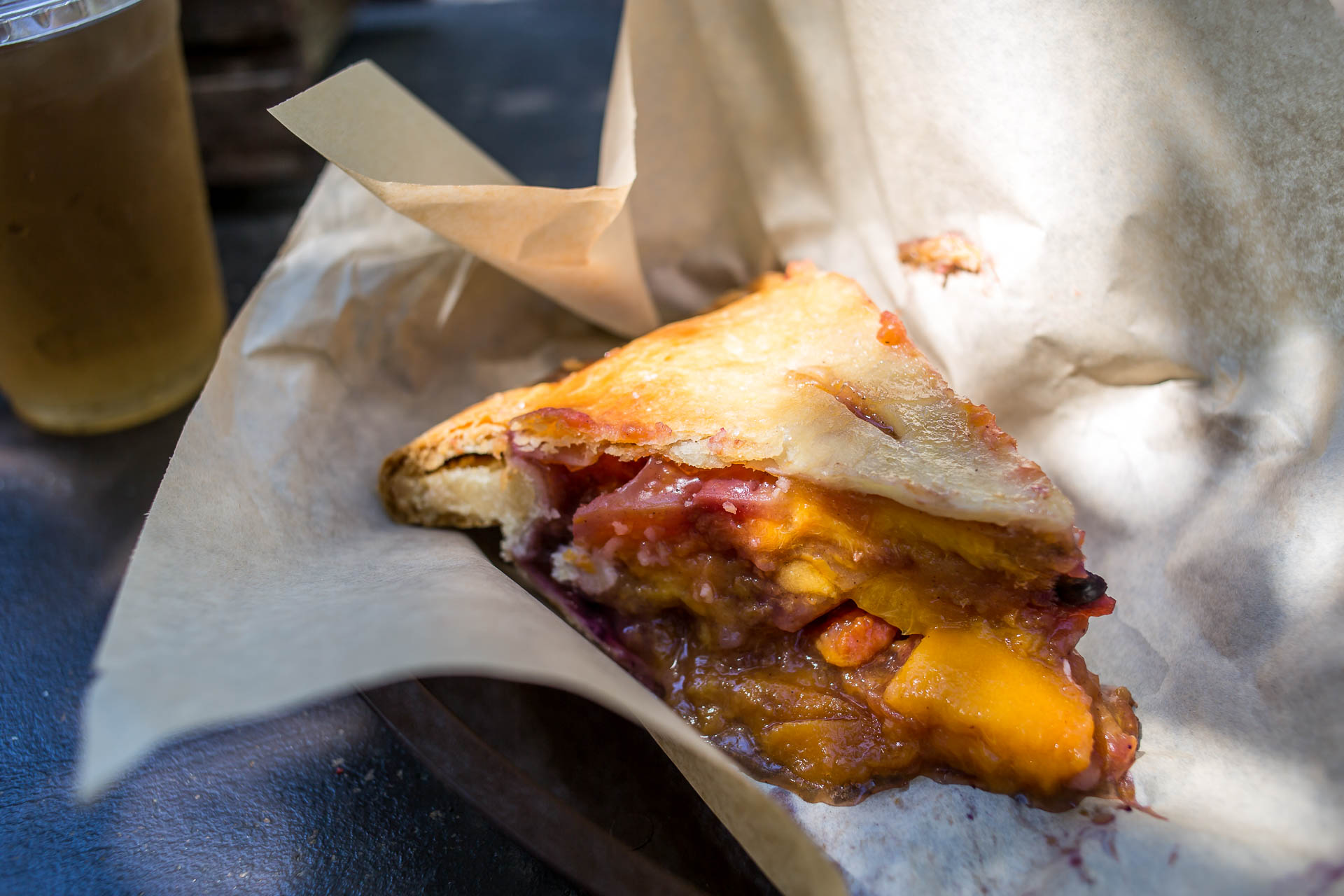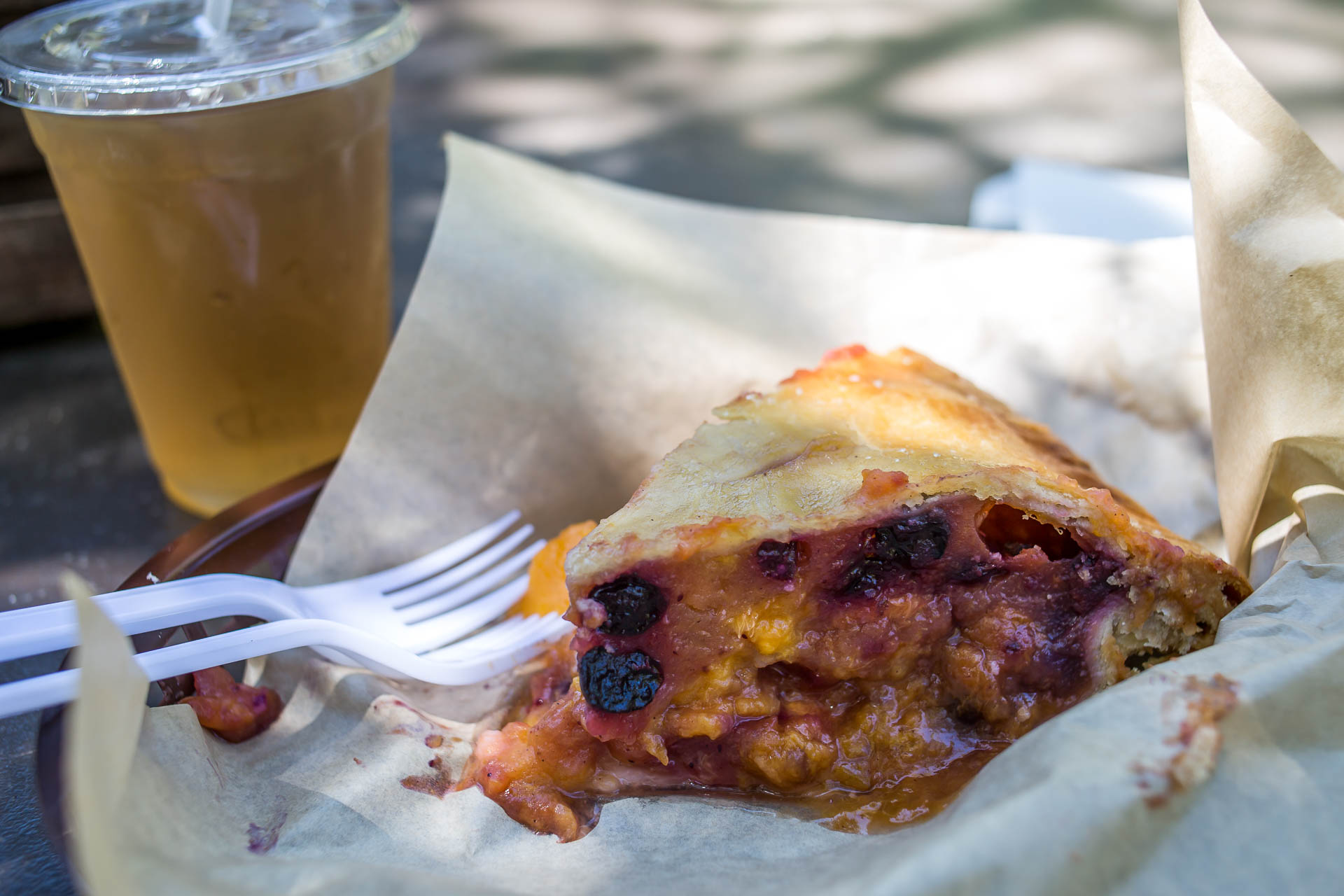 We enjoyed our post-hike treats while sitting on one of their picnic tables, staring at some succulents. It was oddly relaxing. Or maybe it was just nice to sit and stare at nothing after all that exertion.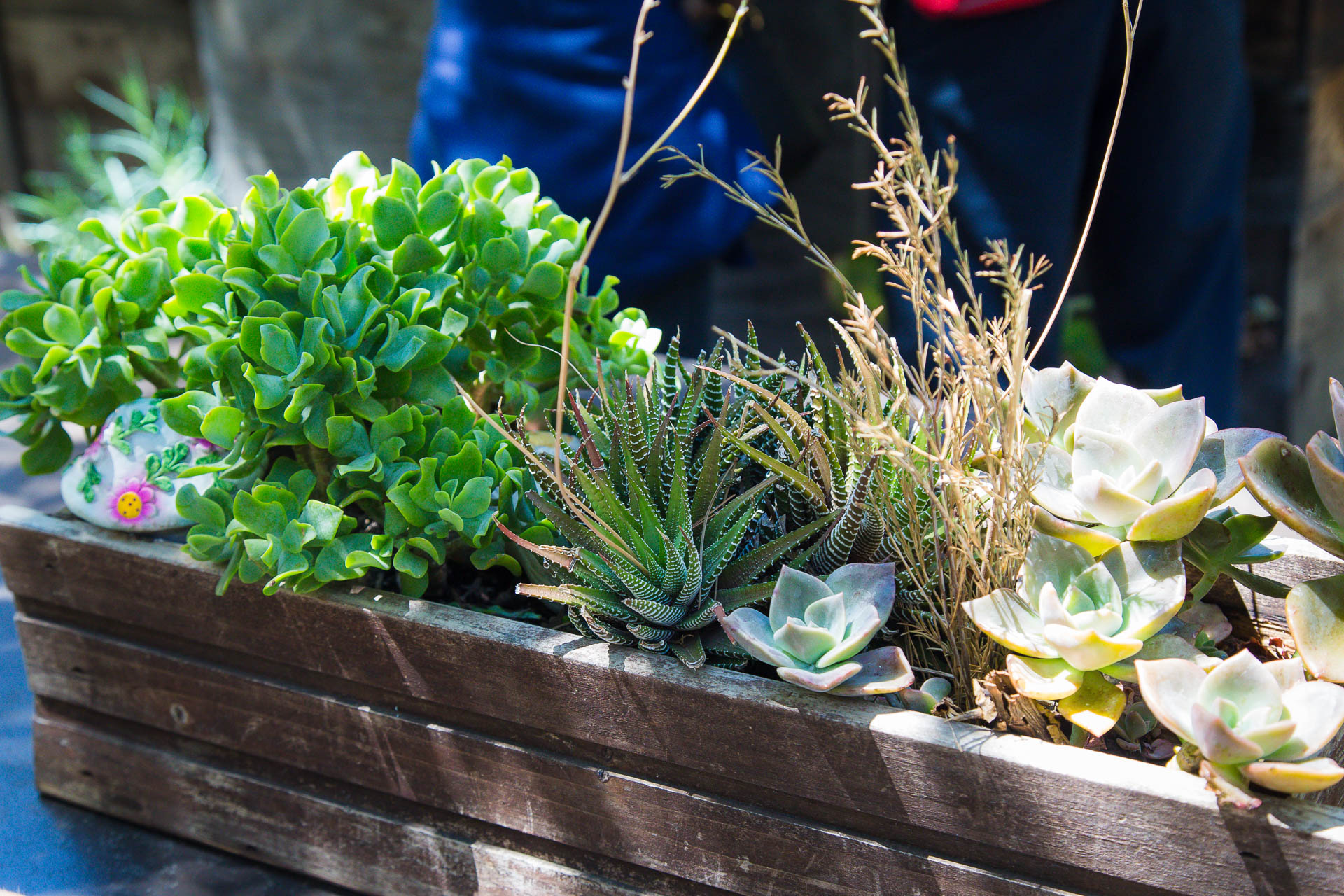 We didn't do much else after the long hike, which you can probably understand. We dropped off our stuff at our new AirBNB place, which was in Hollywood somewhere. It had a cute common area, a pool, and a gym we availed ourselves of the next morning, although from what I understand of LA it was nothing special. Cheaper than getting a hotel, too! I highly suggest doing AirBNB if you're visiting.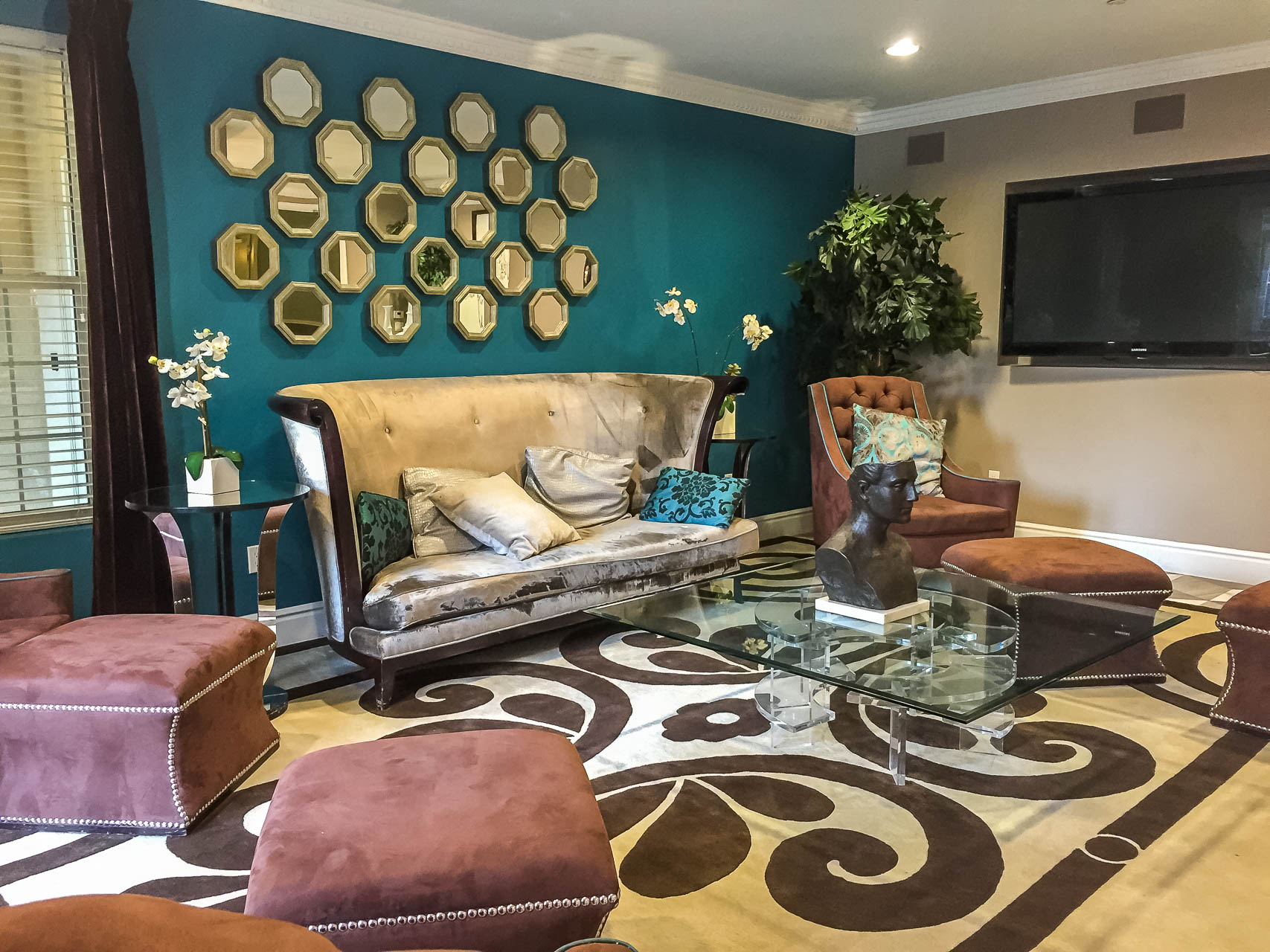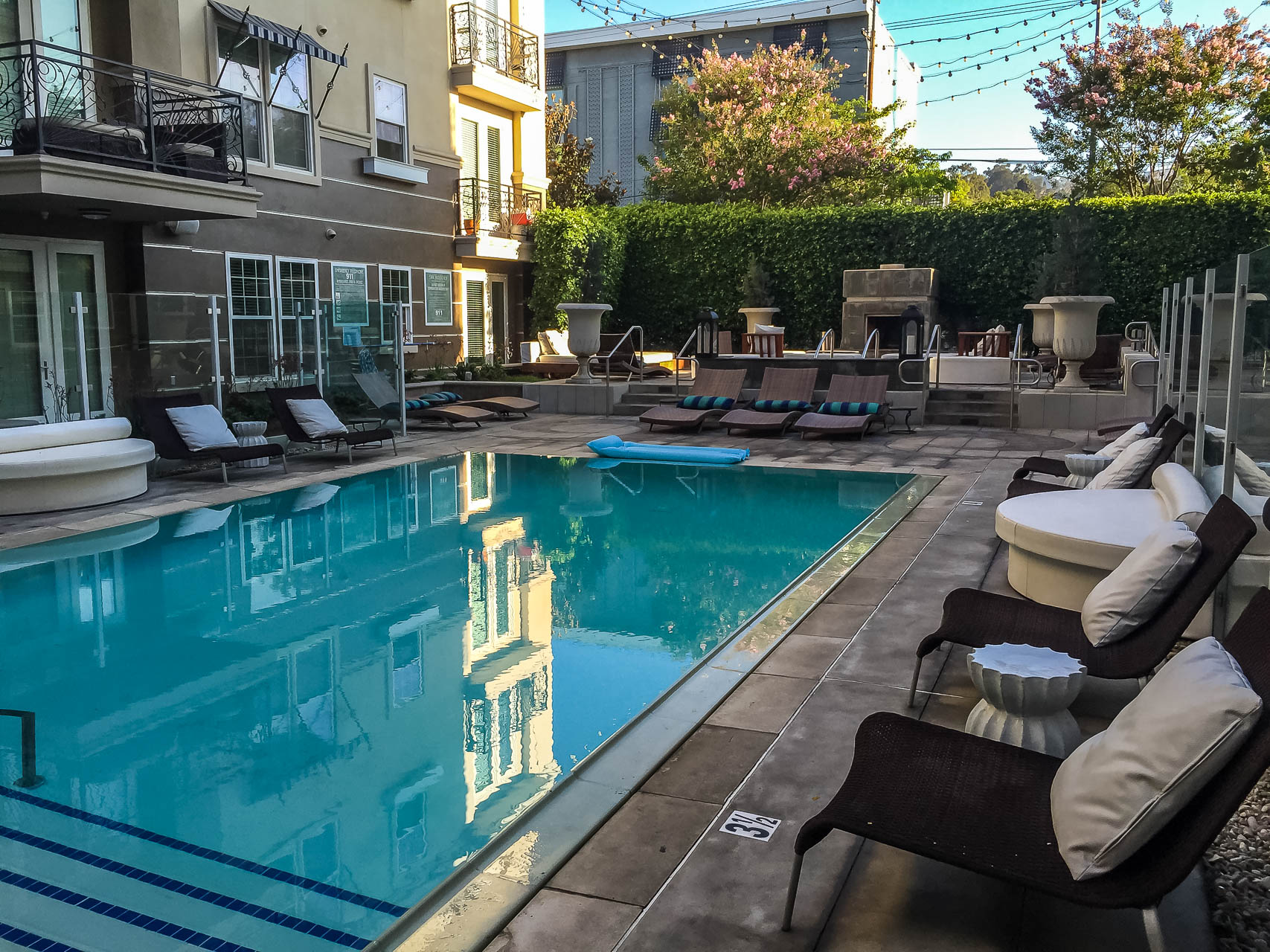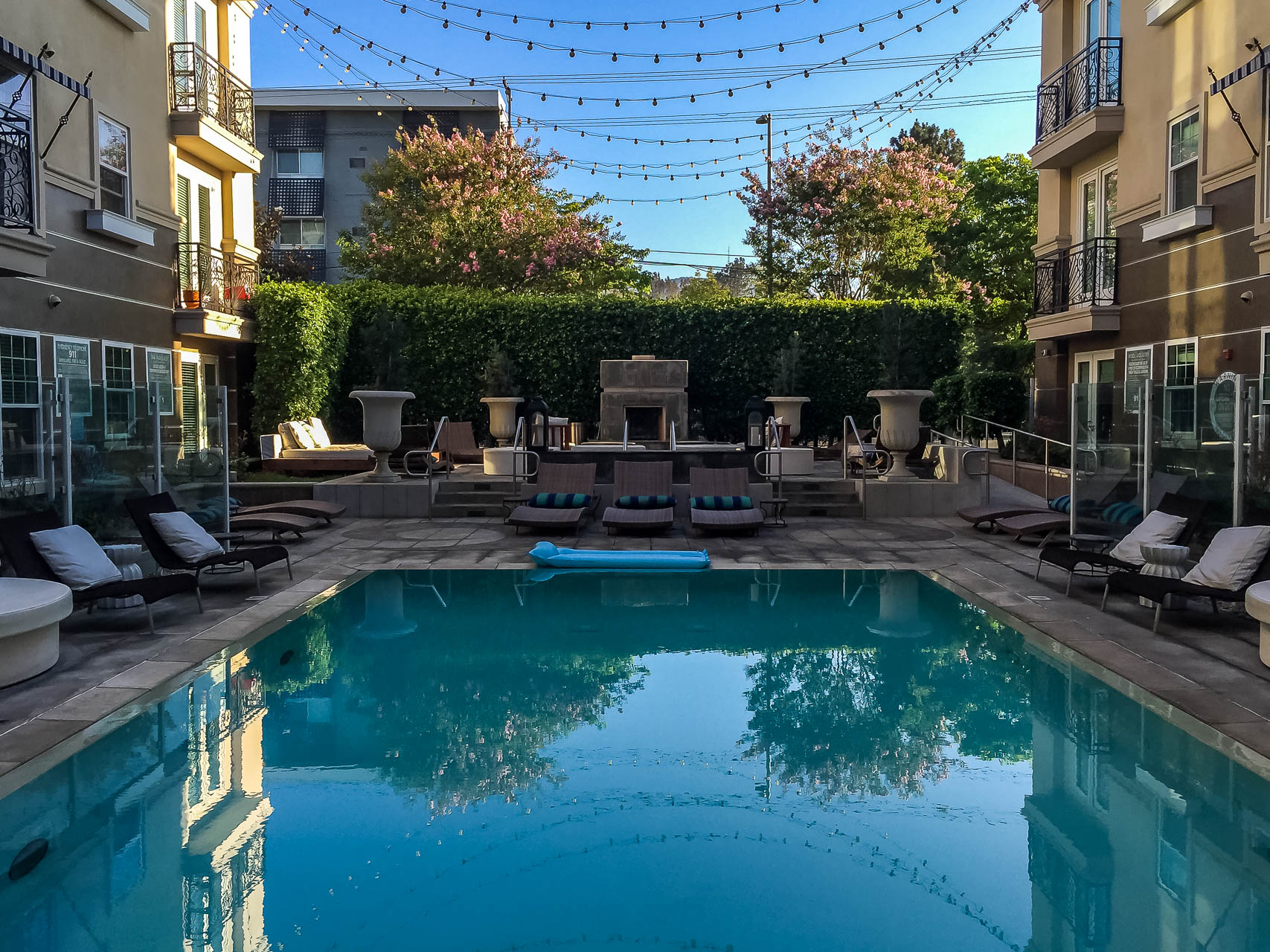 We did a quick stop at the Hollywood & Highland mall for an errand thing (I believe I had broken a shoe or something). The place was so different from any malls in NYC, but so similar to quite a few malls in Manila so there wasn't really anything special about it. Other than the view of the Hollywood sign from it of course.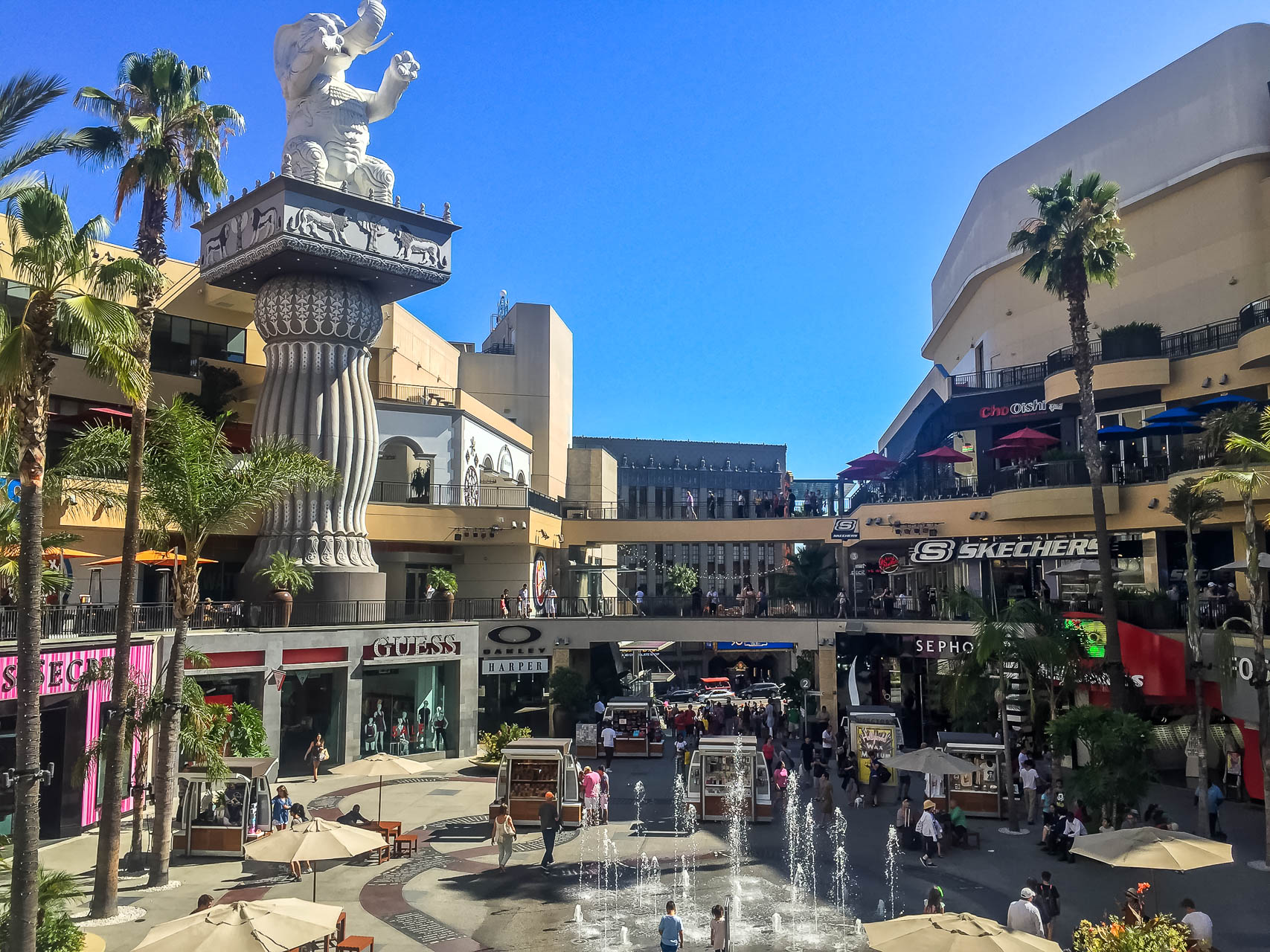 Roscoe's House of Chicken and Waffles
After a couple hours of chilling at our temporary digs, we headed over to Roscoe's House of Chicken and Waffles, our first and only stop for the night. Because we're getting old and can't hike and get smashed in one 12-hour period. 😅 This was another spot I noted from a Buzzfeed best-of listicle, same as DK's Donuts. You can probably guess what they're known for.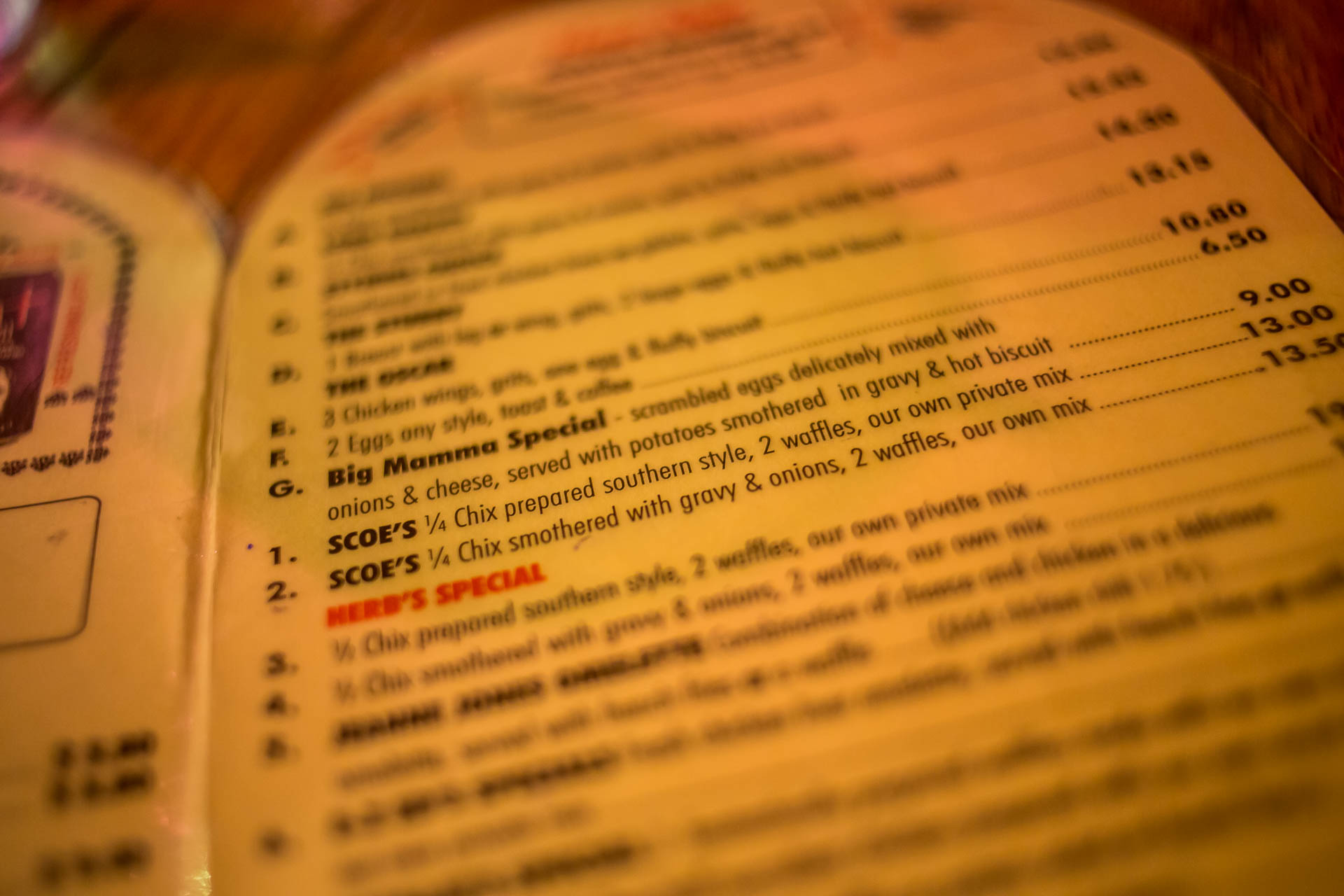 We ordered their 1/4 chicken, southern style, with 2 waffles, and some biscuits and gravy. A decent enough meal, but honestly I'd had plenty of chicken and waffles just as good on the east coast from restaurants having a much more eclectic menu. (Root & Bone comes to mind.) I also wasn't into the dark and divey scene with the orange lights. Not my jams unless I plan to be having several drinks and stumbling home at 4 am in the morning.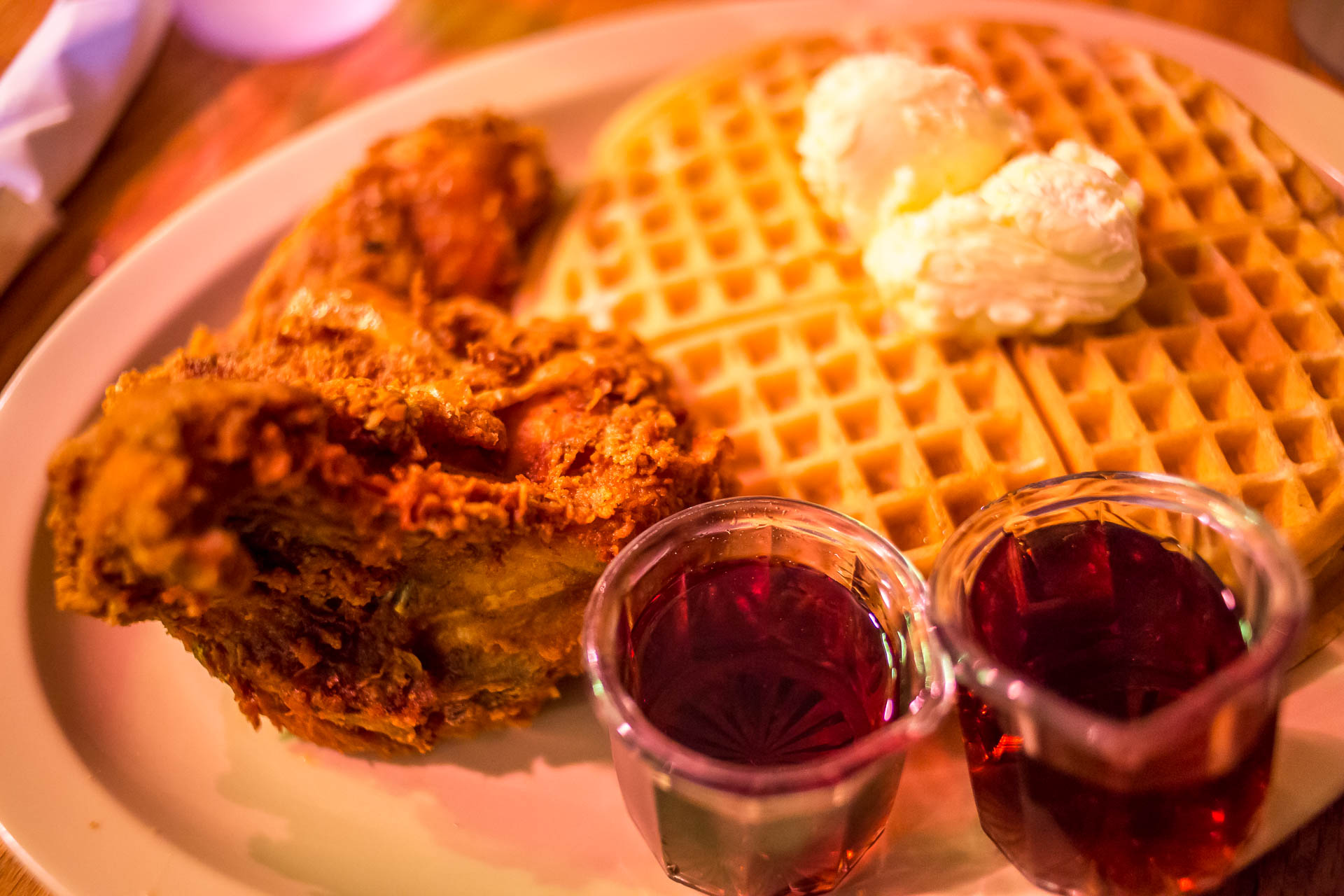 That being said, it was still, again, a pretty solid meal. I would eat there again if I was hungry and in the neighborhood.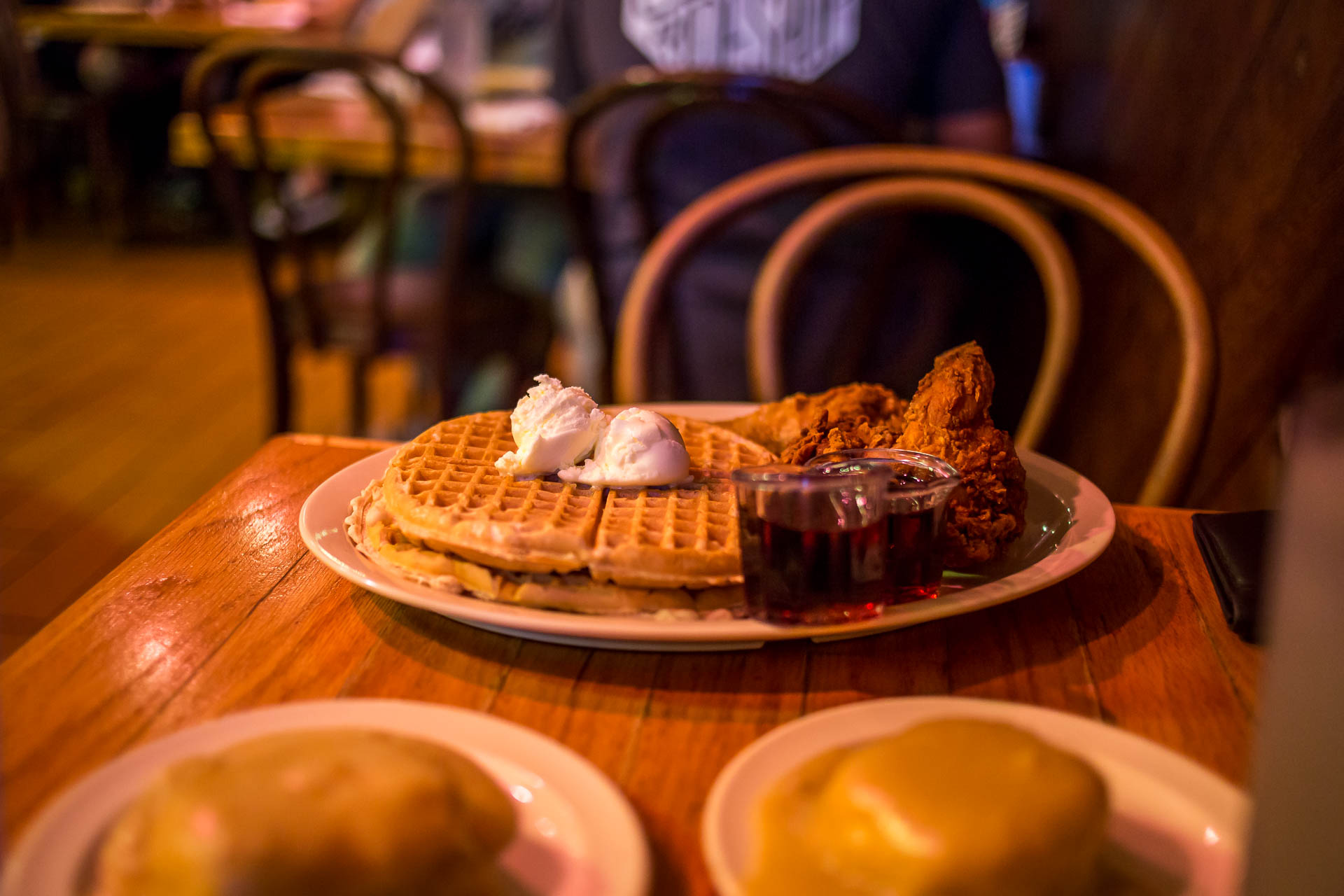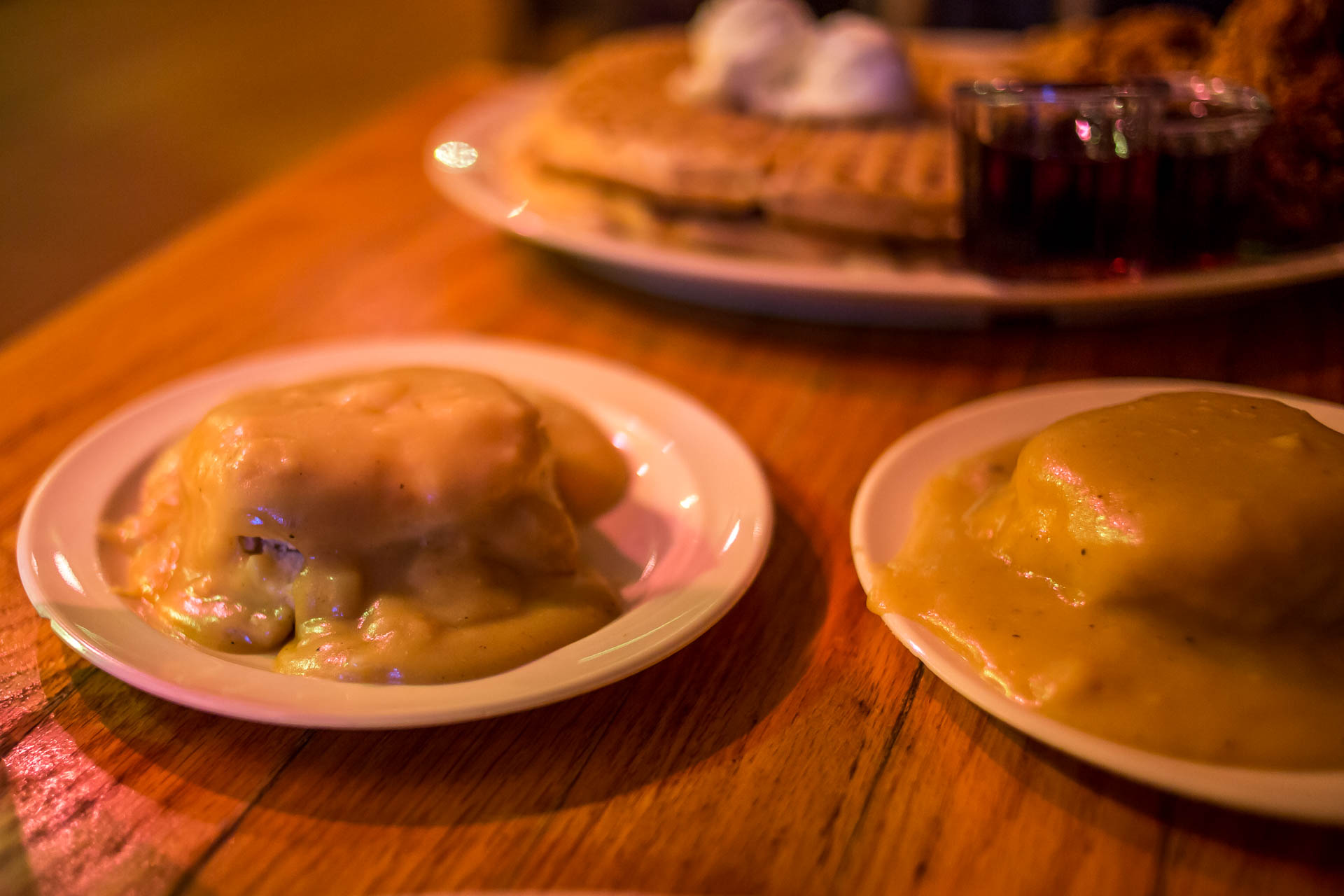 This was another wonderful day and again, a great experience. Frankly I would have skipped all the other touristy places to do another hike like this on one of the following days, but as they say, hindsight is 20/20.