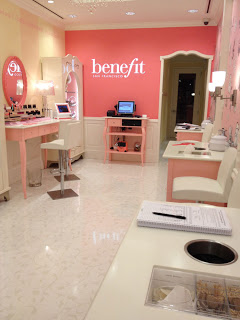 One weeknight I was too lazy to do a full-blown walk, but also felt like I needed some material to write about. So I browsed around Timeout NY and a found a little store I didn't know existed, one subway stop away from work: the Benefit cosmetics boutique.
I've always been a fan of Benefit, and their section is one of the few I frequently browse through whenever I'm in Sephora. Their "Hello Flawless" powder cover-up is the best face powder I've ever tried, and I haven't come across anything like it.
So I was VERY excited to find out they now have a boutique of their own in Soho. It's a pretty big store, and has two levels (I think), because it's not just a store, it's also a salon. I actually got an eyebrow wax and tint there, and they did a pretty good job. They also do tanning, waxing, makeup application and even lash extensions there, so it's no wonder the boutique has two floors.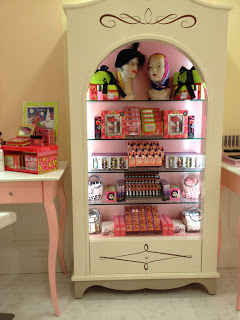 The inside of the boutique is so girly and cute it's almost impossible to walk away without buying anything or getting something done. It's very spacious, and the decor is warm but cheerful.The boutique ladies are all so friendly, chatty and adorable, and they make you feel at-home immediately. Mind you, this was at 7:30 pm, and they were all still bubbly.
They have pretty much everything Benefit has to offer, so I spent about 15 minutes walking back and forth, ogling all the pretty looking products. I've always been a fan of their packaging.
I would recommend coming here if you're out with your girlfriends and looking to do an afternoon of frivolous spending on beauty products.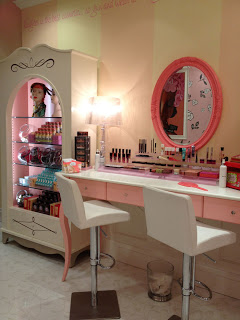 454 West Broadway
(between Prince and W Houston Sts)
New York, NY