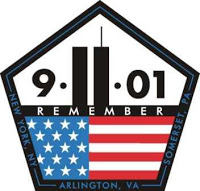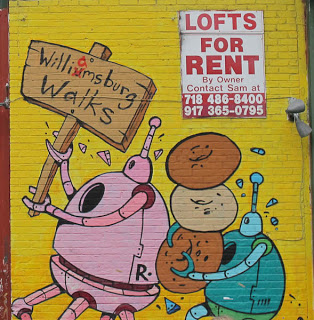 Williamsburg Walks: Spell-check, bagels and lofts for rent
What Got Me Interested?
There are few neighborhoods in New York City that have as much character as Williamsburg. This in itself is reason enough to go for a walk here. I've been there several times since I moved to NY, though I must admit I didn't really pay that much attention to my surroundings during those visits. One of the many good things about having this blog is that it forces me to be more observant. I'm usually the type who would walk around everywhere with noise cancelling earphones oblivious to the point where I probably could've walked past Brad Pitt at some point and not known about it. Anyway, so yeah, I've been to Williamsburg before but I feel like I never fully appreciated how great the neighborhood is. It's mostly well-known for being the hub of indie rock and hipster culture in NYC, but it's also so much more. Every time I've been here in the past I always thought to myself that I'm not even remotely artsy or interesting enough to live or hangout here. I've realized now that I DON'T CARE as long as I can EAT A LOT OF SWEETS. That's right. My ACTUAL reason for going here wasn't that it's a great neighborhood, but that I've heard people talk about the bakeries here. I confess I was still depressed about missing out on Poseidon Bakery when I did my Hell's Kitchen walk when I made the decision to go here.
The Walk
This walk was very loosely based on Timeout NY's Williamsburg Neighborhood guide. By loosely, I mean I only went to 2 out of the 22 places listed on it. It's not that I only went to 2 places, it's just that you could SO easily get distracted on Bedford Avenue.  This entry is really only the tip of the 'burg, folks (like what I did there?). It's one of those areas where I could probably go 10 times and still be able to come back for more material.
La Villita Bakery – A Puerto Rican-style bakery
171 Grand St
at Bedford Ave
Brooklyn, NY
The TONY article about Williamsburg describes the cake display as the "Miss Havisham of cake displays". The cakes are real, and that is why they're all browning. I assume it's some sort of caramelizing effect. It does remind me of that scene from Great Expectations, especially with the random porcelain figurines on the bottom of the display.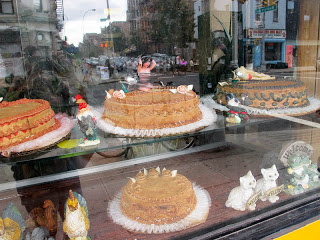 Click to enlarge so you can see the cake in the center
decorated with a risqué Barbie doll
As we stood in line to order, I took a look at their pastry display. The different breads and cookies actually reminded me of the bakeries back home.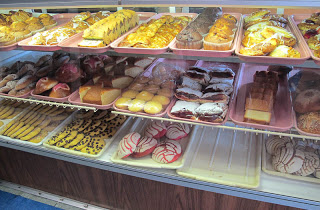 One in particular looked like it could be similar to a pan de regla (hehe):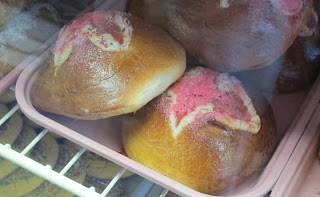 Pan de regla, is that you?
What we were really here for were the breakfast sandwiches. It was actually about noon at the time, but I didn't want to sit down for a proper lunch since I was planning to gorge myself on all the sweets I could get my hands on later. I ordered egg and cheese on a roll, and hubby ordered bacon, egg and cheese on a bagel. We also got 2 big bottles of water. All of that cost $8 which wasn't bad at all.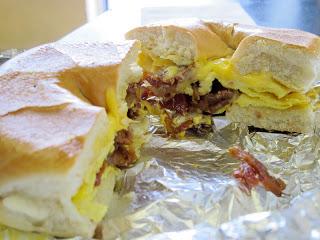 Bacon, egg and cheese on a bagel
Note: This place accepts cash only.
Bedford Cheese Shop
229 Bedford Ave
at North 4th St.
Brooklyn, NY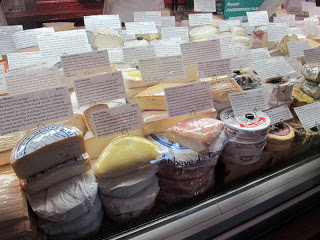 I figured Bedford Avenue was the best place to start after fueling up for the day. We immediately headed for the Bedford Cheese Shop because hubby was craving for affinois, his favorite cheese. For anyone who doesn't know what that is, it's a type of French cheese that is very similar in texture to brie, but has a much milder, sweeter and more buttery taste (in my humble opinion).  I looked around at the various sweets in the store as hubby waited in line to order.
I was quickly drawn to the piles of stroopwafel they had in the center of the store. I saw these for the first time when they built a replica Dutch colonial village on Bowling Green, near where I used to work. I didn't try them back then, and I wasn't about to let this opportunity pass, so I eagerly grabbed a package of the cocoa caramel ones. They were good, but I feel as though I would have enjoyed the classic ones more, which I'll definitely try when I come back here for another walk. The cocoa caramels were just a tad too chocolatey for me, although they go well with coffee. They also sell oat chocolate chunk and honey bear cookies here, for those interested in other The Good Batch products.
I looked around some more to find other interesting products such as these things called Raleigh bars. I wasn't sure whether the picture enticed me to buy these, or scared me away. It might have been the latter, since I didn't buy one, although in retrospect it would've been appropriate to eat one of these while playing Sid Meier's "Colonization".
Raleigh bars, with a picture of Sir Walter Raleigh himself.
I also saw these Askinosie chocolate bars that were made with cocoa beans originating from the Philippines. I didn't buy any either, which is a decision I am currently regretting. I looked them up online, though and they cost $10.50 a pop. That must be some pretty good chocolate. I can get a Jacques Torres bar for $6.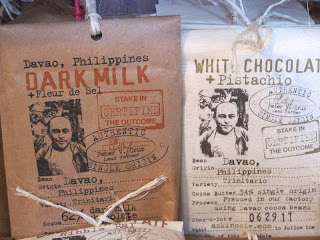 Unfortunately, the shop did not carry affinois at the time. They suggested that hubby try the brie, which he already knew he wasn't partial to, but tried anyway. He confirmed he didn't like it, and we ended up just buying the stroopwafels instead. Later on, as we were standing outside, he told me the guy made a bit of a face when he said that he didn't like the brie. Oh well. I guess we're sticking to Fairway market for our cheeses from now on.
The Mall: Dijitalfix – Music, music-related items and random digital gadgets
218 Bedford Ave
Brooklyn, NY 11211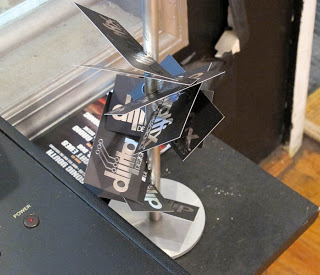 @ dijitalfix, even their business card holder is interesting
We walked around a bit more and entered some shops I didn't care for. I peeked into a doorway leading to a somewhat dilapidated looking hallway, which I will later recognize as one of the places I've been to before on one of my limited treks to Brooklyn. This place, according to the business cards of the 3 establishments I entered, is simply called "the mall". After looking at some reviews online, I noted that others refer to it as the "mini-mall". Regardless of what it's called nowadays, I definitely thought they had some decent stores. The first one I checked out, called "dijitalfix" was at the end of the hallway. I spent quite some time in there simply because I had never seen a store quite like it. It's like a cross between thinkgeek.com and a small, yet very cool version of Best Buy. They do have an online store, but they sell a very limited amount of their wares there, so it's still worth coming here. Again, if I had a magic wallet, I would've spent a ridiculous amount of money. Since I don't, and I've somehow learned to budget my money so I can go on more of these walks, I settled for getting a pair of drumstick pencils for my BFF in the Philippines. This is so she can easily switch from drumming to scribbling angsty notes on her drum tabs. No? Is that not what drummers do? 'Coz I am clearly an expert on these things.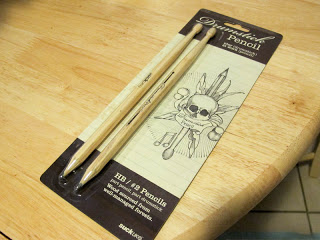 Drumstick Pencils
Other random stuff I found:
Lots and lots of turntables (most of them you can connect
to your computer via USB)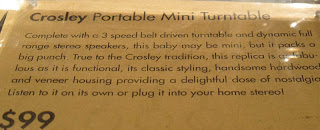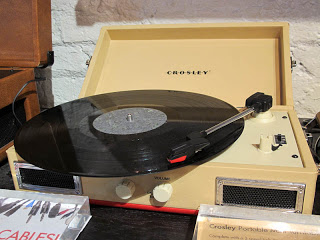 A mini turntable that costs $99 (see label above)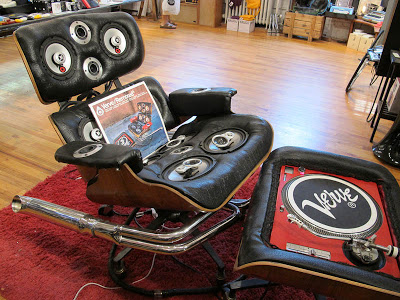 A chair turned into an audio system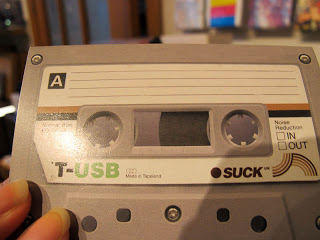 A USB flash drive "mixed tape"
It's a cardboard box that looks like a cassette tape and holds
a flash drive inside, which I assume you then load MP3s onto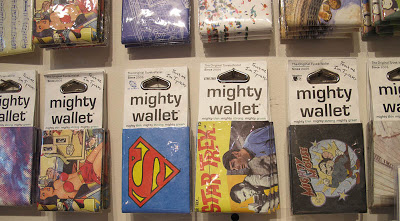 Cool/geeky Mighty Wallets. They're "mighty strong, mighty thin and mighty green!"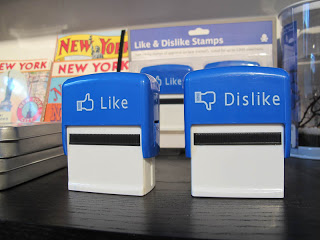 Like & Dislike Stamps, so you can have Facebook takeover your
non-digital life as well.
Vintage typewriters, for when you have a need to make
writing more difficult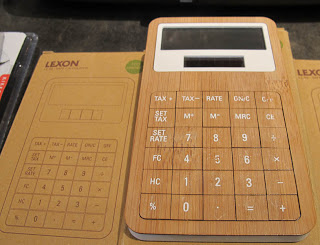 A "wooden" calculator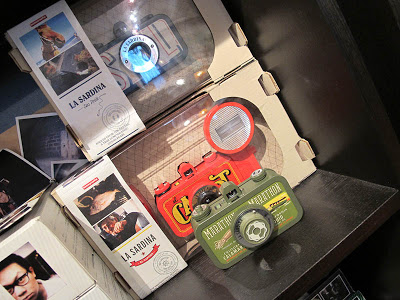 An entire shelf devoted to lomography cameras and accessories
The Mall: MeMe Antenna – A gift/music shop
Their online store focuses more on selling vinyl records, but the actual one has a lot more gift shop type stuff. I don't have a turntable, so as you can imagine, my attention was mostly focused on those. I bought myself these burger and fries earphones, because, you know, it's completely appropriate for a vegetarian to use these. It could also be that I'm somehow expecting myself to give up this diet at any moment, at which point I shall very excitedly put these on: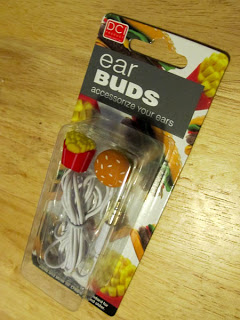 Other random stuff I found: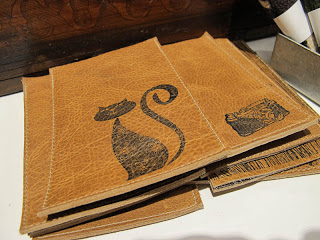 Eco-friendly looking ipod/iphone cases.
I say "looking" because I have no idea how eco-friendly they really are.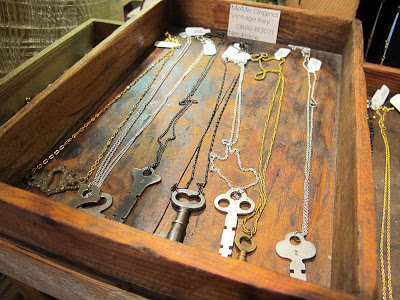 Vintage key necklaces. I wanted to buy them all. I shall return!!!
The Mall: Verb Cafe – A coffeehouse
As we were about to head out, we realized it was raining pretty heavily. We did have an umbrella, so it wouldn't have been much of a problem, but it did cause us to hesitate and me to spot the entrance to Verb Cafe. There were also some empty booths inside the mall that looked pretty inviting, so I grabbed a "Spanish Latte" (coz I like to order anything that sounds new to me), and settled into one of these booths with hubby.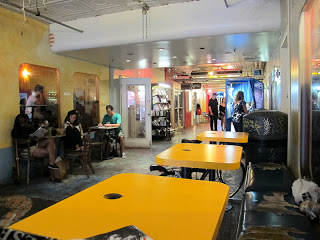 Inside the mall
NY mag somehow makes it sound to me like there's a constant string of musicians and artists going in and out of this place, but I didn't really get a musician/artist vibe from any of the people in there (again, coz I'm such an expert on these things). I did see one person on their Macbook, although I'm not sure if they were actually doing anything artsy.
I researched it later and found out that a Spanish latte is really just an espresso with steamed condensed milk. A pretty simple concept to me, who grew up on desserts and drinks made with condensed milk. It was delicious, and went perfectly with one of the stroopwafels I had bought earlier.
Note: This place accepts cash only.
Bagelsmith


189 Bedford Ave
(between 6th St & 7th St)
Brooklyn, NY 11211


Red Velvet Cupcake
I'm not even gonna attempt to review this place because all we got were a red velvet cupcake and a bagel. It's usually a good idea to check out places that are full of people, especially a bagel place that's packed at 2:30 pm. I barely had time to register that they seemed to have a good variety of cream cheeses. Someone on Yelp wrote that their hazelnut coffee is amazing, so I'd have go go back and try that out someday.
Note: This place accepts cash only.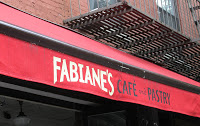 142 N 5th St
(between Bedford Ave & Driggs Ave)
Brooklyn, NY 11211 
We passed by this place several times, noting that it was full of satisfied-looking patrons.  At first we thought we'd save it for the next time we were in the area, but at the end we finally gave in and got some cakes. I got the fig mascarpone cake and hubby got the blueberry cheesecake. He seemed to like his, which was good, but my cake was absolutely divine. I could keep eating this thing ALL DAY. I had planned on just having a spoonful of it after dinner that night and ended up devouring the entire thing in less than 5 minutes. The taste and texture of the mascarpone cheese, fig jam filling and cake were perfectly combined. The candied fig slices on top made it even more wonderful.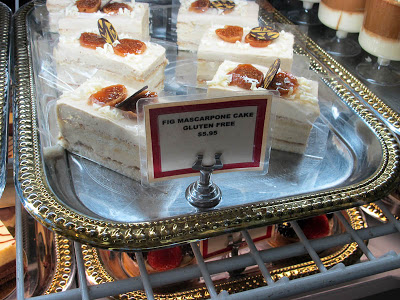 Fig Mascarpone Cake @ Fabiane's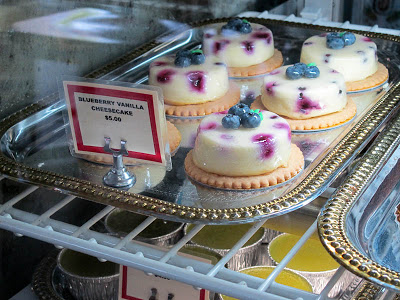 Blueberry Vanilla Cheesecake @ Fabiane's
Note: This place accepts cash only.
At this point it was time for us to go grocery shopping, so we headed back to the car (which we had parked at Driggs ave and S1st st), but not before I stood in front of a grocery store making not-so-subtle comments about how beautiful the flowers were. Hubby's always been great at taking hints.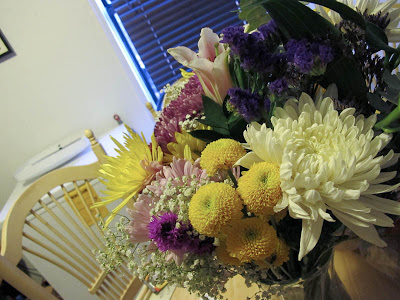 You will probably read several more Williamsburg entries on this blog in the future, coz like I said, there's so much to do here. I'd like to do a bar crawl at some point, and maybe immerse myself more in the music scene. If you know me though, you're probably not surprised that my first walk here involved me heading straight for all the pastries.
The Best Thing About This Walk: The fig mascarpone cake
The Worst Thing About This Walk: The seemingly too snooty cheese guy at the Bedford Cheese Shop
Would I Come Here Again? Hell yeah.
What Would I Do Differently? I'd probably hit some more of the places listed on the TONY article, have a few drinks and maybe listen to some live music. I'd like to have brunch at Fabiane's as well.
Map of this Walk
A: La Villita Bakery – 171 Grand St at Bedford Ave, Brooklyn, NY
B: Bedford Cheese Shop – 229 Bedford Ave, at North 4th St. Brooklyn, NY
C: The Mall – 218 Bedford Ave, Brooklyn, NY 11211
D: Bagelsmith – 189 Bedford Ave (between 6th St & 7th St), Brooklyn, NY 11211
E: Fabiane's Cafe and Pastry Shop – 142 N 5th St (between Bedford Ave & Driggs Ave), Brooklyn, NY 11211