It took a while for winter to get going in New York this year so I really don't have much cause to complain about the weather, but it never fails to make me think of warm, comfortable things to do once it does start to get cold. So, during that first week of actual winter weather, I immediately thought of checking out Prince Tea House in Flushing.
In addition to the cold, it was raining on the day Michael and I went to Prince Tea House, so I was expecting there would be plenty of seats. Alas, everyone must have had the same idea because the place was completely full, and we had to wait for 20 minutes standing awkwardly in their little entrance alcove. By the time we were seated, there were 3 other groups waiting with us. But the wait was definitely worth it.
We started with their rose and English toffee milk teas, served on some very lovely teapots and cups. The teapots are heated with matching warmers. I thought both these teas were excellent, true to their names in flavor, and certainly comforting. Also, where can I find teapots like this that don't cause an arm and a leg??? Probably somewhere in Chinatown or Flushing I expect.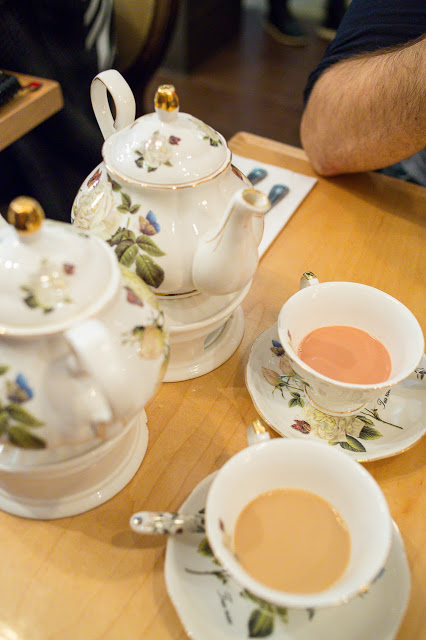 Neither of us had had lunch that day, so we ordered their salted crispy chicken to make us feel like we had something semi-nutritious. We didn't really expect much, but this chicken was really flavorful, with a hint of maybe cumin or curry in there to make it interesting. It's delicately crispy on the outside, moist and flavorful on the inside. The crunchy seaweed topping added interesting texture and taste, in a good way.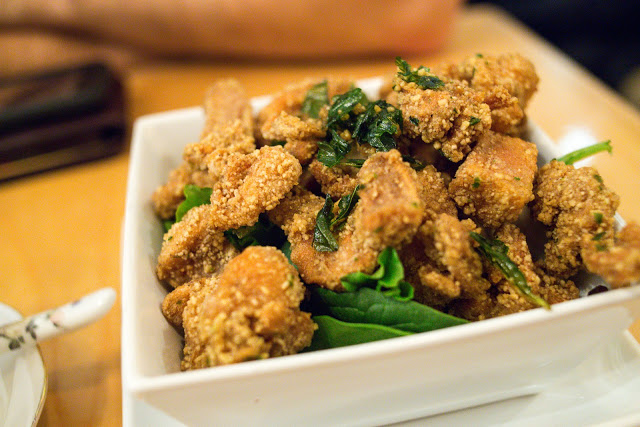 Salted Crispy Chicken
The obvious star of that meal was their fruit toast.  It comes with a variety of very fresh-tasting (and gorgeous-looking) fruit, topped with ice cream, and drizzled with what seems to be condensed milk. The toast is already cut up in little squares in the middle, which makes it easier to devour. Omnomnom.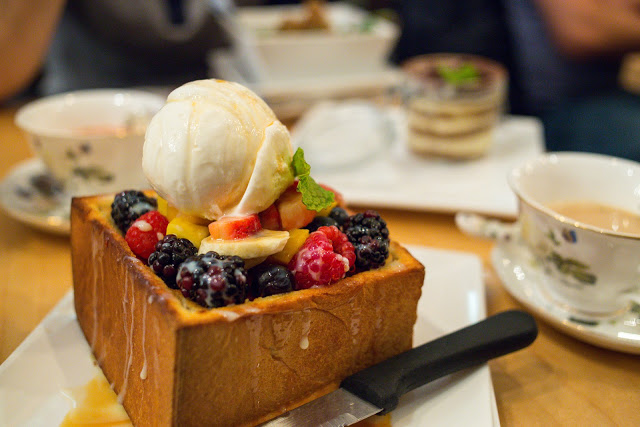 Fruit Toast
We also ordered their adorable tiramisu, which we ended up taking home and eating two days later. It was perfectly respectable, but nothing special.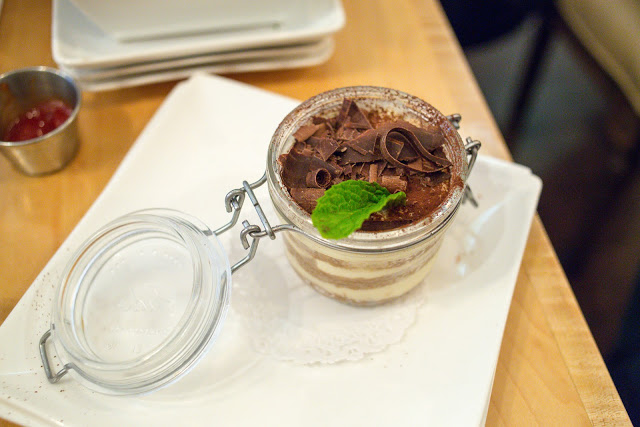 Tiramisu
Michael ordered their caramel crepe cake and was completely disappointed. I tasted it, and I thought it was great. I think the problem was that they added some nuts, and the caramel flavor was almost a burnt caramel, with a slightly bitter taste. He's a huge fan of the plain whipped cream filled crepe cakes, so this one was a little too interesting for him. I would recommend it if you're into nuts and burnt caramel.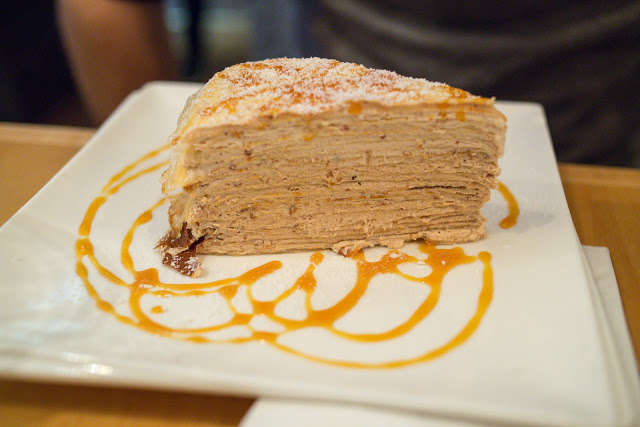 Caramel Crepe Cake
All of that ended up costing about $45 for the two of us, which was surprisingly cheap considering the cost of having tea in some of Manhattan's famous tea salons (Lady Mendl's – 59 pp, Palm Court at the Plaza – 95 pp, Alice's Tea Cup – 60 for two). The place is also adorable and cozy, if a little small, and has a slightly more modern look than most tea salons. I would definitely recommend coming here if you're willing to haul yourself to Flushing, even just for the delicious (and pretty) tea, and that lovely fruit toast.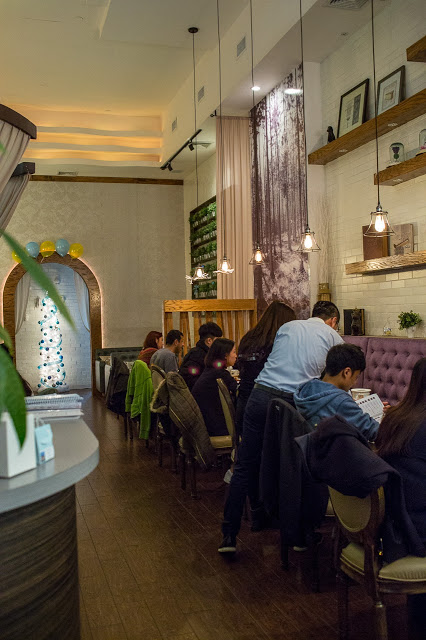 36-39 Prince St
Flushing, NY 11354