Just a few Korean spots we visited in Flushing this year. In my opinion, there are much better things to be found (both food and shopping-wise) in Flushing than in Koreatown in Manhattan. Part of my end-of-year photo dump series.
3912 Union St
Flushing, NY 11354
Cheap and delicious food that comes out fast! They have a large menu with your usual Korean fast food and street food staples: kimchi fried rice, kimbap, dukbokki, and even omurice (originally Japanese I believe, but still pretty popular in Korea). They also have regular Korean restaurant staples like bulgogi, bibimbap, and spicy pork. The way we knew they had good Korean food was the place was packed and we seemed to be the only non-Koreans in the joint.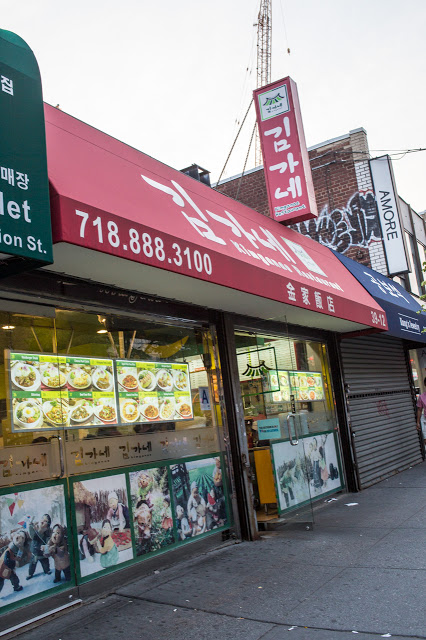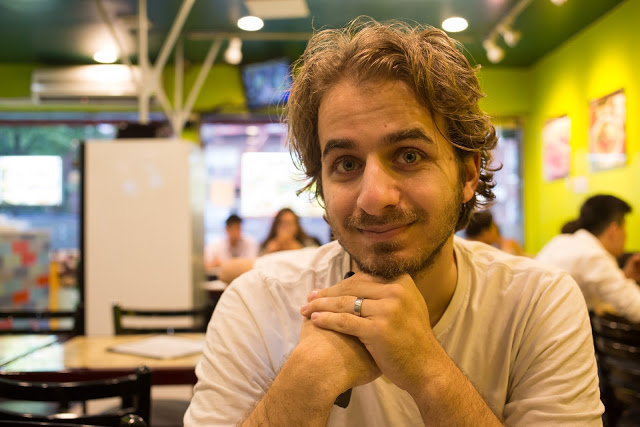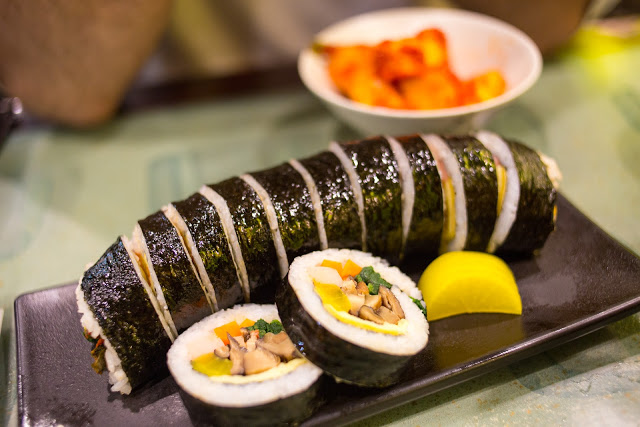 Kimbap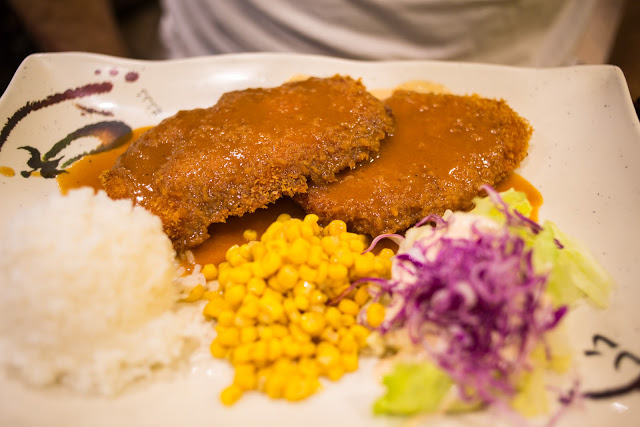 Pork cutlet with curry sauce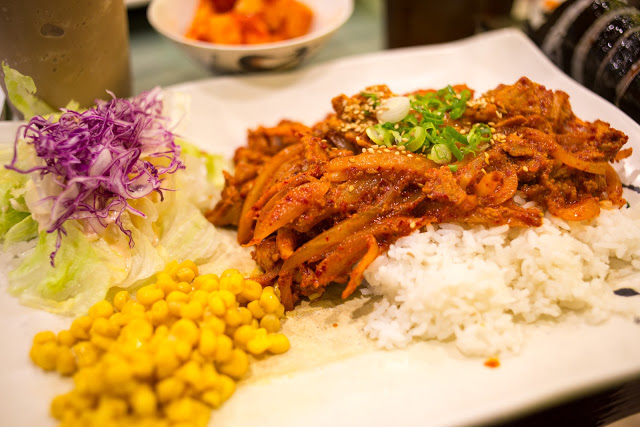 Spicy pork over rice
Tous Les Jours
42-35 Main St
Flushing, NY 11355
Amazing selection of breads, and some pretty cute cakes.
41-06 149th Pl
Flushing, NY 11355
It's not easy to find a good, mid-priced Korean BBQ place in the city. Most places will have you spending $80 on two people, though for most of these places the price is made up for with a ton of "banchan" or side dishes and of course the servers who come by to cut, grill, flip, and serve your meats for you.  This place had some fairly priced combinations. Their Mo Deum Sam Gyup Sal/Combination of pork belly (green tea, fresh, bean paste, garlic, thin-sliced), already good for two people was $42.95. That, as per usual, included the side dishes.  We also got a pair of probiotic drinks at the end :).