We blocked off an entire day for our visit to Pompeii, which is about a 45 minute drive from Sorrento. We knew we would spend most of the day walking around in the heat, so we made sure we fueled up with the amazing breakfast buffet at Hotel Excelsior. Their buffet is so well-known that apparently people come here to have it even if they're not staying at the hotel.
Breakfast at Hotel Excelsior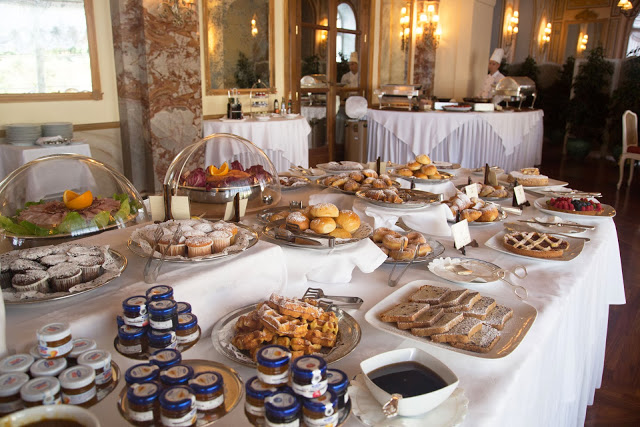 So many pastries!
My favorite breakfast pastry was probably the torta di cioccolato, which I thought tasted slightly like marzipan. I kept going for it at every breakfast buffet we tried. It turns out I was correct, because the recipes I've seen (like this one from Mario Batali), use ground almonds.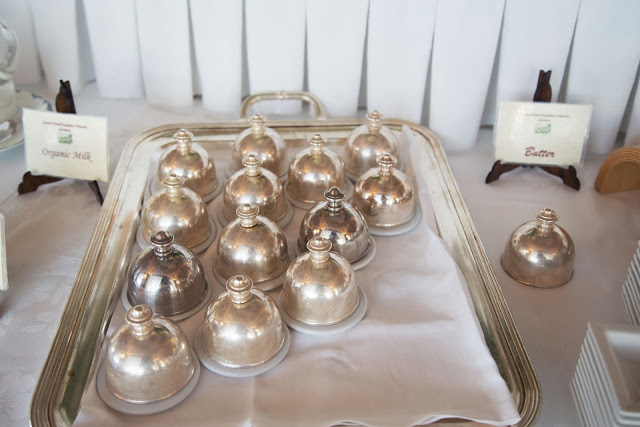 Their tiny individual-sized butter dishes were super adorable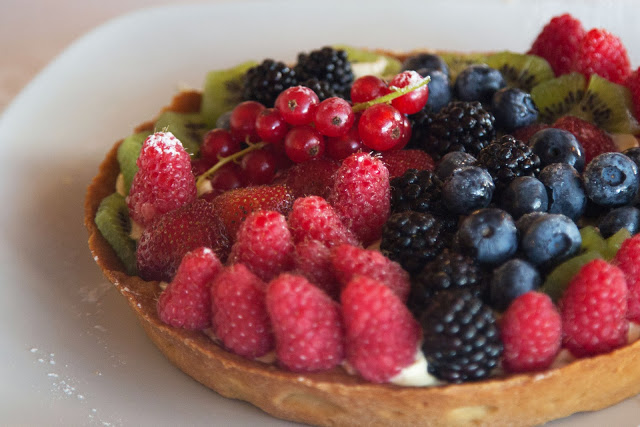 Their fruit tarts were overflowing with fresh looking produce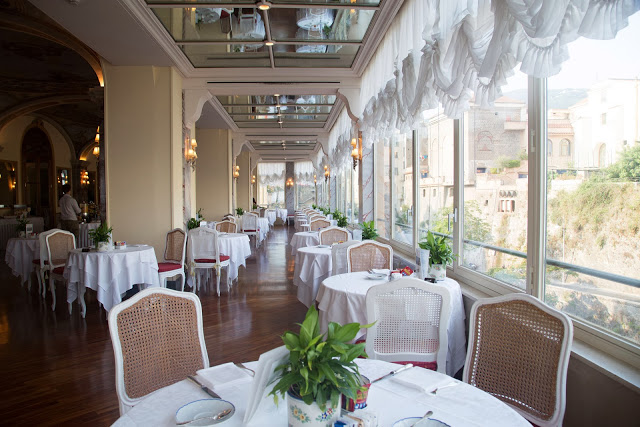 Breakfast room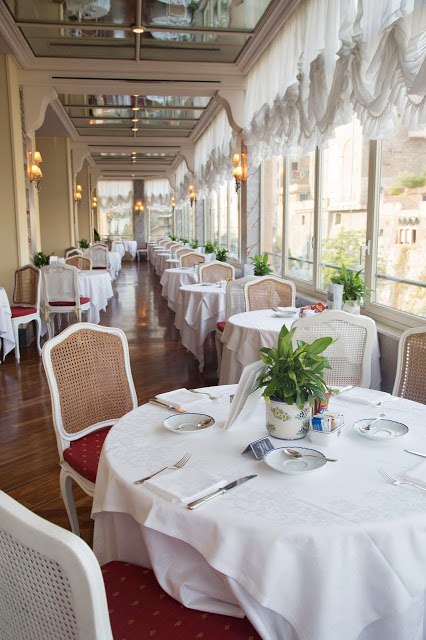 Breakfast room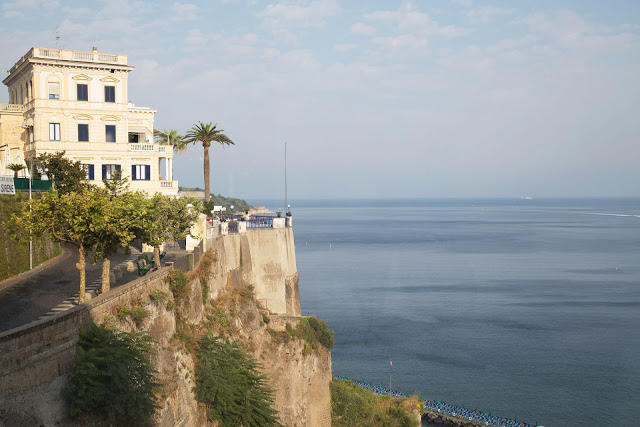 View from the breakfast room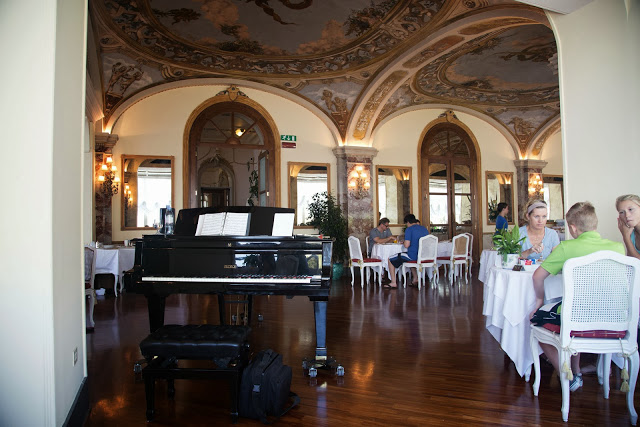 They had a pianist playing during breakfast
Pompeii


The drive to Pompeii was not bad at all. We got there around lunch time, but were still full from the buffet, so we bought our tickets and went in immediately. It was verrry hot and verrrry humid, but it was all worth it to see these structures that have been preserved for so long. In case you haven't heard or read about this at some point, Mt. Vesuvius erupted in 79 AD, killing everyone in the city but preserving everything. There's actually a small exhibition of artifacts from Pompeii at the Franklin Institute in Philly, in case you're interested, but not quite willing to spend the money to fly to Italy. If you're more into movies loosely based on actual events, you should watch out for the movie Pompeii in 2014, starring Kit Harington (aka Jon Snow in Game of Thrones).
Our day was spent sweating profusely and staring in awe at the ruins. Most of the artifacts from Pompeii were moved to a museum in Naples, but you can still see so much of the city.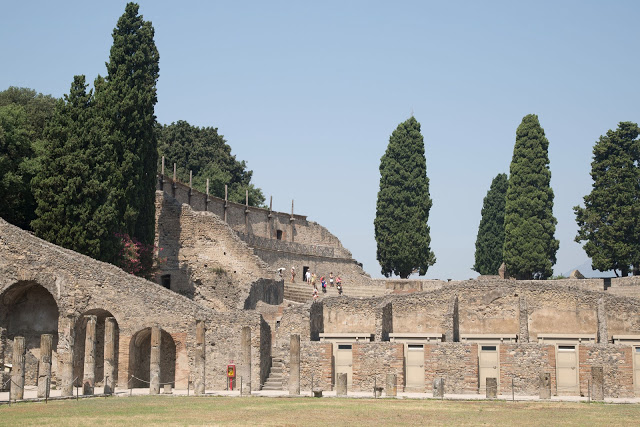 Gladiators' Barracks
I thought it was kind of funny that when we peeked into these little doors that looked like they were dressing rooms, they were actually housing what looked like servers (as in computers).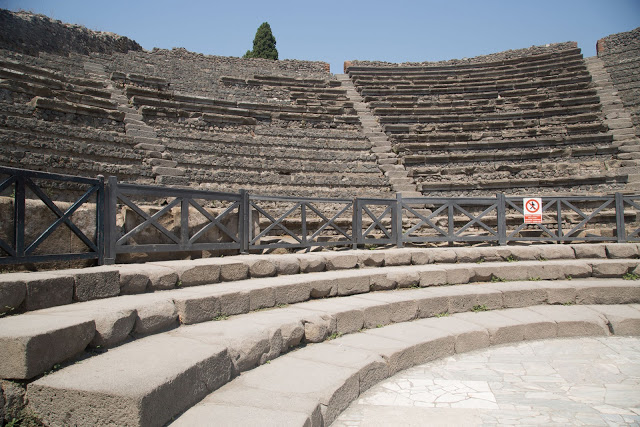 Theatre
We subtly hung around a tour group and listened to a guide talk about how this entire row of structures was used for bars and restaurants. You could still see the holes used for stoves in some of them.
A tour guide for a Korean group started singing something in an operatic voice at the amphitheatre, and his voice made it all the way to where I was taking this photo.
This bit of art was inside a small house.
This small cement bed was also inside the house.
There were remnants of what used to be wells and fountains everywhere.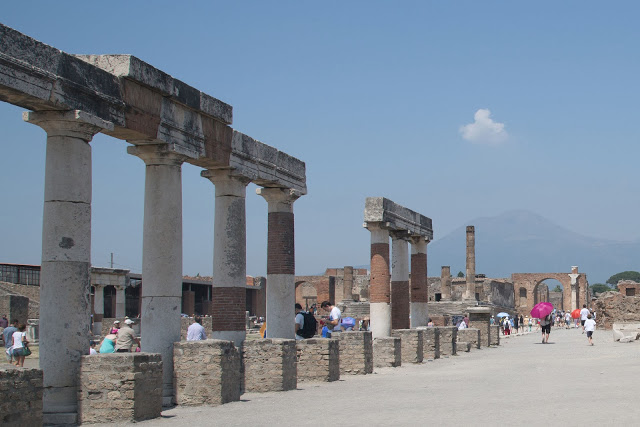 Temple of Apollo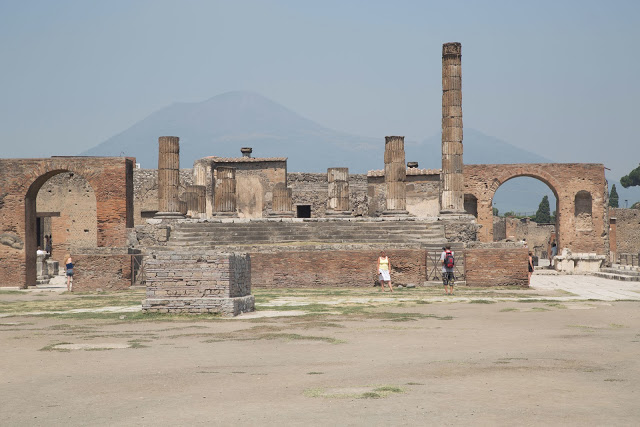 Temple of Jupiter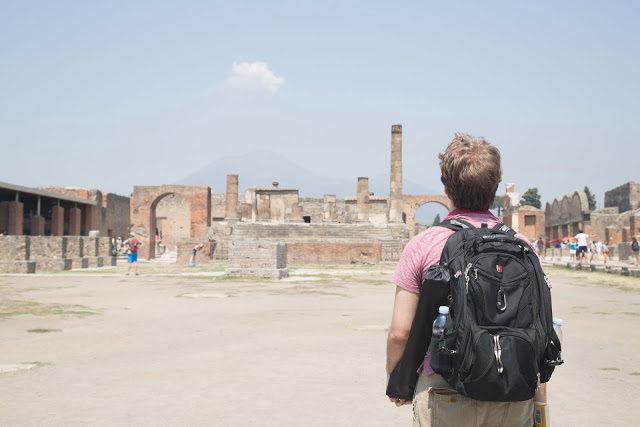 Mike and the Temple of Jupiter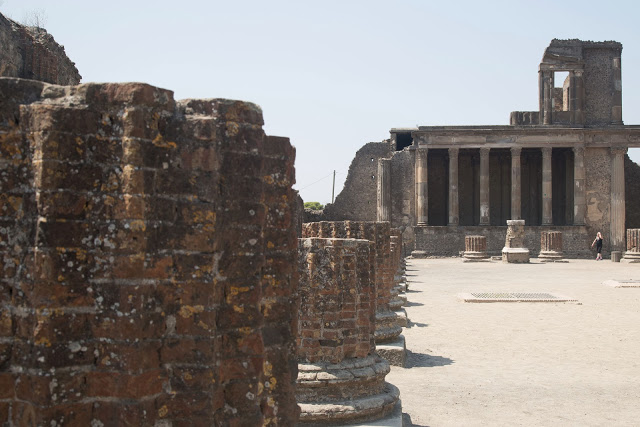 Basilica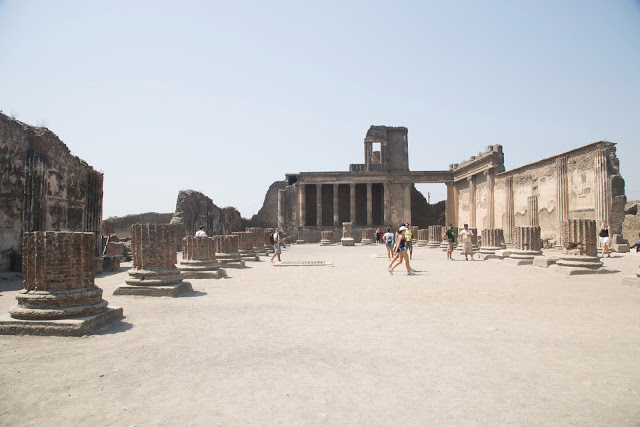 Basilica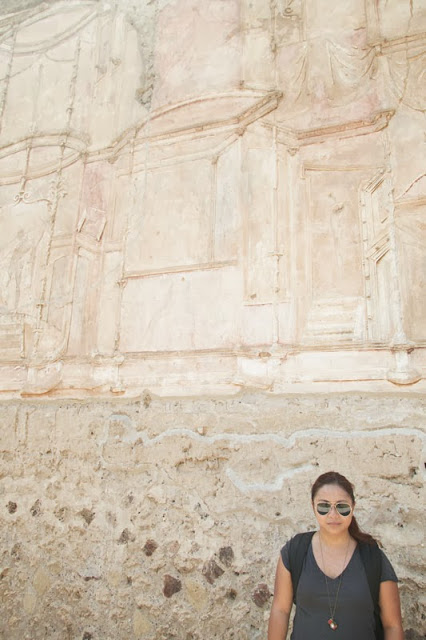 Me sweating it out in Pompeii
Some areas were blocked off for preservation, but we could take a peep at them through bars.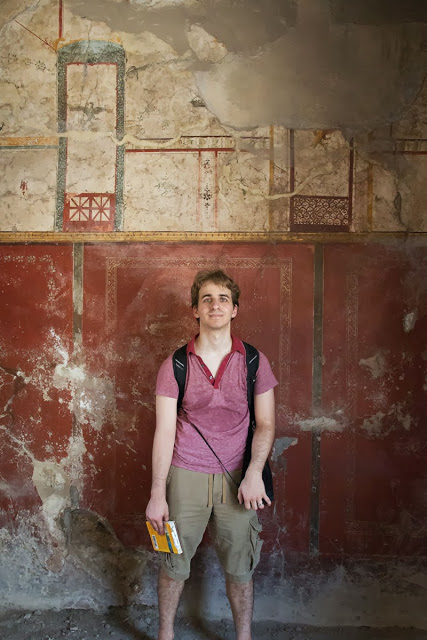 Mike in one of the houses
The way out was very green, and very beautiful. We hung around for a bit and chugged our bottles of water before finally heading back to Sorrento.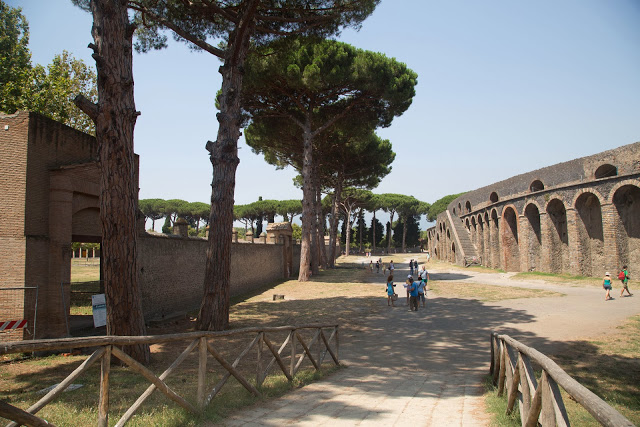 Outside the amphitheatre
Hotel Excelsior
Back at the hotel in Sorrento, we cooled off in our room to recover from all the walking at Pompeii
We went for a short swim as well.
Then I ordered some coffee and we enjoyed the view from the main balcony of the hotel. You can see the hazy outline of Mt. Vesuvius from there.
There are actually some luxury apartments that people own inside the hotel grounds. We discussed how amazing it would be to own one of these apartments for a summer home, and be able to stay in Sorrento and ferry out to Positano, Capri, and the other gorgeous towns of the Amalfi Coast anytime you want.
Ristorante Parucchiano La Favorita
Corso Italia, 71
80067 Sorrento – Napoli Italia