Over the years that I've lived in New York City, I've noticed from articles and listicles that there is a very obvious, usually friendly competition between my city (yes, I call it mine now, I've lived here for almost 12 years) and the cities of sunny California. It makes sense. Both states have an abundance of culture and a concentration of different ethnicities that you can't find in other states in the US.  Both LA and NYC seem to be obsessed with food. New York City, LA, and San Francisco all are notorious for chewing people up and spitting them back out, so you feel a sense of accomplishment if you've "made it" in any of these cities (whatever that means), and you tend to feel fiercely protective about whichever one is your home. But honestly, I think if you live in any of these cities (or near them), you're all set. There's really no need to be competitive about it. You can love 'em all! After my recent trip to Southern California, I certainly do. And when I say recent, I mean last summer, because I am very bad at scheduling time to process my photos. I like books and video games you guys, in case you didn't know that about me…
Before I fell in love with NYC (back when I was a consultant and spending more time elsewhere than in the city), I used to dream of moving to San Francisco and visiting Sausalito every weekend. Now that I've visited Santa Monica, I can imagine giving up my semi-chubby, brunch-fueled New York existence and moving there to go be one of those golden goddesses in their perfect sportswear who run every morning at Palisades Park and eat acai bowls afterwards. (Instead I huff my way around Central Park or Flushing Meadow Park in my mismatched sweats while thinking about which brunch place to hit next. In some ways, I prefer this. 😜) Within a few hours of NYC, LA, or San Francisco, you can hit several beaches, plenty of hiking trails with gorgeous views, and even go skiing or snowboarding in the winter. You can watch musicals, see outdoor concerts, listen to classical music, watch movies under the stars, and overdose on museum visits. You can eat all the crappy, delicious food you want, OR you can have all the health food you want. The point is you guys, these cities are ALL AWESOME, I just happen to live in NYC.
Ok, so, having established that I can love California and New York at the same time, I'm ready to write about cheery Santa Monica.
We drove straight from the airport to the Third Street Promenade on our first day there. The sun was out, there was a wonderful breeze that ensured we weren't sweating too much, and the Third Street Promenade was quite lively. Imagine random jazz bands and steel drums, and people walking adorable dogs everywhere. I tried to take a photo of the street where we parked because it was beautifully lined with palm trees, and Mike had to jump in and save me from getting run over by cars for my "art"😱. You know, all sorts of fun.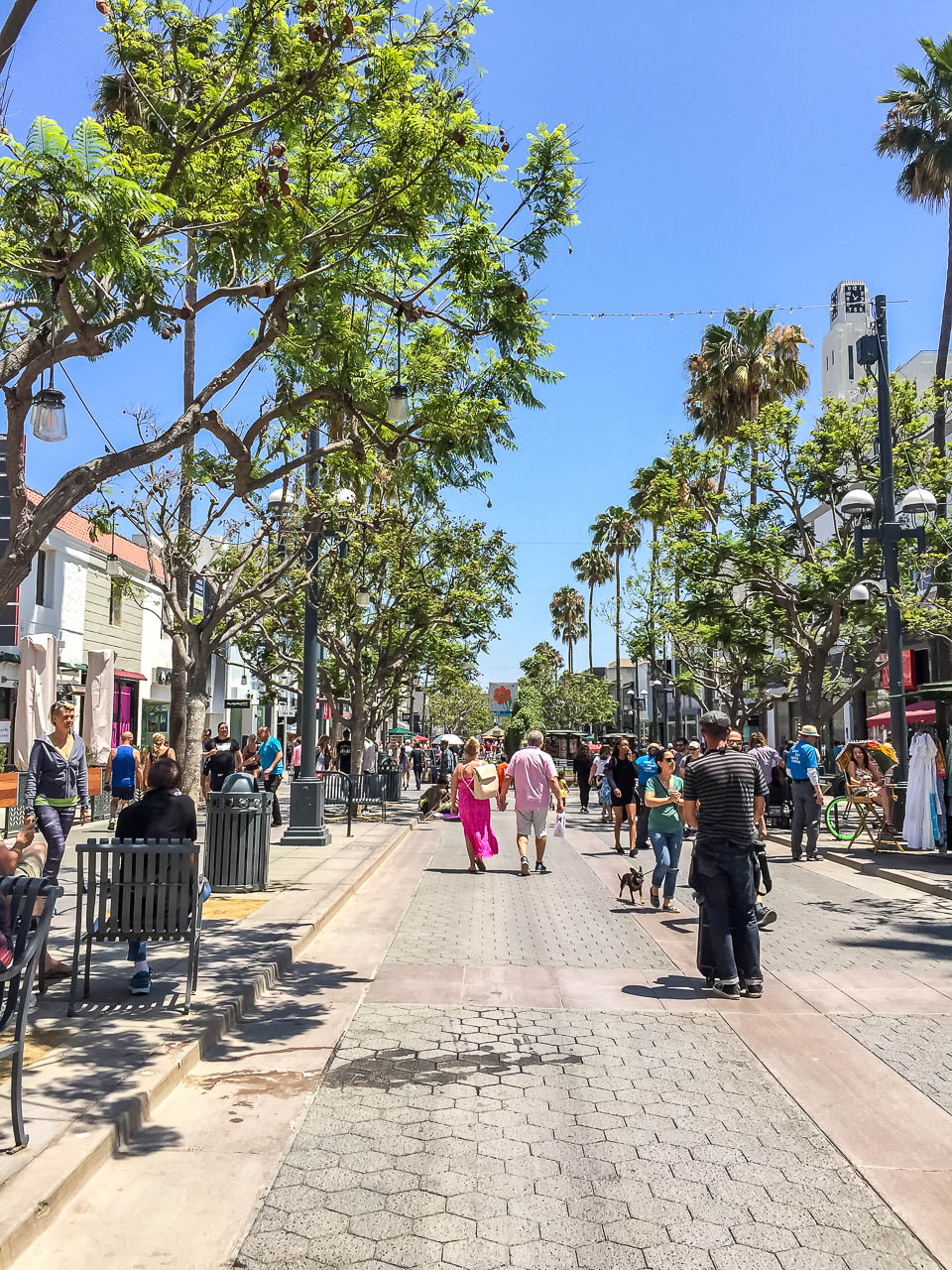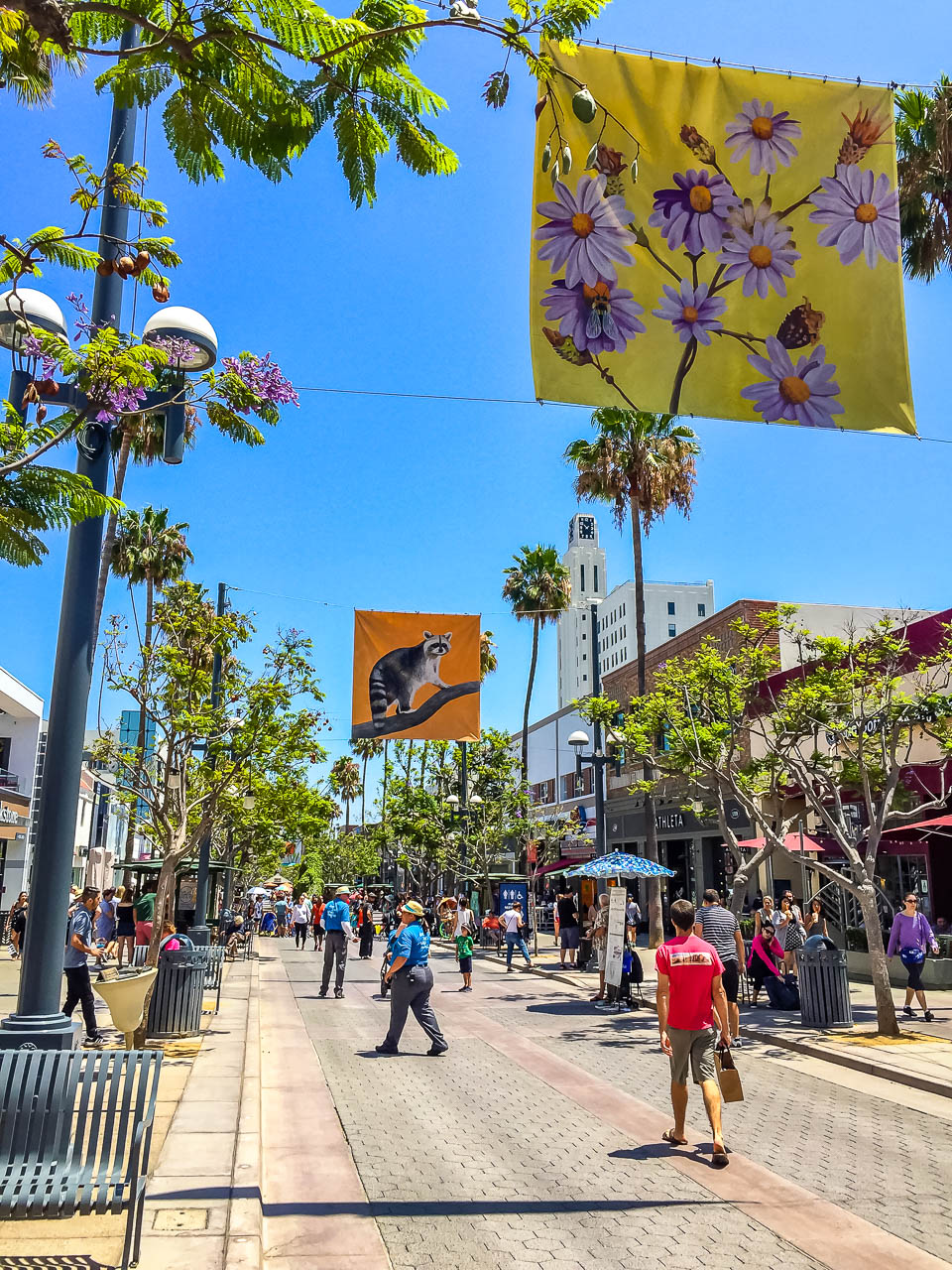 Misfit Restaurant ⭐⭐⭐⭐⭐
I'd made sooo many restaurant reservations prior to our trip, out of excitement that this was our first major vacation where I could actually use OpenTable without having to Google translate. However, I wasn't sure what time we'd get to Santa Monica after our flight, so I made a list of places we could go and decided to just wait for a table. Luckily, despite having 4 stars on Yelp and 2800! reviews (Californians really like to write Yelp reviews), we were ushered to a table at Misfit immediately after asking for one. AND IT WAS A SATURDAY. This is almost unheard of in NYC for any place that is this popular. I guess the restaurants there just have a lot more space/seating, because it was still pretty crowded.
The ambiance at Misfit reminded me of those gorgeous bars in midtown Manhattan that are wonderfully decorated with high ceilings and lush furnishings, which sell expensive cocktails and so-so food.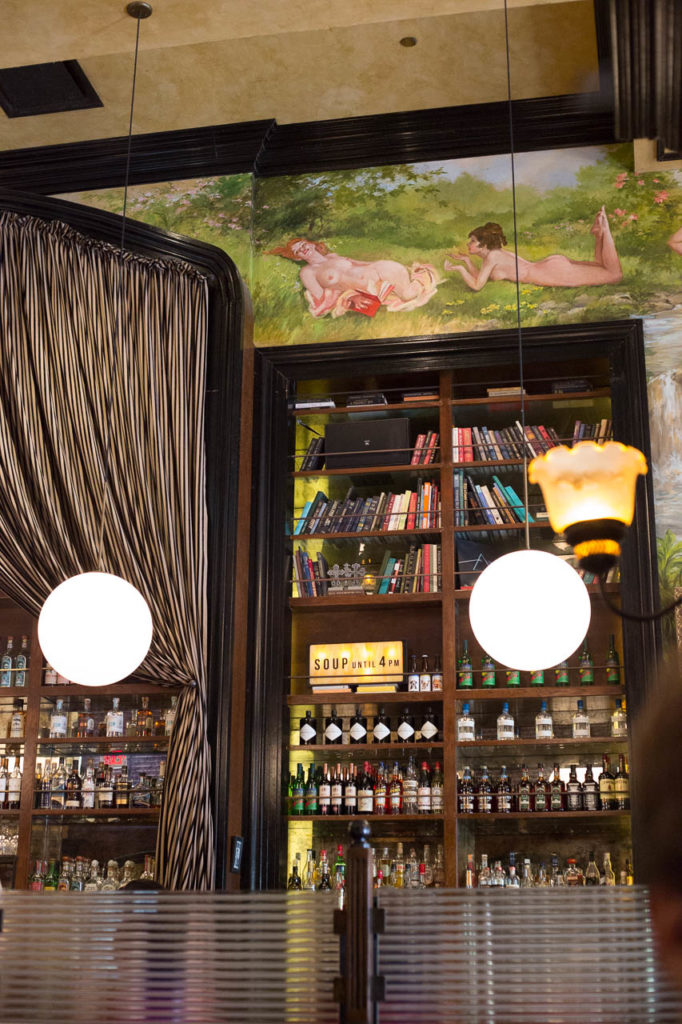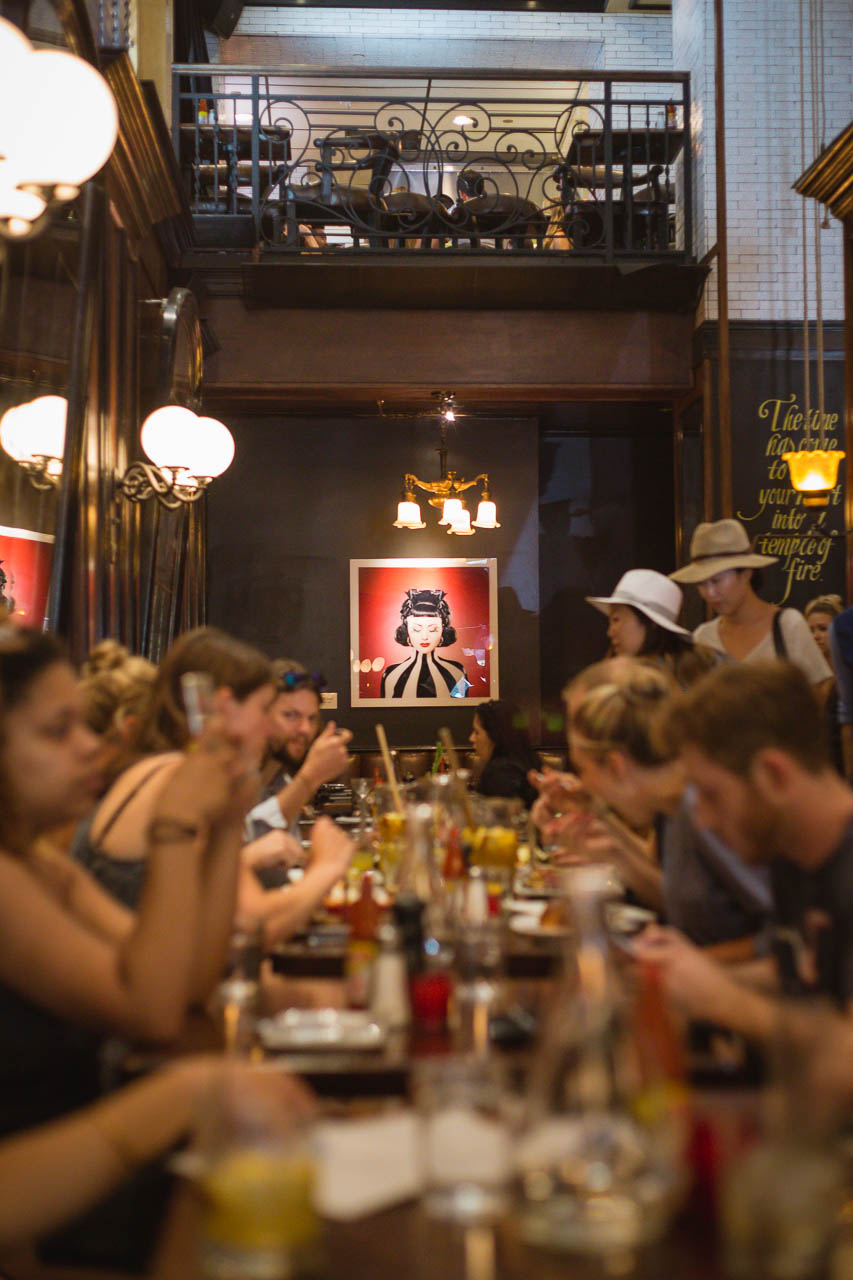 The cocktails WERE pretty expensive, but that's as far as the similarities go because oh-my-god the food was amazing. And most of what we ordered can be considered healthy (whuuut?).
I started with the cauliflower fried rice, mostly because I was curious as to how this is supposed to taste. I've tried making it several times and have never been entirely satisfied with it. I took a few bites of this and decided that THIS is what it was supposed to taste like and that I'd sadly never been able to pull it off properly. It was soft but not mushy, and super flavorful. The fried egg on top made it reminiscent of Japanese "omurice". If someone out there knows a place where they make cauliflower fried "rice" this well in NYC, please oh please tell me all about it.
Mike inexplicably ordered the avocado toast. This was very weird behavior for him (could be all that California sun), because the toast contains tomatoes and he generally will not voluntarily order vegetables unless it's creamed spinach. Maybe he wasn't paying attention to the ingredients on the menu, who knows. Regardless of whether it was a mistake or not, it ended up being a good choice. Before this, I had only once heard him proclaim something this healthy was delicious (a garlicky kale dish at Marietta in Brooklyn). Not sure if it was the burrata or the perfectly seasoned tomatoes, but this avocado toast is definitely a lot better than your regular avocado toast.
Honestly, I am not quite sure why we ordered the Dixie Fried Chicken.  It was delicious, and was obviously brined wonderfully, but it was probably the least impressive out of all three dishes. Probably because you would expect fried chicken to be delicious, while the rest of our meal was more of a revelation that healthy food can taste really good. My review would be that this is a solid fried chicken, and I would eat it again, but maybe not return to the restaurant for the sole purpose of having it.
We didn't order dessert, but it turns out we didn't need to, because they gave us complimentary salted chocolate chip cookies after the meal. They were delicious, like everything else.
Santa Monica
After lunch we sort of wandered around the streets of Santa Monica, headed in the general direction of the pier.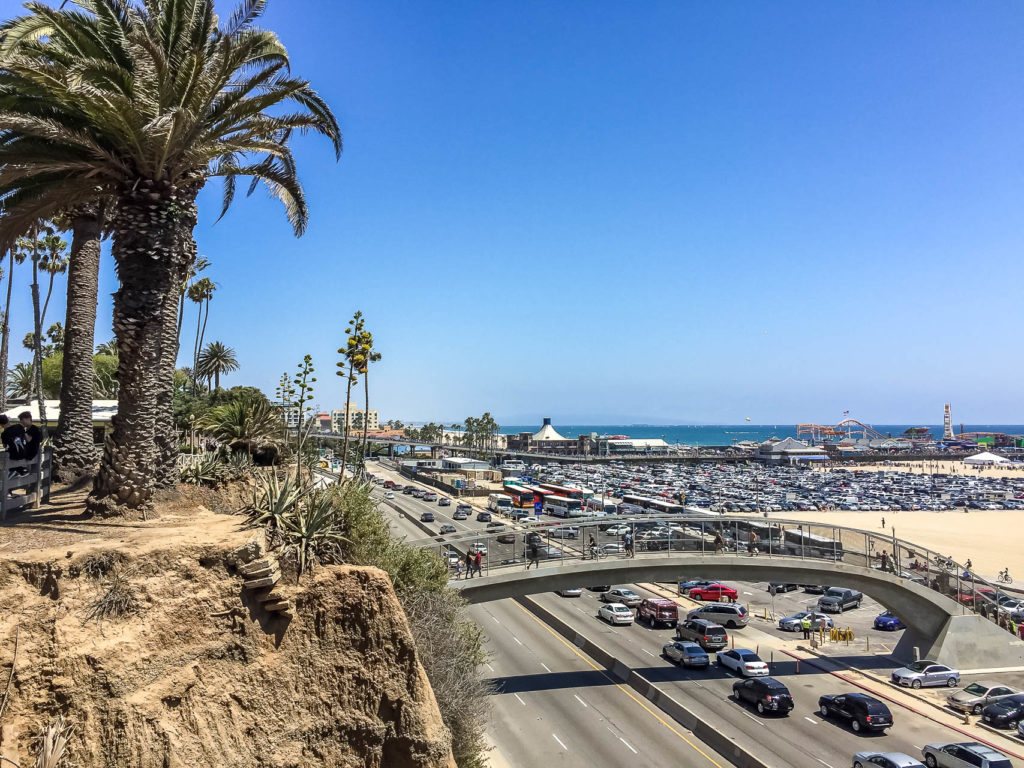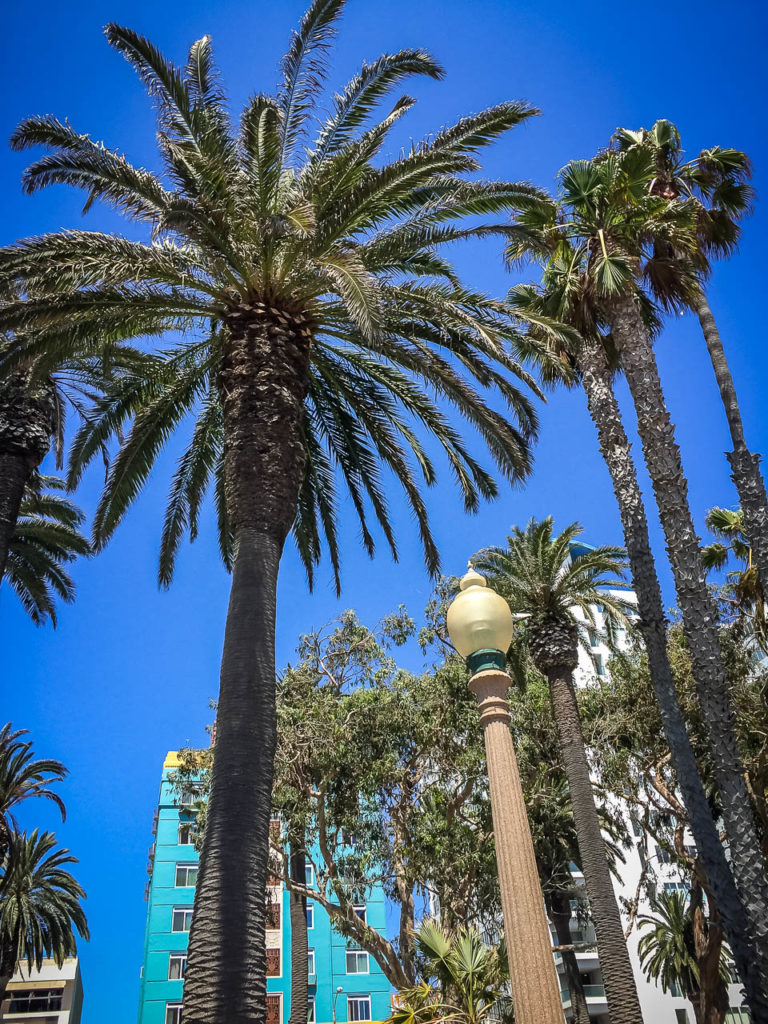 Here's what we noticed — ALL. THOSE. GORGEOUS. PEOPLE. My goodness. Yes, New York has an abundance of models running around, especially during fashion week. But if you want to be surrounded by normal but fit people you can aspire to,  Santa Monica is the place to go in my opinion. And it's not just the women. There are plenty of shirtless buff men to ogle. Mike and I spent quite a bit of time staring at glistening bodies and reassuring each other that we both get it (lol).
I was craving some coffee so I went and grabbed a frozen mocha from Coffee Bean & Tea Leaf (which seems to be more ubiquitous than Starbucks in Southern California). And then we went to look at the pier from the lawn of the park right above it. I'm not quite sure if it was an extension of Palisades Park, but regardless of what its name was, it was quite a pleasant place to hang.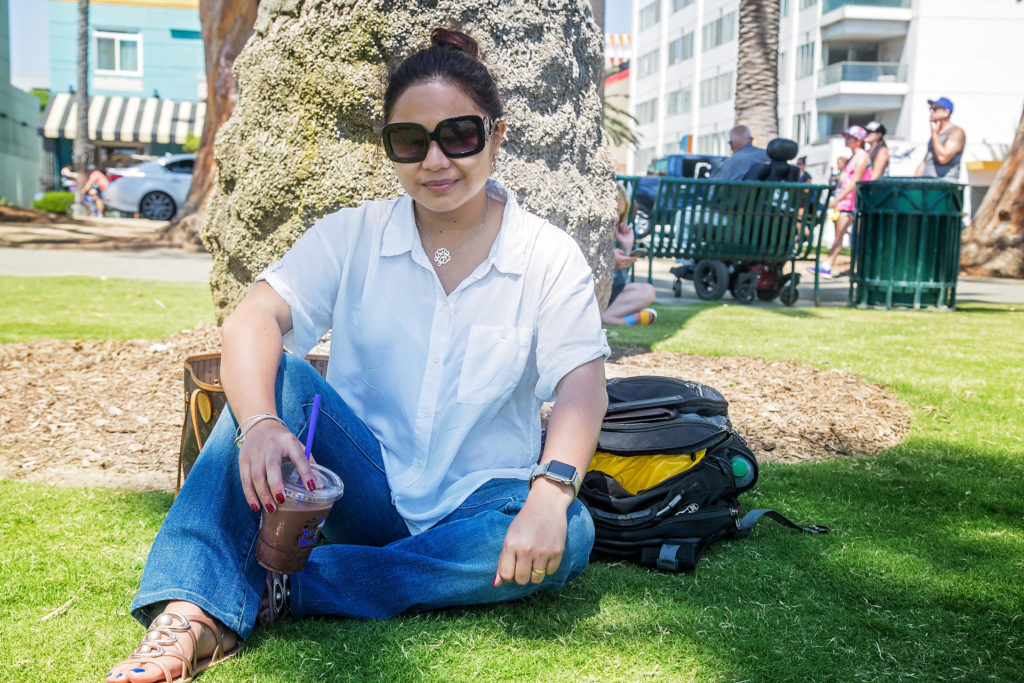 Cleary, other people thought so too.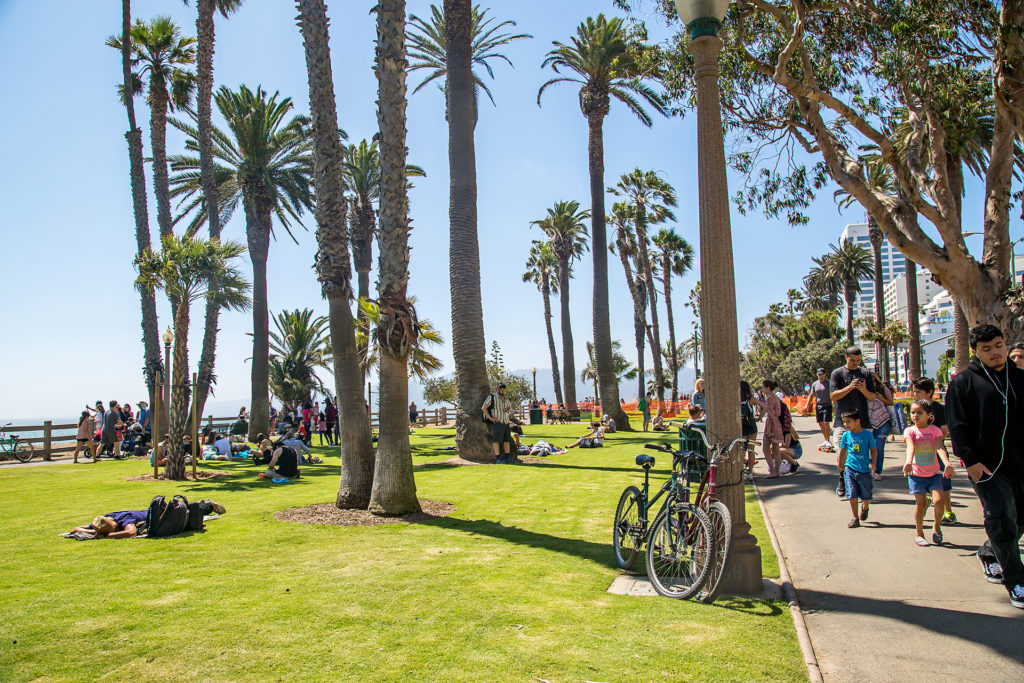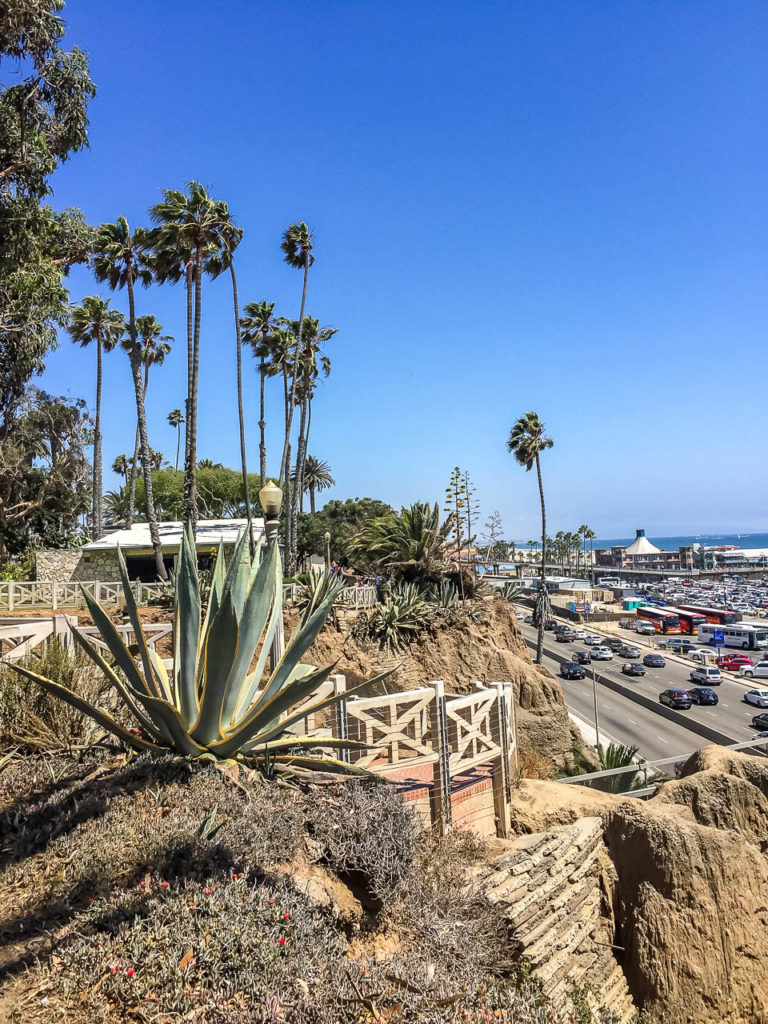 After our chill session at the park, we headed over to Venice to drop off our stuff and freshen up at our AirBNB rental place. It's a cute little spot with its own entrance. They even have a grill (which we unfortunately never had the time to use), and some lawn chairs you can chill in when you're not out and about.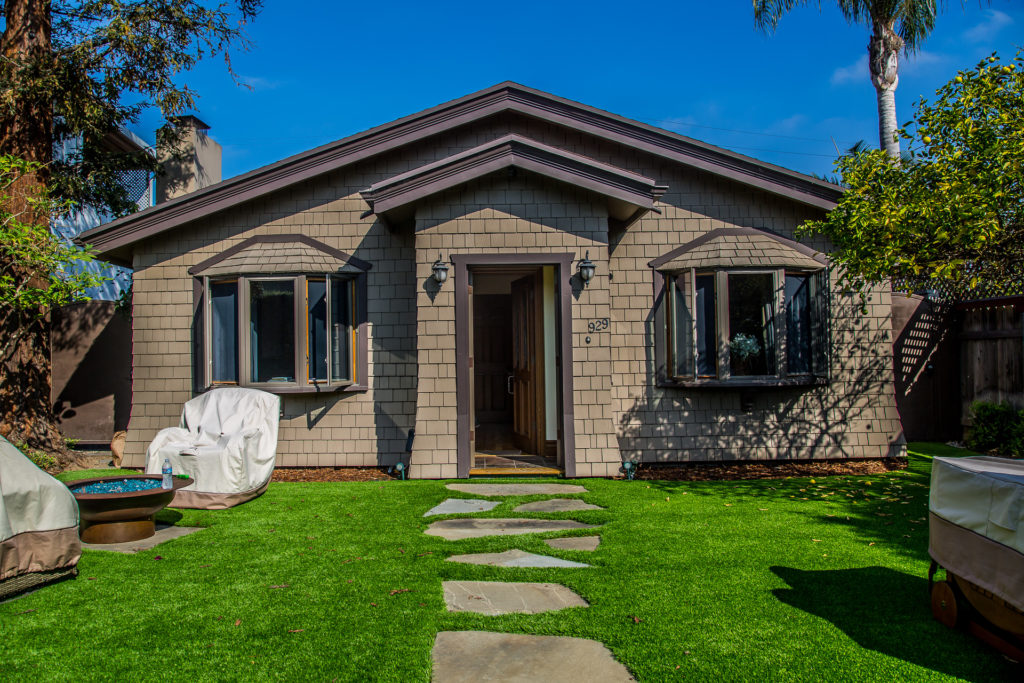 I think our host Yvonne and her family were from England, and maybe had some connection to the island of Alderney, judging from the art in the bathroom. Mike said he was greeted by someone with a British accent on our way out. I never met them, but their home was lovely.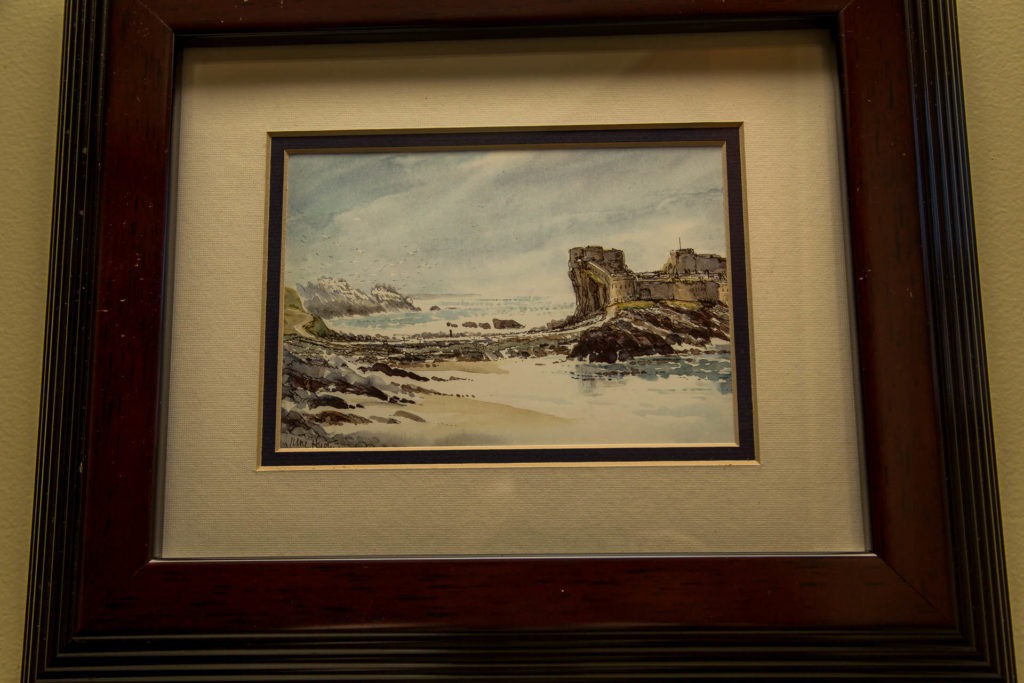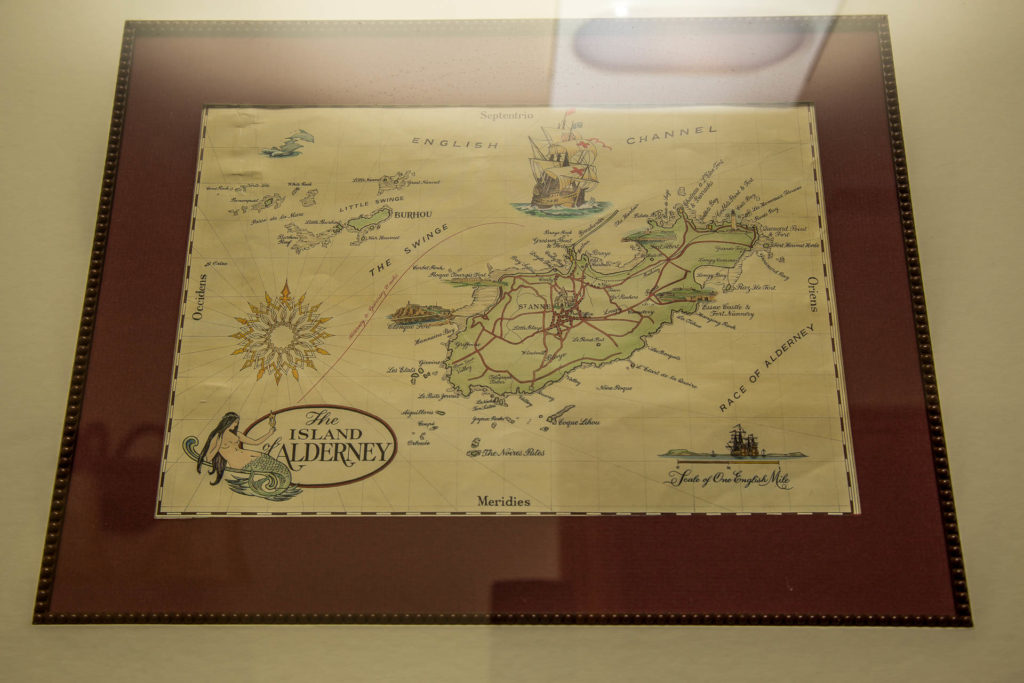 The place was incredibly charming. There were books everywhere, Seattle's best coffee, a fridge, microwave, and dishes for if you want to heat something up or have some of the fruit and frozen bagels they've left for you.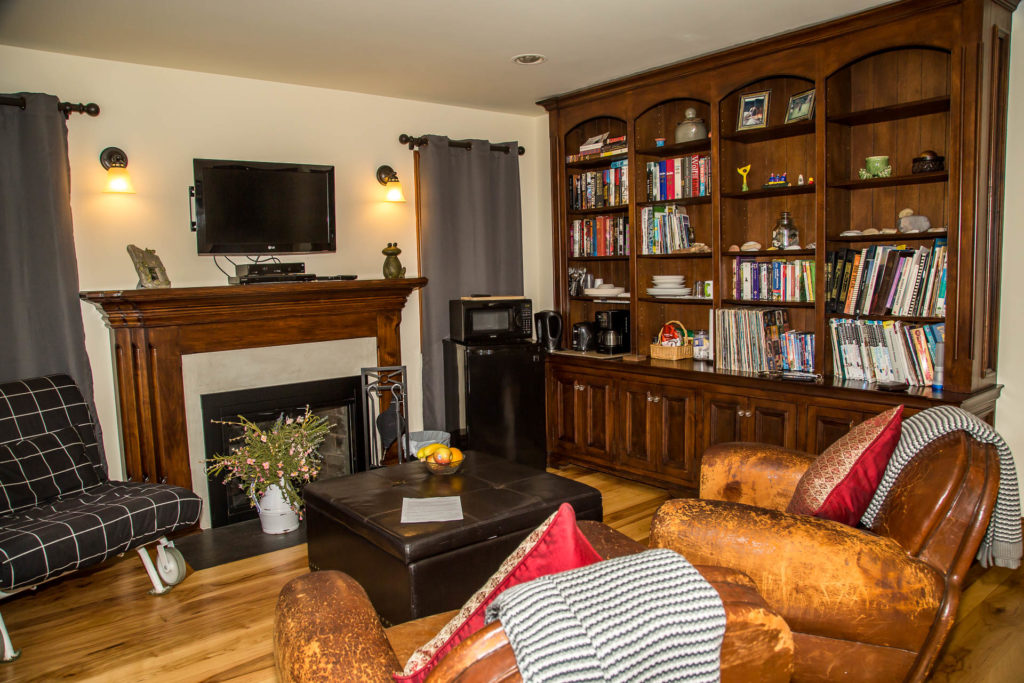 There was a view of the little lemon tree outside the bedroom window.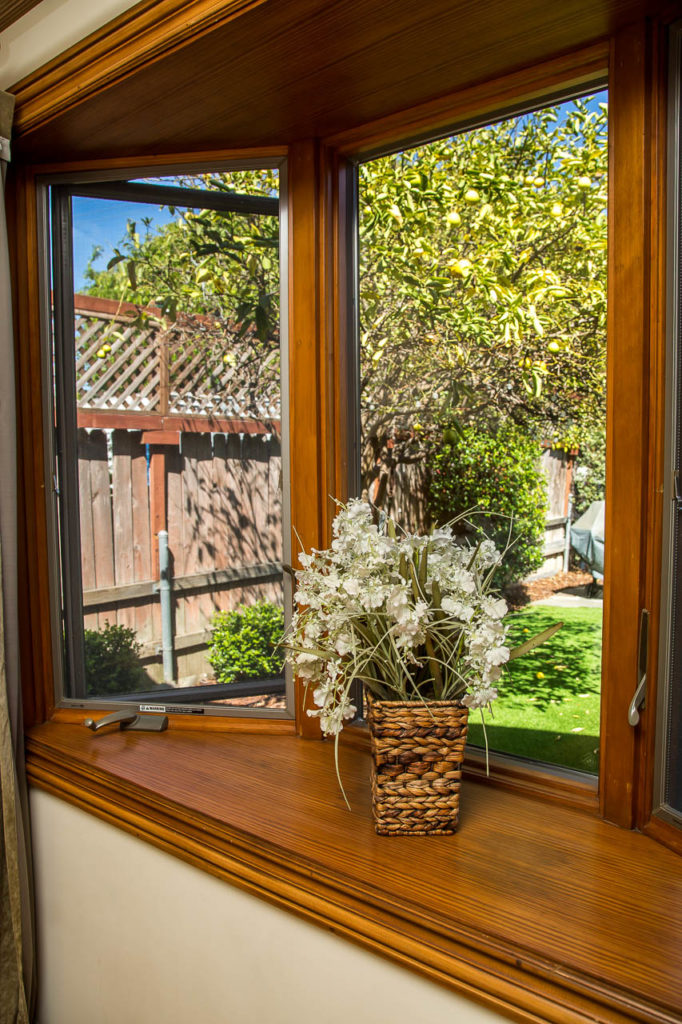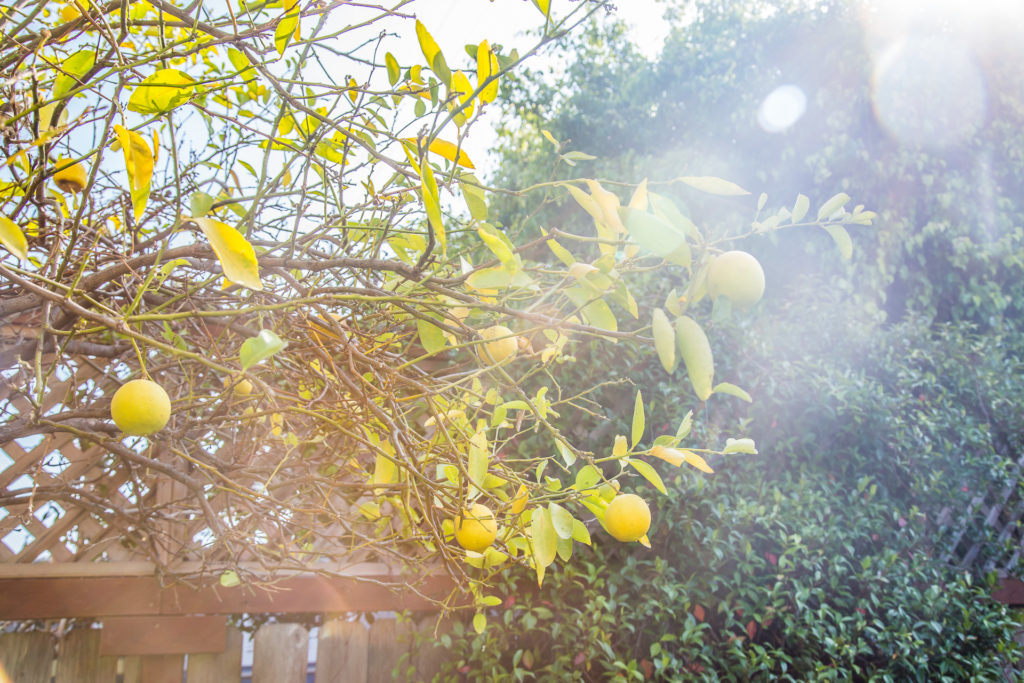 The place was generally comfortable and lovely.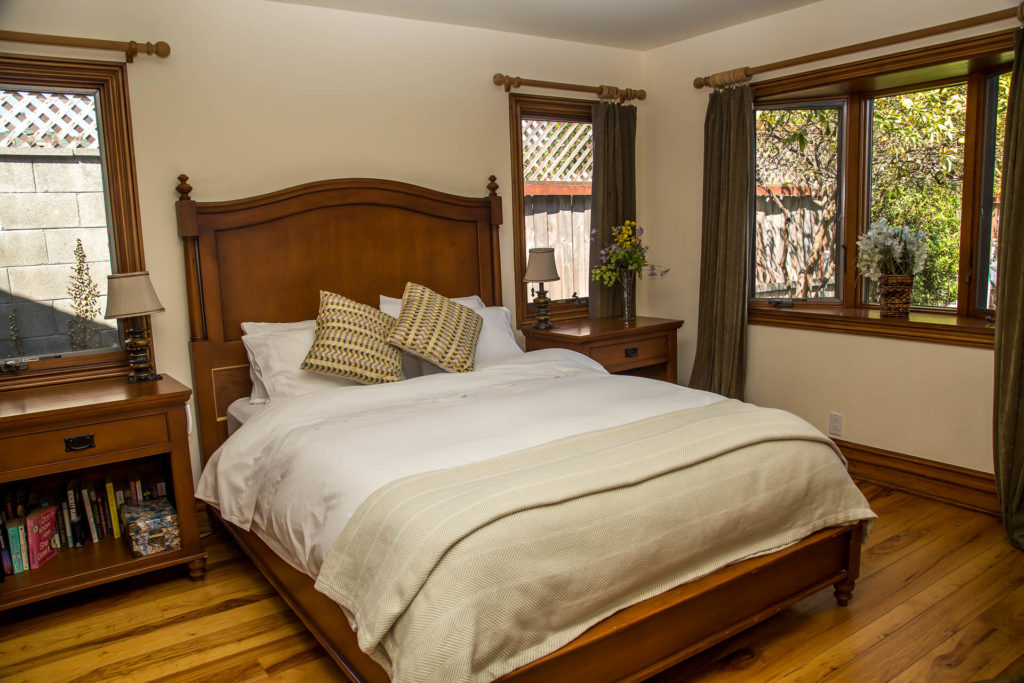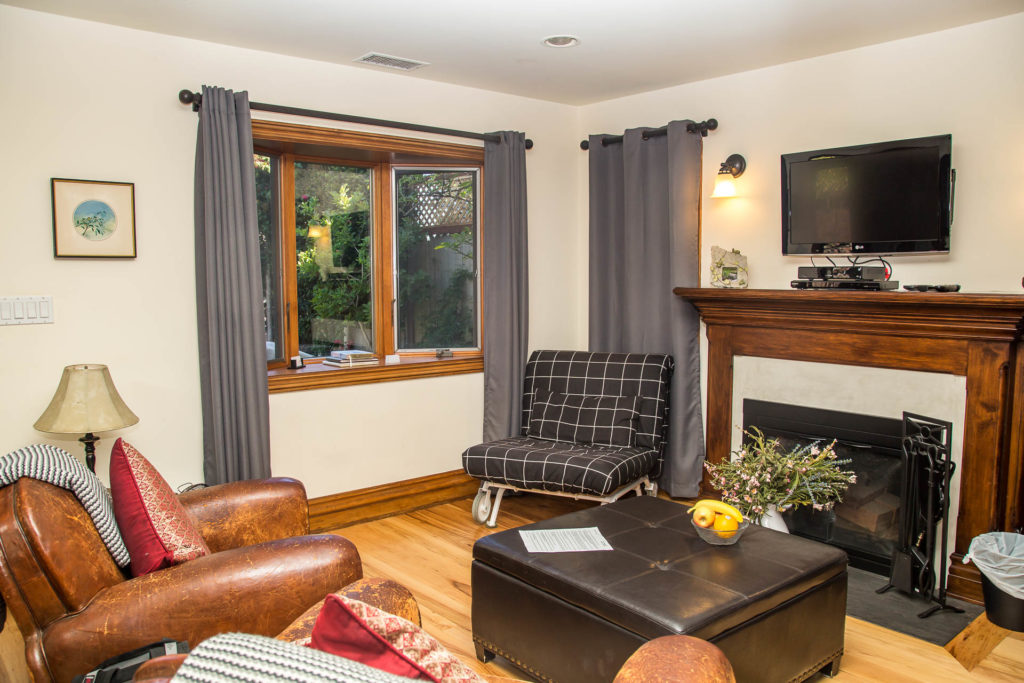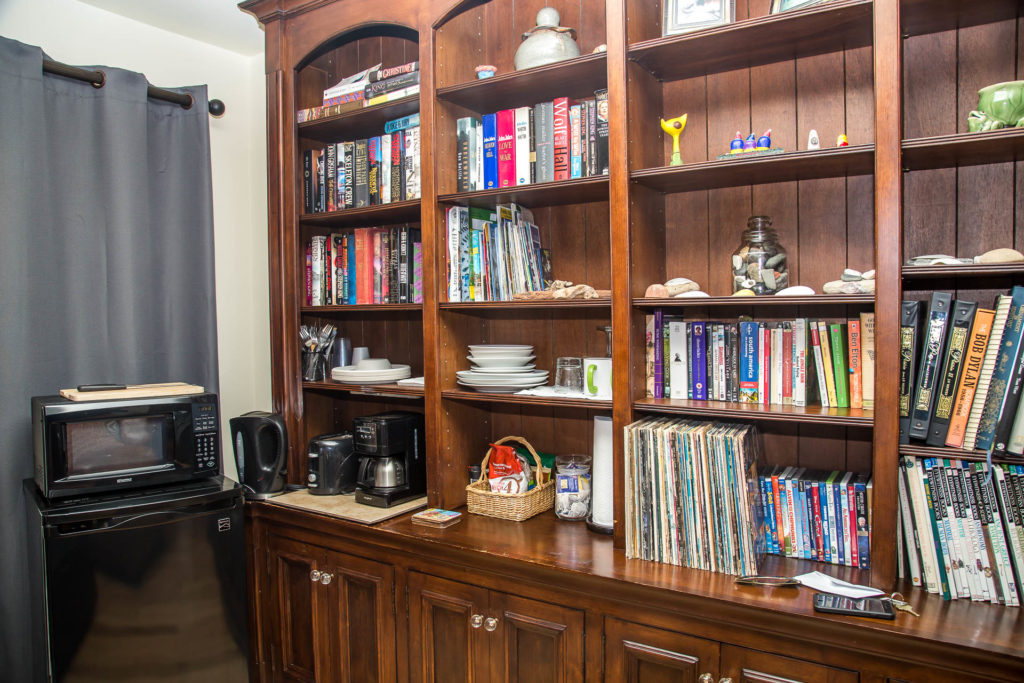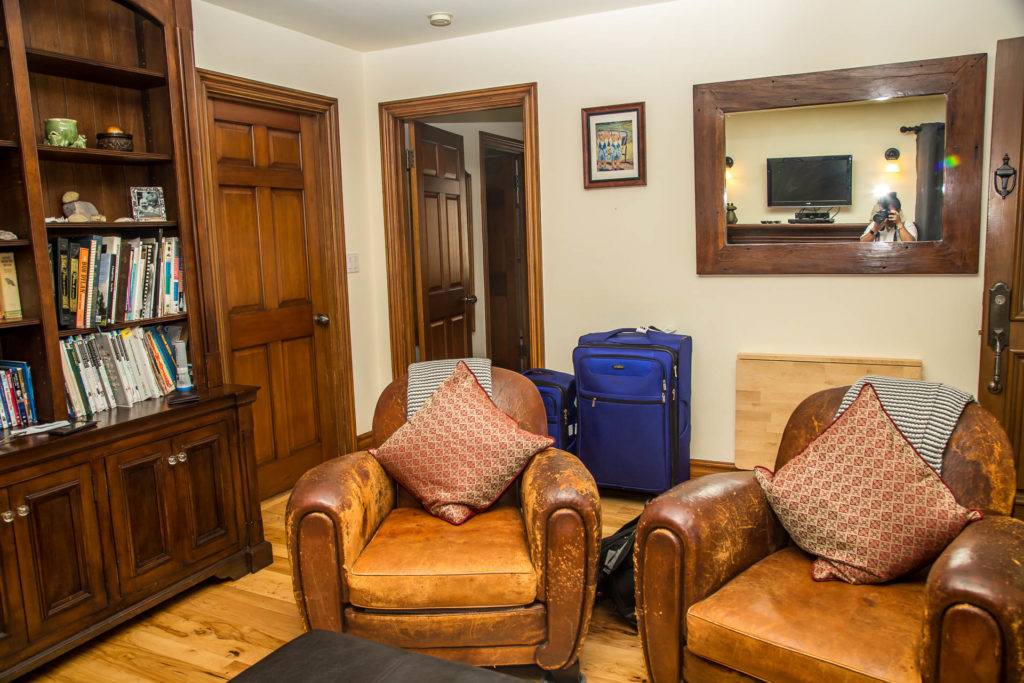 Tar & Roses ⭐⭐⭐⭐
After freshening up we had dinner at a restaurant on Santa Monica blvd called Tar & Roses. Let me preface this review by saying I barely remember the food we ate, and they seem to be a farm-to-table or seasonal type restaurant so they've changed their menu since last we were there.  But I'm going to go with my generic impressions anyway.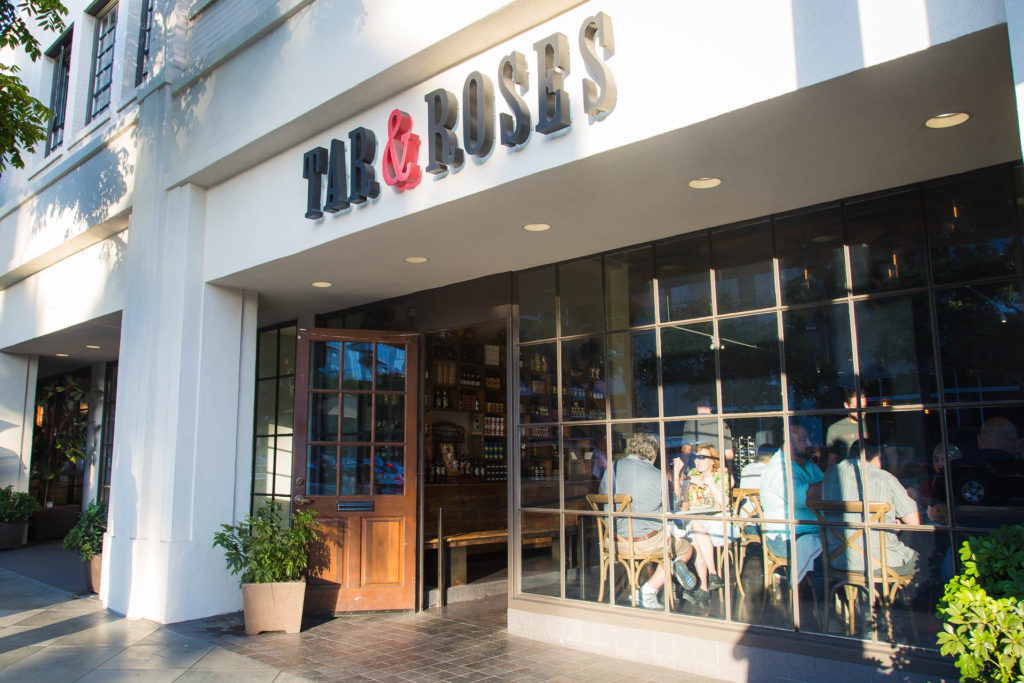 It took a bit for us to get our food so obviously Michael started to get silly with the centerpiece while I was trying to get photos of him.
For our appetizer we had little pieces of pork belly with tiny red onions and.. pickle?  I don't remember and they've taken it off their menu so I can't really describe it accurately. I do remember liking it, and thinking that it was one of those perfect appetizers that make your mouth water and crave more food, while Mike thought it was only ok.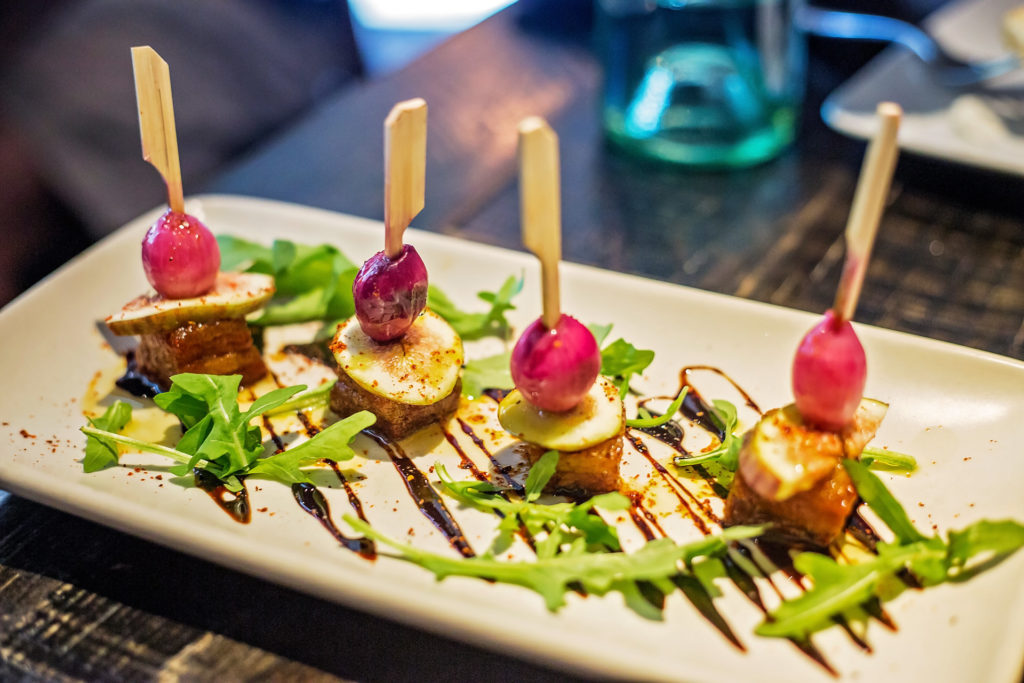 For my main course I ordered a rack of lamb. I'm gonna go ahead and say I ordered the wrong thing here. I have since then realized that I am never a fan of rack of lamb. I always feel they are under-seasoned. I prefer brined, braised, or marinated meats. I don't like things that taste like they were just hunted down and cooked with a dash of salt & pepper, as if I'm on an epic fantasy adventure and about to be attacked by orcs at any moment. So naturally, I wasn't a huge fan of this. If I had a chance to go back I would probably order their ox tail dumplings or  bone marrow.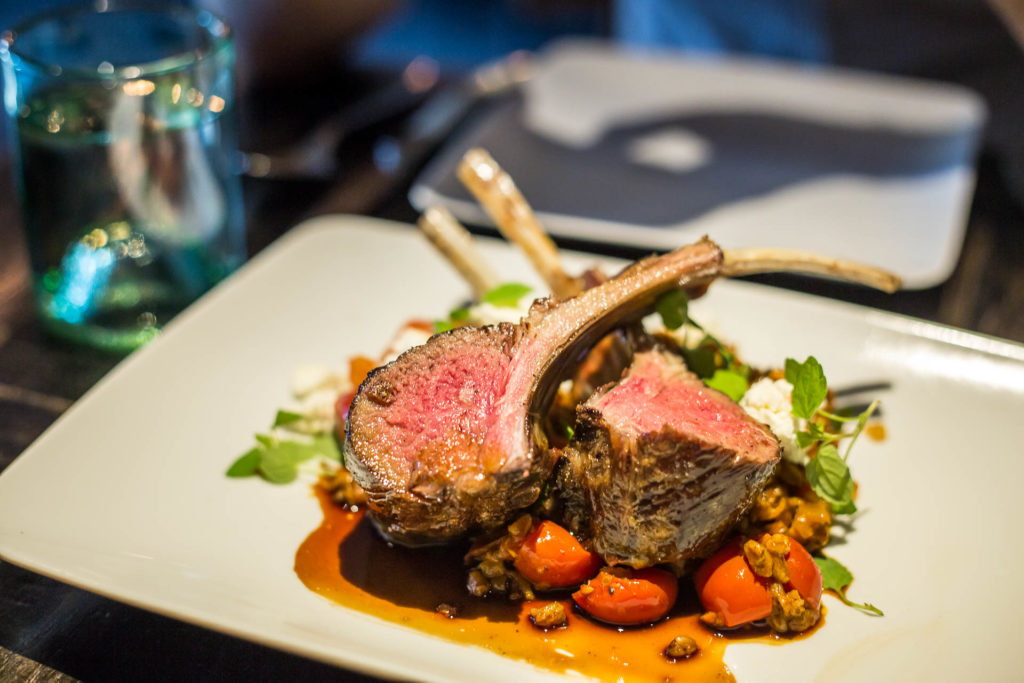 Mike ordered a side of candied sweet potato + ginger aioli, togarashi, and sesame seed… on the side of nothing. I guess maybe on the side of the table. HAH. I'm not gonna bash this decision too much though because it was probably my favorite thing about the savory part of this meal. It tasted exactly the way I would envision candied sweet potato with all those ingredients would taste like. YUM.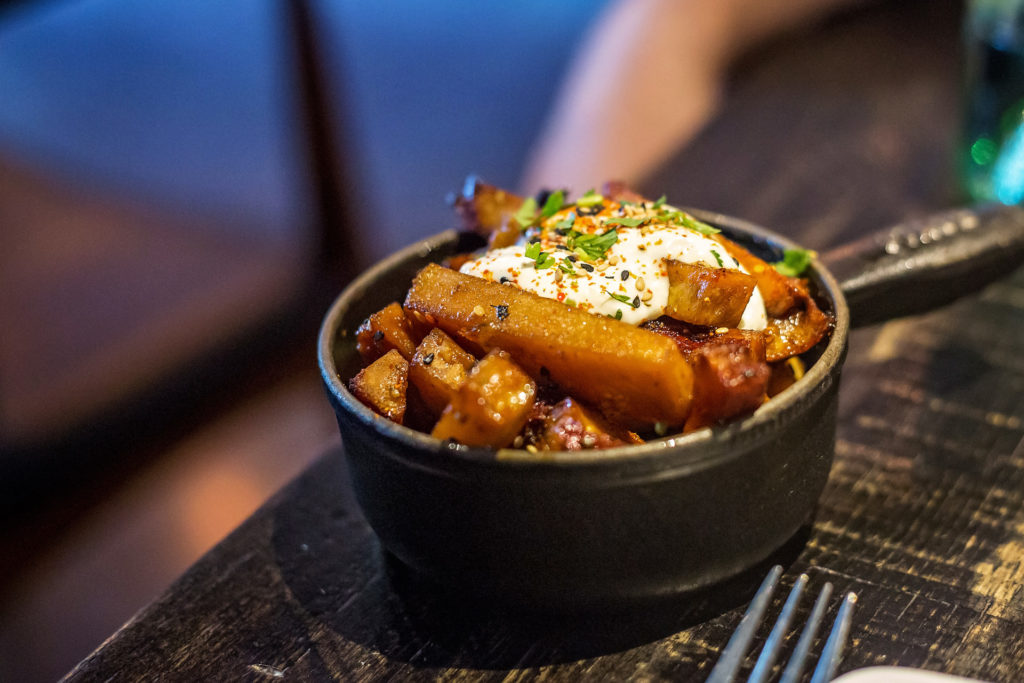 For Michael's main dish he had the lemon ricotta gnocchi. It had some asparagus and a few other vegetables in it. I believe it was "decent" without the large parmesan shavings and "amazing" with the parmesan shavings.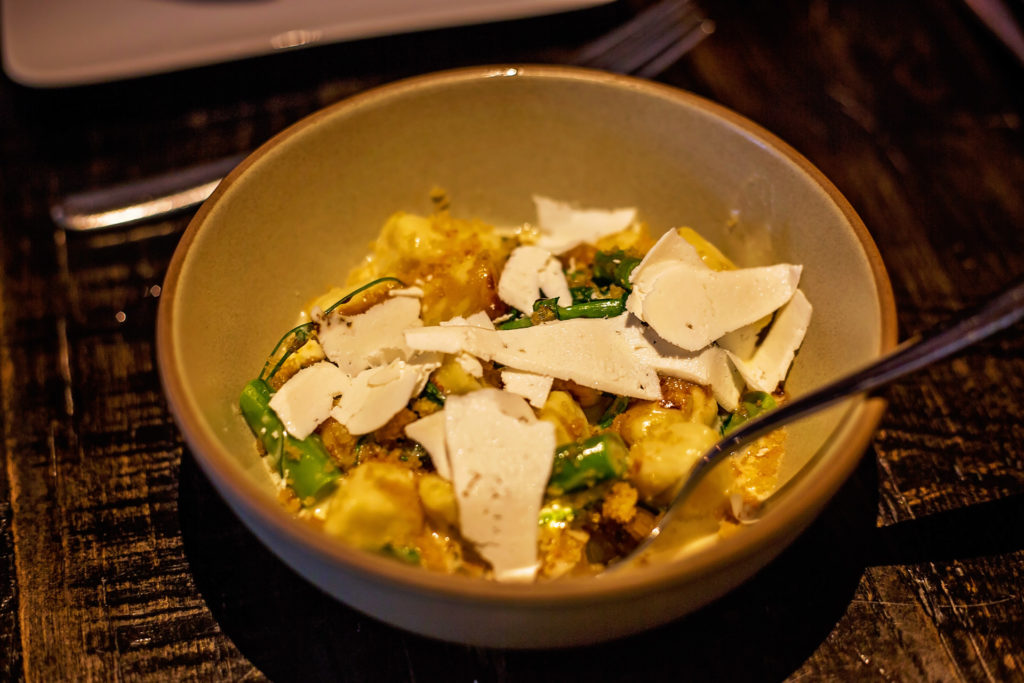 Dessert, dessert, DESSERT. Don't skip dessert if you're eating at Tar & Roses. I probably would have rated this restaurant 3 stars without this dessert. It was unbelievably good and we kind of ended up in a fork war over it. We ordered the strawberry ricotta crostata, with a side of honeycomb ice cream. I guess it's not surprising. My favorite pastry is cheese danish and this tasted like an over-the-top fruity one (in a good way). I would recommend going to Tar & Roses just to have this.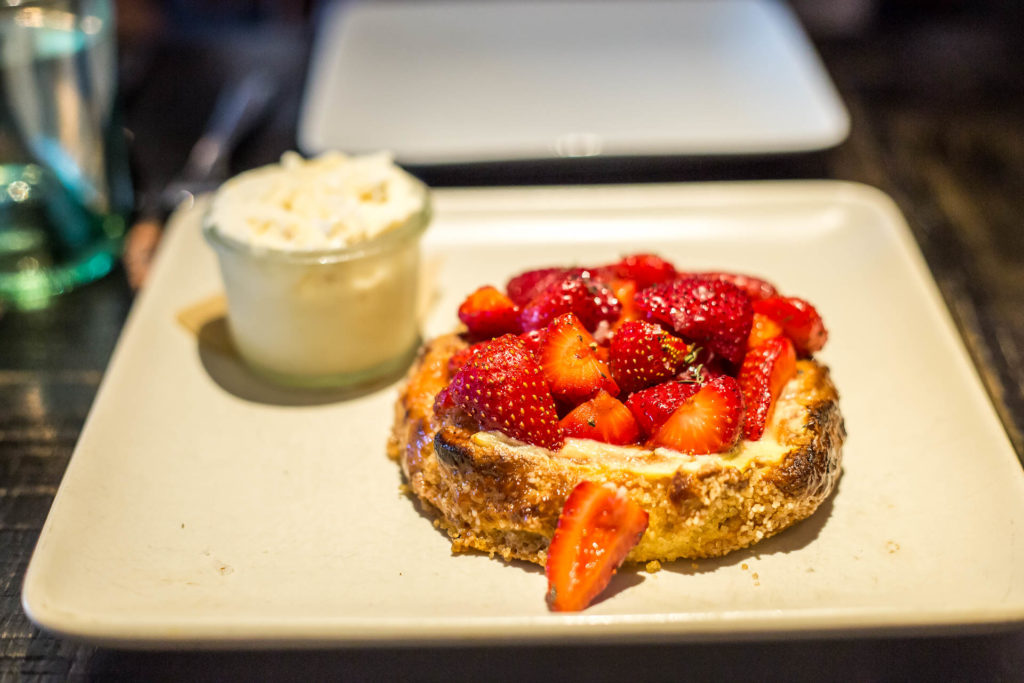 Santa Monica Pier and Pacific Park
After dinner we headed out to Santa Monica Pier to check out Pacific Park. Not gonna lie, it was gorgeous, but also extremely stressful. The traffic going there was nuts, and there was an insane amount of people!  Most of whom seemed to be on their cellphones. I'm pretty sure there was a rare Pokemon hanging around there at the time (that vacation happened right at the height of Pokemon Go's popularity) because I seriously could not understand why there were that many people at Pacific Park even though most of them didn't seem to be doing much of anything.
When we finally got out of the crowd and onto the beach though, it was immediately calmer and peaceful in the way that all beaches are peaceful at dusk.
And then we headed back, perfectly happy with our first day in SoCal.