One very cold night in winter, I wanted to have something delicious nearby, so I pulled up my list of places to check out in Queens and quickly zoned in on Plant Love House. Despite its oddly misleading name (this is in no way a vegetarian restaurant ?), it was a good choice for a low-key night out. It was easy to find, since it's located in a neighborhood we used to live in. And if you hadn't already noticed, I am QUITE the Queens gal. It was casual, but warm and inviting inside, and is the type of place you could probably wear your pajamas to if you were so inclined.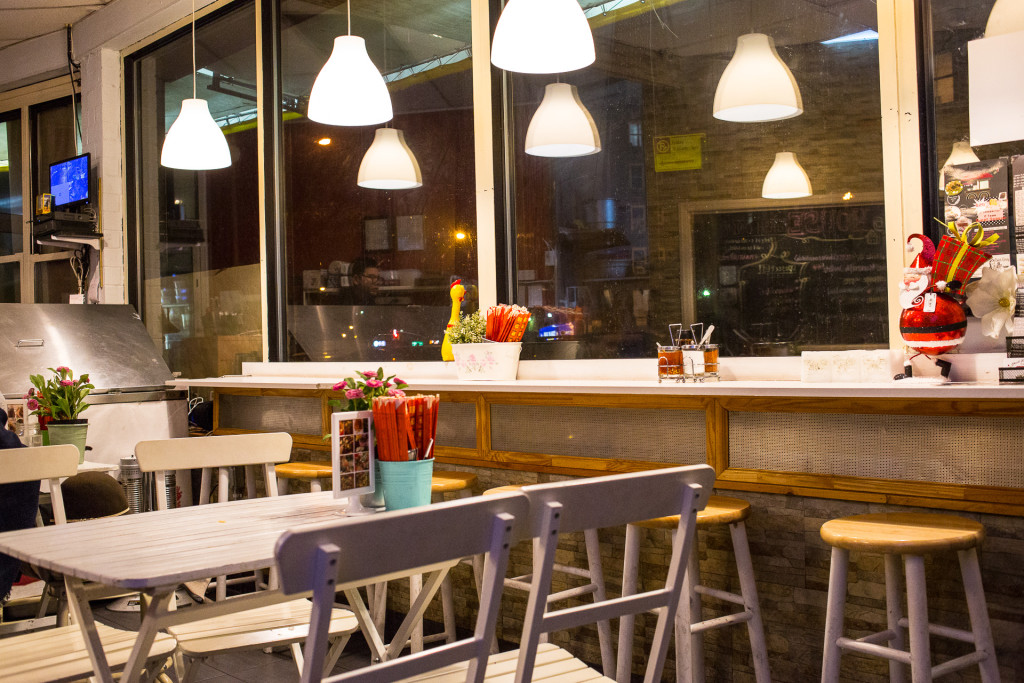 There are a lot of interesting places in that area of Elmhurst, including an Asian grocery store. So if you were going for groceries this could've been a good quick meal for right after. Alas, they have moved to Brooklyn (more on that later), so that's no longer a possibility for us Queens peeps.
My entree choice was one of their specials for the day: Slow Cooked Pig Leg with Pickled Cabbage and Rice (not mentioned is the marinated hard-boiled egg it comes with). I'd been craving "humba" or "hong-ba" since I'd tasted the duck noodle soup at Kitchen 79 a few weeks earlier, so you can imagine how thrilled I was to find it in a place I'd mainly targeted for their "cute desserts". I was ecstatic about it because until that day I had never actually had it in New York.  The fact that it came with the hard-boiled egg just made the dish taste so much like home for me (many Filipino braised dishes come with hard-boiled eggs in them), and the pickled cabbage was reminiscent of our "atchara" (pickled papaya) which is also usually served with fatty dishes back home.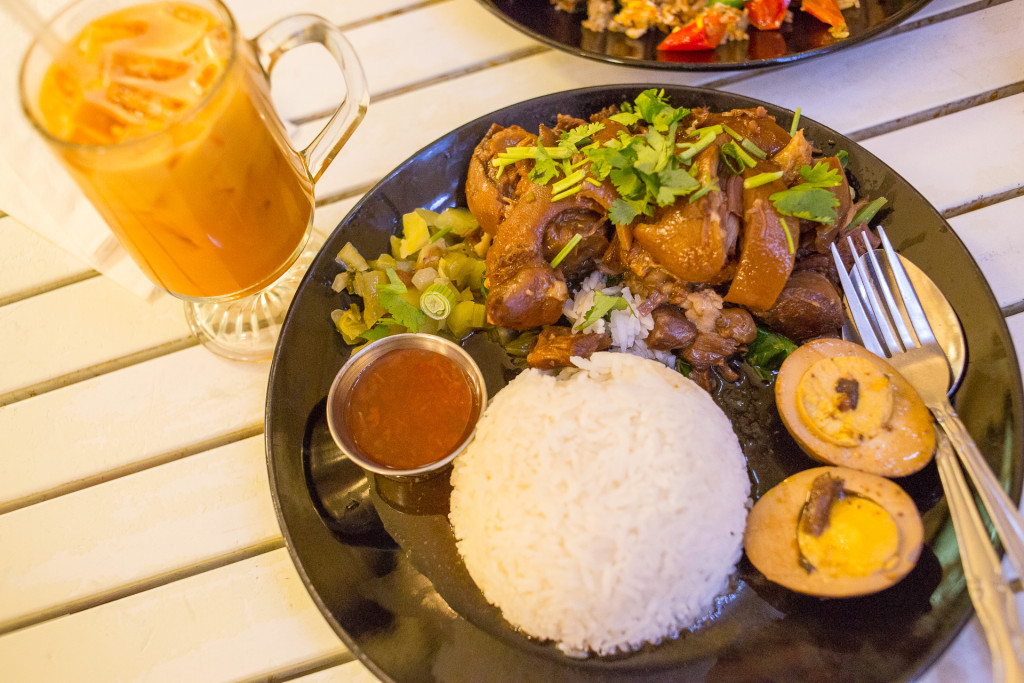 Pig leg is not quite a regular on the Chinese menus here in New York, so it was even more surprising to find that it wasn't actually the most interesting thing on their specials board. They also had "Spicy Shrimp Paste Dip w/ Fried Mackerel Omelette", which I loosely translated to Filipino in my mind as "spicy bagoong at isda omelette". I didn't order it, so I didn't have a chance to find out if that's what it actually was. Another special was "Sauteed Pork Skin with Curry". It sounded to me like it might be "curried sisig", but again, I didn't order it so I did not find out. Yet another special was the "Marinated Pork Jowl w/ Spicy Thai Herbs Dip". This was probably the most unfamiliar to me. Also, I kinda think they just went ahead and bought several whole pigs and needed to use the parts, hence the specials. I certainly didn't mind. ☺️
Michael's dish was probably the most normal-sounding of the specials: "Pork Belly Basil Fried Rice". This dish was spicy. Spicy in a clean-out-your-nostrils, start-sweating-in-the-middle-of-an-air-conditioned room kind of way. That's not quite a negative, but it made it a bit difficult for Michael to finish his dish.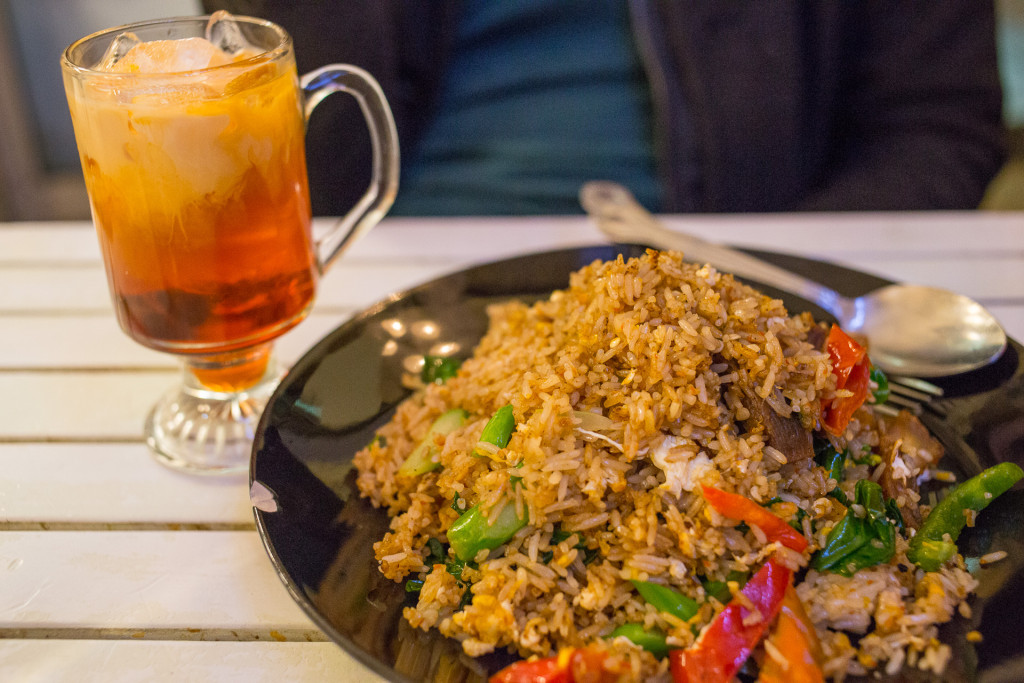 For dessert, Michael had their toast. It was one of those massive Asian toasts, and came topped with honey and ice cream, with slices of banana on the side. Luckily for Michael, this was absolutely delicious (better than the one we had at Prince Tea House in Flushing according to him), and I barely got a bite in before he finished the whole thing.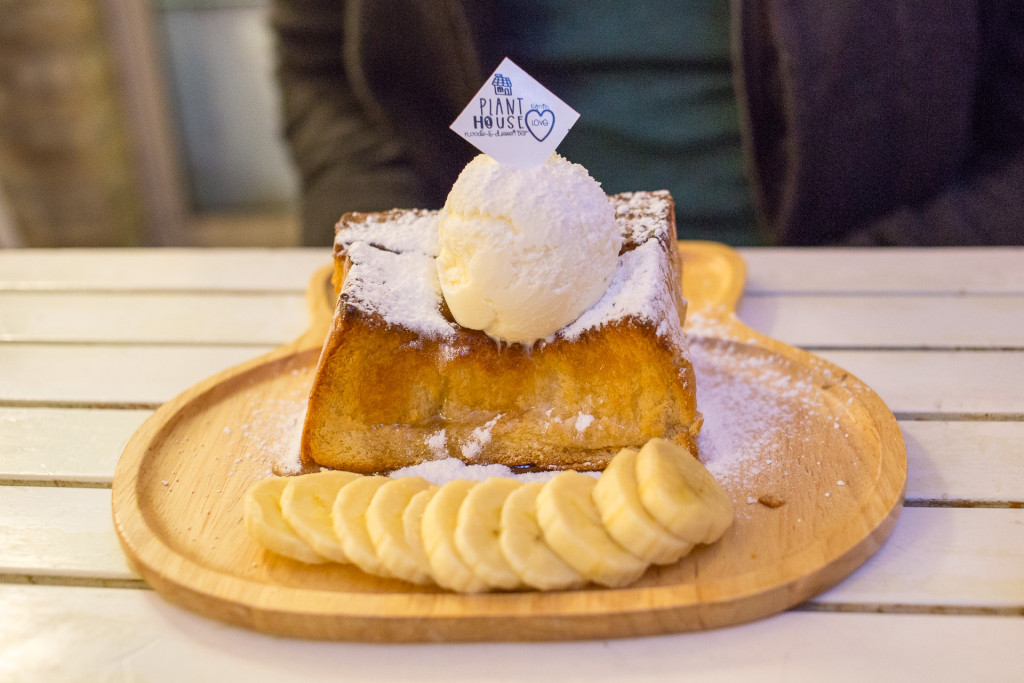 My dessert was something I don't usually order: lava cake. You can probably see from the photo why I ordered something I usually don't get… it comes with an adorable panda stenciled with powdered sugar. Also, the green tea ice cream and fruit jelly helped balance out the strong chocolate flavor. I loved it!
Overall, Plant Love House was a successful trip. Unfortunately, their Elmhurst location has closed, and they've re-opened a new place called "LOOK by Plant Love House" in Prospect Heights, Brooklyn. Lo and behold, The Gothamist immediately wrote about them. *Sigh*. Guess I don't blame them for moving to a "better" neighborhood. The place looked like it belonged in a hipster neighborhood anyway. LOOK's like I'm gonna have to head out to Brooklyn for that pig leg and cute bunny dessert plates. ?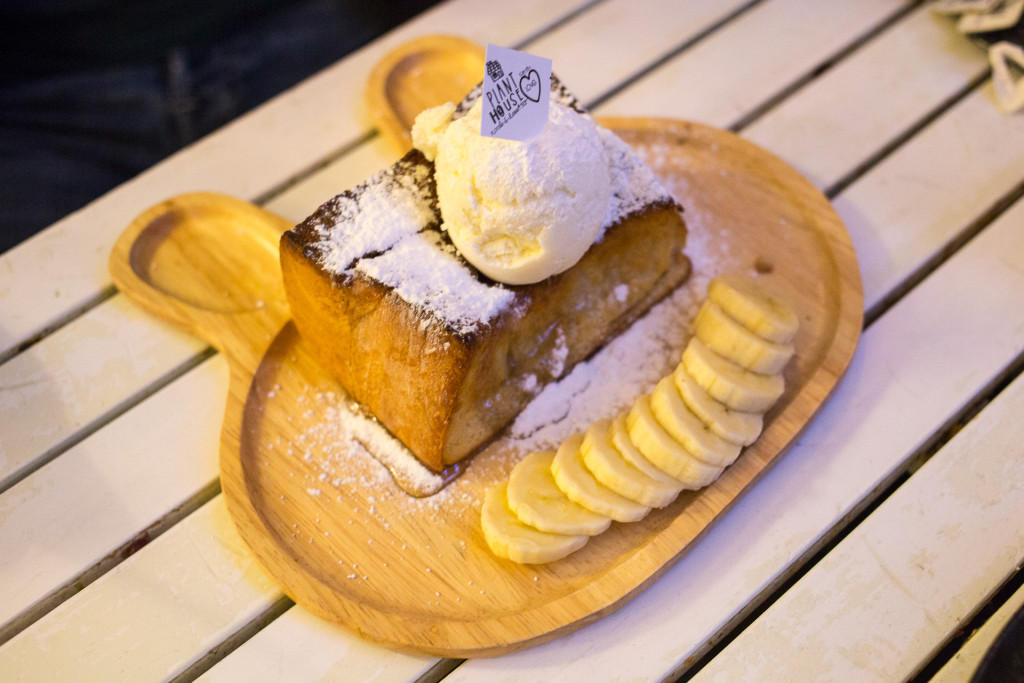 Old Location:
86-08 Whitney Ave
Elmhurst, NY 11373
New Location:
622 Washington Ave.
Brooklyn, NY 11238