By the time we got to St. Maarten on our Eastern Caribbean cruise, we were already quite content with all the adventures we'd been on, so luckily I had planned to just go around the island on our own, without a specific shore excursion booked. St.Maarten/St. Martin has two names, for the island's Dutch and French sides, but I'm going to call it St. Maarten on this post because it's easier.
Mullet Bay
From the cruise port, we took a cab to Mullet Bay, one of the lesser-known beaches on St. Maarten. Maho and Orient Bay beaches are probably the two most popular ones, and are usually the ones the organized shore excursions will hit, so they are usually completely filled with tourists. We wanted to unwind and stay away from the crazy crowds, so our cabbie suggested going to Mullet Bay, which is a local favorite. It certainly did not disappoint.
Mullet Bay's beach is probably my favorite out of all the beaches we hit on that trip, which also means it is my favorite beach on the Caribbean so far. It reminded me very much of Boracay's white beach in the Philippines, back before it became saturated with hotels, restaurants, and other businesses. The beach is pristine, with almost powdery white sand and transluscent, turquoise water.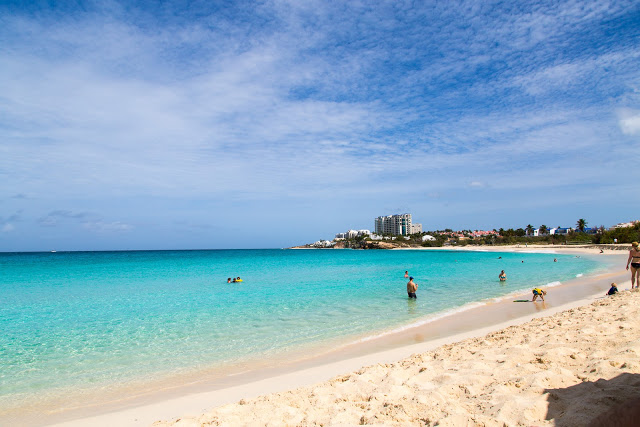 As you can see, it also wasn't crowded.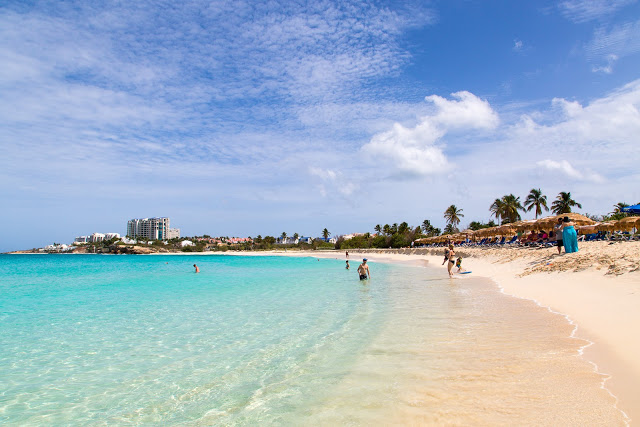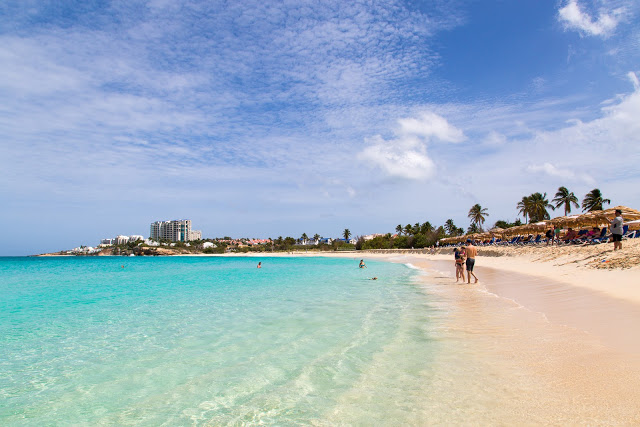 There was plenty of space to hangout without disturbing any of the other beach-goers, perfect for cute families teaching their kids how to swim, or you know, taking endless selfies.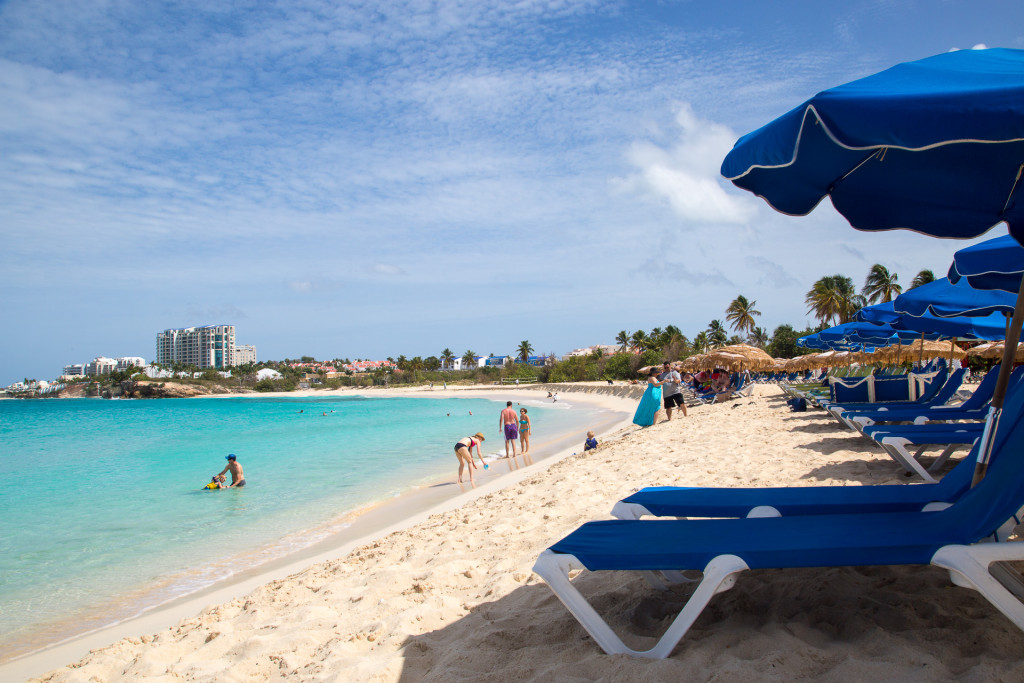 Welfare Road 130 | Cole Bay
Philipsburg, St. Maarten-St. Martin
We had planned to have lunch at one of the many nice places on the French side of the island that day, but we woefully found out that most restaurants are closed there on Sundays (and apparently this particular one was Mother's Day in France, so we were doubly doomed).
Or, maybe not so much. We ended up stopping at a bakery called La Sucriere, near where the cab dropped us off at Marigot, because we were both really thirsty. It ended up being a pleasant experience. They had free wifi (Internet on the ship is expensive as hell, so by the end of your trip you are going to learn to love spots with free wifi), and was also by chance rated really well on TripAdvisor (and by us)!
Mike and I also got a croissant and a lemon tart to split, and both were superb.
And this is Mike's "I haven't had decent wifi in a few days, so I'm concentrating on teh internets" face.
The rest of Marigot was fairly empty, other than a small flea market selling clothes and some souvenirs.
Marina Port La Royale