There are very few activities Michael and I like more than going out for brunch. Even when we're traveling, we usually make a huge deal out of the breakfast spread where we're staying at. So one weekend we decided we should make a list of all the "best" brunch places in the city and hit them one by one.
25 Cooper Sq
New York, NY 10003
We started with Narcissa, which isn't in any of the best brunch lists, but is helmed by Michelin-starred chef John Fraser of Dovetail, and is in Infatuation NYC's summer guide due to its lovely "sculpture garden" seating. It's also one of the many seasonal, organic, farm-to-table restaurants that are very popular in NYC nowadays. The scene, according to the New York Post, is filled with "downtown artists, fashionistas and the type of people who never wait in line for a nightclub", and Aziz Ansari, Chelsea Clinton, and Ivanka Trump have reportedly been spotted here. Meanwhile, Mike and I were wearing shorts, and were mostly there to be little brunching piggies.
Alas, it was raining when we went, so the sculpture garden was closed, and we were 30 minutes late to our reservation due to this summer's horrible train situation. The hostess informed us that they had let our seats go due to our tardiness, so we started our day pissed (at ourselves), with no choice but to go find a much crappier brunch place nearby or wait a long time for seats. (If you're not familiar with how things are in NYC, you generally need a reservation for brunch or dinner, unless you want to wait up to 2 hours, or eat somewhere terrible.) As we were standing under the glass "awning" outside of the restaurant arguing about where to go and why we forgot to bring an umbrella, the hostess rushed out to let us know seats had opened up at the "chef's table". We were curious as to whether this meant having to order a tasting menu, to which she replied it was nothing of the sort. This was something no hostess had EVER done for us (they generally don't care once you've gone out the door), so I'm giving Narcissa a huge thumbs-up for service on this one.
The chef's table is really bar-type seating overlooking the kitchen, where you can check out how they're cooking food or decorating the pastries. This ended up being a lot of fun actually, and convinced me we need to go back and try their many gorgeous and delicious looking desserts. We asked the pastry chefs a few times about the desserts they were preparing (because they all looked sooo good), and they were very nice to us, cheerily answering our questions.
I started with a Strawberry Squall (strawberry nectar, basil, lime seltzer) and a coffee, and Michael had his usual orange juice. My "squall" was very tart, and I wasn't that big of a fan. Though looking back, I probably should have just asked for simple syrup or sugar for it. Michael's OJ was freshly squeezed, as good as they can get.
We couldn't quite decide what to get under their list of "for the table dishes", so we got the carrot fries, because I was curious about their vegan options, and the box of donuts, because WHY NOT?
The carrot fries were perfect. They were crispy on the outside due to a nice batter, and the insides were sweet and tender. The jalapeno-tofu dip was also super tasty, and if I didn't know better I would've said it was aioli.
The donuts were an excellent assortment, with the lemon-poppy and chocolate-dipped being my favorites. We took most of them home to snack on later that day.
Michael had their waffles, which came with salted butter, maple syrup, and strawberries and blackberries. The waffles were top-notch, but what really blew our minds were the sweet, plump, and juicy blackberries. Farm-to-table restaurants are known for having perfectly fresh ingredients, and this one certainly lived up to that standard.
I had their duck leg schnitzel with dried apricots, potato-mustard seed salad, and scallions. Sadly, this was one of the most disappointing duck dishes I've ever had. I'm used to all sorts of rich, crispy, and even mind-blowing duck dishes due to its versatility in French (duck confit, anyone?) and Asian cooking (Peking duck and duck curries). So it wasn't exactly too much to ask for a breaded and fried duck leg to be reallly tasty. But for me, this entire dish was bland. I think the cutlet itself probably needed some more salt and seasoning, so the sweetness of the apricots had more to be "juxtaposed" against. The potato salad tasted… healthy. And I'm not sure I've ever had the chance to say that about potato salad.
Luckily, we'd also decided to split their biscuit & gravy (made with sausage gravy and an egg on top). The biscuit had lots of flavor even without the gravy, and its texture was soft, warm, and comforting as any Southern-style biscuit should be. We thought the gravy was also fantastic, but that there probably should have been more of it.
126 Crosby St
New York, NY 10012
Our next stop, Housing Works Bookstore Cafe, is one of my favorite spots in the city to hang out. It is always full of second hand books you would ACTUALLY buy, with plenty of genres to choose from: YA, mouth-watering hardcover cookbooks, sci-fi and fantasy (I found the entire Wheel of Time series there, but didn't have the money to buy them all), New York Times bestsellers, non-fiction, historical, children's books, and even a few shelves of leather-bound classics you could use as decor for your shabby-chic apartment (or B&B). Not only do they have a good selection, they also won't prevent you from reading through them while you sit at their tables and sip coffee or tea from their cafe.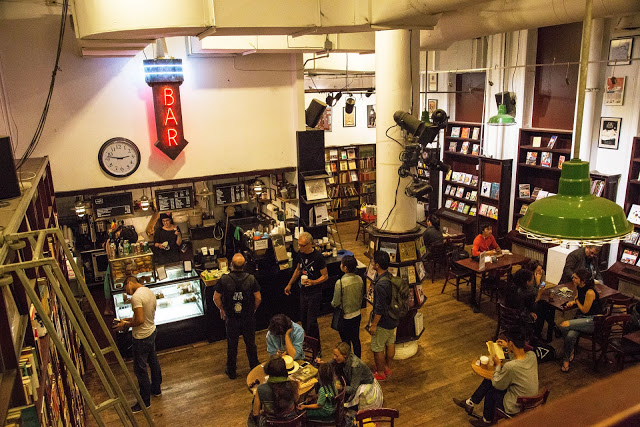 Housing Works Cafe
All the merchandise you'll find at Housing Works are donated, and most of their staff are volunteers. Why? Because 100% of the profits go to Housing Works, a group that fights for funding and legislation to end HIV/AIDS and homelessness. So not only do you get books at half the original price, you get to help a charitable organization as well.
To top it all off, the place is absolutely beautiful. Curved staircases take you to a second floor "balcony" that overlooks the first floor. This gives the place the cozy feel of a private library rather than a bookstore. The space is so nice that you can actually rent it for events, and even celebrate your wedding there.
I took my bestie Mshel there recently (on a different day), and we had one of the best conversations we've had in a while. PLUS we scored a few good books.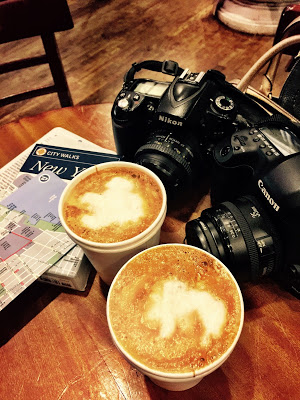 Cappuccino and mocha from Housing Works cafe
She got the "Post Secret" coffee table book. If you're not familiar with this project, here's a summary:
PostSecret is an ongoing community mail art project, created by Frank Warren in 2005, in which people mail their secrets anonymously on a homemade postcard. Selected secrets are then posted on the PostSecret website, or used for PostSecret's books or museum exhibits.
As expected, the book has some gems such as these:
She also got a deck of cocktail food recipe cards:
As for me, I scored on two separate occasions, Alton Brown's "Good Eats" book for less than half what it originally costs, and a book about wine and food, because I love food and don't know much anything about wine pairings beyond red with steak, white with seafood, and I will drink Riesling with anything no matter what anyone says. 😛
130 Crosby St
New York, NY 10012
Right next door to the Housing Works Bookstore Cafe is one of the many Housing Works thrift shops in the city. I mostly go to these to score some cheap dinnerware for my food photography. Just this year, I took home the following lovely items from several of their thrift shops, all between $2-$5: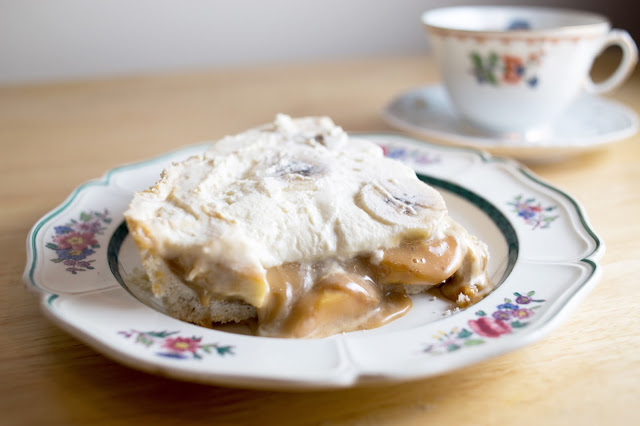 Dessert plate, cup, and saucer from Housing Works Thrift Shop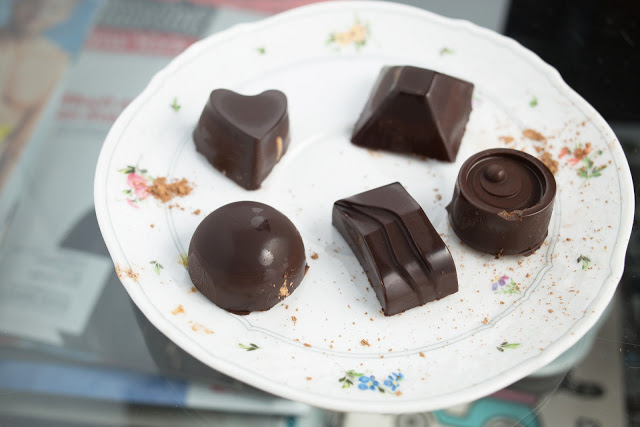 Plate from Housing Works Thrift Shop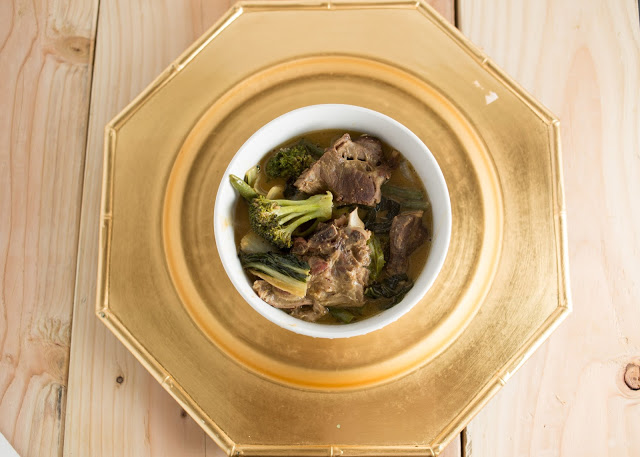 "Gold" plate from Housing Works Thrift Shop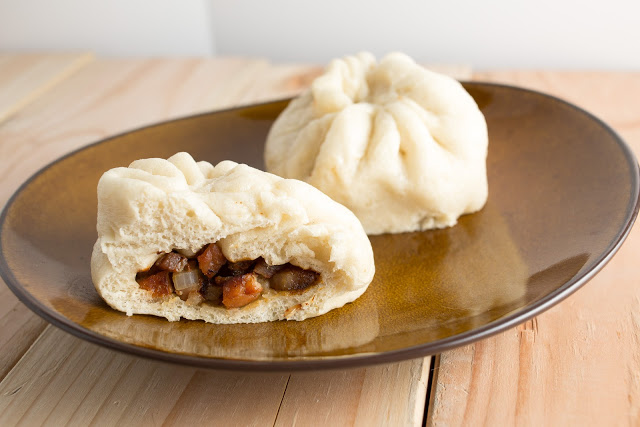 Plate from Housing Works Thrift Shop
Mshel also got a lovely set of jewelry from here:
And, I think it's worth saying, you can score free condoms from both the bookstore and the thrift shop. They're labeled NYC, in case you just want an interesting souvenir from here. 🙂
68 Bleecker St
New York, NY 10012
On our way to The Market NYC, it started pouring, and we decided we'd been walking in the rain for too long, so we went into Cafe Angelique to try their muffins, which I'd been thinking of trying ever since I'd moved to NYC.
The cafe is small, with just a few tables and a selection of pastries pretty heavy on muffins (which is not a problem, since most reviews will tell you those are what you should go for). They've also added Dough donuts to their selection, which is good news for all the Dough-lovers who don't want to make the trek to Brooklyn regularly.
We weren't there for donuts though (actually we were mostly there to stay out of the rain for a bit, haha), so I had a cappuccino and a cappuccino yogurt muffin. It just doesn't seem right to have a muffin without some coffee, you know? I wasn't expecting much, because I've preferred "fancier" breakfast fare like eggs, french toast, and pancakes, for some time, so I was pleasantly surprised to find I really, really, loved the muffin! It was very soft and very moist, with just the right amount of cappuccino flavor. It was also massive, so I had to take most of it home, but needless to say, I wouldn't hesitate to come back for another muffin in the future.
159 Bleecker Street
New York, NY 10012
The Market NYC is an indoor market that features local and indie artists and vendors. I went in not expecting much because from my experience of checking out indie shops in Williamsburg and at Brooklyn Flea, most of the wares are overpriced.
The Market NYC is different in that you will actually find quite a few things you like that you can also afford. My favorite is probably the artist who sells steampunk jewelry, watches, and lamps. You can actually see him working on some new items when you're there. Earrings range from $18 – $35, and if our apartment had an industrial aesthetic I wouldn't hesitate to buy a lamp from there.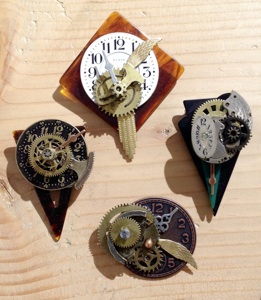 Photo from TheMarketNYC.com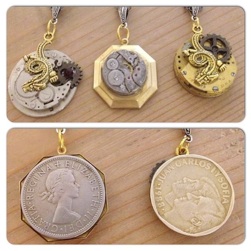 Photo from TheMarketNYC.com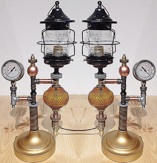 Photo from TheMarketNYC.com
There are a LOT of jewelry and watch vendors, and I probably would have left with a lot of jewelry if I didn't have a tight budget.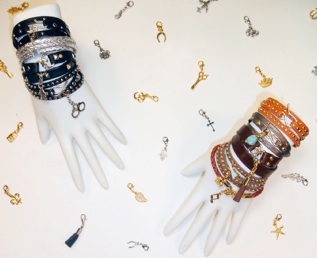 Photo from TheMarketNYC.com
There's also a booth selling NYC-themed wall-art, some of which are made out of old subway maps.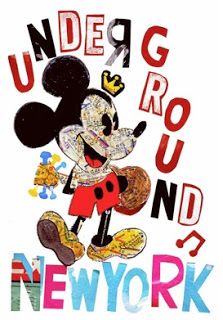 Photo from TheMarketNYC.com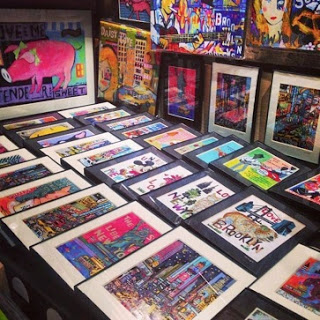 Photo from TheMarketNYC.com
And a guy who sells one-of-a-kind shoes such as these: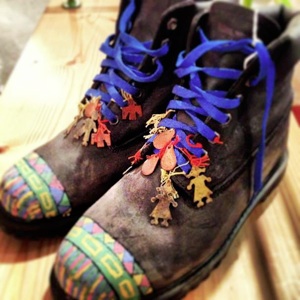 Photo from TheMarketNYC.com
On the same floor, they sell flower crowns for $10-$25. Mshel and I (again on a later date) each bought one for ourselves and took some photos in Central Park.
These are only a few of the vendors they have at The Market. They also sell a LOT of clothes, bags and accessories, cellphone cases, sunglasses, vintage items, and even bath products. If you're hungry and don't feel like going elsewhere, they have a little cafe that sells coffee and snacks. I doubt you could come here and not find anything worth buying, or at least mulling over.
Overall this walk was a triumph, although I guess that's not surprising, given that I hit two of my favorite stores in NYC.
Map of this Walk: