In a whirlwind of sickness and a very busy social calendar, I completely ignored my blog and abandoned my Photo a Day project halfway through May. I wish I hadn't gotten sick (twice!), but I certainly don't regret filling up my days so much that I've become lax with my social media presence. I originally created this blog to force myself to do more, but I've found it a lot less necessary now that I've moved to a fun neighborhood that's also minutes away from midtown Manhattan. BUT, I still do feel the need to document what's going on, so here's a summary of what I've been up to:
I explored the neighborhood quite a bit with Mike and discovered a nearby ramen shop (Tamashii Ramen) that also serves curry rice, takoyaki, and okonomiyaki.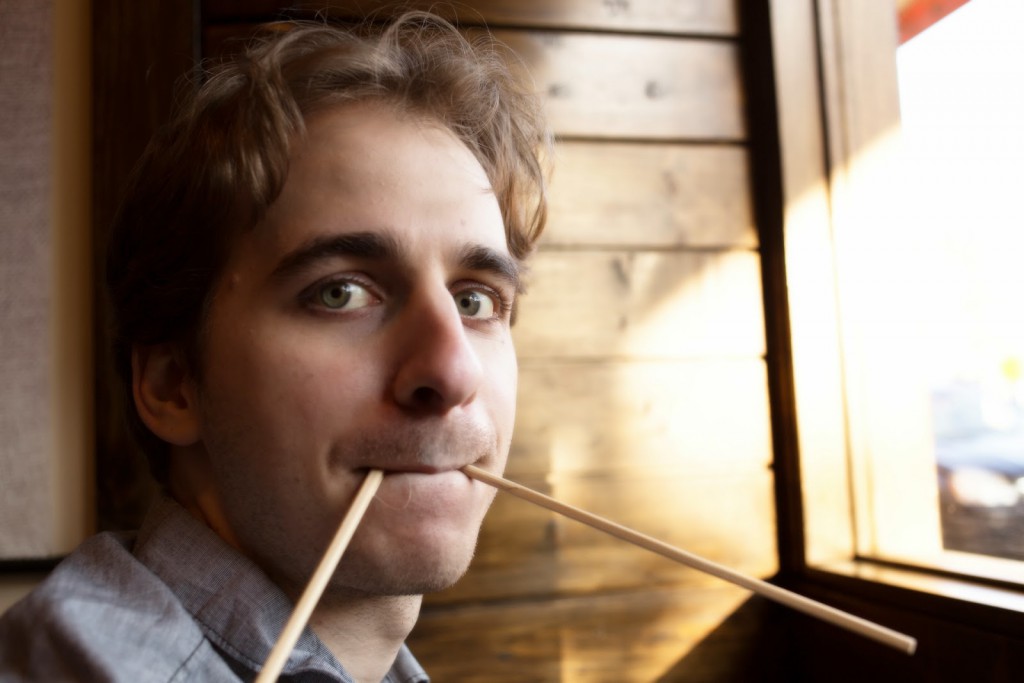 Mike being silly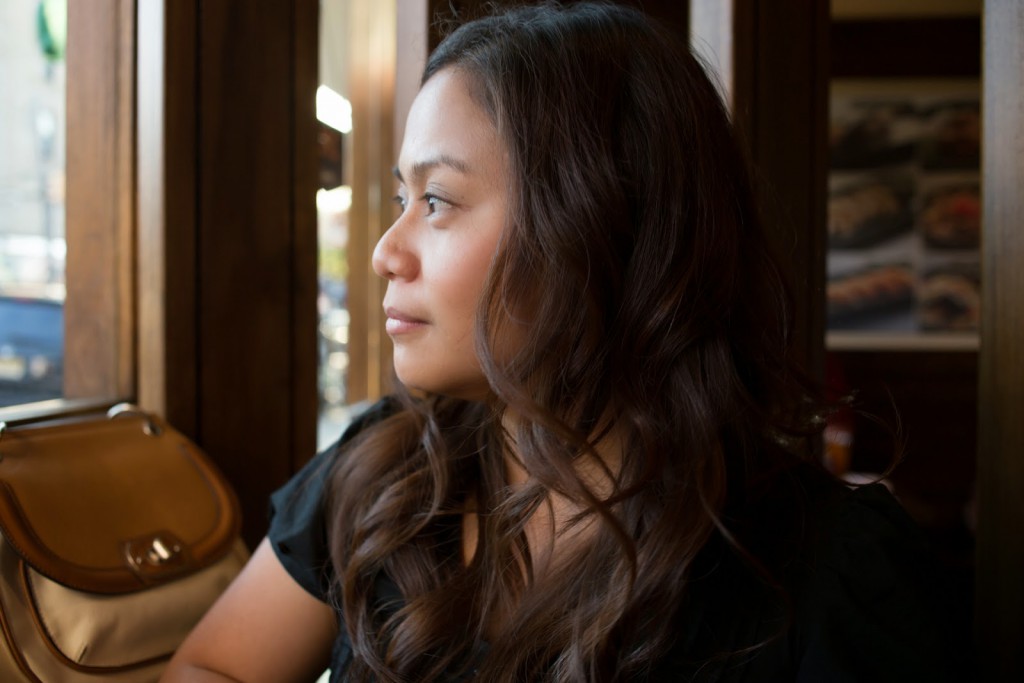 Me being… contemplative?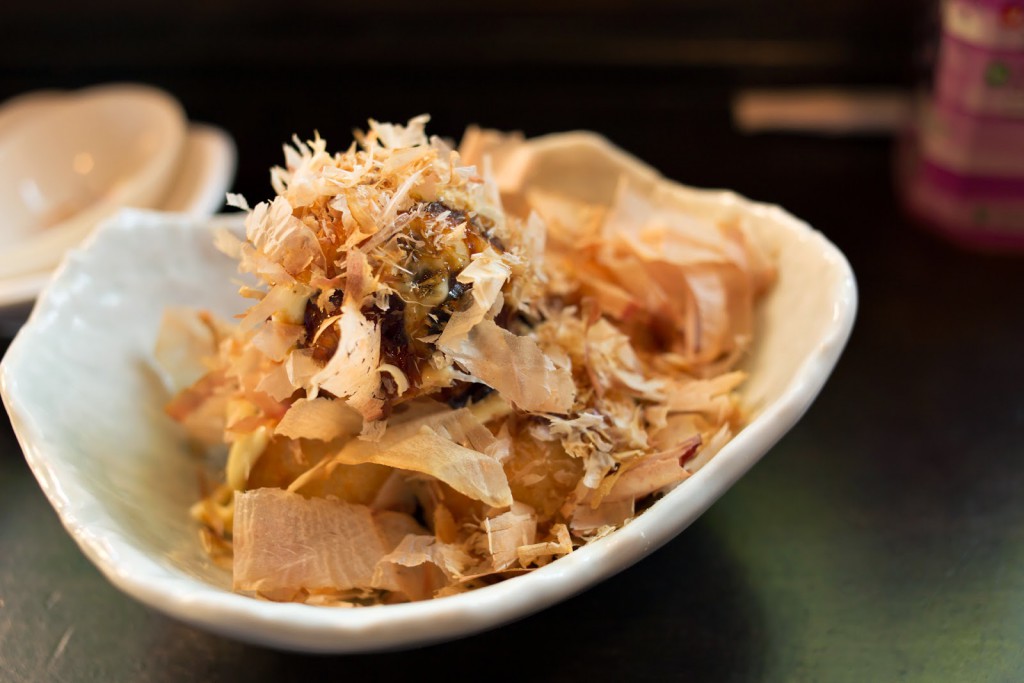 Takoyaki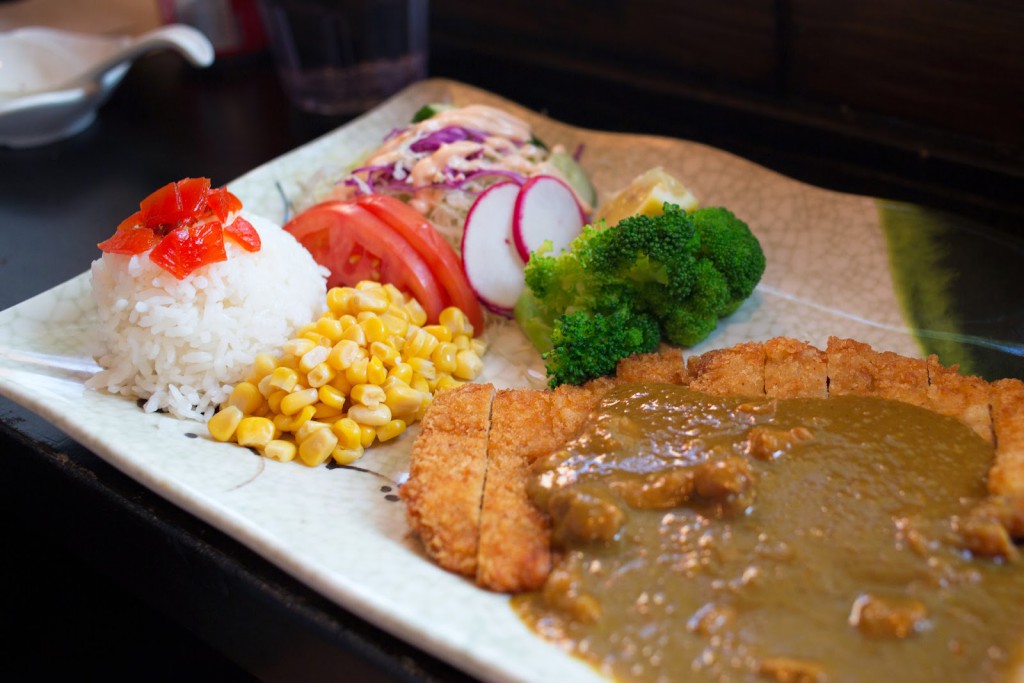 Curry chicken cutlet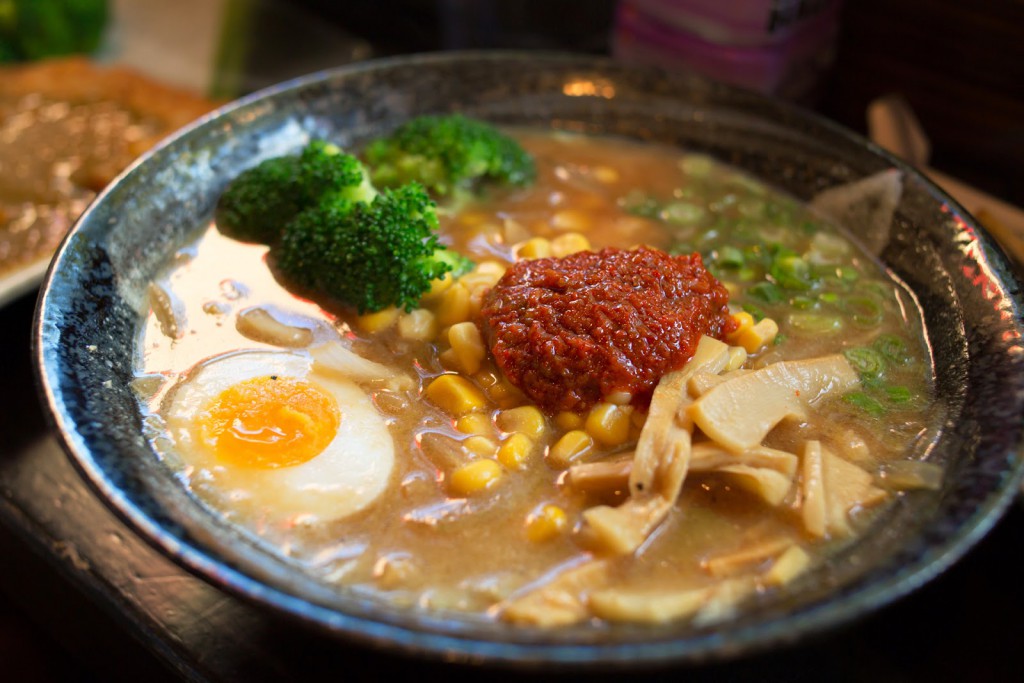 Ramen
We also discovered The Strand, which is a cafeteria-style BBQ/Beer Garden, where we spent an awesome Friday night and also had a fantastic brunch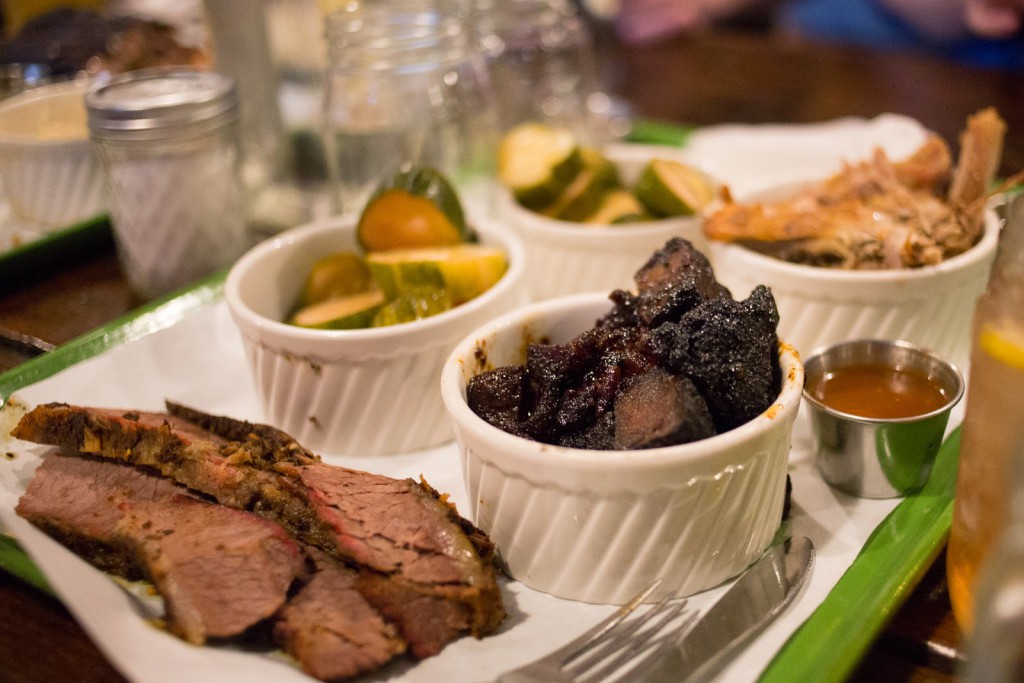 Pulled Pork, Burnt Tips, Brisket, Pickes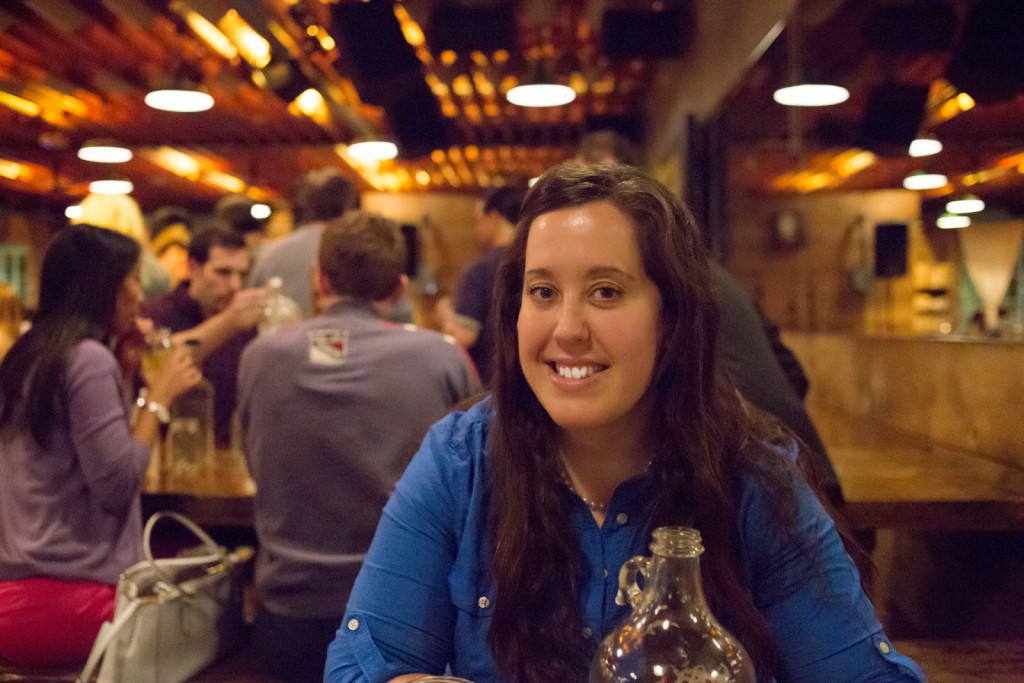 Kim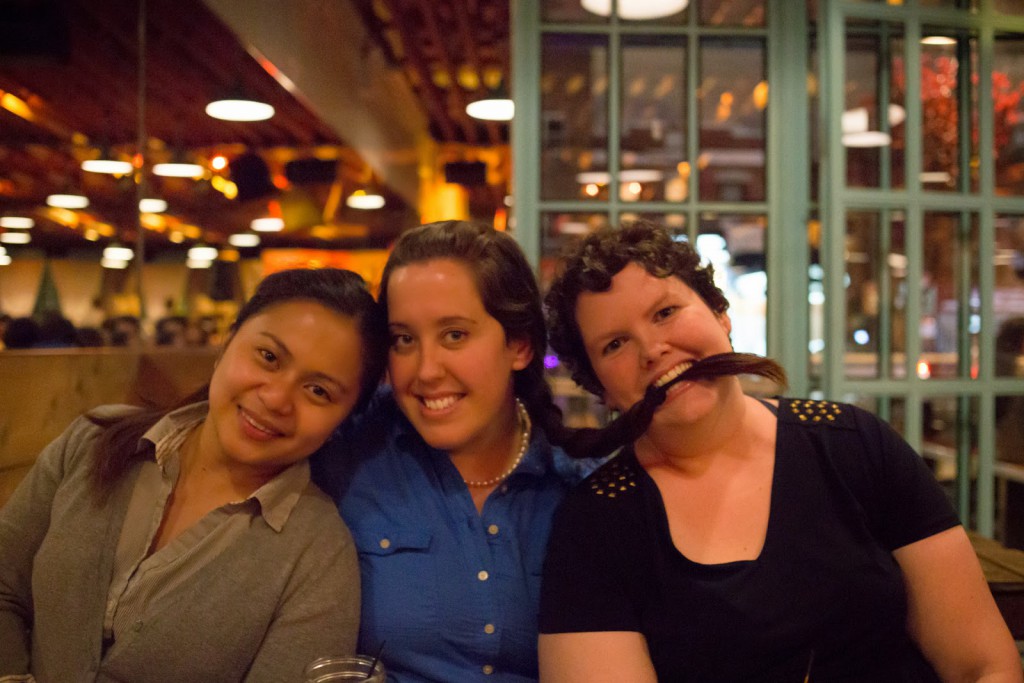 Me, Kim, and Katie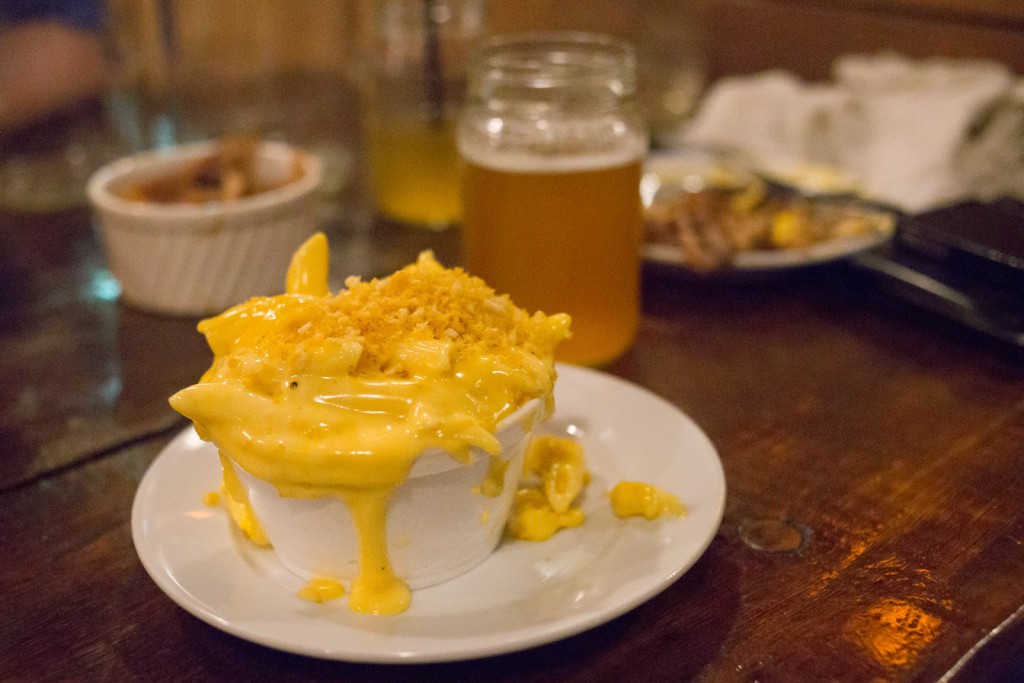 The Strand's Mac & Cheese is my favorite!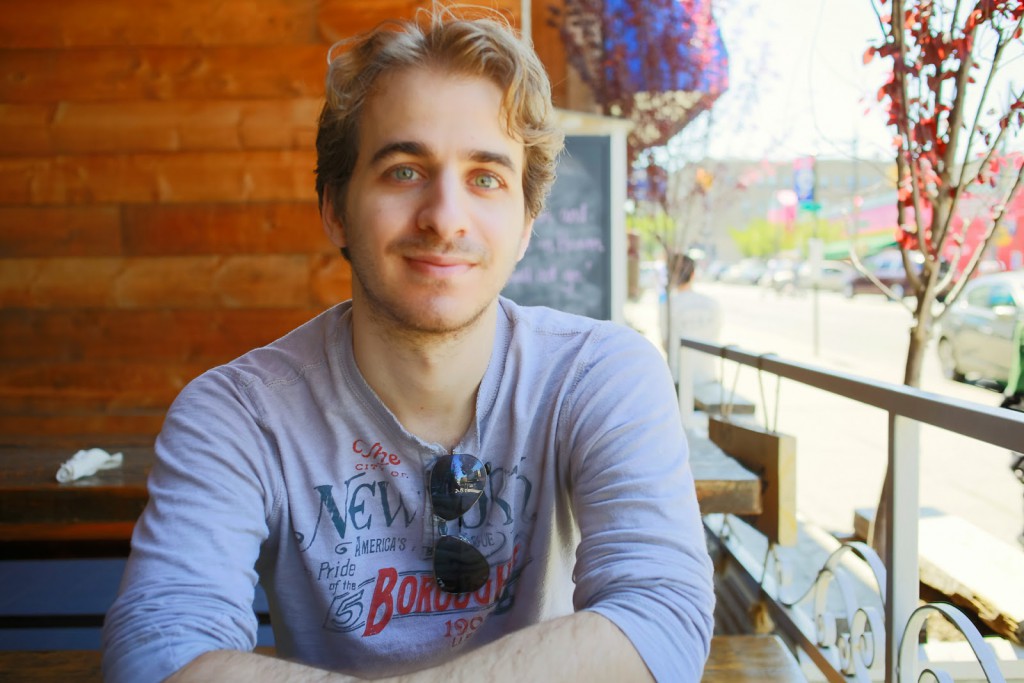 Mike waiting for brunch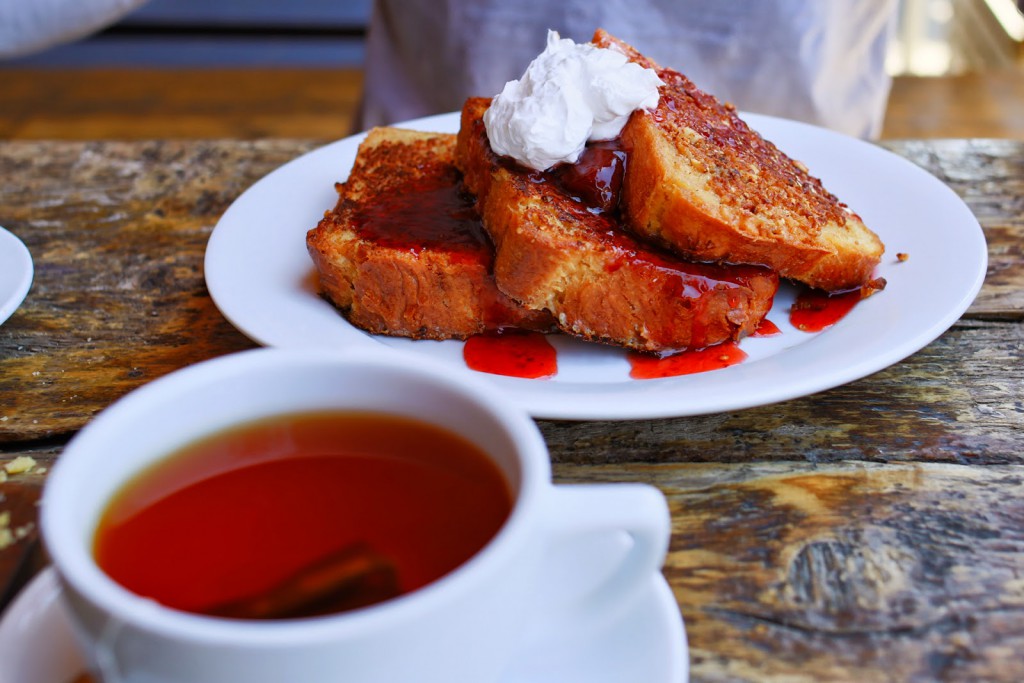 The Strand's Granola French Toast – House-baked brioche coated in crispy oatmeal, topped with whipped cream and strawberry preserves.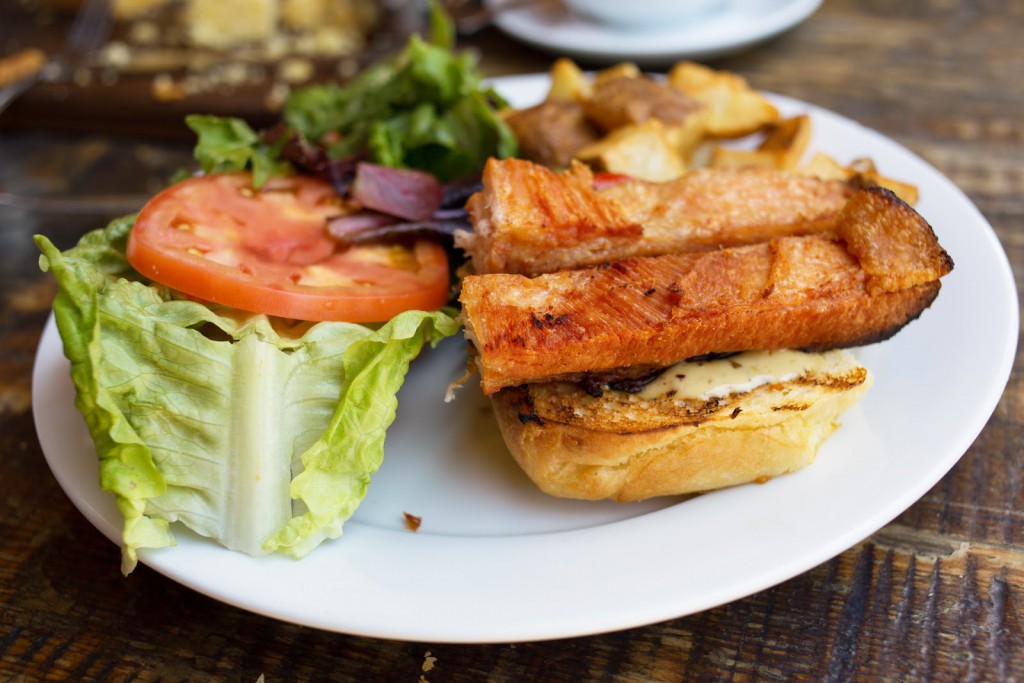 The Strand's PBLT – House smoked crispy pork belly, candied jalapeno aioli, lettuce, tomato, on a brioche bun, served with house salad.
We also found a wonderful Greek bakery in our neighborhood with delicious cakes and pastries called Artopolis. They had specialty Greek items too, such as a really good spanakopita and sooo much baklava!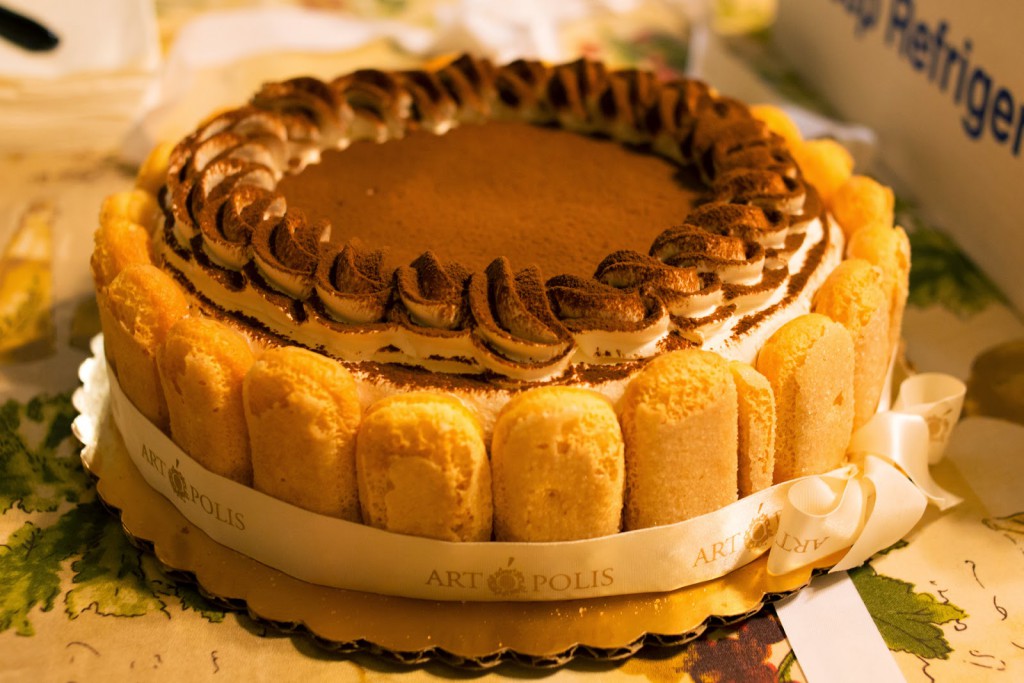 Tiramisu from Artopolis
We wandered around Long Island City and found a place with cheap frozen sangrias and margaritas ($5-$6) called Blend.
We also visited Communitea, where apparently plenty of the "Brooklyn" scenes in the first season of Gossip Girl were filmed.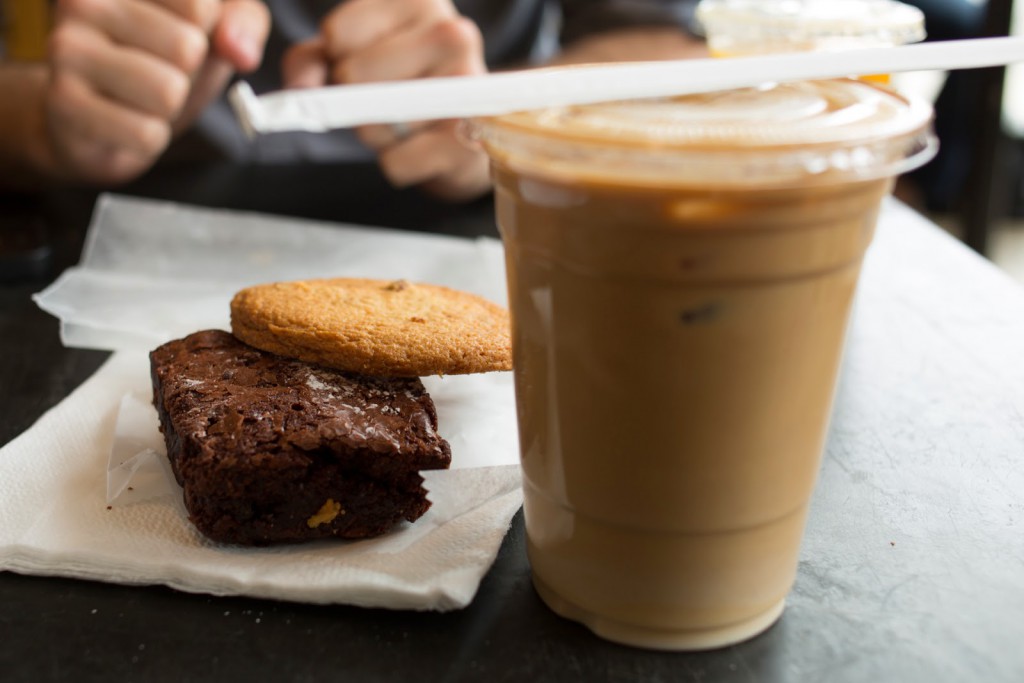 Dirty chai, brownie, and chocolate chip cookie
I visited the Brooklyn Botanic Gardens a week after the Sakura Matsuri festival with some friends.
Mike and I did a quick walk in Chinatown and Little Italy to try Joe Shanghai's soup dumplings and fried mozzarella.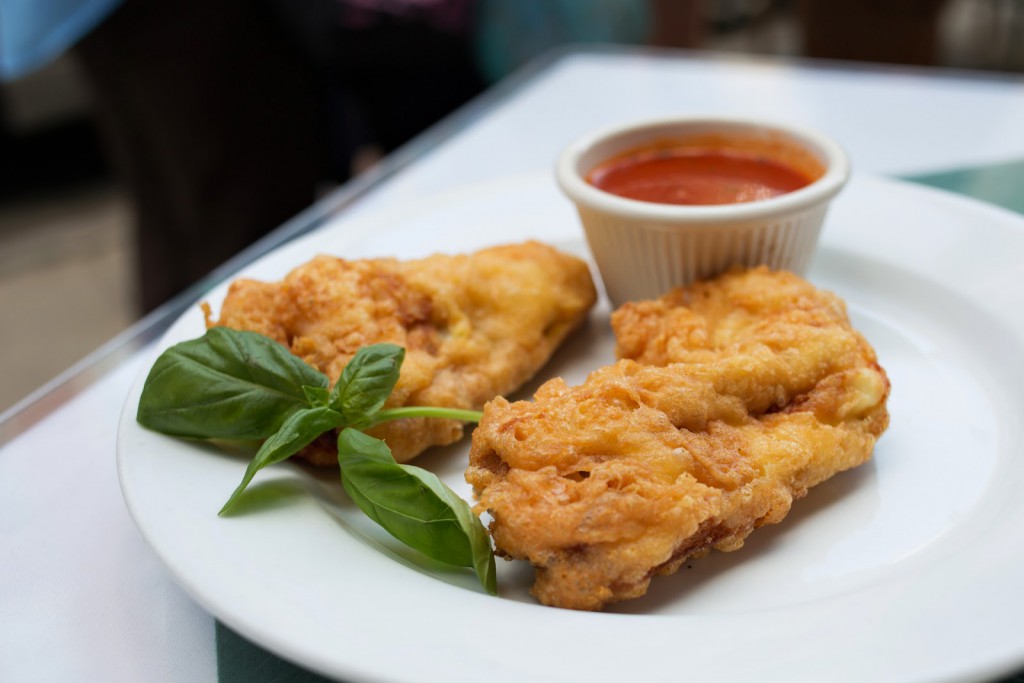 Fried mozzarella in Little Italy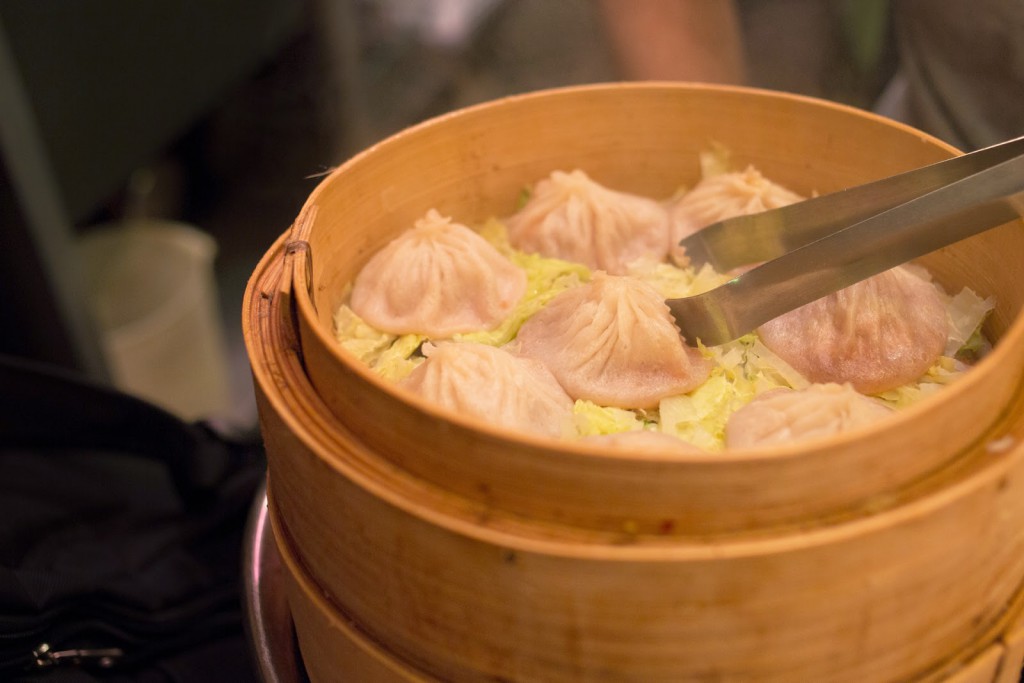 Soup dumplings at Joe's Shanghai
We also discovered some decent graffiti in Little Italy.
And I found these cheap little treats (2 for $1) called "Hokkaido sponge cakes" at a bakery.
I was invited to the Momofuku Ssam large format ribeye dinner by my friend Katie, where I had possibly the best cake I've ever had in my life: Momofuku Milk Bar's popcorn cake.
We did some jogging in the neighborhood, energized by the views of Roosevelt Island and Manhattan.
And bought my cat some bling (and apparently, a dog tag, which Mike refuses to replace).
I discovered that my neighborhood Japanese grocery sells green tea KitKats.
And finally got around to cooking again. This one's my attempt at tofu sisig, a Filipino dish.
We spent quite a bit of time on the rooftop of our new building.
And did some BBQ-ing with friends and family.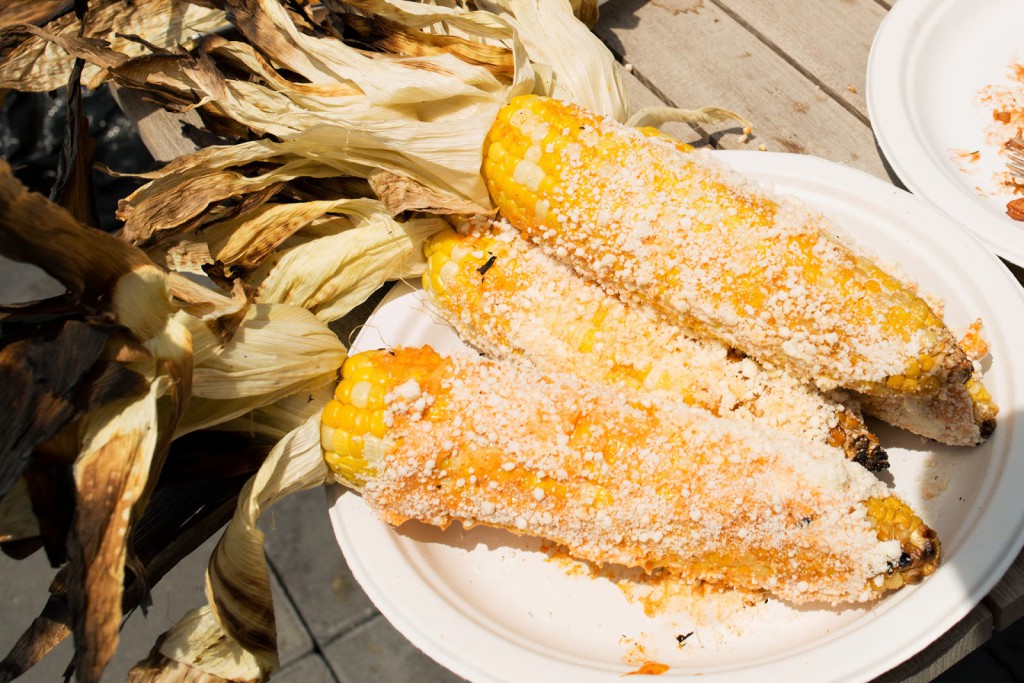 Mexican-style grilled corn. YUM.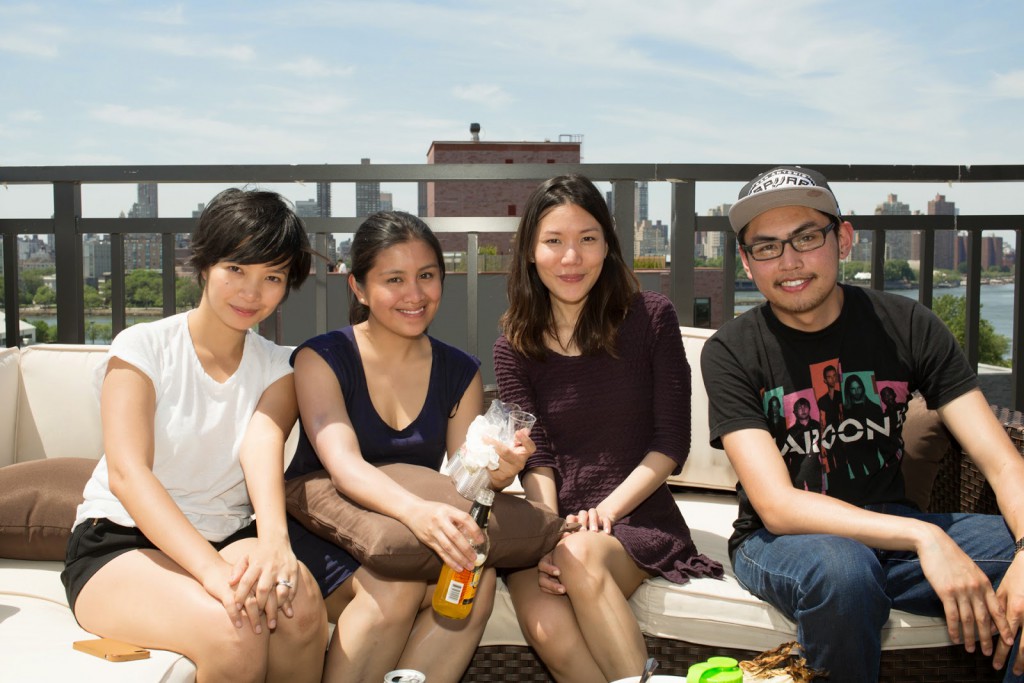 Catching up with my high school classmates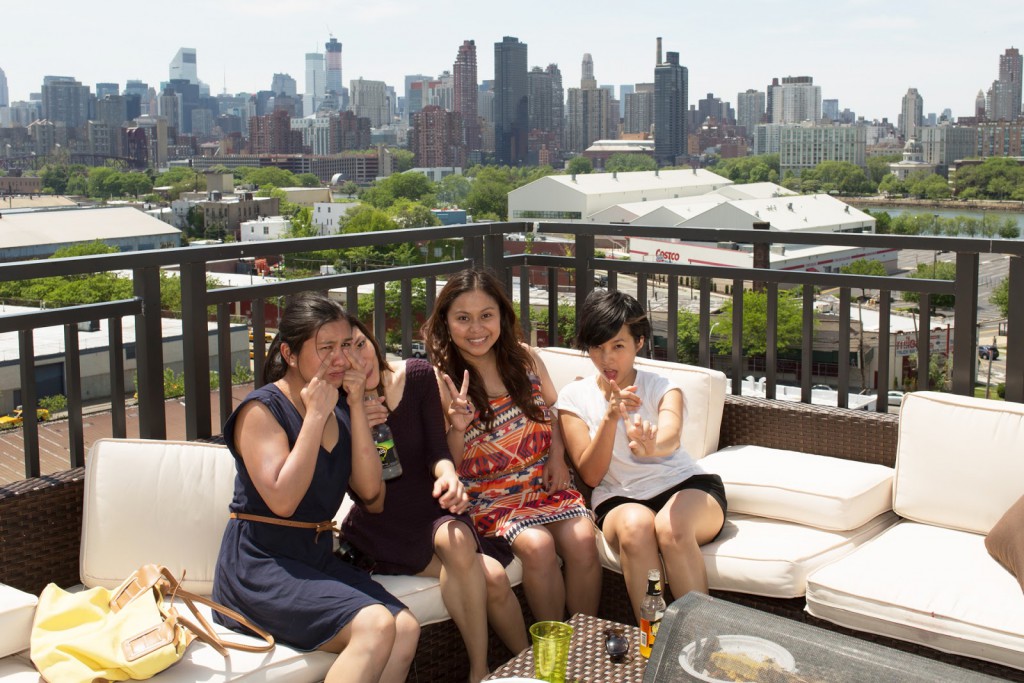 Catching up with my high school classmates. I'm the one being so obviously Asian.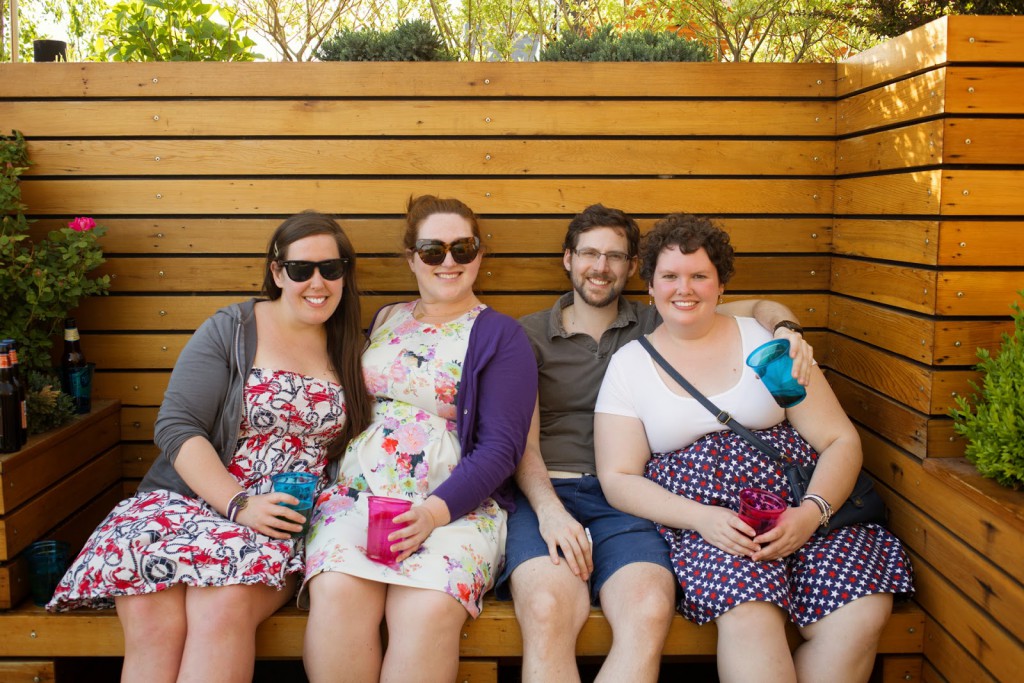 Kim, Katie M, Jack, and Katie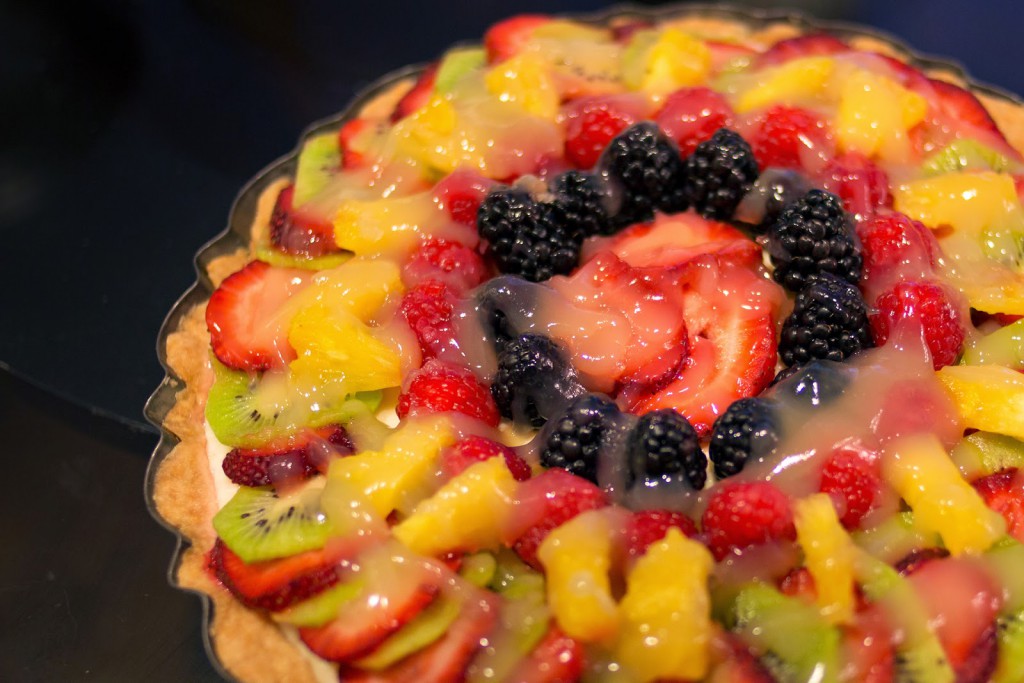 Kim's fruit tart at our Memorial Day BBQ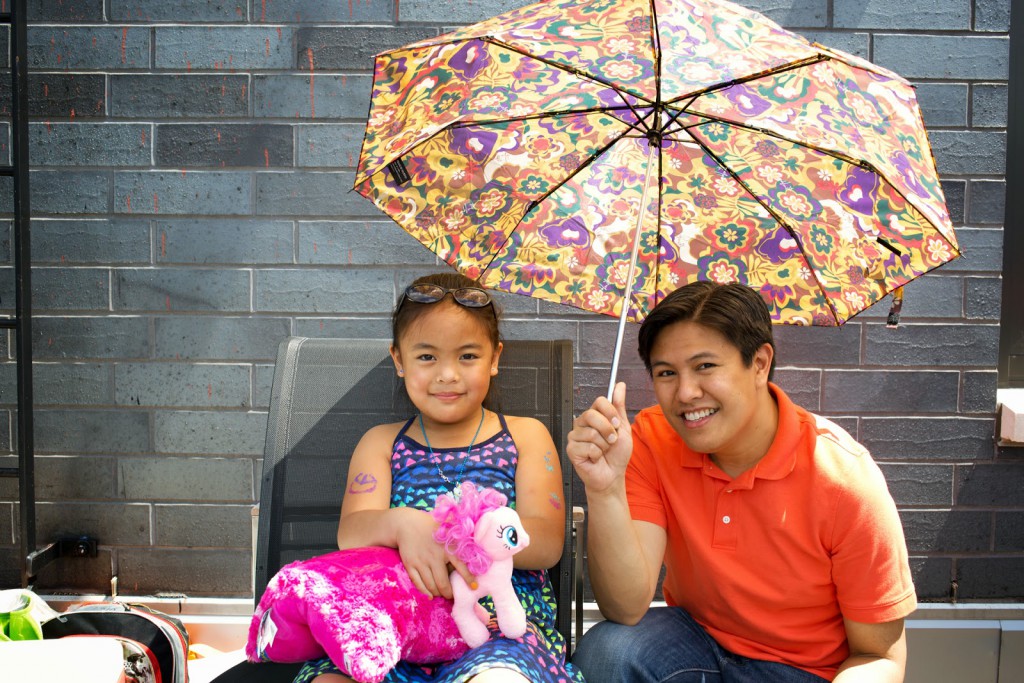 My lovely niece Victoria and her dad at our rooftop BBQ
Apparently, my family wasn't the only one interested in hanging out at the rooftop.
I spent quite a bit of time with family doing things like celebrating my nephew's first communion and my niece and nephews birthdays.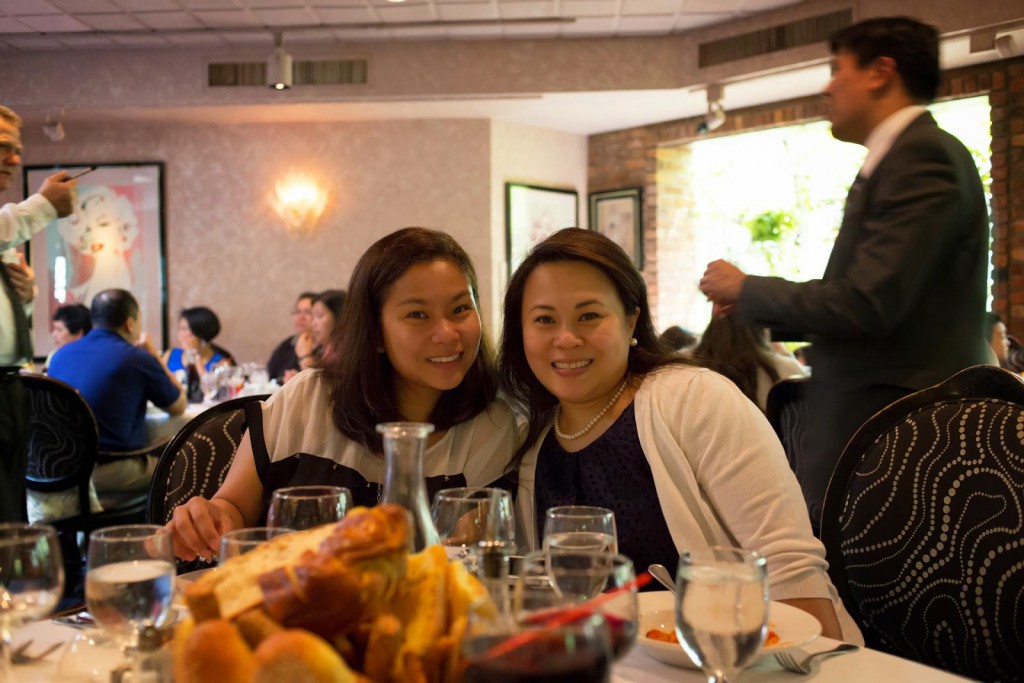 My lovely sisters at my nephew's first communion celebration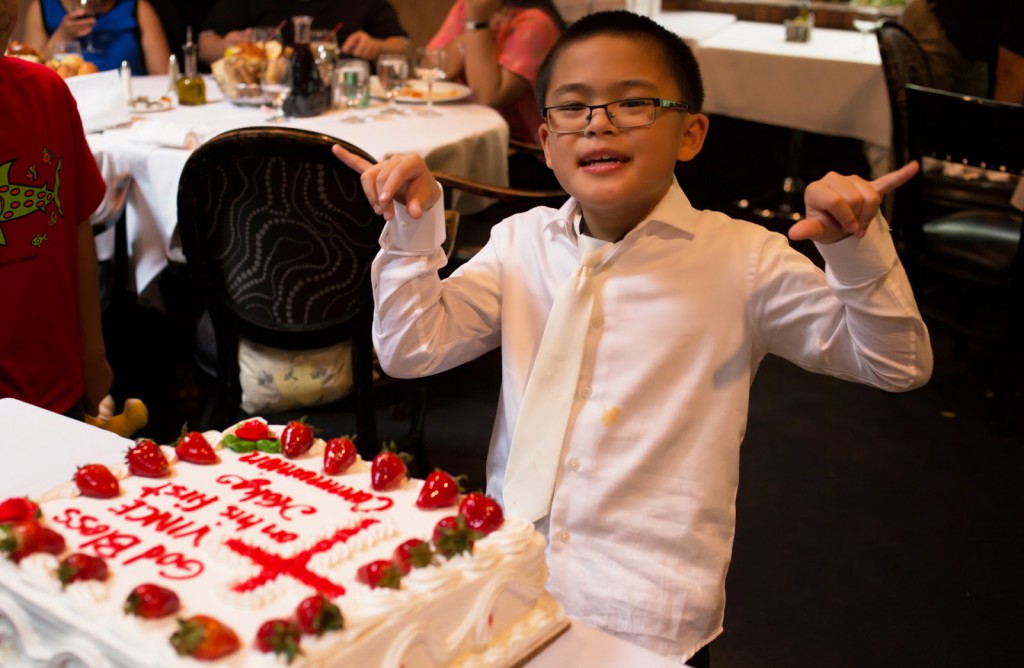 My nephew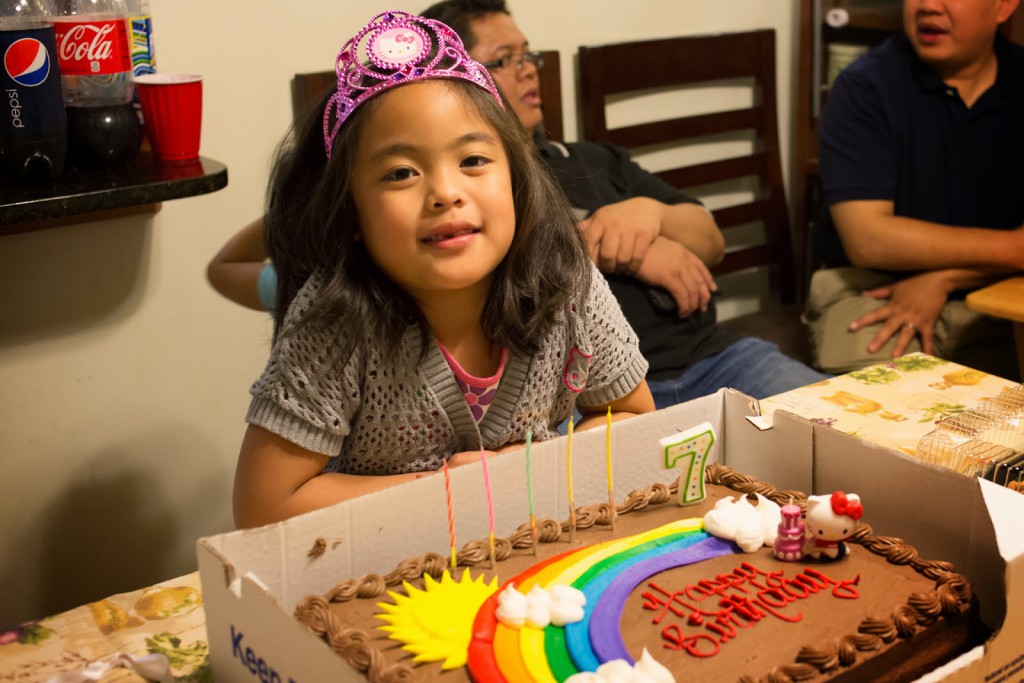 My niece (aka princess)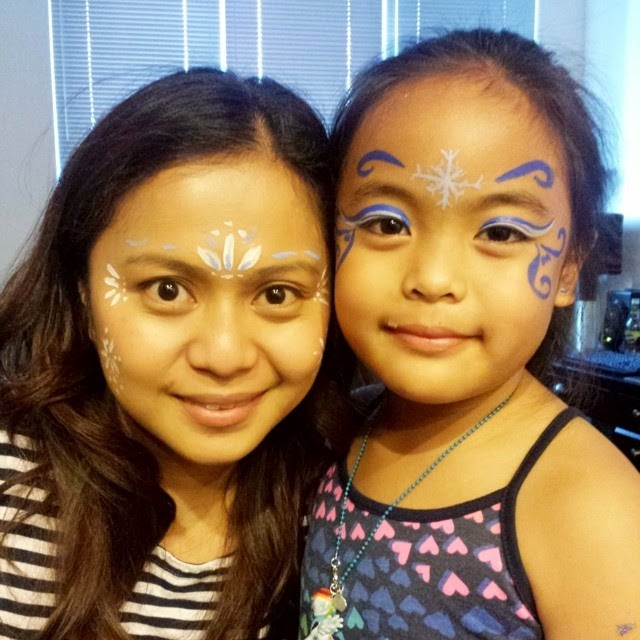 Me and my lovely niece
And celebrated my friend's birthday by doing a BBQ at the park, enjoying some Filipino food, and watching Mike play some softball with the guys.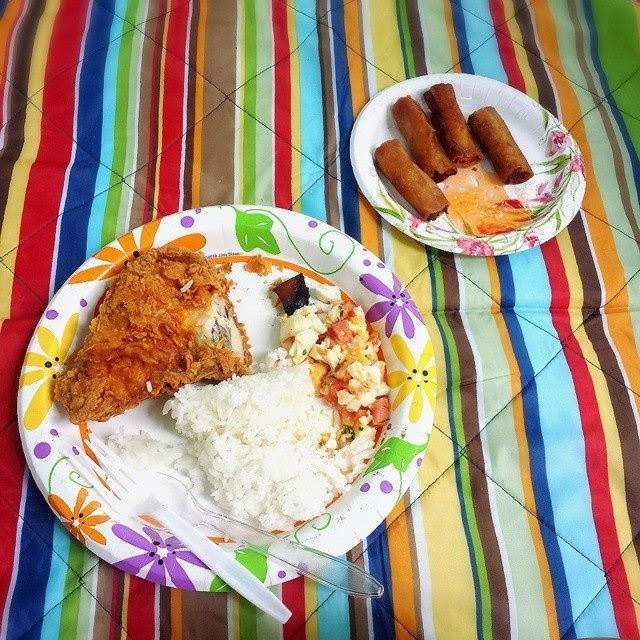 Fried chicken, rice, salted egg salad, and some lumpia (spring rolls).
Last but definitely not least, I finished three books this month. They allowed me to travel from the war-torn city of Kabul in Afghanistan, to Cinque Terre and the Ligurian sea in Italy, to a fictional world where ash falls from the sky and dark mist comes out every night, all while snuggling in the safety of my sofa.
All in all, I would say I had a fantastic month, despite getting sick and forgetting to blog until now. 🙂