March was kind of an insane/stressful month for me for all sorts of reasons, so I tried to keep up with my Photo a Day project but just let go of my blog for a little while. Part of the reason is because we're moving back to NYC end of April (yay!) but had seen over 20 apartments with no end in sight until one Friday, when I decided to use my personal day to look at more apartments instead of touring some friends around NYC. I was a little sad about it, but it was well worth it, because that was when we found our new apartment (it wasn't even listed on the market at the time). In true New Yorker style, we immediately applied for it and put together everything we needed for the approval, in case someone else tried to nab it.
That Sunday, a bit more calm after finding a place to live, we headed into the city to visit a few classic New York spots and eat at some not-so-classic places with my friend Jules and her husband Kent, who were in town for a few weeks.
The Intrepid Sea, Air & Space Museum
Pier 86, 12th Ave. & 46th Street
We started with a visit to the Intrepid Sea, Air, & Space museum. I had never been there before, despite having lived in/around NYC for almost 9 years, so I didn't really know what to expect. Mike, who's a huge history and military history geek, was super pumped about the visit.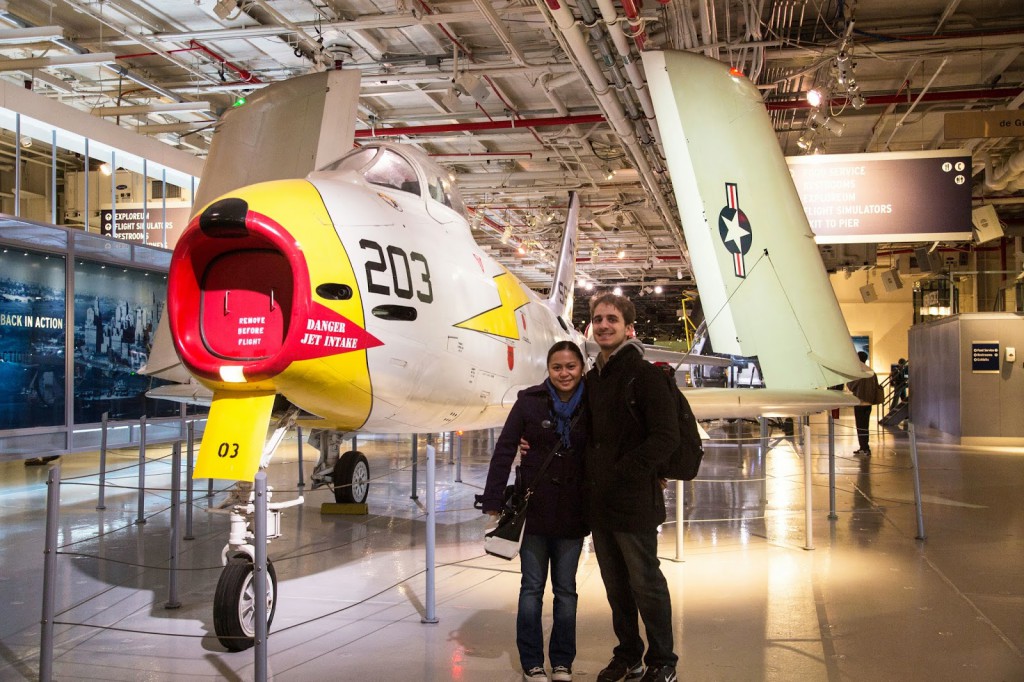 Michael and me at the Intrepid
Their admission prices are pretty steep if you're buying the tickets there, but we had New York Passes for 3 days (our friends got the 7 day passes), which allowed us to see a whole bunch of New York spots for "free". Next time you're in NYC for some common sightseeing, you might want to check them out: http://www.newyorkpass.com/. I should probably tell you they didn't sponsor our passes in any way, I just think that they're very convenient and will save you some money if you're planning on hitting 2 or more attractions/tours per day.
We parked about 2 blocks from the Intrepid, and the walk to the museum was miserable and frigid, so we decided to check out the inside of the USS Growler (a submarine) first.
The USS Growler



It's really eye-opening and quite frightening to think about what the inhabitants of the USS Growler and any other similar subs had to deal with when they were at sea. I can barely imagine living a week in such close quarters, sleeping in a tiny bunk bed, and having pretty much nothing for entertainment but the backgammon and chess tables in the "cafeteria", let alone entire months. Showers were a luxury for these seafarers, because all water had to desalinated. Kind of puts any 9-5 job woes into perspective.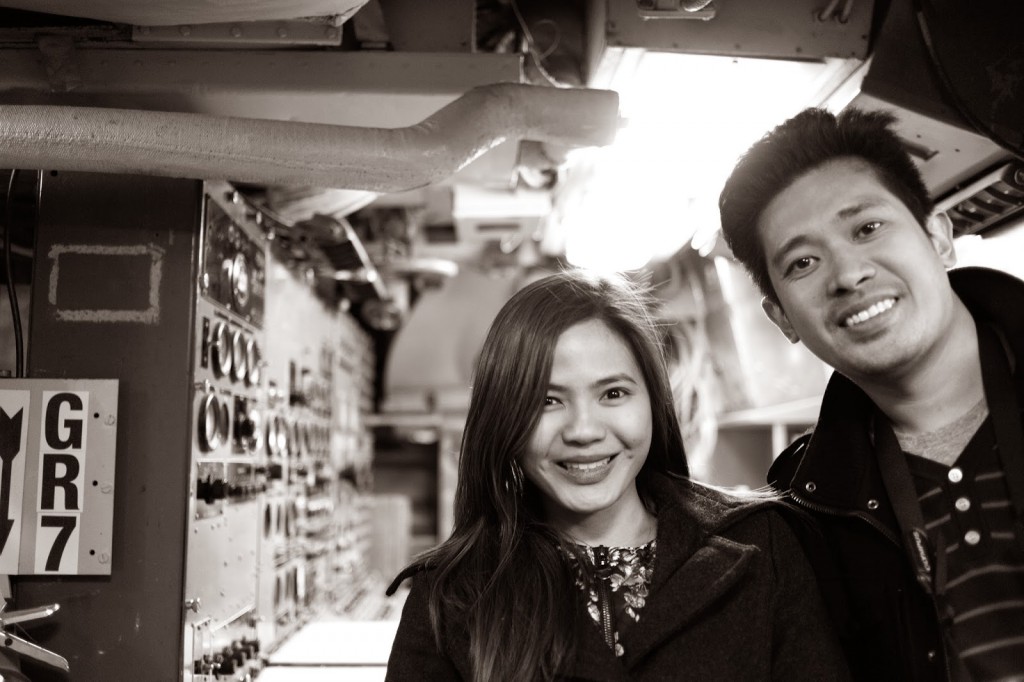 Jules and Kent
The Intrepid
Here's what the museum's official site has to say about the Intrepid:
"Launched in 1943, the aircraft carrier Intrepid fought in World War II, surviving five kamikaze attacks and one torpedo strike. The ship later served in the Cold War and Vietnam. Intrepid also served as a NASA recovery vessel in the 1960s.
More than 50,000 men served on board Intrepid during the ship's time in service, and more than 270 men made the ultimate sacrifice.
Intrepid was decommissioned in 1974. Today, Intrepid is berthed on the Hudson River as the centerpiece of the Intrepid Sea, Air & Space Museum."
There's not much more I can say about it, except that there are so many aircrafts to see here, and there are rides for the kids. The short film about the Intrepid is interesting as well. For instance, did you know that John McCain served on the Intrepid? He's in the film for a bit talking about his tenure there.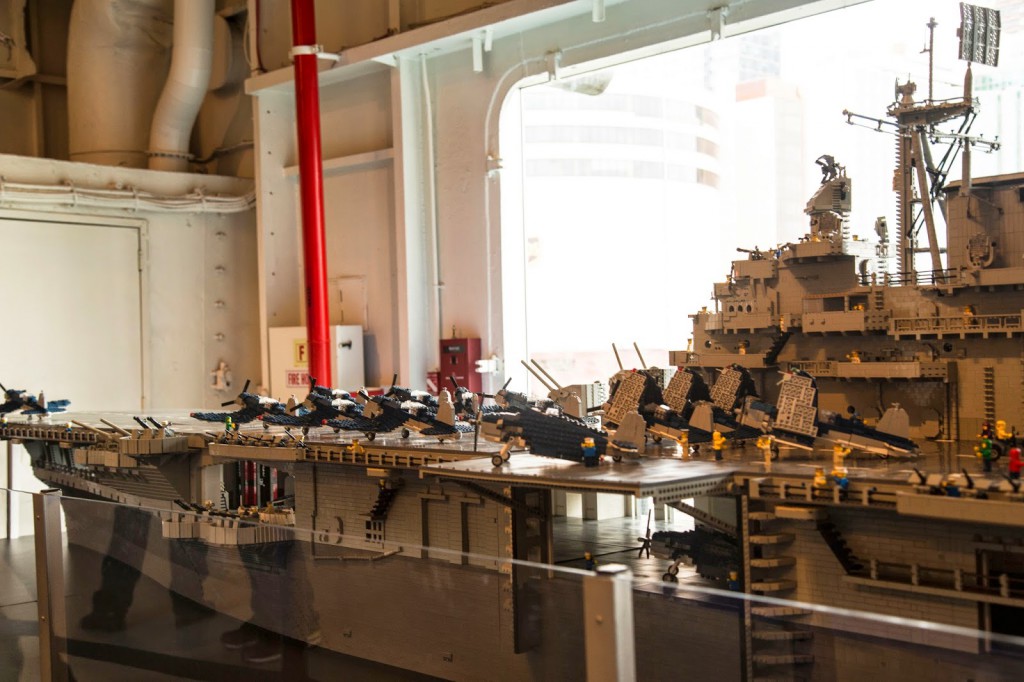 Lego model of the Intrepid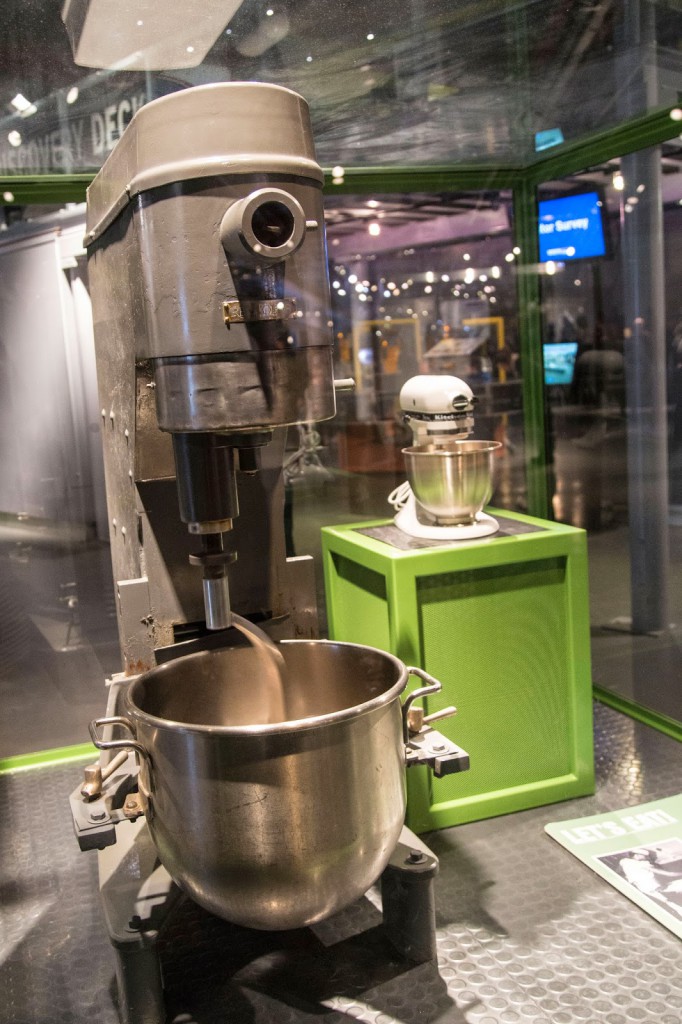 Industrial-sized mixer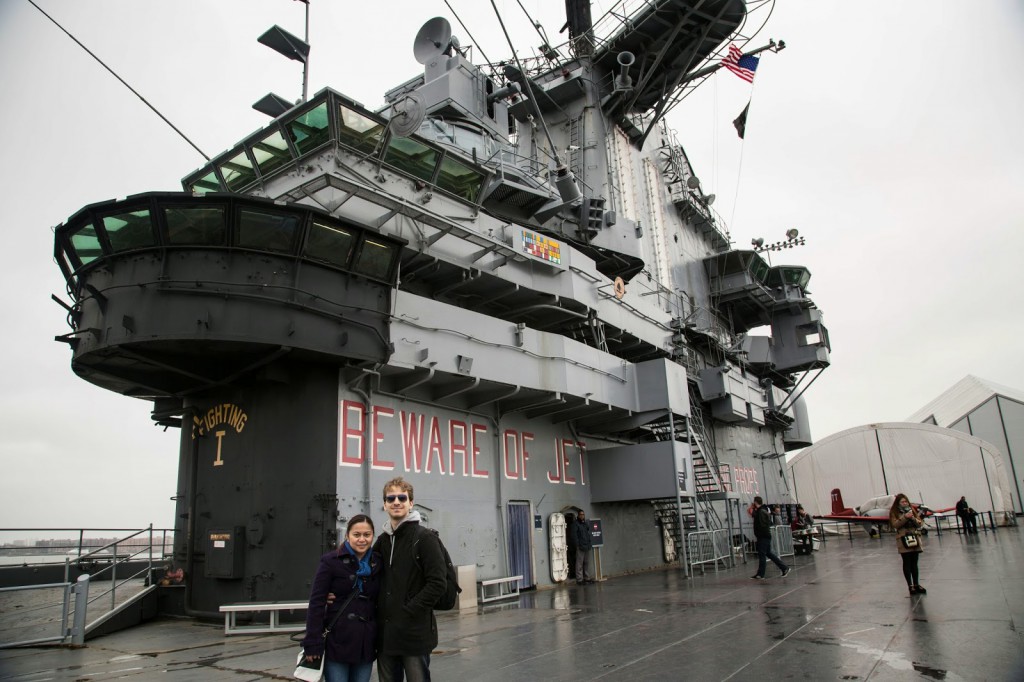 Mike and me
Gotham West Market
600 11th Ave
New York, NY 10036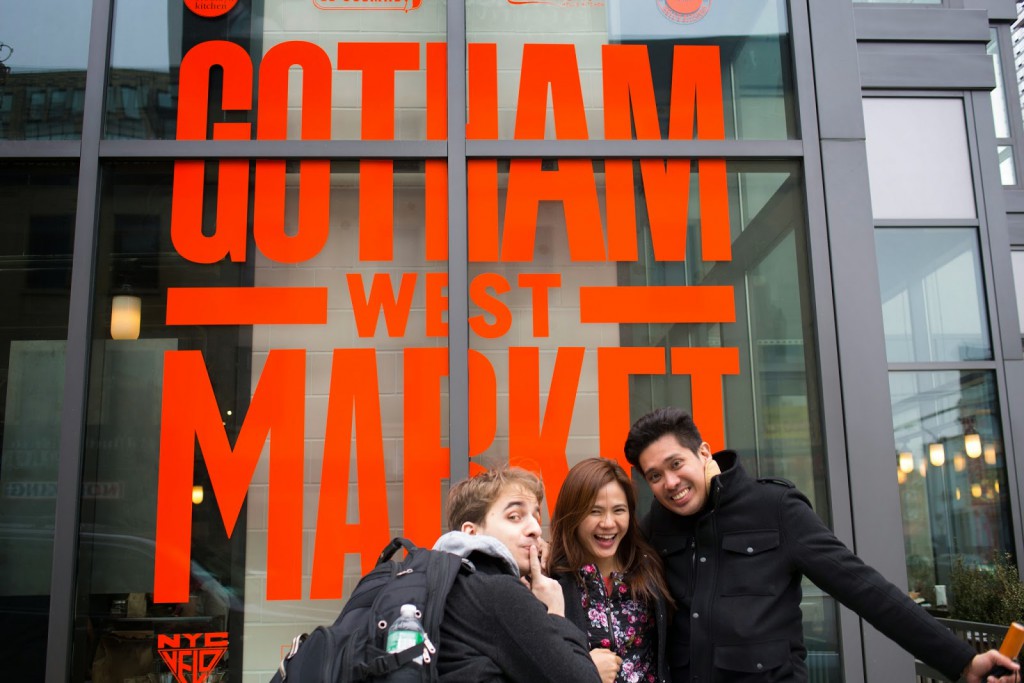 Uh-oh. Anyone seen "Cloudy with a Chance of Meatballs"?
After walking around at the Intrepid, we were famished and a bit exhausted. Luckily the Gotham West Market was a block from where we parked.
We passed by Gotham West Market on our quest to find a parking spot to see the Intrepid. It looked like something along the lines of the Chelsea Market from outside. My Yelp research informed me that it's more like a mid-priced food court with a bit of character and decent ambiance. What I liked about it most was the lack of the nauseating crowds at Chelsea Market, which I attribute to it being a bit too far from any subway line.
We were inexplicably drawn to Ivan Ramen, despite there being quite a few food establishments at Gotham West. Jules and Kent had the slow-cooked pork donburi and ramen, both of which they said were delicious.
I had the curry rice with shredded rib-eye (+ 1 hard boiled egg), and the napa cabbage salad. The salad was a little too sour for my taste (too bad, because it looked fresh), but the curry was absolutely delicious. The rib-eye was quite tender, and the curry was tasty and sweet in that Japanese curry rice way. I even enjoyed whatever pickled thing it was that they put on top.
Mike couldn't make up his mind, so he ordered a pulled pork sandwich from Genuine Roadside, with a side of sweet potato fries and ranch dressing. I didn't have the sandwich, but the fries and ranch dressing were the bomb. I would go back just to eat those.
He also had a ramen, which I loved but he didn't care for. It's mostly because it was very garlicky, and he's not a fan of that.
Perfectly happy with lunch, we headed uptown to see the view from the Top of the Rock. The friendly people at the ticketing booth informed us that visibility was at 50% up there, and chatted about where we were from and other random things. I guess that's one good thing about touring New York in the cold: the touristy areas are less busy so everyone's more inclined to help you out.