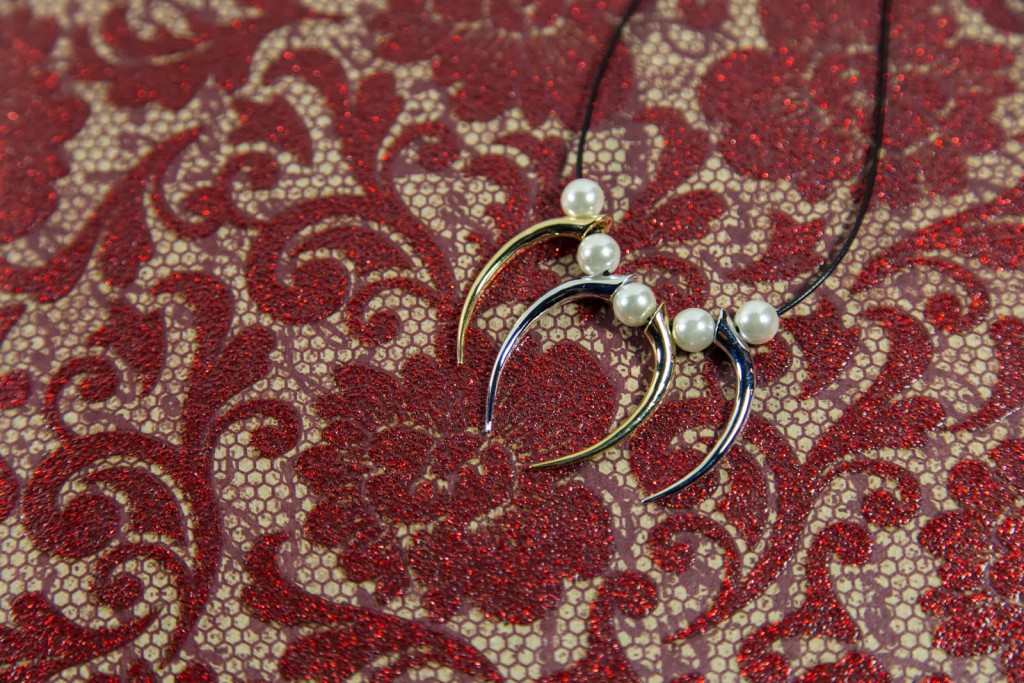 I was extremely pumped about doing this walk because:
a) I'd never done a Gramercy walk before
and
b) We were doing the walk on my day off, so I was expecting a lot less stress due to the lack of weekend shoppers
Just as I had hoped, we had a fantastic time, which started off when we entered Tommy Lasagna, famished and excited.
Tommy Lasagna
119 E 18th St
New York, NY 10003


I wasn't expecting a very authentic experience going into a place called "Tommy Lasagna", but we surprisingly had a meal more similar to the meals we had in Italy here than in any other Italian place we've been to in NYC. Now, we don't go out of our way to go to expensive Italian restaurants in general, so I'm sure there are plenty of authentic fancy restaurants out there in the city, but out of the mid-ranged places and few expensive places we've been to, this definitely wins. Plus, lunch here is very, very reasonable.
When we went in, one table was occupied by a pair of guys in suits looking like they were having a very late business lunch (it was around 2 pm, we timed it so that we wouldn't risk being in a crowd of people on their lunch break). Other than that, it was empty, so we were told to just pick whatever table we wanted.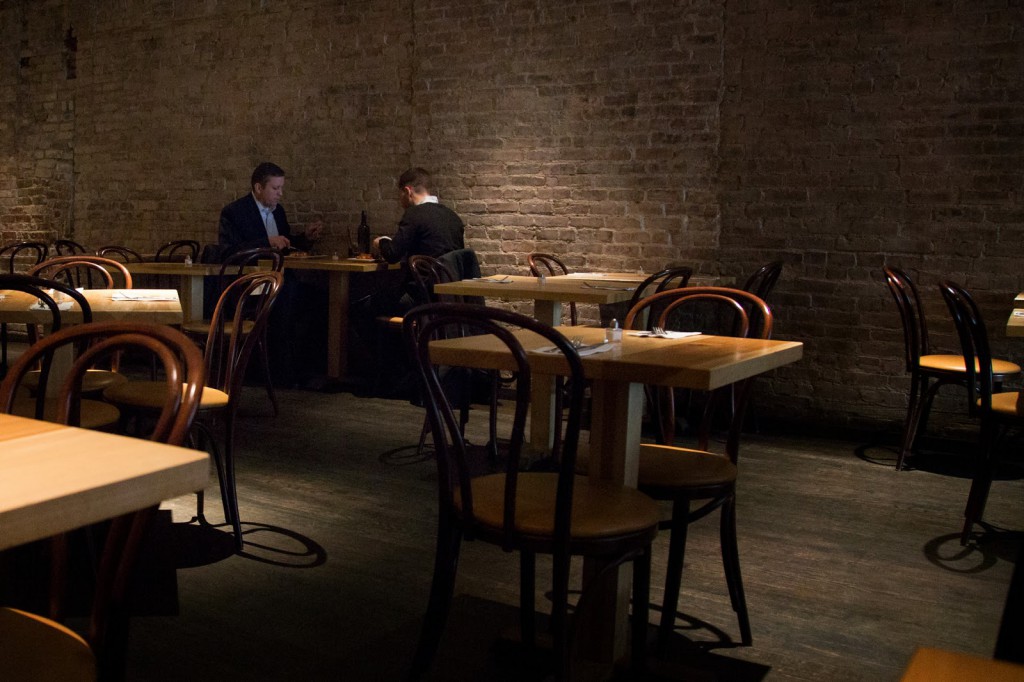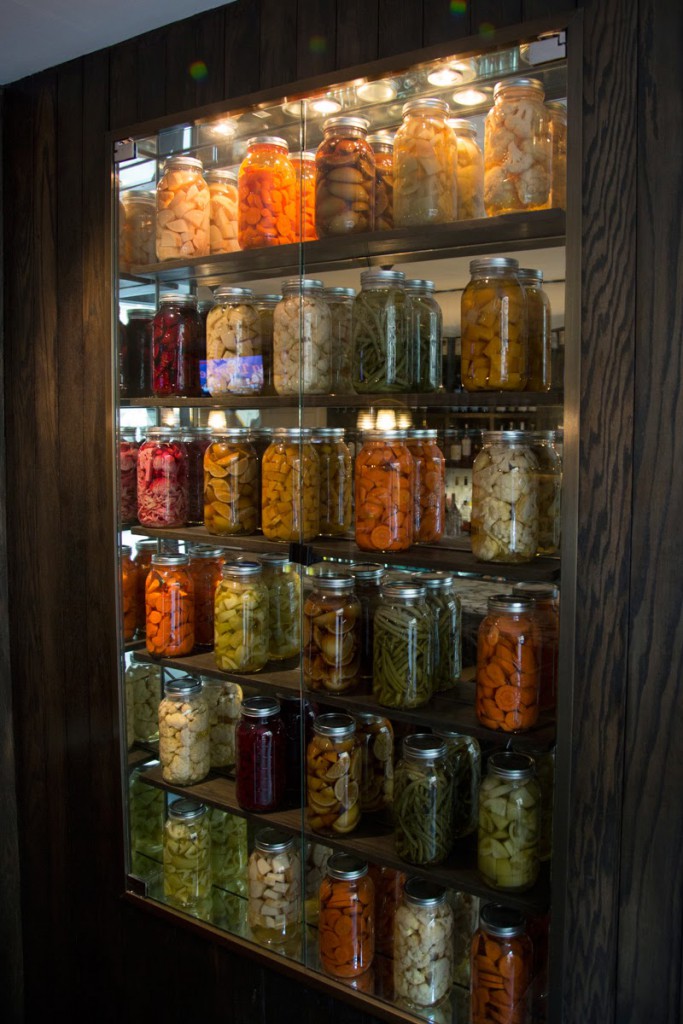 We started with a charcuterie platter and some bread. Their regular charcuterie platter consists of prosciutto di parma, sopressata, mortadella, cornichons and olives, but Michael asked them to ditch everything else and just do prosciutto and sopressata, and they very nicely obliged. The platter was delicious, and the prosciutto was very close to the prosciutto we had in the Amalfi Coast: moist and a tad less salty than your usual cuts from the deli. The sopressata was also good. We took home most of the platter to make breakfast sandwiches the next day.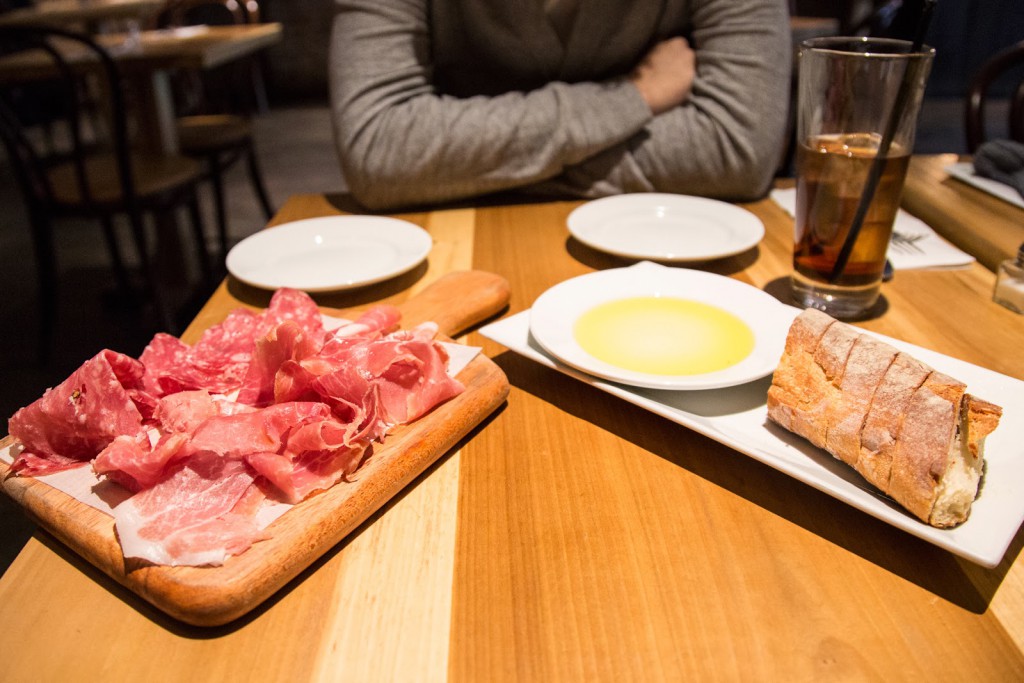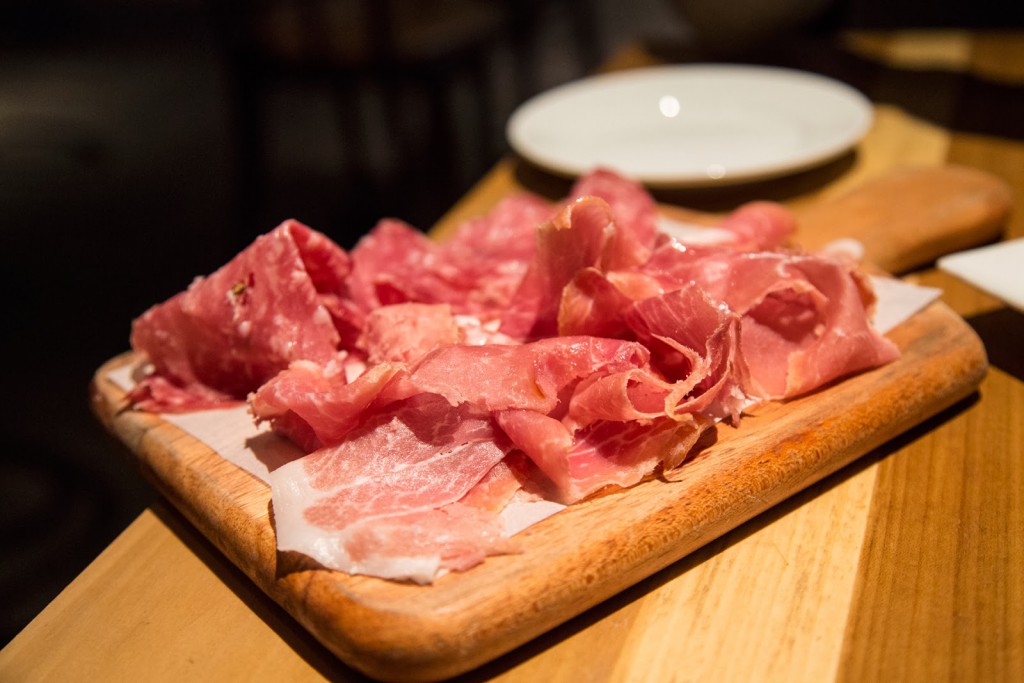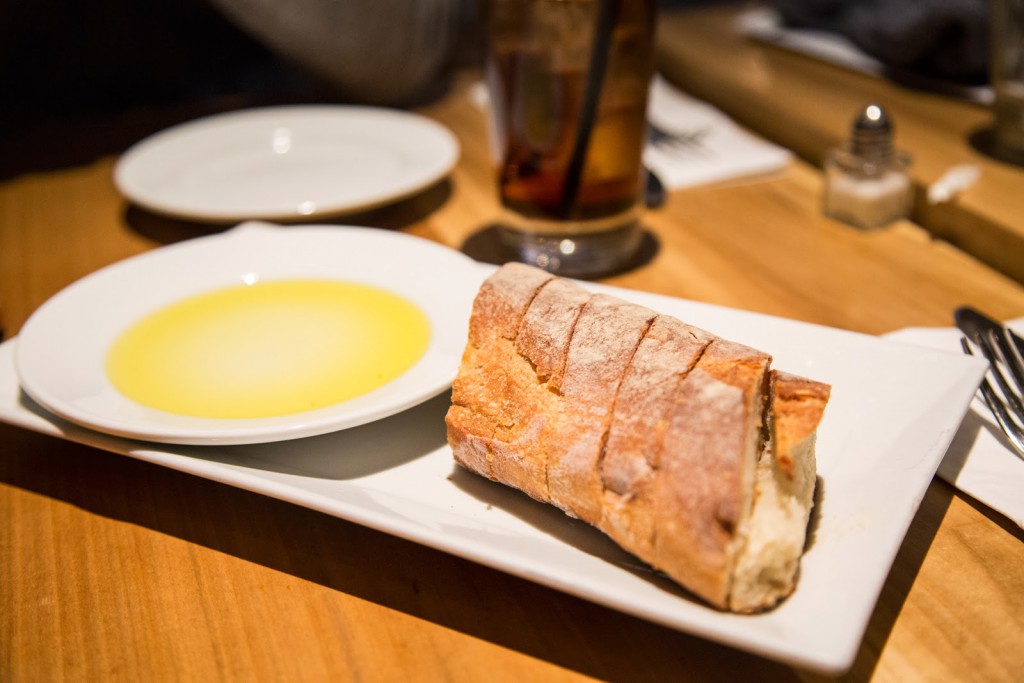 I had their truffle lasagna with wild mushrooms, black truffles, and bechamel sauce. The lunch portion comes with a choice of caesar or tricolor salad, and I picked the tricolor because I was interested in the aged provolone (YUM! Must get this for my own salads).
The lunch portion is pretty small, almost a "Filipino-portion" I would say, which was a good thing since I needed to cut the guilt of having all that glorious truffle, pasta, and bechamel, and at $13 it's very fairly priced.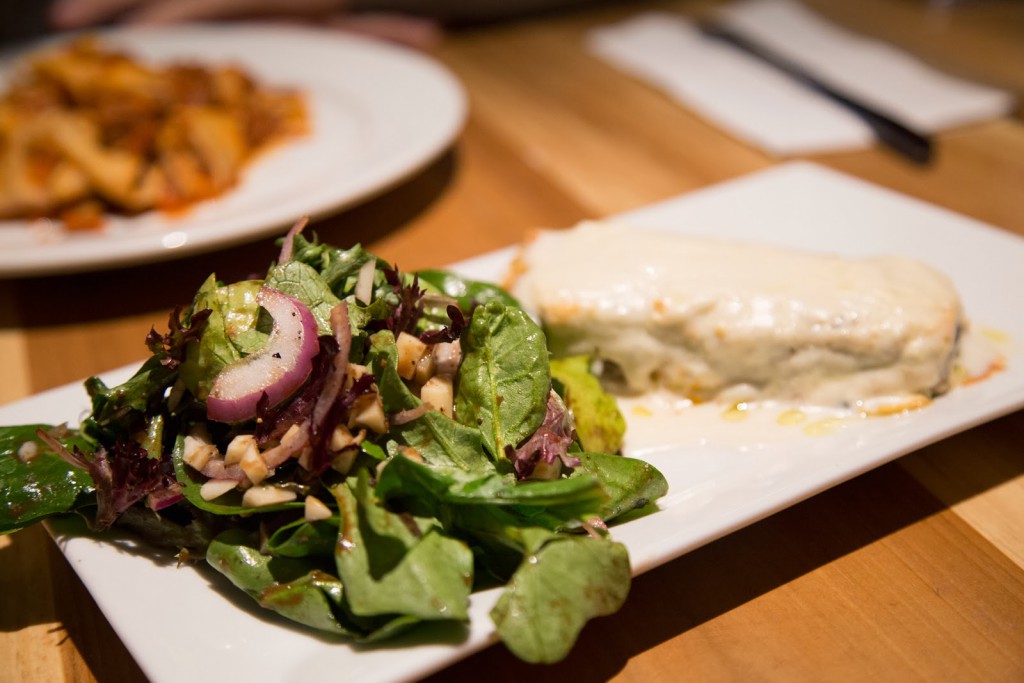 Michael had the papardelle bolognese, which we judged to be exactly like the bolognese we had in Italy. It was good, but my lasagna was so rich, creamy, and heavenly, that Michael couldn't help but be sad he hadn't tried one of their lasagnas. I guess their name should've been a hint.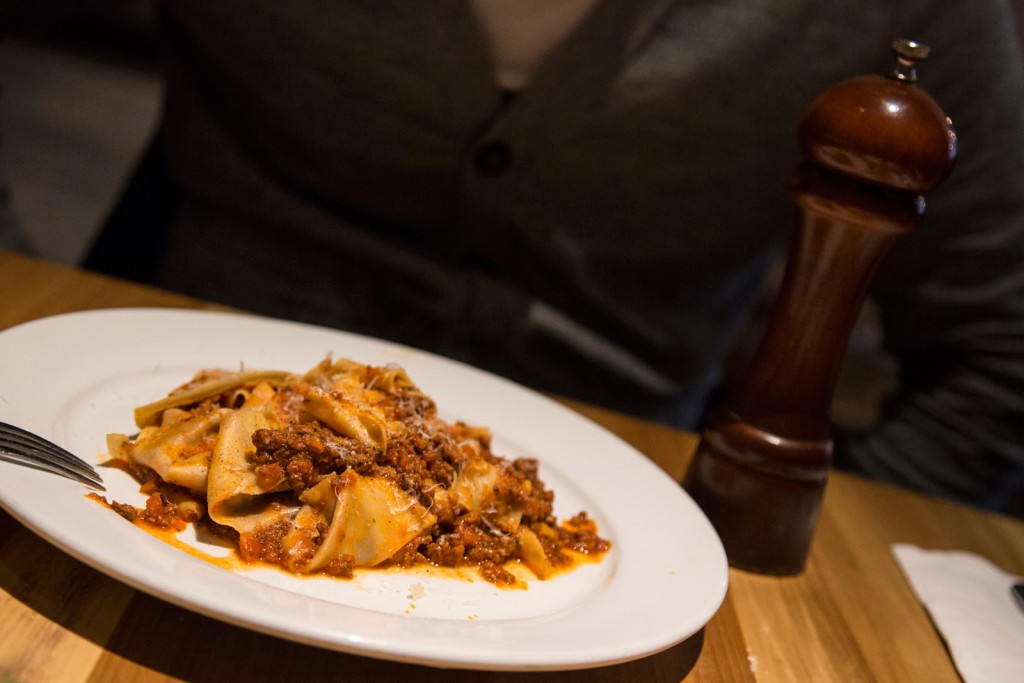 Union Square Market
After the meal we walked through Union Square market on our way to Nordstrom Rack, and bought some honey from the "Tremblay Apiaries" booth (they are from upstate New York). They even suggested exactly which honey we should get. We got the summerflower because we use it mostly for tea.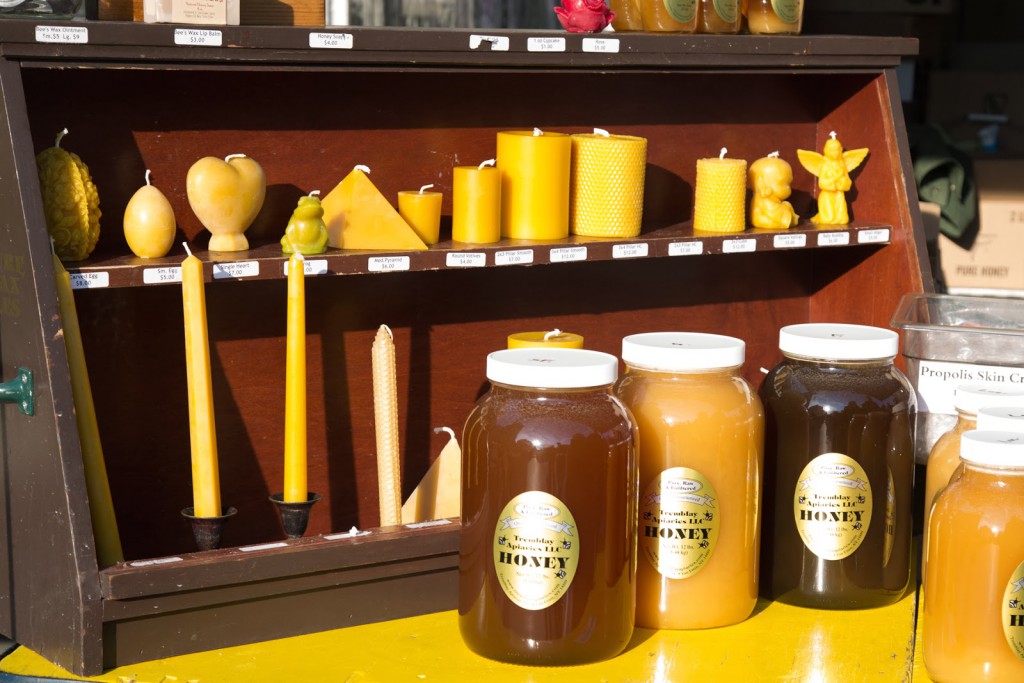 Nordstrom Rack
60 E 14th St
New York, NY 10003
Nordstrom Rack is a pretty popular department store outlet, so I'm not gonna say much about it, except that I got this "Laundry" jacket for a great deal (around 60% off). It has the color of a military jacket, but it's structured and is lined with fleece. I expect this will be my favorite jacket this coming spring.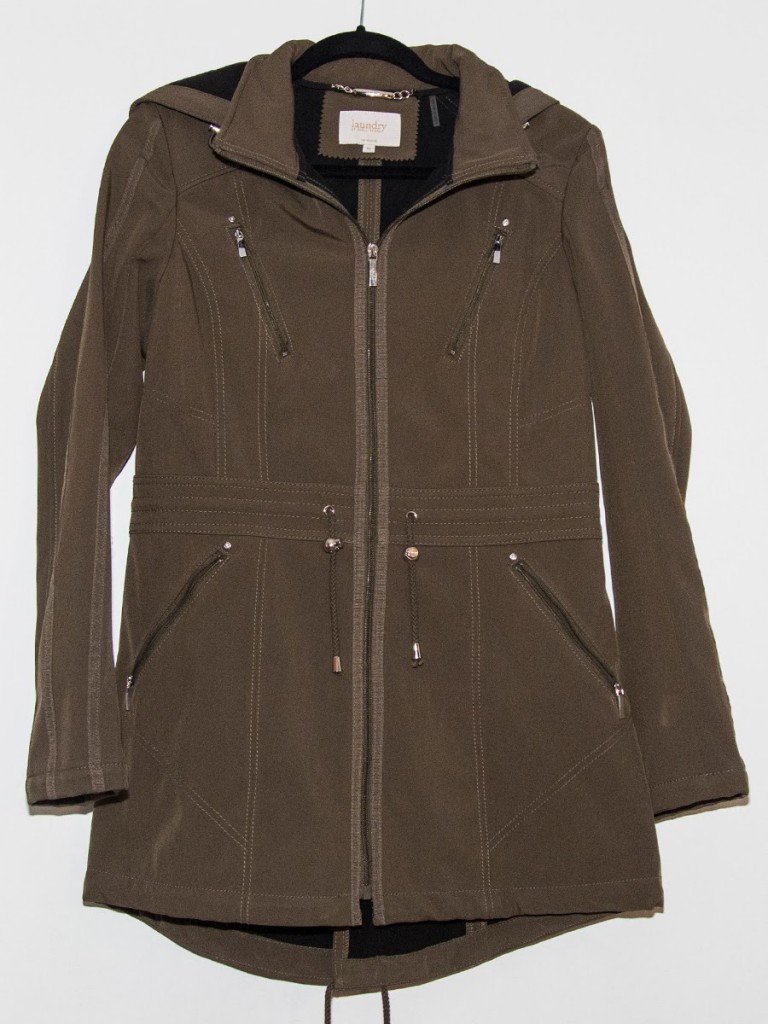 Madman Espresso
319 E 14th St
New York, NY 10003
There are plenty of coffeehouses in the Gramercy area that have good reviews on Yelp, but this one has several reviewers who were ecstatic over their dirty chai latte, and I hadn't had a good one in a while.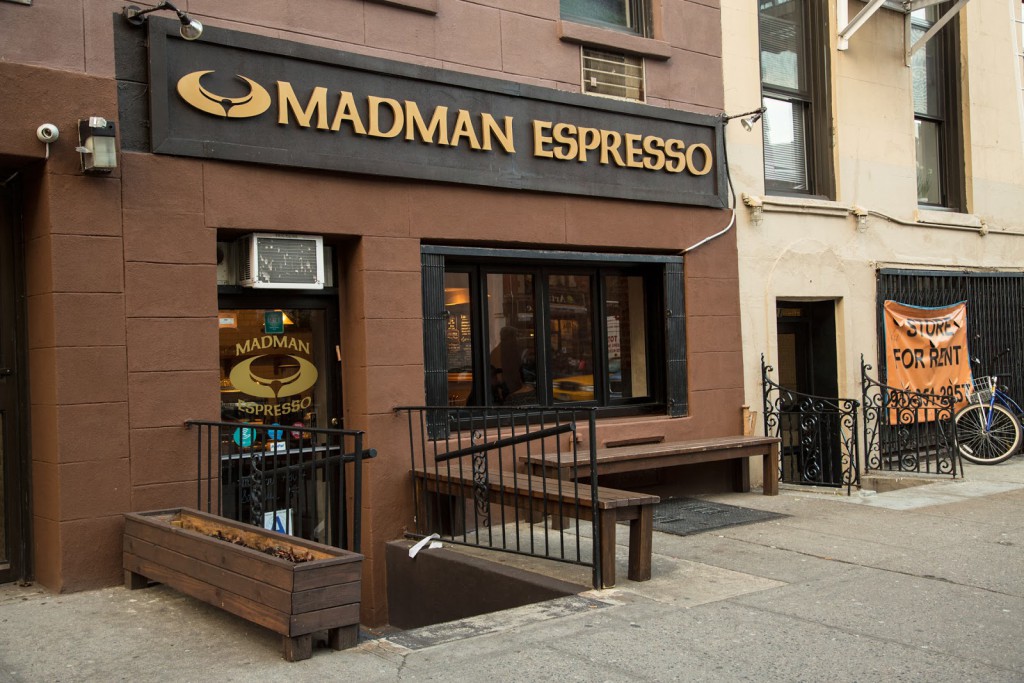 I had mine with soy milk, because again, someone raved about it, but they have regular, skim, and almond milk too. The reviews were certainly correct on the chai latte. It has a very strong chai flavor, which is sometimes a bit much for me, but somehow the espresso cuts into that and the blend is quite delicious, strong, and almost decadent (not something anyone would usually say about a beverage that has soy milk in it). Be warned that they put in the sugar for you, so if you're a bit of a control freak when it comes to that, just let the barista know. I was perfectly happy with how mine was made though.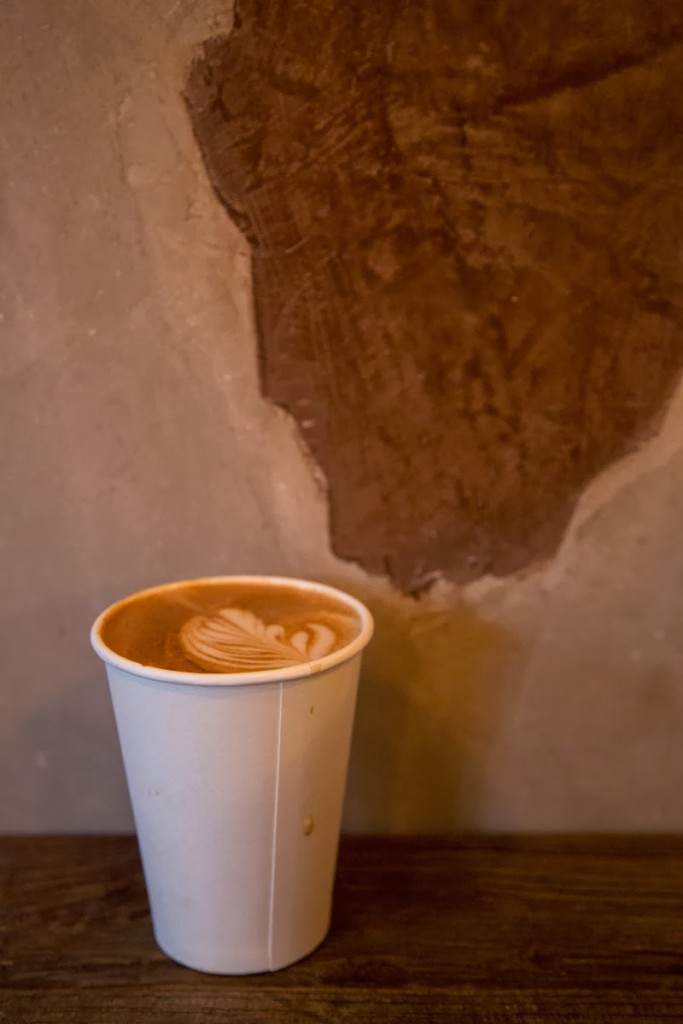 The place is quite small, though it does have a few seats and one big table. They also have free wifi, and the barista is very friendly.
Bash & Bow
210 E 21st St
(between 3rd Ave & 2nd Ave)
New York, NY 10010
I went into Bash & Bow expecting not to be able to buy anything because I've seen much crappier stores in Brooklyn sell hundred dollar jewelry, so I was pleasantly surprised when I found out how affordable (not to mention gorgeous) their items were. They don't actually make their own wares, but the store is curated wonderfully, and I could barely contain myself.
It's a little cramped in there (what boutique in NYC isn't?) but they have one dressing room at least and they even wrap presents for you! The adjoining Bash & Bow next door sells stationery and home goods, so I'm not surprised they make an effort in that regard.
I got these lovely earrings for $22, and the bangle for a bit less ($18 I think).
I wanted to get one of those necklaces with massive "stones" on them that are everywhere nowadays (like some of the ones below, quite a few of them at around $35), but I fell in love with the tooth and pearl necklace in the image below that.
Then I got this interesting belt, which I thought was pretty cute.
And this LBD.
Needless to say, I made out like a bandit on this walk, and I'm definitely happy about it. I don't usually shop a lot during walks, but I think all the things I have that I love, love, love are the ones that I bought in person.
Map of this Walk


A: Tommy Lasagna – 119 E 18th St New York, NY 10003
B: Union Square Market
C: Nordstrom Rack – 60 E 14th St New York, NY 10003
D: Madman Espresso – 319 E 14th StNew York, NY 10003
E: Bash & Bow – 210 E 21st St(between 3rd Ave & 2nd Ave) New York, NY 10010