Our supposed second day in Positano was spent mostly in Capri. I initially was not sure whether I wanted to go see this island, despite it being listed in the book "1,000 Places to See Before You Die", since I'd heard from other people that it's overrated. I'm really glad I went though, because for the first time in a long while, I've been feeling the urge to go back to a place I've already traveled to, and that's Capri. I want to go back and swim in its many grottoes, have lemon cream fettucine at Marina Grande, do all of the things we missed doing when we were there, and sip a shot of their limoncello every night.
Before anything else though, we had breakfast at the Hotel Miramare in Positano. It was about the same as the spread we'd seen in Rome. There was a lot of fruit, yogurt, pastries, charcuterie, and cheese.
I, of course, carbed it up.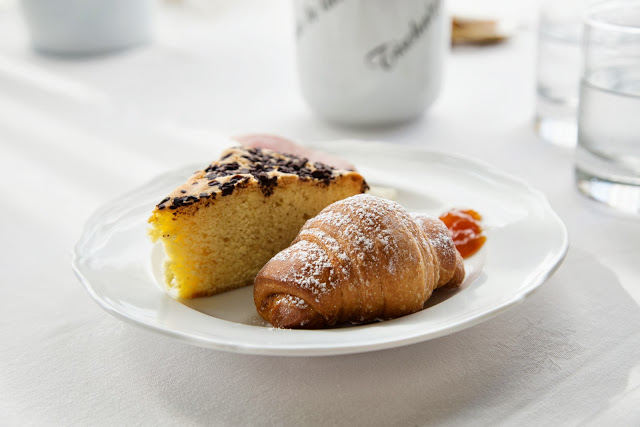 The breakfast area was very pretty, and had a decent view of Positano. I especially loved the flowering vines on the ceiling. Someday, when I'm retired and hopefully able to travel, I'd like to come back to the Amalfi Coast for a week, have long leisurely breakfasts everyday, reading novels and eating well in rooms such as this.
After breakfast, we headed down to the beach for some coffee and sorbet.
I had a cafe freddo, which is what I used as a substitute for ice blended coffee (not very popular in Italy) the entire trip. It's frozen espresso served in slush form (like a granita) with whipped cream on top. It's more of a dessert than a drink really, but any excuse to have dessert is ok by me.
Mike had a lemon sorbet as per usual.
We were waiting for a tour company to get back to us regarding a private boat tour of Capri, so we hung out at the beach for a bit and enjoyed the scenery.
Once we found out that we had a boat, we got on the ferry going to Capri (runs every 30 minutes). The ferry docks at the Marina Grande, which is Capri's main port.
Ristorante L'Approdo


We couldn't stray too far from Marina Grande, since we were scheduled to meet up with our boat's captain a little after lunch. Luckily, we found a restaurant right on the "boardwalk" that has a Certificate of Excellence 2013 from Trip Advisor.
We ordered the mozzarella and tomato (or caprese) salad, because one of the region's specialties, and to be honest we really enjoyed it everywhere we went. Their tomatoes are some of the freshest I've ever seen/tasted. I read somewhere that the fresh produce is wonderful in the Campania region because it's sun-drenched and rich with fertile volcanic soil from Vesuvius. This was certainly clear to me judging from the fruits and vegetables I tried during the trip.
The lemon cream fettuccine was so good, and left me wanting more. It was simple and creamy, with a very light lemon flavor. The lemon balanced out the cream so perfectly that we could not stop eating this.
I was in the mood for a calzone, so I ordered one stuffed with prosciutto and mushrooms. It was a little too salty for my liking (and I'm into salty foods). I think maybe it's because there was a lot more meat and a lot less cheese than I'm used to, or it could be that it was too much compared to the lightness of the pasta. It was certainly a huge serving though, and rivaled the servings from any of those Americanized Italian restaurants in New York.
Two out of three dishes were fantastic, and the place itself had a really good location, perfect for people watching and enjoying the view of the marina, so it was overall a delightful experience.
Limoncello di Capri


Right before meeting our boat's captain, we shopped at "Limoncello di Capri", which in my opinion had the best limoncello out of all the free sips we were given during our stay in Rome and the Amalfi Coast. Everything in the store is lemon-themed: limoncello, limoncello cream, lemon candy, lemon chocolate, lemon marmalade, even lemon-themed dinnerware and kitchenware. There are quite a few stores that have lemon-themed wares as well in Sorrento and Ravello, but I enjoyed this one the most. Definitely get the limoncello and limoncello cream if you're ever in the area, and the lemon candy and lemon candy covered chocolates would be a good addition to your pile of souvenirs.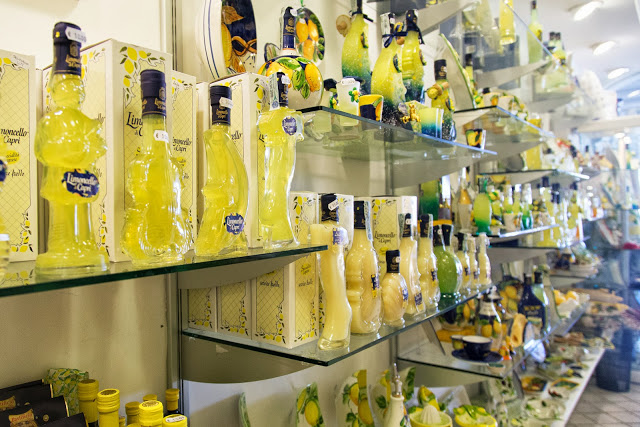 Lemon attack!
We booked our boat through CapriTime.com, and it was a half-day tour because the last ferry going to Positano was leaving at 5:00 pm. We met up with our captain Antonio in one of the bars facing Marina Grande. He was very friendly, funny, and entertaining. More importantly, he gave us information about Capri that could fill up an entire travel book. He explained the pros and cons of going to certain touristy areas, was very flexible, and gave us options regarding where to go.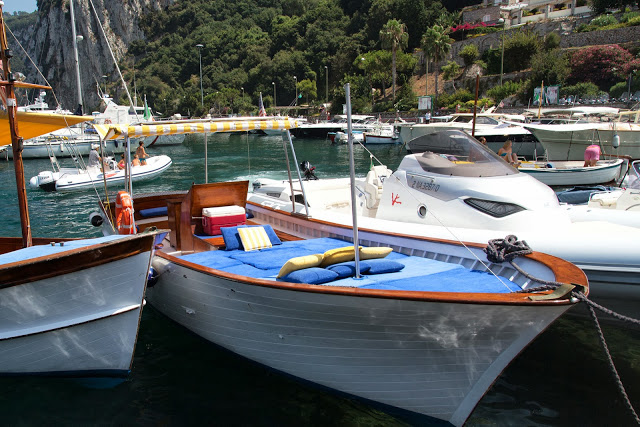 The boat we used.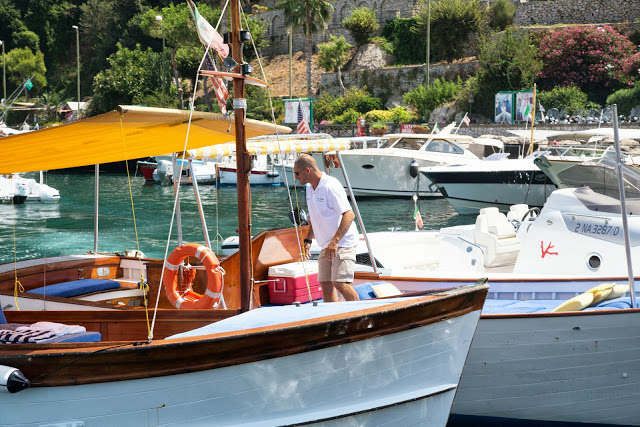 Our boat captain, Antonio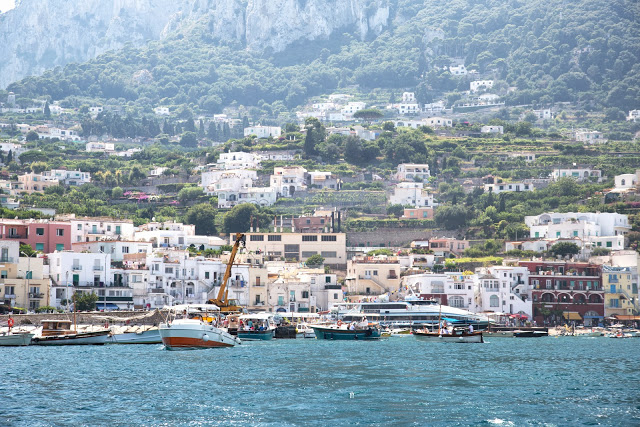 View of Marina Grande from the boat
One of the first things we saw on the tour was the statue of the  boy of Capri, which was supposedly inspired by the son of a fisherman waving hello to his father coming home from work, but is now said to be waving hello and goodbye to everyone who visits the island.
There's not much to be said about the rest of the tour (mostly because I was busy "relaxing"). The island was all sun, sky, cliffs, yachts, boats, bikini-clad and sun-bronzed vacationers, grottoes, grottoes, and more grottoes, named for the colors the water looks like inside of them (blue, green, white, pink).
This stalagmite is often mistaken for a statue of the Virgin Mary: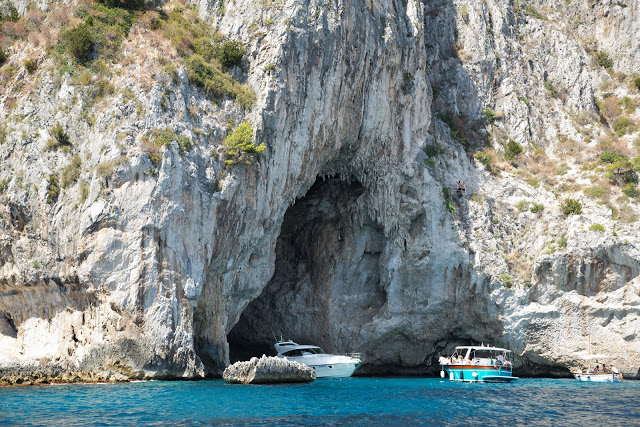 White Grotto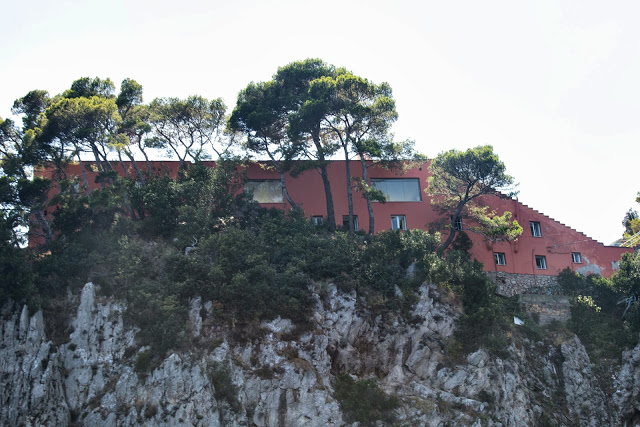 Casa Malaparte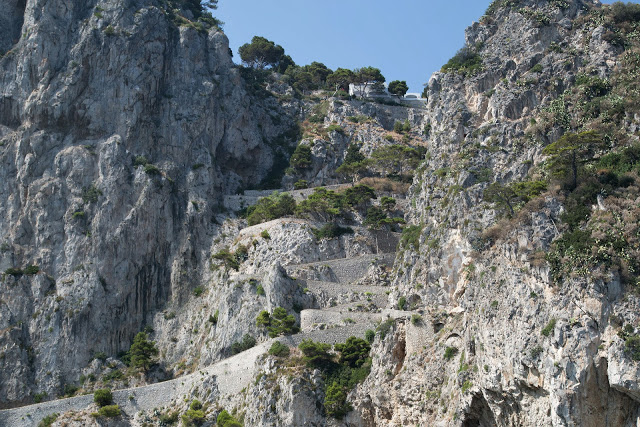 Via Krupp (switchbacks)
Antonio anchored the boat a few hundred yards off the coast for a bit so we could do some swimming.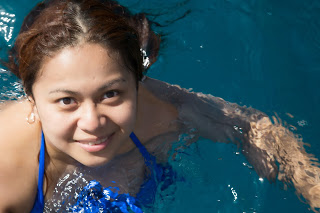 Me enjoying a swim in the Capri sun (lol)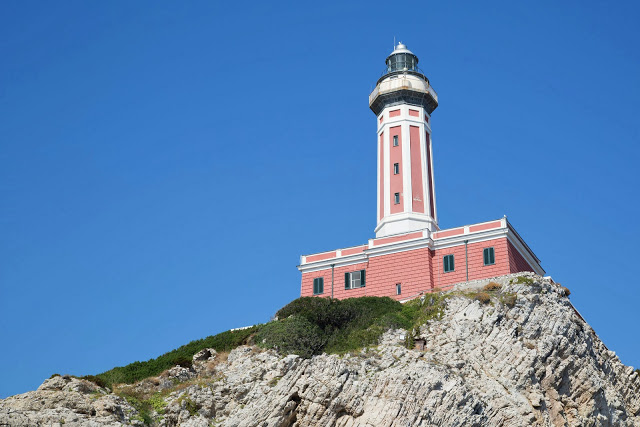 Capri Lighthouse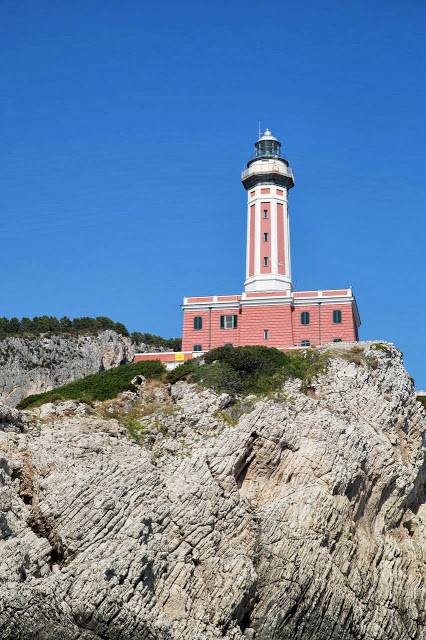 Capri Lighthouse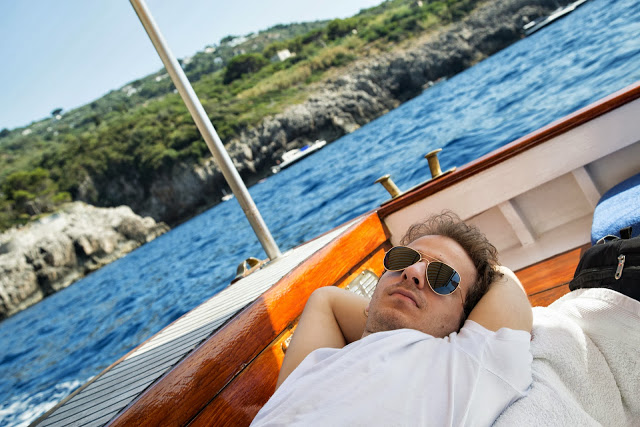 Siesta time for Mike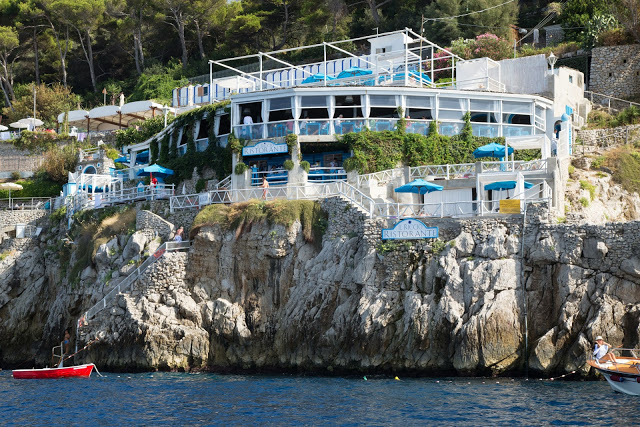 Il Riccio, a restaurant with one Michelin star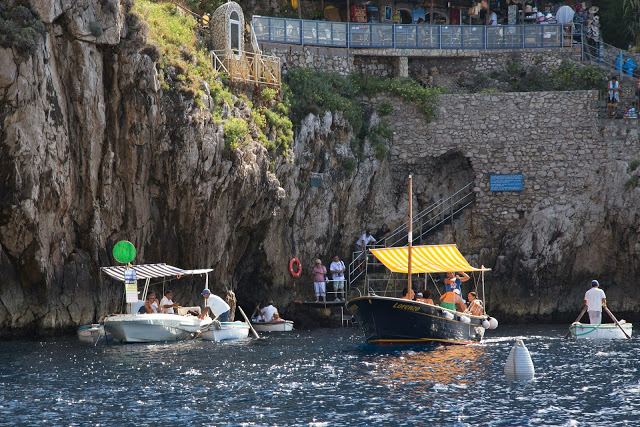 The entrance to the blue grotto. The boat on the left is the ticket booth.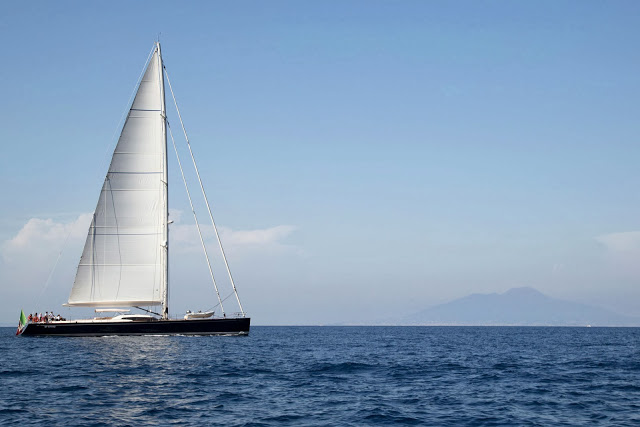 Silhouette of Mt. Vesuvius on the right
After our tour, we headed back to Positano, where I took photos of only a few of the many cats I encountered on the Amalfi coast. They're usually given plates of food to eat outside, and they generally hang out wherever they want.
We rested briefly at the hotel, then walked up to Next2 for dinner. The hotel concierge called it "the best restaurant in town" and we wanted to confirm it for ourselves.
We stayed inside since it was sweltering hot outside, so we had a room to ourselves (everyone wanted to sit outside).
Mike had a lovely canneloni, and I had fish rolled with vegetables and batter and fried. Both were superb. The fish was especially fresh and delicious. I suggest you keep ordering seafood if you're ever at the Amalfi coast, because it's good everywhere.
Mike had a sorbet for dinner, which he was obviously excited about, despite having ordered it several times already at this point.
I had a crunchy nougat semifreddo with caramel sauce, which I still dream and drool about. The perfect end to a perfect day.
Related Posts:
Not Bored in Rome, Italy, Day 1: Isa Hotel, Piazza Navona, The Pantheon, and Ad Hoc Restaurant
Not Bored in Rome, Italy, Day 2: St. Peter's Square, The Colosseum, The Roman Forum, and Food Shopping!
Not Bored in The Amalfi Coast, Italy: Positano
Not Bored in the Amalfi Coast, Italy: Sorrento
Not Bored in Italy: Sorrento and Pompeii