Why, hello there blog! I haven't done a post for about two months now, which you can attribute to the fact that I have WAY too many hobbies. Some of which will have me holing up at my apartment for days at a time when I'm not at work (reading, watching kdramas, cuddling with and cooing at my pets). I also may have gotten a bit stressed from vacation blogging overload, so I'm taking a break from that and writing about a place a little bit closer (by that I mean thousands of miles closer) to home: Cape Cod. Also known as: The Cape.
Before I met my husband, whose parents have a cottage up there and has been vacationing up there pretty much his entire life, I knew and had heard very little about the cape. In my mind it was immortalized as THE place to escape because of the song "Escape (the Piña Colada Song) by Rupert Holmes:
"If you like Piña Coladas,
And getting caught in the rain
If you're not into yoga,
If you have half-a-brain
If you like making love at midnight,
I'm the lady you've looked for,
Write to me, and escape"
So from this I learned a few things.
FACTS ABOUT THE CAPE I LEARNED FROM THE SONG "ESCAPE"
Smart people who love to be lazy and get drunk on beach cocktails will likely love this place.
There are dunes at the cape
Dunes + beach cocktails had me leaning towards the fact there there might be a beach/beaches there (I might have gone with a desert if the cocktails were not involved)
Aaaand that was pretty much everything I knew. Impressive, no?
So for those of you who are just as informed as I was back in the day (all you non-Americans, or New Yorkers who don't care to research any place beyond Manhattan and Brooklyn, or New Yorkers who hate anything even remotely related to the Boston Red Sox), I've come up with this more informed list.
ACTUAL FACTS ABOUT THE CAPE I LEARNED FROM GOING THERE (AND WIKIPEDIA)
Sitting on the jetty at Seagull Beach
Seagull beach is a few minutes drive from the cottage, so it's pretty much our go-to beach. It's very peaceful out there on the jetty, and it's one of our first stops whenever we're there. I can actually feel the knots of New York City stress getting unraveled by the salty sea breeze when I'm hanging out there. The beach can be littered with seaweed and shells at times but the sand is very fine. It's perfect if you're all about walking barefoot at the beach.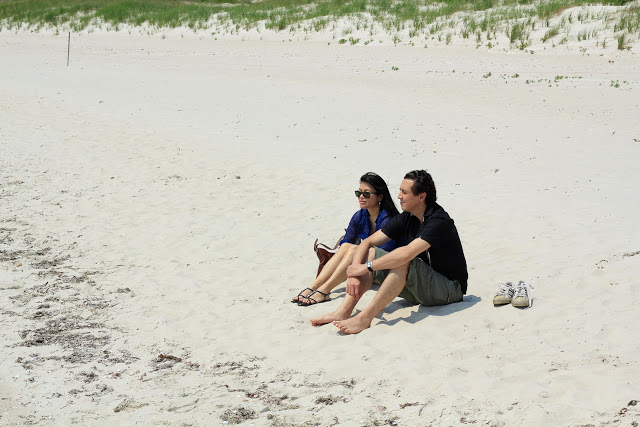 Vida and Kim just chillin'.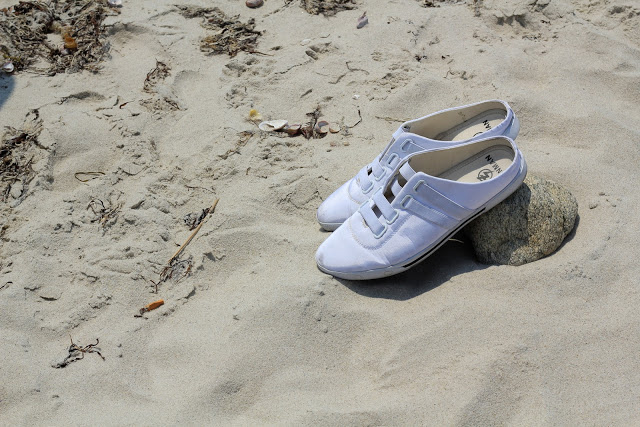 Go ahead and take those shoes off 🙂
Yes. With a K. No visit to the cape is complete without a breakfast at Keltic Kitchen. They market it as a place to get a "traditional Irish breakfast" but it's oh so much more than that. It's THE place to get breakfast. ANY kind of breakfast. Period. Well, maybe not congee, or tapsilog, or, err… ok fine. It's THE place to get a European/American breakfast. Let's just say if today were the last day of my life and I could have any breakfast I wanted, I would select something from their menu. Ok enough talking, more pictures to make you drool. GO.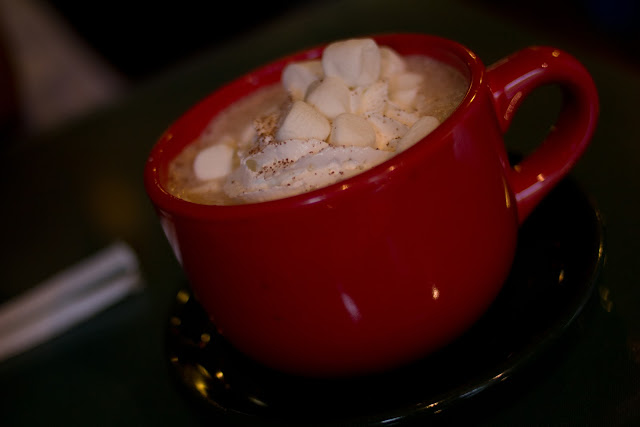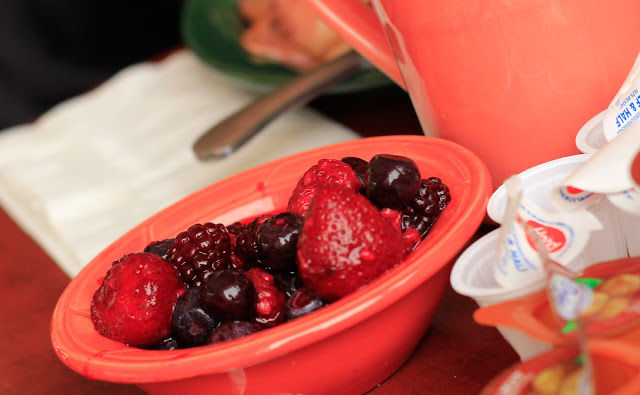 They have plenty more fun things on the menu like "bacon, apple, and cheddar potato pancakes", "portuguese sweet bread french toast" (amazing), lemon blueberry ricotta pancakes, omelettes, and they actually do have a traditional Irish breakfast which includes black and white pudding (think "betamax" if you're Filipino). They also have a seasonal menu that has stuff like pumpkin pancakes during the fall. Even their regular (and bottomless) coffee is fantastic.  Oh, Keltic. I'm drooling just thinking about you.
Lots of seafood? Check. Fried everything? Check.
Cooke's is a fantastic place if you're a fish and chips kind of person, which I TOTALLY AM. You'll also find some good choices if you're an "anything fried" and chips kind of person. They have some lighter fare like grilled and broiled seafood too, for all you party poopers and/or health nuts. Hey don't fret, I'm THAT person half of my life (the other half I'm scarfing down cakes by the  pound). My absolute favorite here is the fried whole bellied clams platter. Fried clams, french fries, MASSIVE onion rings, tartar sauce, and coleslaw. YUMMEH. They have a clam strip platter too for those less enthusiastic about the taste of the sea.