Warm weather always brings to mind picnics in Central Park, so one weekend we planned for exactly that.
Central park is huge, and there are always new areas to explore, but I opted to go on my usual "trail" whenever I'm there: Start near the Time Warner building, meander around and make sure to hit the following:
The Mall – a promenade lined with American elm trees. You can usually find some scattered street performers here
Bethesda terrace/fountain and The Lake – You see this area in a lot of pop culture media (Sex and the City, Gossip Girl, video game Grand Theft Auto IV, graphic novel series Sandman, musical The Producers, movie Elf, are only a few of the examples). It's no wonder this area is so popular since the view is breathtaking, and no matter how crowded it is I find there's always space to sit at the edge of the fountain if you're winded.
Conservatory Water – people can rent model boats to "sail" here, but I usually just take in the scenery
Before everything else though, we stopped by Whole Foods in the Time Warner building to get a whole bunch of food for picnicking. Then we sat on top of one of the giant boulders scattered across the park and had lunch.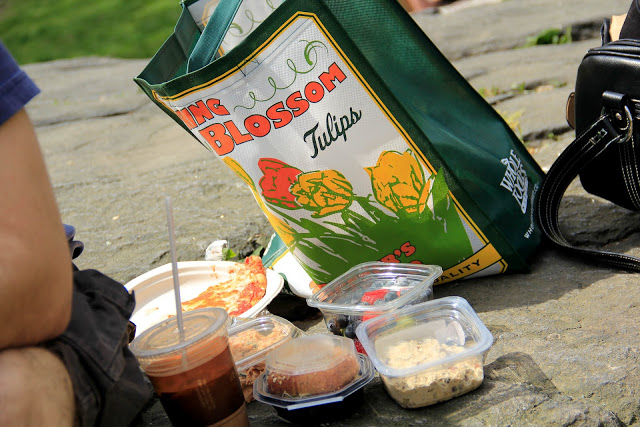 I loved this bag. Perfect for the season, festive, and green (in more ways than one)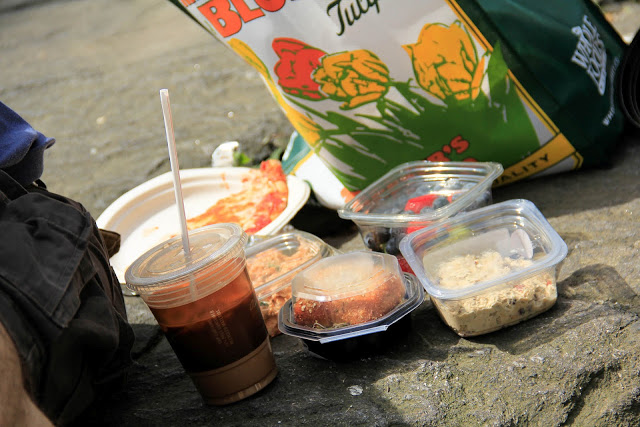 Iced mocha, slice of pizza, spicy rotisserie, chicken salad, tuna salad, fresh fruits are only a few of the things we got.
Quite a spread. I had some of the food for dinner as well.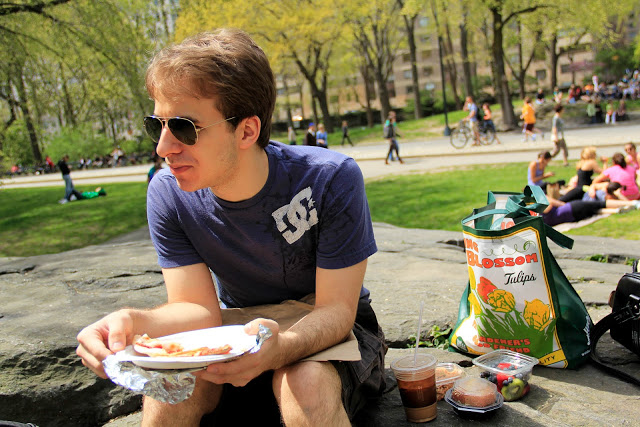 Mike lunching.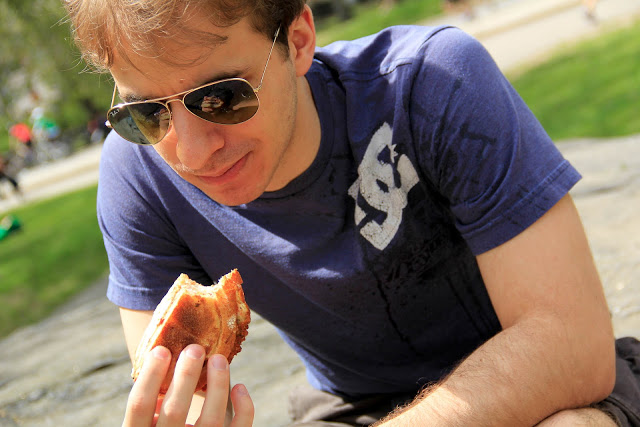 It looks like he's not a fan of this chicken sandwich but he actually enjoyed it.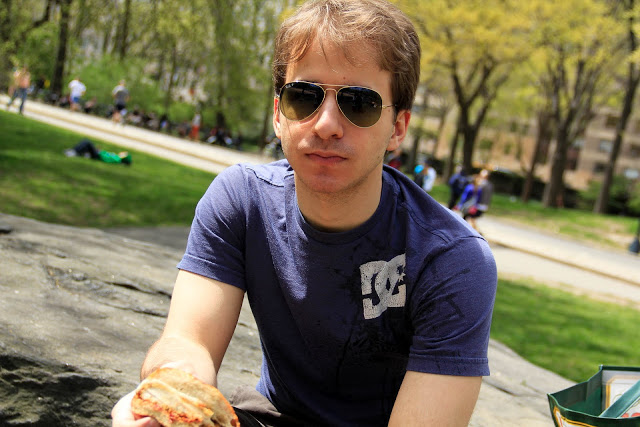 Why do you keep taking photos of me while I'm eating?
The view at our spot was pretty nice too, and made all the more lively by all the people playing sports.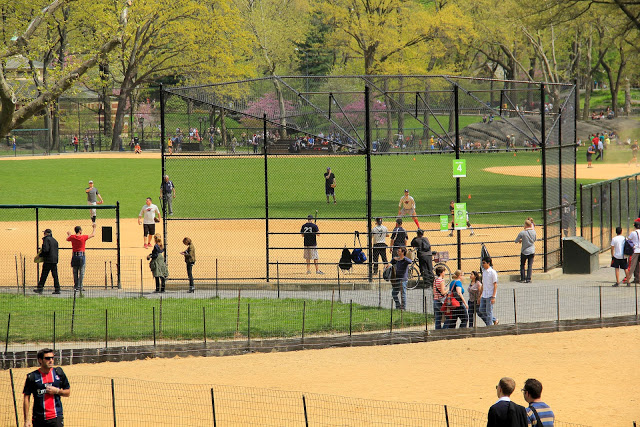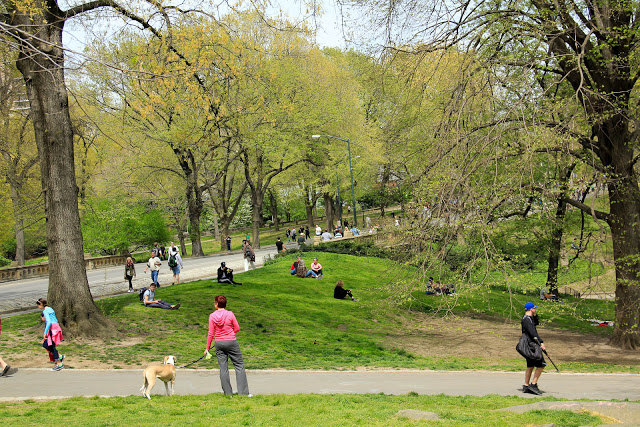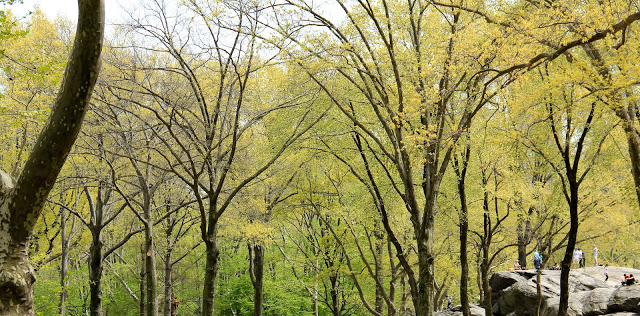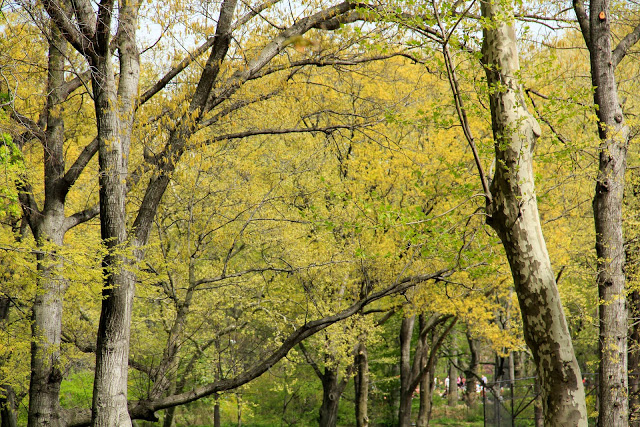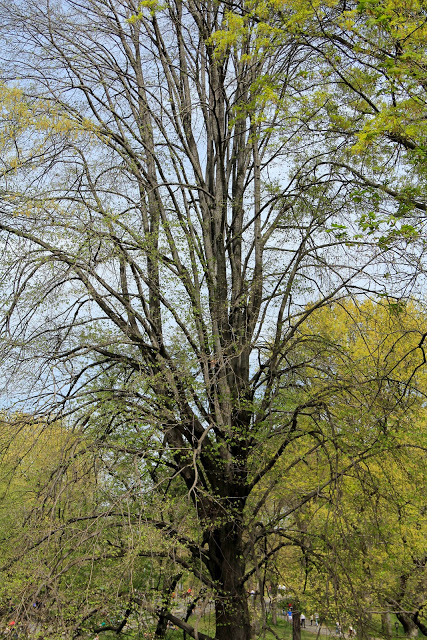 The rest of the walk in the park doesn't really need to be described, so I'll just let the photos speak for themselves.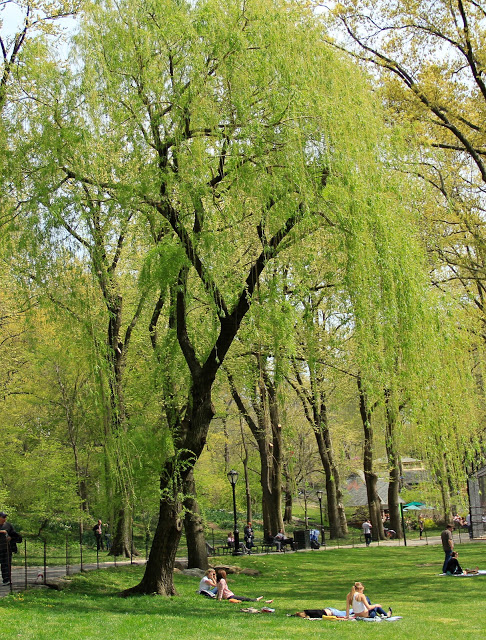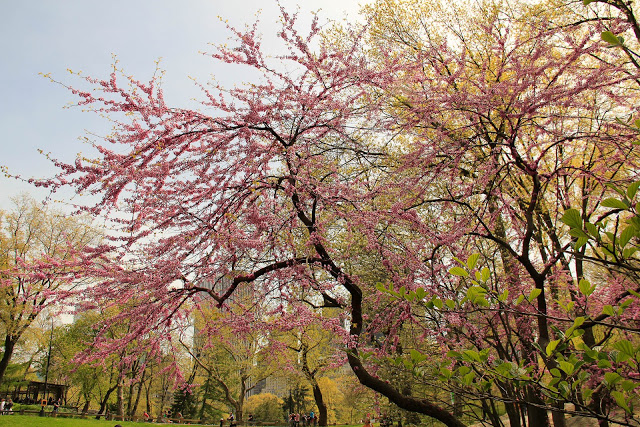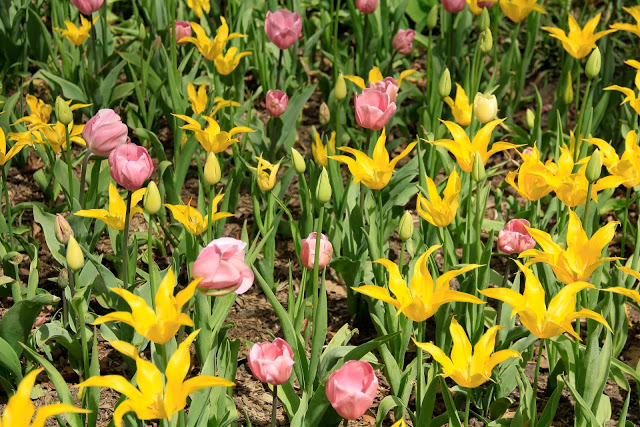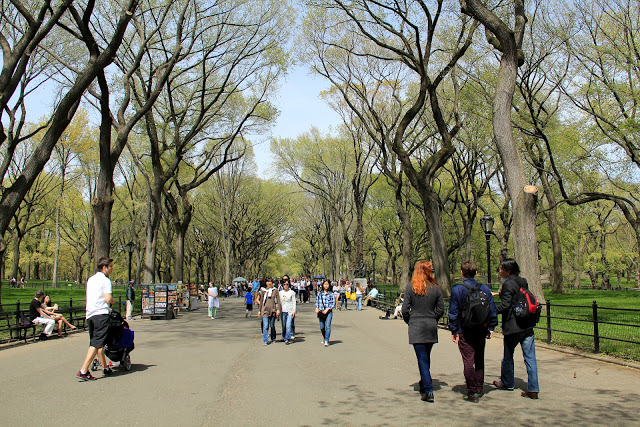 The Mall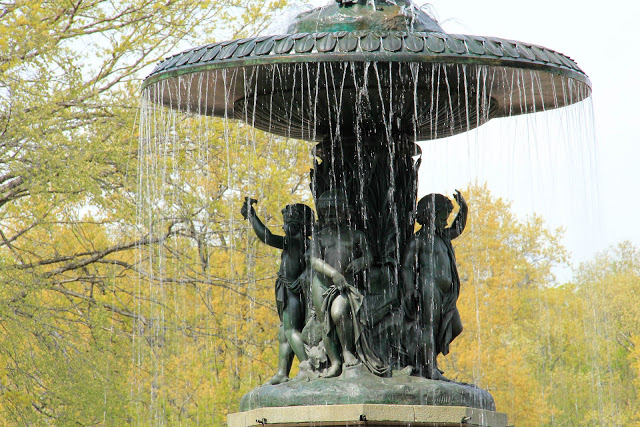 I got a few random shots of Bethesda fountain just to practice shooting moving water, this one is a bit washed out though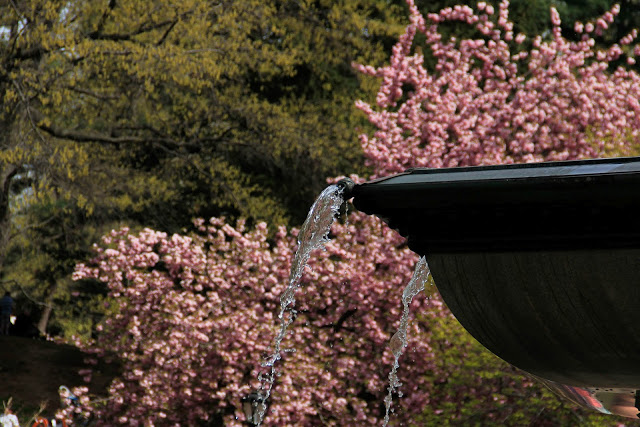 Bethesda fountain. A bit dark since the shutter speed was fast and I didn't compensate enough.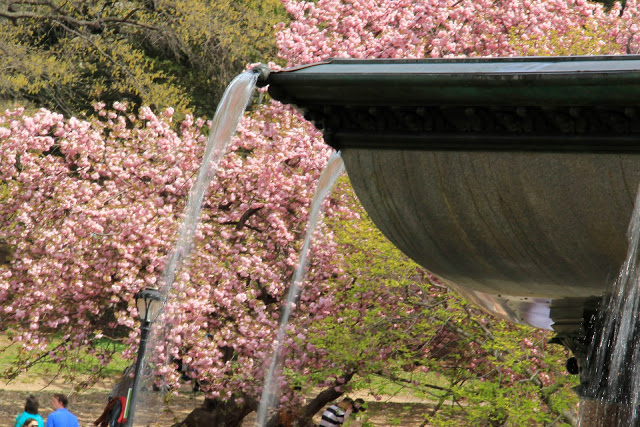 Bethesda fountain.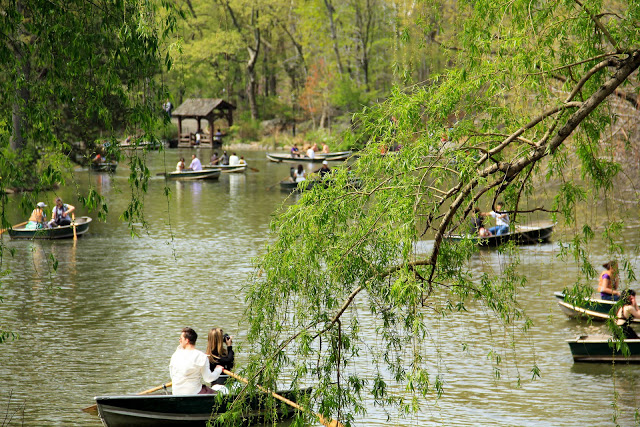 The Lake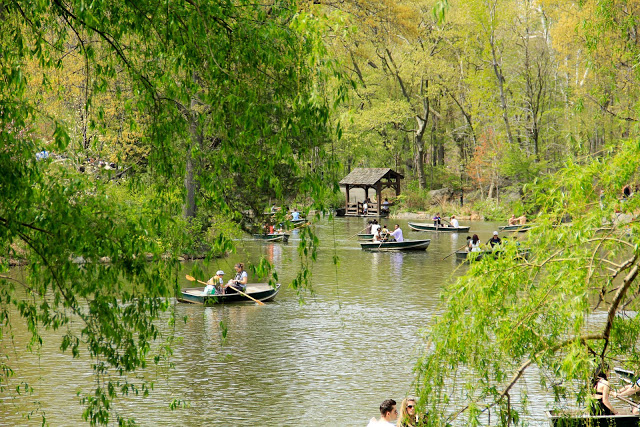 The Lake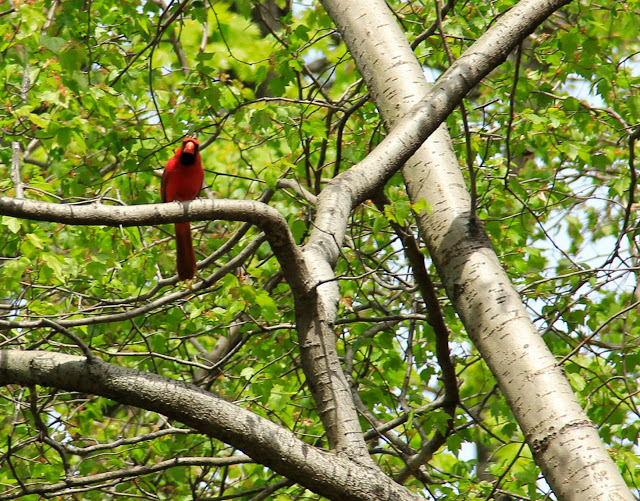 Pretty Bird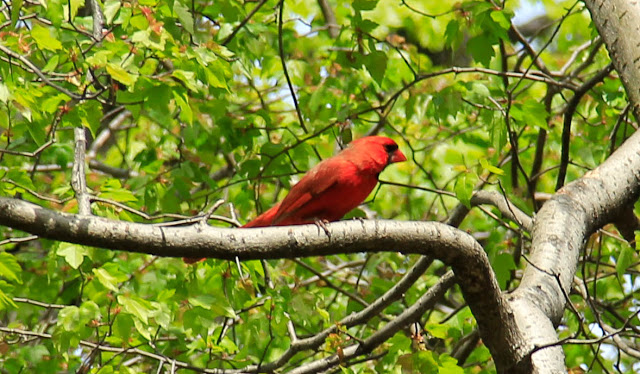 Pretty Bird.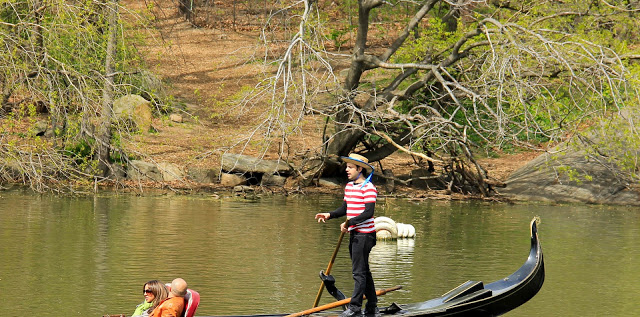 Um. A gondola.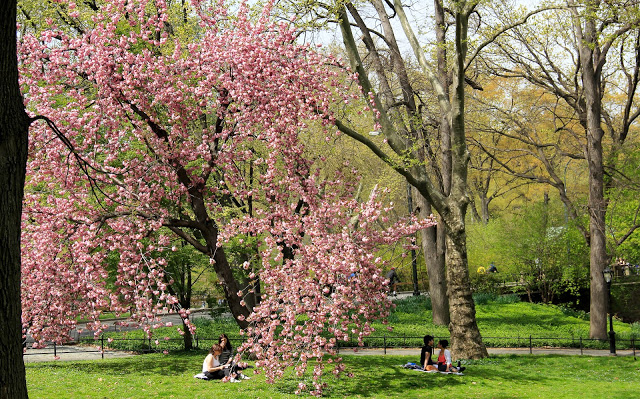 What a lovely picnic spot.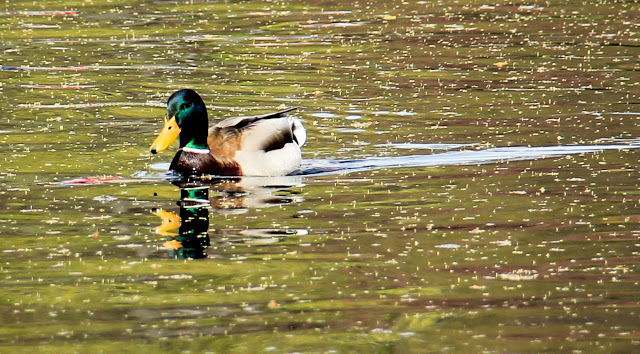 Ducky.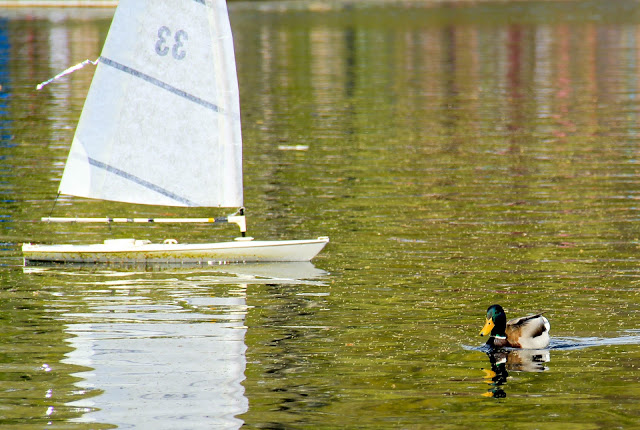 Ducky and boat.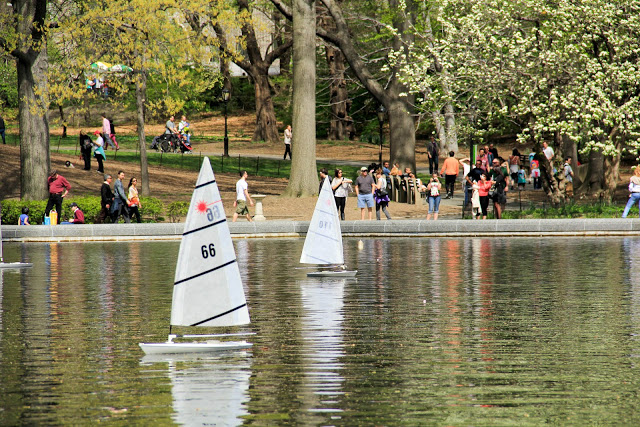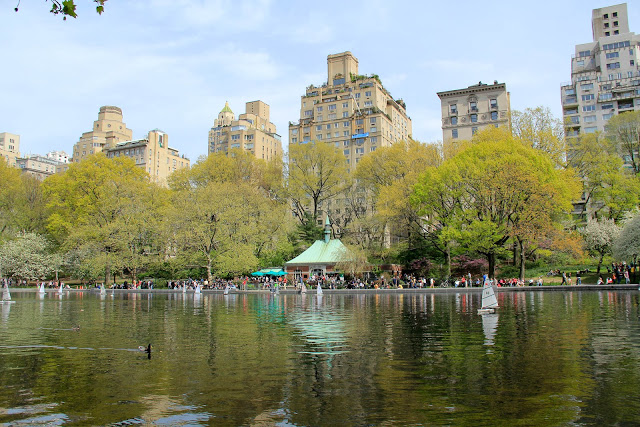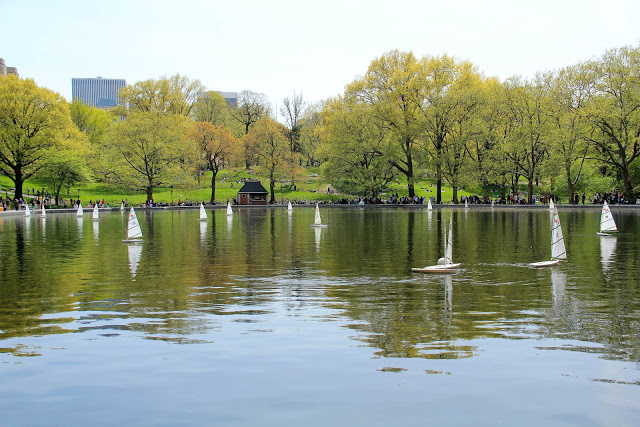 Usually by the time I hit the conservatory water I'm exhausted, and this time was no different. We came out on east 72nd street and walked down Madison Avenue to get to the subway going home and accidentally hit a little shop with a bit of a line coming out of the door:
Ladurée
864 Madison Avenue
New York, NY 10021
Ladurée is a cake/pastry shop based in Paris, and it is where the macaron, which has risen to popularity recently here in NY, was first created. They recently opened a store on Madison Avenue. If you know me, you'll know I love macarons. You'll also know that I absolutely HATE lines. This time around, my love for these little treats won and I dragged my husband into a 20 minute line to get 6 macarons for $20. The only thing he said to me was "Those things better be good." And boy, were they! I felt as though I had never had a proper macaron before. I mean, sure I've had some that were pretty close in taste and texture before, I've even had some in France/from France, but never have I ever had filling so packed with flavor and shells so delicate they almost crumble as soon as you touch them. Most of the ones I've had here in NY have had chewier shells, and I often think the ratio of almond flour is probably not right (but what do I know, I've never actually attempted to make macarons).
I tried the following flavors: salted caramel (to die for!), coconut (a macaroon macaron lolol), pistachio (this sh*t is awesome anywhere), rose petal (I did feel as though I was eating flowers but it was VERY good, like perfume for your mouth), orange blossom (very subtle and citrusy), and chocolate and kalamansi (I just HAD to try this since kalamansi is a very Filipino fruit. Both flavors were very strong).
I picked the Hello Kitty box, because sometimes I like cutesy things more than fancy things. 🙂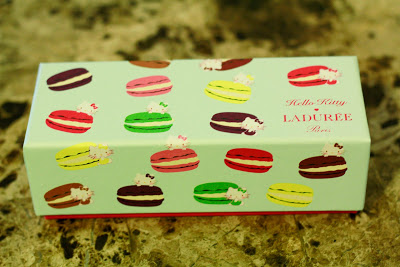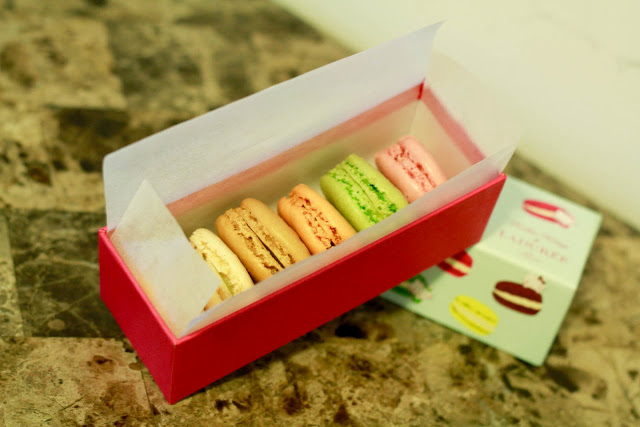 Ladurée macarons. Worth the long line.
Overall this walk was soooo nice. If you're ever in this area, don't forget to drop by Ladurée.