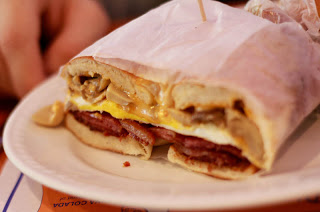 One lazy Sunday morning I all of a sudden started bugging hubby about wanting to have waffles. I think I complained so much that he finally decided we should go ahead and make the trip to IHOP. Unfortunately, the only IHOP near us was jam-packed with waiting people, so we left and he drove us to Astoria instead, where brunch places can be found aplenty.
We had recently gone to one of our usual haunts, the Igloo Cafe pretty recently, so upon making a right towards Astoria from Queens Blvd, I decided we should go to Neptune Diner instead, which was right on the corner. This place has had a "Best Diner in Queens" sign since I moved to the US, and probably way before that, so it's highly doubtful that this place is indeed the Best Diner in Queens, however from our experience it is certainly a decent diner.
I of course started with an order of coffee, and then a waffle. The waffle there is pretty basic, though you can ask for fruits and whipped cream on top of it if you so desire. I didn't put anything on mine except for syrup, since I was having it with a side of corned beef hash that I didn't take a picture of 'coz it usually doesn't look appetizing (but it's oh-so-good!). Their waffle is nice and fluffy and perfectly cooked, although it could have been a bit warmer.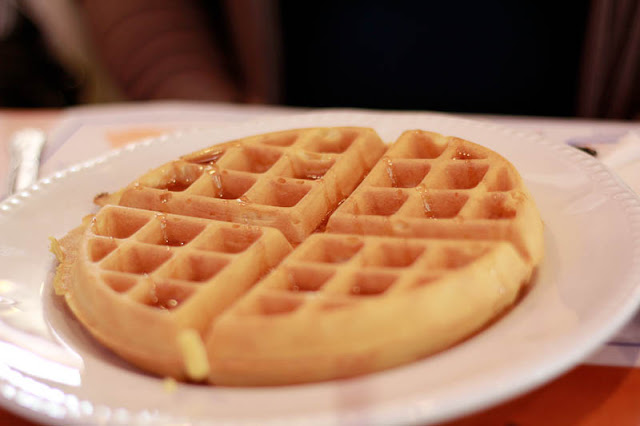 Hubby had a custom-order bagel sandwich with bacon, eggs, American cheese and sauteed mushrooms. This thing really made the whole experience. The bagel was crispy on the outside, chewy on the inside and the fillings piled so neatly on top of each other that it wasn't hard to eat, which I've found is usually the case with bagel breakfast sandwiches.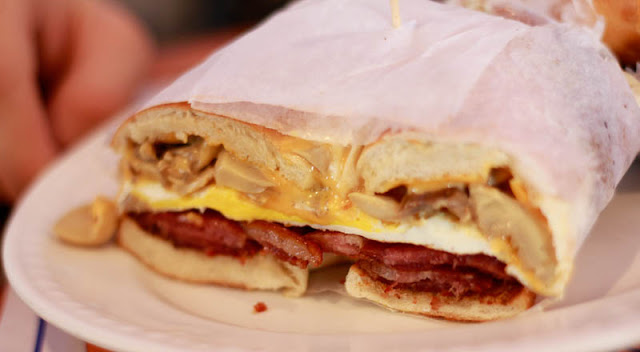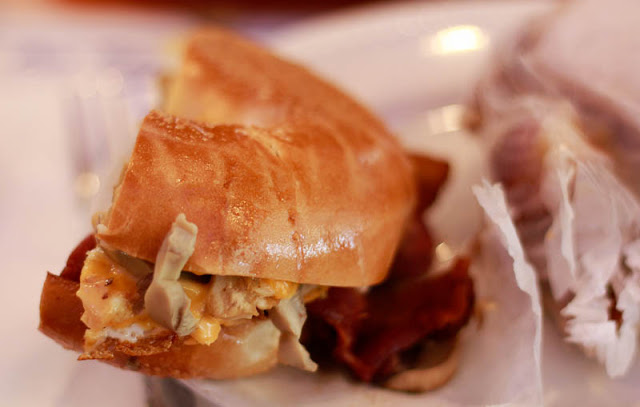 Just 'coz the breakfast sandwich wasn't unhealthy enough, he also ordered silver dollar pancakes, which came in abundance and certainly did not disappoint.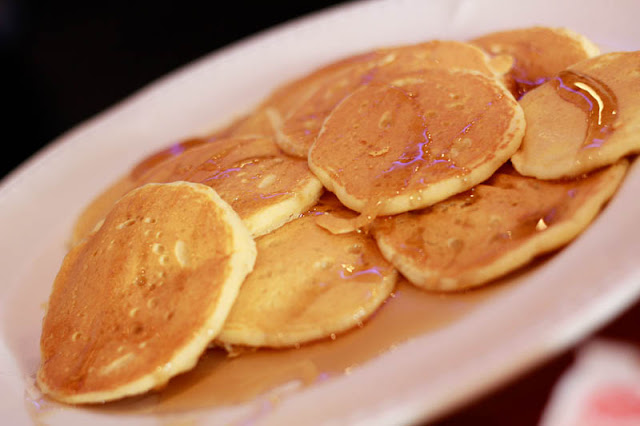 Honestly, I'm a fan of diners in general, and you'd be hard-pressed to find one that I have much to complain about. I just like being able to order breakfast all day, and have my pick from hundreds of other items. As you'd well know if you go to diners a lot, they usually offer a variety of Greek, Italian, American and even Cajun dishes at times. Next time I come here though I'd probably try their kebabs or gyro platter.
Neptune Diner
3105 Astoria Boulevard
Queens, NY