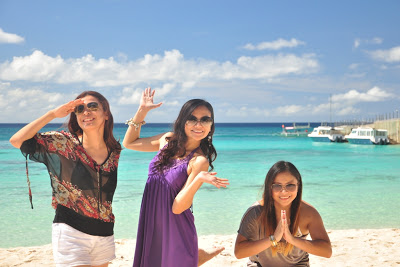 Guest photographers: Mshel Reyna and Lia Maliwat
Shangri-la Boracay
Our third day in Boracay was half-spent saying goodbye to Shangri-la, since we were moving to a hotel on the main beach that afternoon.  It started with a very nice buffet breakfast, at which we finally had a chance to all have breakfast together.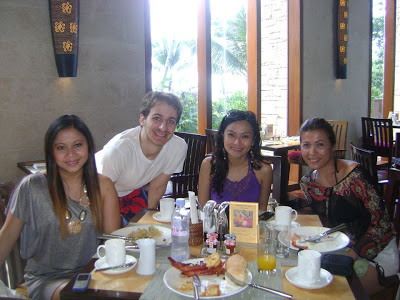 @ Shangri-la's breakfast buffet
After that we spent a bit of time at Shangri-la's other private beach. This one is really more for just relaxing and swimming, since there's no bar or restaurant here. There are definitely less people, though, so it's perfect if what you need is some quiet time. If I was by myself, or had a week to stay in Bora, I imagine I would have spent some time lying on the lounge chairs reading.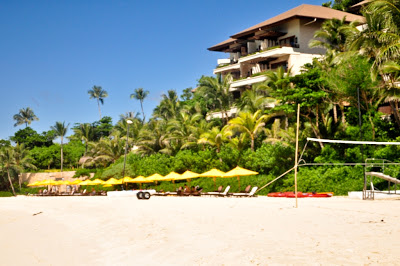 The other private beach at Shangri-la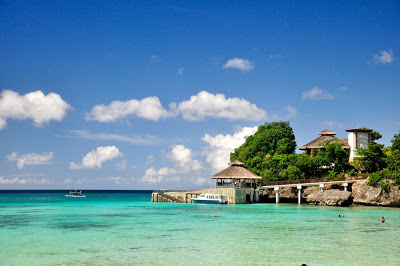 View of the Shangri-la port from the beach
Our schedule being what it was, there was no time to hang out and read, but of course we made time for more photos of ourselves.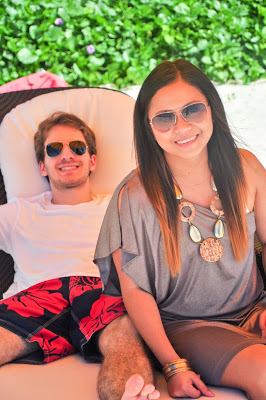 Hubby looking very relaxed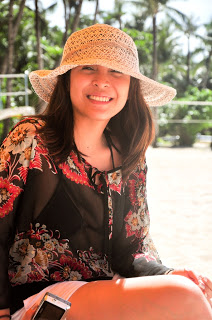 Lia looking very happy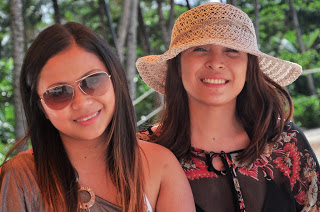 Lia and me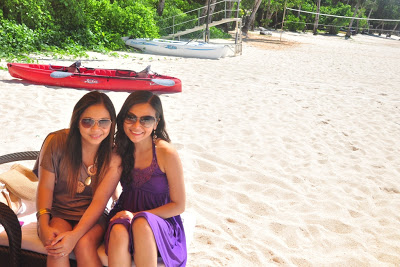 Mshel and me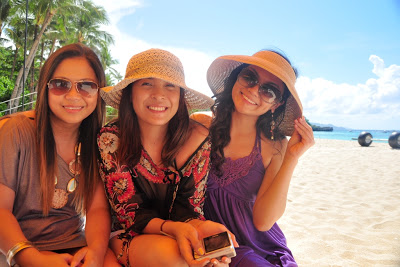 The girls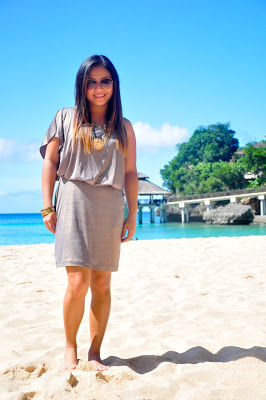 Me!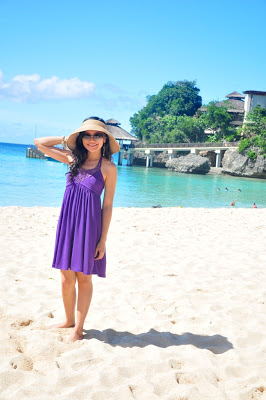 Mshel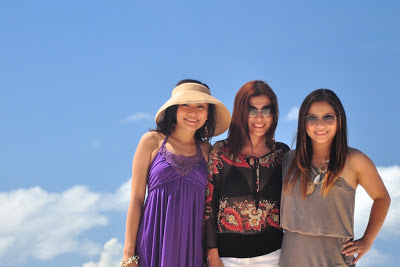 Love that sky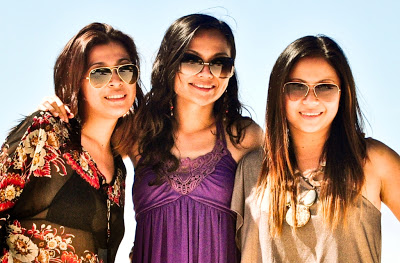 Girl time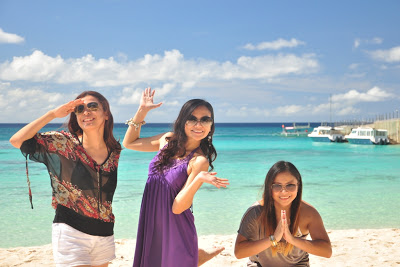 We finally got Lia to do a wacky pose, while I pretended to be more into yoga than I really am
I think no "walk" of mine is really complete without finding or doing something ridiculous, and for this one it was our discovery of this giant barbell: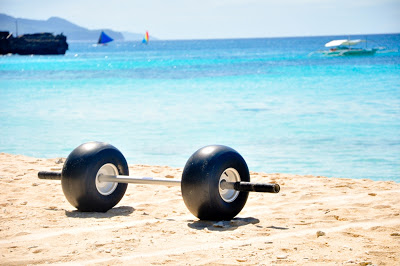 A barbell at the beach?!
Which reminded me of this scene from the game Leisure Suit Larry: Shape up or Slip Out. Don't ask me why I know about that game. Let's just say I'm a Sierra adventure games fan :P.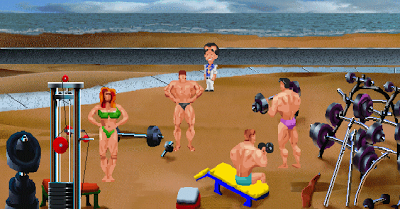 Am I in a Leisure Suit Larry game?
Luckily, there were no scary beefed up people to be found.
After spending some time at the beach, we decided it was time to booze it up with some frozen cocktails. It was past 10 am after all :P. So we started walking towards the other beach.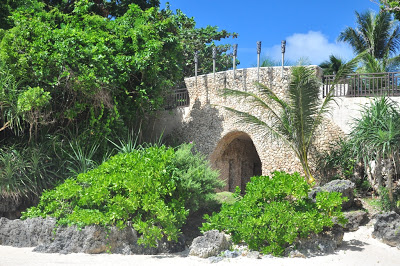 @ Shangri-la
Along the way hubby decided it would be fun to pretend he was a fish.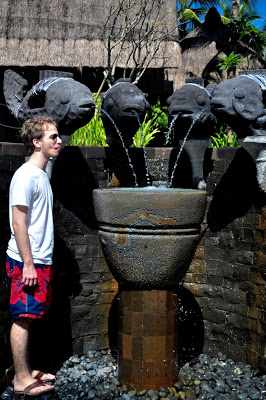 @ Shangri-la
We finally got to the other side, and the place was just as gorgeous as before.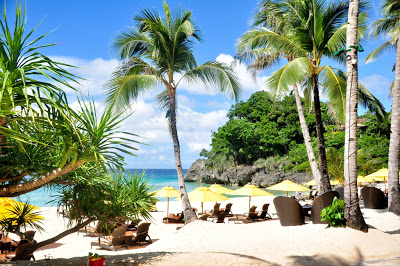 @ Shangri-la
Getting tipsy at the beach is awesome, so of course we hung out at the pool bar for a bit.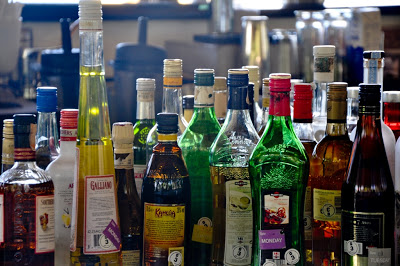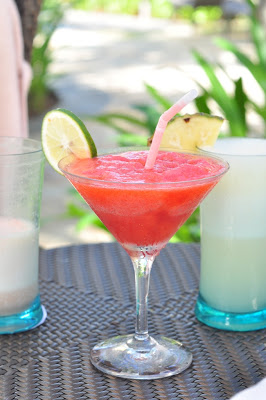 Then we hit the pool.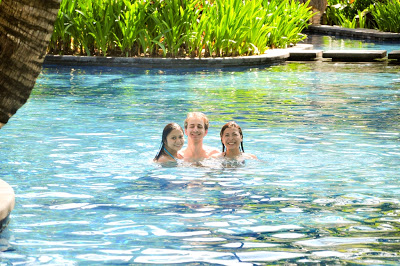 Pool @ Shangri-la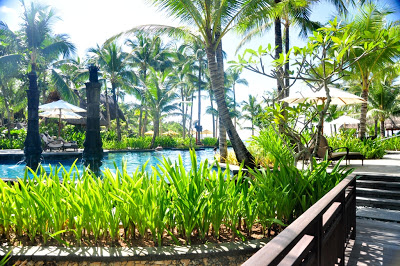 Pool @ Shangri-la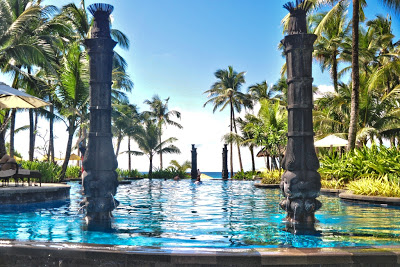 Pool @ Shangri-la
Mshel didn't come into the pool with us at first, and instead made us take embarrassing pictures raising the roof (just kidding, I actually have no idea who decided we should pose like this).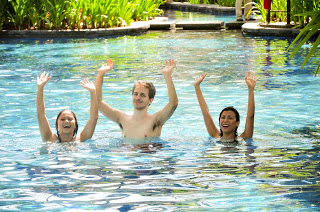 We eventually took a decent one, though, so I guess it's okay.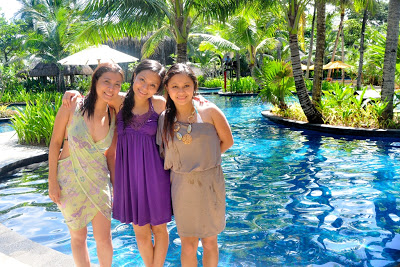 After that, it was time to say goodbye to Shangri-la, so we packed up our bags.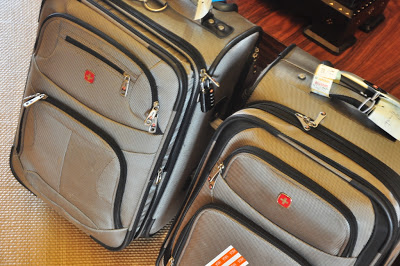 Mshel and I had matching bags! :))
We tried to absorb our surroundings as we waited for the shuttle which took us to Astoria. We would definitely miss this place.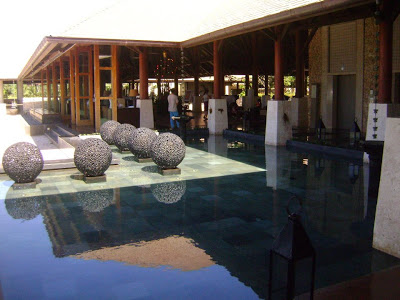 Shangri-la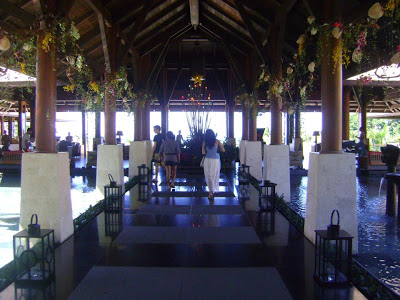 Shangri-la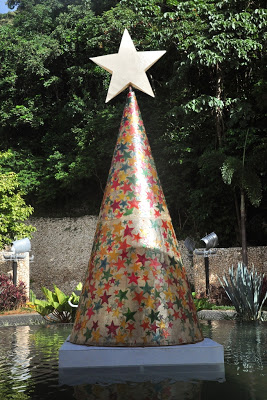 Shangri-la
Astoria Boracay
Our new hotel wasn't bad, either. I'd stayed at this hotel with Mshel and Lia about a year ago, and had already made some memories there. It's right on the beach, and right in the middle of Stations 1 and 2, where all the action is. Bars, restaurants, massage parlors, many, many guys out on the beach who try to hawk their wares or convince you to spend money on water sports, you name it, you'll find it near there. The place has a more contemporary feel to it, which I've noticed is common to the newer beach front hotels. The best part about this hotel, though, is that it's steps away from Real Coffee (read about it in Day 1 of this series).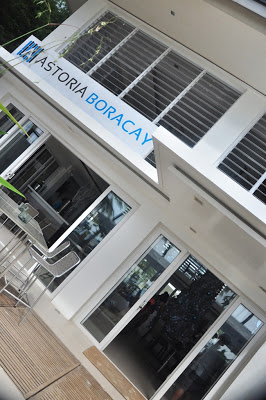 Astoria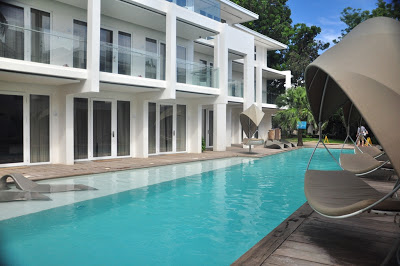 Astoria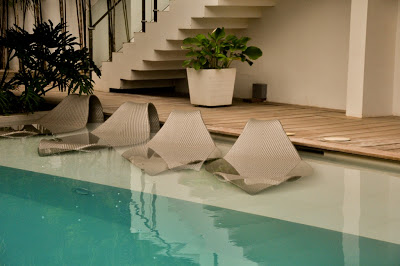 Astoria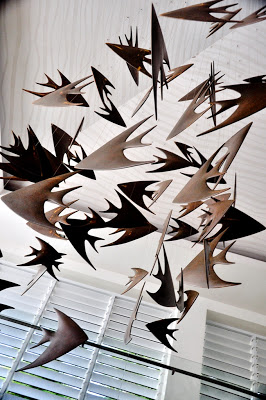 Astoria
After dropping off our bags, we headed for D'mall to do some souvenir shopping and have some lunch at Smoke, which is one of my favorite places to eat at in Bora.
Smoke – a Filipino restaurant/grill
Smoke has two locations in Bora. The original one is in a wet market or "palengke" area, which was where I had my first Smoke experience, c/o my brother. They built a new one in D'mall, which you would think would be a lot cleaner, however experience taught us this isn't necessarily true. It really hurts to say this, since I'm a proud cat owner, but it was mostly due to the stray cats/kittens hanging around the place. The skinny, dirty, depressing felines were everywhere, fighting over garbage in plastic bags and scraps of food. I was really sad for them, and made me happy we adopted our cat, who is currently dirt-free and has chubby cheeks. Hubby, who isn't used to dealing with this sort of thing, wasn't very happy. I admit the rice may have been a bit overcooked, and the kao pad a little dryer than the ones I've had in the past, but overall I was still pretty happy with my food, especially considering all the dishes are less than $5 each.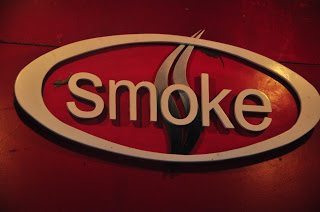 The kao pad used to be my favorite, and maybe it still is, but it was a bit dry this time around. I'll forgive it this one time, and let it go as a bad batch. It still wasn't that bad, especially when eaten with everything else we ordered. Kao pad is esentially Thai fried rice, usually soy sauce based but sweetened with sugar and  spiced up with some chili. This one is topped with pork, egg and strips of green mango.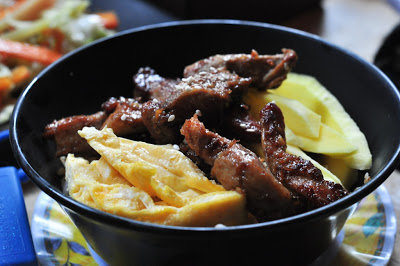 Kao Pad @ Smoke
I usually have the salted egg salad with the kao pad. It's commonly had as a Filipino breakfast and eaten with rice, but I find it delicious added with any entree eaten with rice. It's a pretty simple dish. Plum tomatoes and onions are sliced and topped with salted eggs (eggs brined in salt). These are usually made with duck eggs, although chicken eggs are sometimes used as well. Sometimes vinegar and/or fish sauce are mixed in for more flavor.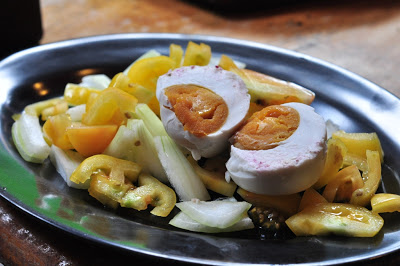 Salted egg salad @ Smoke
My next favorite entree here is the sizzling bulalo, although truthfully Mshel had to remind me to order this one. Bulalo is a Filipino soup made with beef shank and marrow. Traditionally the dish does come out with soup, but this variation is served on a sizzling plate. It's usually flavored with fish sauce, salt and pepper, but somehow comes out tasting amazing. As with most stews, it's best served with super-tender meat that's falling off the bone. They haven't forgotten about the soup in this dish, though. In fact, their bulalo soup is can be served separately, and many people come here just for that.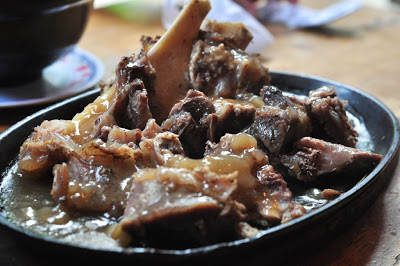 Sizzling bulalo @ Smoke
Afraid that hubby might not like the kao pad or the bulalo, I ordered the beef salpicao, which he had previously ordered and liked at a restaurant in Manila. I honestly didn't know how salpicao was made until I researched it for this entry, but I've always found it to be delicious. It's strips of beef sauteed in butter, olive oil, garlic, oyster sauce and worcestershire sauce. As with most Filipino food, it's served with rice.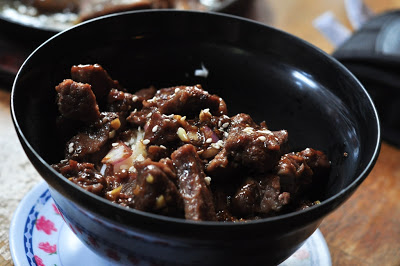 Beef salpicao @ Smoke
The other dish I ordered for hubby was the bicol express, which is one of his favorite Filipino dishes. This one was not as good as the one at Discovery Shores (read about it in Day 2 of this series), but it was still serviceable. It was a lot less fatty and spicy than the one at Discovery.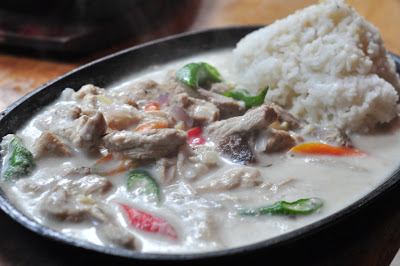 Bicol express @ Smoke
Last but not least we had buttered vegetables, which I suspect I ordered out of guilt since this was my first carb-ey main meal of the entire vacation. Honestly, Filipinos can somehow make even vegetables taste great, because I loved this dish. It was made with green beans, onions, cabbage and carrots.
Buttered vegetables @ Smoke
Faced with the decision of whether to do something adventurous like island hopping or get pampered at the spa, we somehow came to the conclusion that we wanted to get pampered instead. Like I said on my Day 1 post, this turned out to be a pretty relaxing vacation :)).
The spa is a few minutes away from the main beach by tricycle, but it's well worth the ride since it wouldn't have been possible to construct something that big (and beautiful) at the beach front. Everything about this place, from the entrance to the actual rooms, makes you feel like you're in an Asian country other than the Philippines. When we asked one of the attendants, she informed us the design and architecture was a mix of Thai, Vietnamese, Chinese and Indian elements.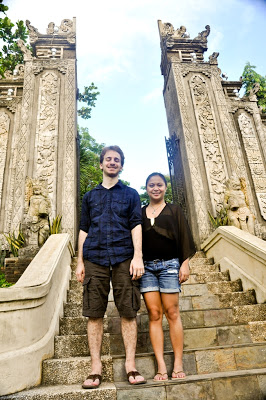 Tirta Spa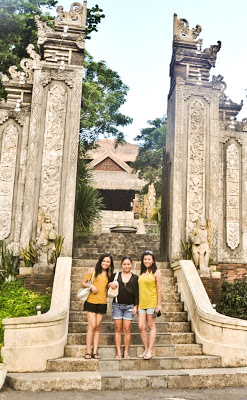 Tirta Spa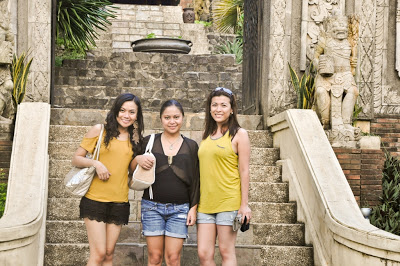 Tirta Spa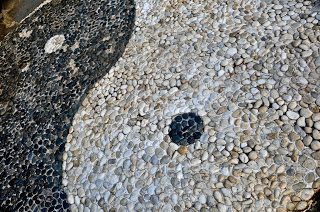 Tirta Spa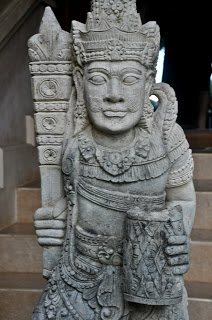 Tirta Spa
As we walked up the steps we were all surprised by a very loud gong sound, which sent us into fits of laughter. When we got to the main building at the very top, we were asked to fill out some details regarding our preferences (massage pressure, etc.) and possible health issues. As we waited and filled out forms, we were also given a chance to pick the massage oils to be used, which vary by aroma.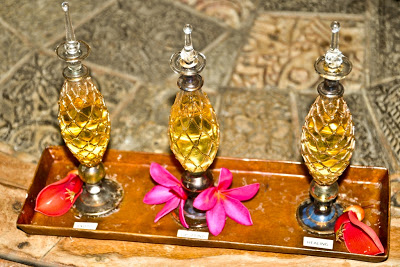 As we were led to our spa cottages, we were even more impressed by our surroundings. The treatments were priced close to how they are here in the U.S., but the surroundings really made for a true spa experience, which made it worthwhile in my opinion. This isn't something I would do on a regular basis, of course, but it's something I'd be open to doing once in a while.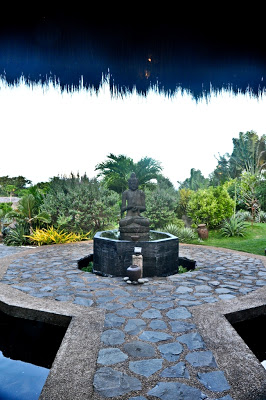 Tirta Spa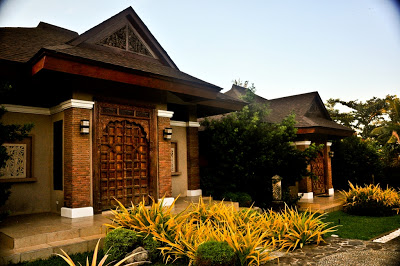 Tirta Spa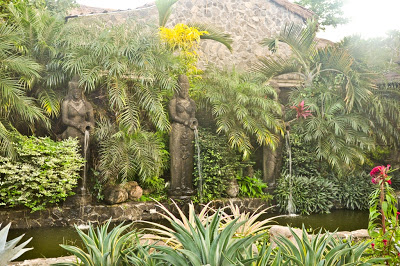 Tirta Spa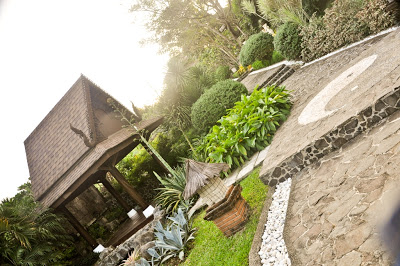 Tirta Spa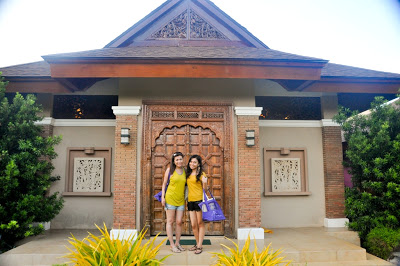 Mshel and Lia in front of their cottage
The cottages are designed for two people, so Mshel and Lia had their treatments together and hubby and I had ours together. We were told that each of the cottages have a different theme, although I noticed from Mshel's photos that theirs was still quite similar to ours.
All the girls did the kape at gatas (coffee and milk) treatment, which is a 2 and a half hour ritual that includes a foot scrub, ginger tea drink, a coffee and milk body scrub, and a holistic body massage of light to medium pressure, designed for relaxation. Hubby had the men's vitality facial package, which is mostly a facial treatment that is concluded with a holistic massage.
The cottages awere gorgeous, and the weather was perfect for the treatments. Since the design is somewhat open, they have sheer drapes surrounding the cottages, and a nice breeze blew in for most of the afternoon/night.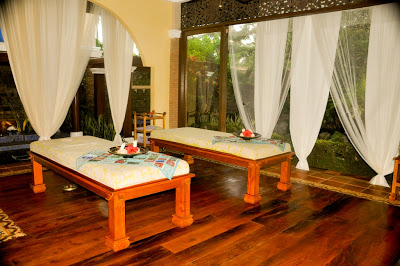 Tirta Spa
There were flowers EVERYWHERE, even under the massage beds and shower/massage table so you can stare at them while getting massaged, so I truly felt as though I was surrounded by beauty even as I was being massaged.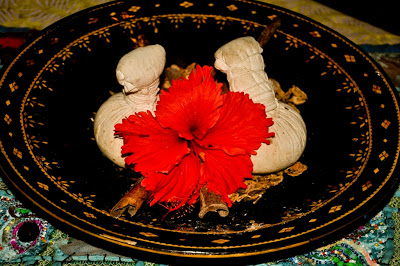 Tirta Spa
We were asked to change into sarongs, and then they proceeded to give us the foot scrubs as we sipped our teas. This was the treatment I was least impressed with, although it was a pleasant way to start the experience. The ginger tea was a nice touch as well, especially since I'd been sick that entire week.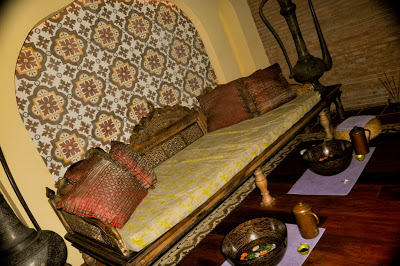 Tirta Spa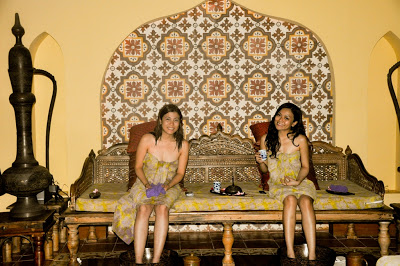 Tirta Spa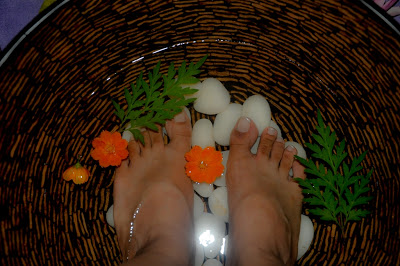 The next part of the treatment was the body scrub. This felt just like a very light and very pleasant massage to me, with the additional exfoliation benefits.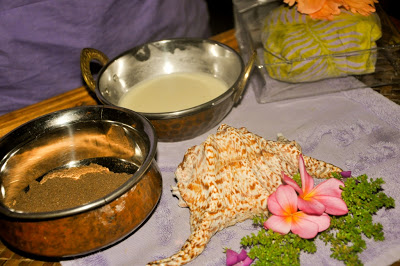 After the scrub, I was asked to lie down on a stone platform, and again I was gently massaged to remove the scrub as a shower of water from above the platform rained down on me. At the end of the treatment was the holistic massage, which was nothing short of heavenly. At one point I was so relaxed I started daydreaming and forgot where I was. I think I can safely say that was the most relaxed I'd ever been in my entire life.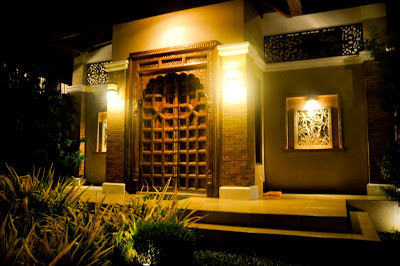 Tirta Spa
Sand Bar – a beach bar
After our treatment we cleaned up a bit and headed out to sand bar to have dinner and drinks. It's a good spot to watch the Boracay fire dancers up close as you sip drinks, eat Filipino bar food and bury your feet in the sand. They used to just stand around at random areas of the beach. This was definitely much better, because they actually had performance "sets" with music and choreography.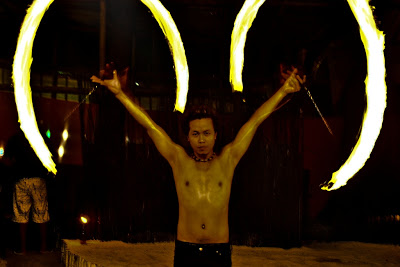 Fire dancers @ Sand Bar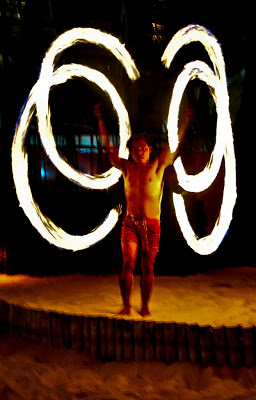 Fire dancers @ Sand Bar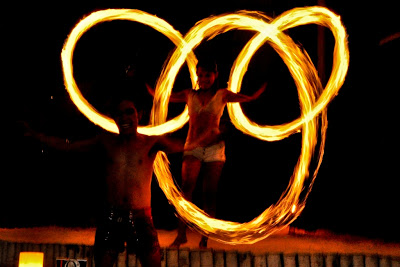 Fire dancers @ Sand Bar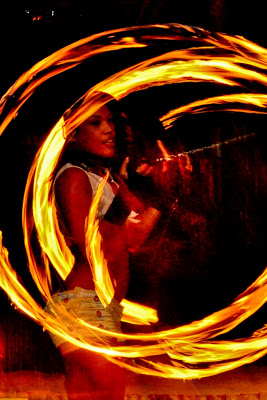 Fire dancers @ Sand Bar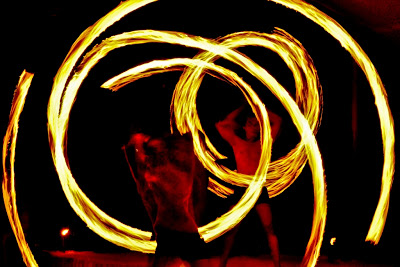 Fire dancers @ Sand Bar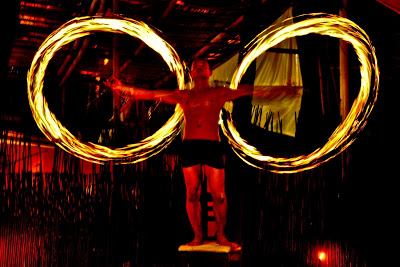 Fire dancers @ Sand Bar
The day before, we had secretly ordered a birthday cake for hubby, and we decided to have the bar do a surprise birthday cake thingy in between performances. Lia thought it would be even better if they had him go onstage (lol), at which point he essentially got a (somewhat more wholesome) lap dance with fire. No one can say I'm not a cool wifey hahaha!
Hubby looking a bit scared?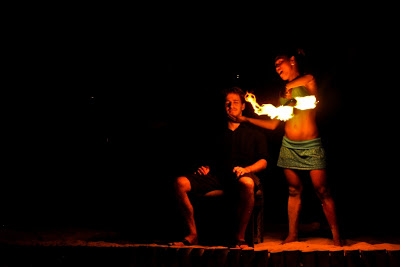 Heehee!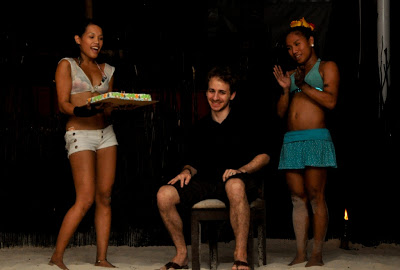 Hubby surrounded by lady fire dancers lol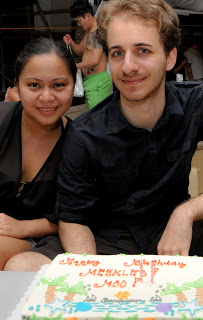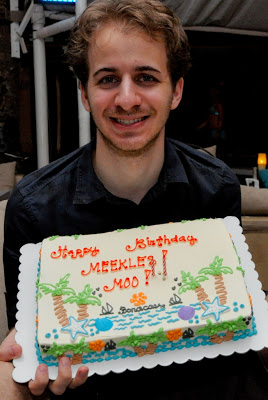 Hubby's Boracay birthday cake
Our last night in Bora was definitely memorable (especially for the birthday boy!), and my only regret would probably be that we didn't stay more nights.
Read about Day 1 here
Read about Day 2 here