My hubby and I alternate Thanksgivings and Christmases between his family and my family, and this year we did Thanksgiving with his family. It was one very long and relaxing weekend. I got off work at 1:30pm on Wednesday, did some more packing at home, then we immediately drove to Connecticut.
Halfway upstate I discovered that, despite my having made a list of stuff to bring for the weekend in advance, because I ALWAYS forget something, I realized I had forgotten the only thing I couldn't buy there: my camera. So the pictures on this entry are brought to you by my iphone.
When we got there hubby's parents immediately showered us with presents such as these cow-inspired kitchen gadgets (because we like to say "moo" as a greeting). MOO.
And two big boxes of Christmas ornaments, because we had expressed our desire to buy them during post-Christmas sales but never actually did:
The Thanksgiving morning was spent hanging out and scoring early Black Friday deals online, after which we headed over to hubby's aunt's place to have Thanksgiving lunch. They had a really nice table setting, which I seem to be into these days. The food was delicious, and as you can imagine, there wasn't a lot of activity going on after that, haha.
After a Thanksgiving nap, hubby, my sister-in-law and I emotionally prepared ourselves to elbow and yell at people if required as we to headed out to the outlets, which opened at 10 pm instead of the usual 12 am. It was a bit cold out, but that didn't stop people from lining up outside the Coach store, with their babies in carriages, TWO HOURS before it opened. We sneakily went over to JCrew and did our damage there first. Luckily, we ended up heading home without any incident, if you don't count buying WAY too much stuff as an incident. I may or may not have bought a ridiculous amount of workout clothing at Nike (only because they were mostly 80% off!).
The next day was mostly spent hanging around and shopping online. I can't say I have a problem with that kind of itinerary.
Saturday we had a date with hubby's dad to go Christmas tree shopping. For everyone who lives in a tropical country and has only gone Christmas tree shopping at the mall, this should be pretty interesting. Up here, people go to tree farms and chop down actual trees. Well, more of 'saw down' in our case. Plastic trees are looked down upon.
La Salle Market & Deli
We started out with breakfast at a very rustic looking Italian place called La Salle Market & Deli where you can get olive oil and balsamic vinegar from giant vats.
It's the type of place you just KNOW will have good food the moment you come in, and they did not disappoint.
I had the breakfast wrap, which I didn't even ask about but I figured there'd be eggs involved. It turned out to contain very fluffy eggs, with some delicious cheese we decided was probably white American, and some diced bell peppers and onions. Even though I usually never take stuff home, I took home half of my wrap and had it for dinner that night.
Hubby had "samich". That is his exact description of what he ate. That teaches me to write down his orders from now on. Whatever it was, I'm pretty sure he liked it as well.
Tree Farm
After breakfast we headed over to the tree farm, which hubby says they've gone to "forever". Here are some pictures of trees, trees, and more trees.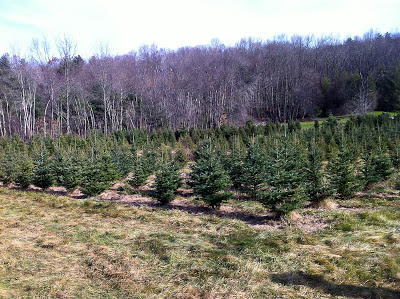 Baby Christmas trees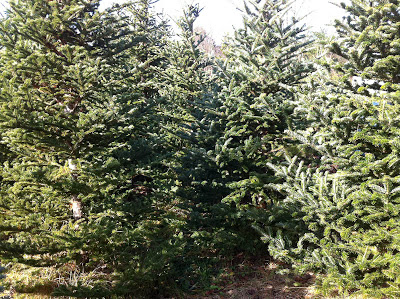 Pick me! Pick me! Pick me!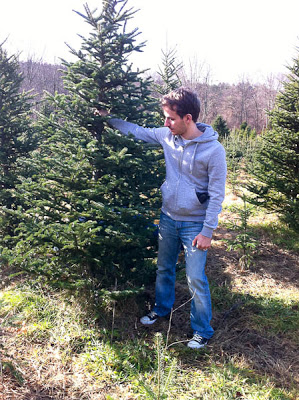 Hubby making sure the tree doesn't fall on his dad
While they were paying for the tree, I browsed around the small store they had for Christmas decorations and found this ridiculously cute polar bear dressed as a reindeer. There was no way I could say no to that.
The rest of the small store was adorable as well.
After that we headed to the mall for some more Christmas shopping. I'm not going into detail for obvious reasons.
Brio – an Italian restaurant
After an exhausting but successful day, we went to try out Brio, an Italian restaurant attached to the mall. It's one of those huge restaurants, much like Cheesecake Factory, where half the dishes are cheap and half of them are somewhat expensive.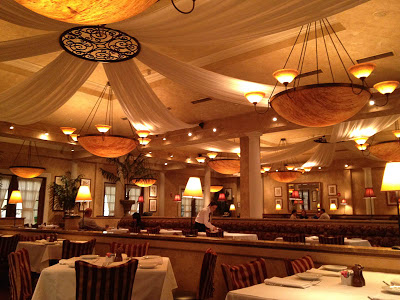 Brio restaurant interior
They had a somewhat interesting bread basket, although hubby wasn't wowed by any of it.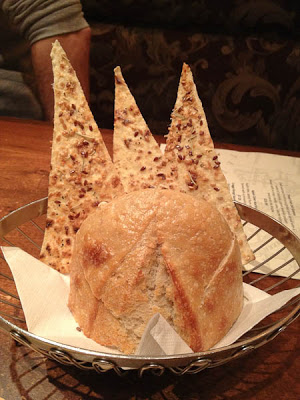 Bread Basket at Brio
Hubby, true to form, did not get an appetizer, but I just had to have the spicy shrimp & eggplant (pan seared shrimp in a black pepper cream sauce over Romano crusted eggplant). This was the best thing I  had here, although I did like my entree and dessert (yes, I had dessert!) as well. I don't usually see cream and pepper sauces, and this one was just so perfect. The shrimp was cooked just enough so they were still plump, the eggplant had that "parm" taste that's always comforting, and the sauce was to die for.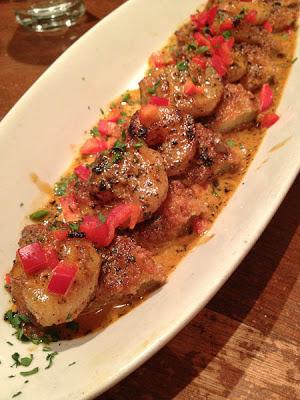 Spicy Shrimp and Eggplant at Brio
For my entree I had the artichoke crusted beef medallions. This was good, too, but my appetizer was already so amazing that it sort of paled in comparison.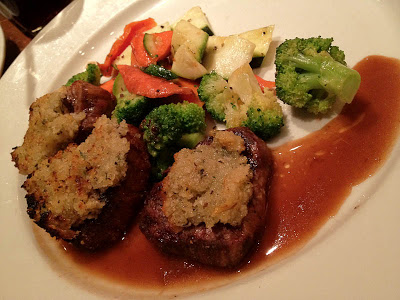 Artichoke Crusted Beef Medallions at Brio
Hubby had their carbonara with chicken. He thought it was "pretty good", but he's been so used to my version of carbonara that he very seldom thinks the "normal" ones are amazing anymore.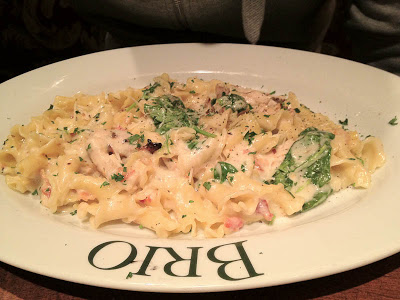 Carbonara at Brio
For dessert I had a carrot cake shot. Now, at this point I probably wasn't the best judge of any dessert whatsoever, because I hadn't had a proper dessert in quite some time, but I definitely loved this. The cake was moist, the cream cheese icing was delicious and not too sweet (some of them tend to be). Candied walnuts are always a huge hit for me, so those were a great addition.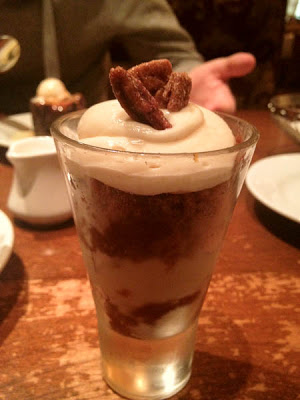 Carrot Cake Shot at Brio
Hubby had their bread pudding, which he wasn't a huge fan of. He said it tasted more like cake than bread pudding, which makes me think they cheated a little on their recipe. I'm sure I would have loved it, though, since I do love cake.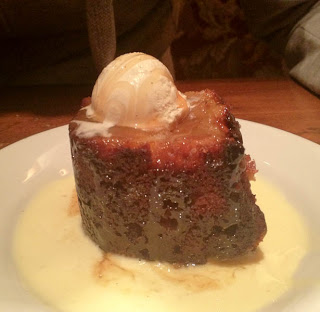 Bread Pudding at Brio
The rest of the weekend was spent hanging around with family, and taking silly pictures of dogs: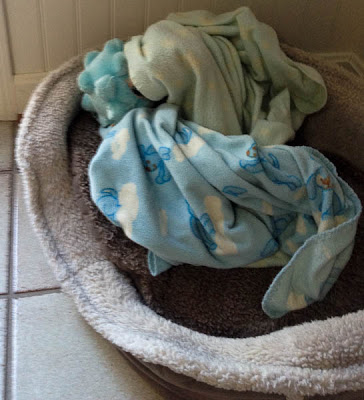 Where's Belle?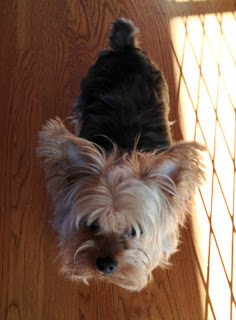 I love Gizmo
Well, that's it for my Thanksgiving this year! Hope you all had a good one as well!