Sometimes I have no choice but to be bored in NY, and this became one of the reasons why.
I had actually been excited about going to the High Line since I started this blog. According to Timeout NY this is a "highly anticipated outdoor park" which "sits on the elevated infrastructure built on Manhattan's West Side in the 1930s". Sounds pretty cool, right? I waited for my budget to grow, so I can also go to Spice Market (a Jean Georges restaurant) or Buddakan, 'coz I'm ALL about places they used on Sex and the City (sounds extremely touristy but I really don't care).
Last Saturday the day finally arrived!!
Here is the gist of my High Line walk: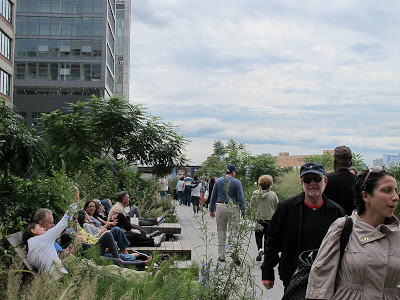 Ok, I guess the lounge chairs are nice but there are WAY too many people here.
Also, I don't get why everyone's exclaiming over the railroad tracks. Srsly they're not that interesting.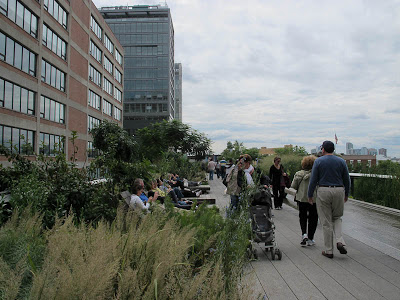 There are no gardens here. They're called WEEDS, people.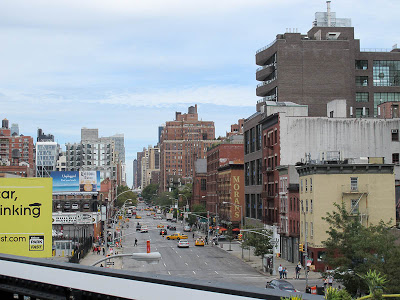 Boring View (hey, I tried)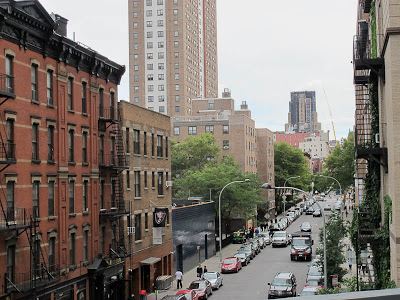 Another boring view, trust me the Hudson River side is not an improvement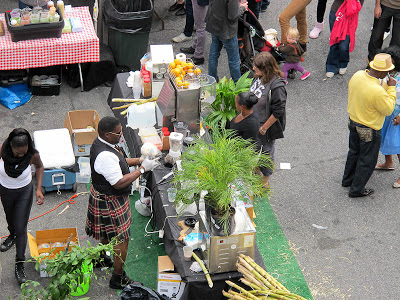 Hey, check out the black guy down there wearing a kilt! (ok not so boring but not part of the High Line)
Other boring things included:
– (what felt like) a million strollers.
– (what felt like) a million tourists
Seriously, mommies and daddies. Take your children to central park, where they have ACTUAL gardens and space to breathe, or pick out one of the many other beautiful parks in NYC. I've been to quite a few of them, and have never felt this bored/annoyed AT THE SAME TIME.
I'm writing up a separate entry for the rest of what I did that day, because I don't think this deserves to be in the same one. Haha!